The Great Burmese Gold Rush
Mark Bibby Jackson
Posted on 25th Jul 2014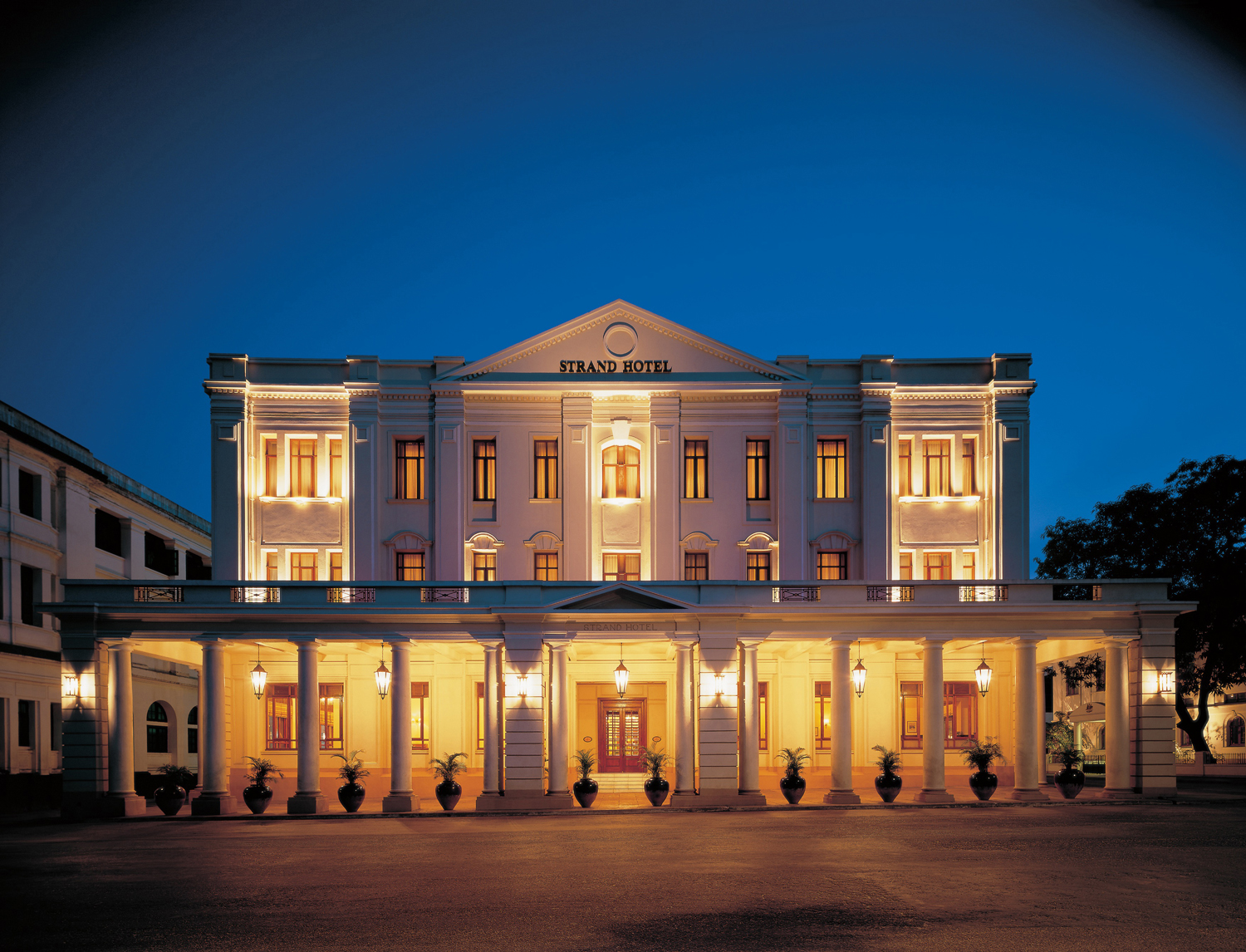 The recent surge in tourism numbers to the once forbidden Myanmar has opened up rich possibilities for both hotel companies and independent tourists alike, but is this really the great Burmese gold rush? Words by Mark Bibby Jackson
For so many years the pariah of the western world, boycotted by sanctions and a concerted campaign against tourism, Myanmar has recently seen an unprecedented explosion in leisure travel. In 2012, the country broke through the one million barrier for tourist arrivals. Last year it rose to two million, this year three million, and five million predicted by 2015. That is a long hike from the 762,547 travellers that visited the country as recently as 2009.
While the number of tourist arrivals is still small compared to the 26 million to Thailand or the 25 million to Malaysia, hotel owners have been swift to capitalise on the country's newfound demand. According to Myanmar-based investment management company Silk Road Management, room rates rose by 65% in 2012. Frequent visitors such as Nathan Horton, who has run photography tours to the country since April 2012, say that despite a general improvement in the quality of food and choice of hotel accommodation in major tourist areas such as Lake Inle and Bagan, the situation has not really improved in the intervening period.
"Demand often over runs supply of decent hotels, so the good ones can cost a lot, and your second choices can be fairly lousy," he says. "Standards are getting better, but price does not appear to be coming down."
Anne Cruikshanks, the country manager for biking tour company Grasshopper Adventures, argues that the imbalance between price and quality could ruin Myanmar's reputation as a destination. "We found that in 2012 and 2013 the complaints about hotels increased dramatically," she says.
Cruikshanks feels that the problem is more deep-rooted than greedy hotel owners cashing in on the tourism bonanza. Referring to structural problems within the country's tourism sector, such as the lack of hospitality training, she thinks the industry needs to look at how it can raise standards to those of neighbouring countries. "This includes balanced and fair hotel pricing, cleanliness and preservation of heritage sites, and clear communication between ministries and tourism professionals."
A lack of quality tour guides is another problem identified both by Cruikshanks and Marcus Allender, managing director and founder of travel website Go-Myanmar.com. "The level of spoken English in Myanmar is actually quite high, but decades of isolation have meant a lack of exposure to foreigners and insufficient training," he says.
The government has recognised this failing. The Ministry of Hotels and Tourism has provided training for hotel staff in the major tourist destinations including Yangon, Mandalay and Bagan. "The Ministry has also been organizing regional tourist guide courses in Bagan, Mandalay, Tachileik, Mogok, Loikaw, for improving the service quality of tourism personnel," said Khin Than Win, director for Tourism Promotion and International Relations Department.
The most prominent force driving prices faster than quality is the fact that the dramatic rise in tourism numbers has not been matched by a corresponding increase in hotel accommodation.
"Over the past five years [2008-2012], Myanmar has increased its total hotel and guesthouse capacity by 38%, but over the same time period, the number of tourists arriving via international airports increased by 207%," Will Greene of TigerMine Research states in his report Myanmar's 2012 Tourism Statistics: A Close Look at the Numbers.
The past year-and-a-half has seen little progress. According to the Ministry of Hotels and Tourism's 2013 statistics, Myanmar has 34,834 hotel rooms compared to 28,291 in 2012, representing a 23% increase. This compares with a 93% increase in tourist arrivals over the same period. The situation becomes even more acute when you look at the top-end of the hotel market. There are only five 5-star hotels and 17 4-star hotels, as recognised by the ministry, out of a total of 923 star-rated hotels in the country.
With so many tourists and so few rooms, it is hardly surprising that a number of international hotel chains are queuing up to get in on the action. While names such as the Peninsula, Kempinski, Shangri-La, Hyatt and Mandarin Oriental are being bandied about, it is the Accor group that appears to have stolen a march on the opposition.
Last year, the French hotel management group announced plans to open six hotels with local partners in Myanmar: the Pullman Yangon, The Sebel Yangon, an MGallery in the capital Naypyidaw, as well as Novotels in Yangon, Mandalay and Lake Inle.
"We believe this is the right time to expand our hotel network into Myanmar as the government has embarked on a series of economic and social reforms with much progress," says Patrick Basset, ACCOR's Chief Operating Officer for Thailand, Vietnam, South Korea, Cambodia, Laos, Myanmar and the Philippines. "We therefore think the country has a huge potential for tourism, and the time is right to invest in enhancing quality tourism infrastructure, for which there is a growing demand."
The group had hoped that the first of the hotels would be open by the end of last year, but there have been delays. Vasu Thirasak, director of communications Southeast and Northeast Asia, now estimates that both the Novotel Yangon and MGallery The Lake Garden, Naypyidaw will open in the middle of this year, with the Novotel Mandalay following in 2016.
"There are no major obstacles so far, just minor ones such as human resources issues – finding qualified and experienced staff – and the training of staff to uphold the international standards we expect for all of our hotels," he explained.
The introduction of major hotel groups such as ACCOR into the country is something welcomed by Philippe Delaloye, the general manager of Yangon's most famous hotel, The Strand.
"This will be excellent for Myanmar and especially Yangon. Wherever these top groups go, they bring a flurry of knowledge and, they help to aggressively promote the destination," he says, adding that his hotel currently runs at the low seventies in occupancy year round.
In many respects, it is not for the lack of trying that there is still a lack of room capacity in Myanmar. In addition to the push by big brands, the government has committed itself to building more hotels. And observers such as Allender talk of construction sites popping up all over the capital and in major tourist sites such as Bagan and Lake Inle. But the mad rush to fill demand could potentially cause long-term damage. "With land grabs and the bulldozing of sensitive environments – whether urban or rural – being issues for concern, some might argue they are building too fast," Allender says.
With tourist numbers only likely to increase, there is an inherent danger that Myanmar might be in danger of losing the charm that makes it so attractive to tourists both mass and independent. Many have raised concerns about the environmental impact tourism may have on both the architectural heritage of the major cities Yangon and Mandalay and beauty spots such as Lake Inle.
Funded by the Norweigan government and with the support of the Asian Development Bank, the Myanmar government has drafted a Tourism Master Plan to lay out a vision for the industry through to 2020. The Ministry of Hotels and Tourism has also drawn up a Responsible Tourism Policy to help promote a careful, equitable and sustainable tourist industry. It is also conducting a series of awareness raising workshops and seminars about responsible tourism in potential tourist destinations such as Kayin State and Kayah States, with the collaboration of the Myanmar Tourism Federation and INGO the Hanns Seidel Foundation, according to Khin Than Win.
Time will tell how successful these will be. In the meantime, with several hotel chains waiting in line behind ACCOR, there is no shortage of companies willing to cash in on the cash bonanza that Myanmar's rapidly expanding tourism market offers the brave.
But today's possibly too rapid growth doesn't necessarily signal that the hotel building business in Burma is some sort of unregulated market, where any old foreign entrepreneur can just swoop in and make a killing.
"People think Myanmar is the land of miracles, but this is not the case at all," says one potential foreign investor, who runs a chain of boutique hotels in Cambodia and asked to remain anonymous for commercial reasons. He dished about hyper-inflated property valuations as rents soar to $9,000/sqm in downtown Yangon – more than double Phnom Penh – with only a year's lease as surety for your investment.
After a lengthy search, he did find a plot of land along the river outside the city centre within his price range. The plan was to fabricate 22 rooms off-site in a warehouse in Yangon and then transport it to the site. Everything – the furniture, the decorations, even the TV screen and air-conditioning units – would be installed at the warehouse in an ultra-light and very contemporary design. In this way the whole hotel could be relocated to another site within a week, thus insuring his investment against any unilateral revaluations of the lease on the part of the landlord.
He presented his proposal to the Myanmar Investment Committee (MIC) earlier this year. And was rejected. "They [the MIC] were doubtful that people would be very interested in it," he says. "They want to present a good face for Myanmar. They want impressive, grand hotels. That's not my market."
The problem is similar to one he encountered when setting up his first boutique hotel in Phnom Penh in 2006, only for Cambodians to copy his formula of restoring colonial buildings once they realized it worked. "This has not yet happened in Myanmar," he says. The key difference being that whereas in Cambodia just about anything goes, the Myanmar government is much more prescriptive. Although he intends to resubmit his proposal for the hotel to the MIC, he rates his chances of approval as only 50/50. "We will have to come up with a very creative solution," he says.
While Myanmar's hotel and tourism industry clearly has deep-routed structural problems, this is not deterring tourists from arriving in droves. Those reading and watching western media, which has spent the last few years lauding the country's many attractions, can be forgiven for thinking these droves are mostly long-haulers from the other side of the globe. But the truth is that 70% of tourist arrivals are from Asia, with Thailand alone representing 15% of the total with its 139,770 visitors. This compares with 53,653 from the US and 35,462 from France – the top-ranked European nation narrowly above the UK.
With Myanmar hosting the ASEAN Tourism Forum in Naypyidaw in January 2015, as well as the inauguration of the ASEAN Economic Community later on that year, the influx of Asian arrivals is a trend that is likely to continue. Despite the seemingly obvious math, there have already been reports in local media of a potential glut of hotel accommodation in the capital due to a too-high anticipation of more Asian arrivals.
Although some of these Asian "tourists" may actually be business-related, both bike-tour operator Cruikshanks and The Strand's GM Delaloye have noted a growing trend in "pilgrimage tours". Photo-tour operator Horton points to "a lot of evidence of new builds in Nwang Shwe, the gateway to Lake Inle and Bagan" catering to these modern day pilgrims.
Another significant trend is the advent of niche tourism, as travellers are beginning to break away from tour groups that tend to follow the standard Yangon – Bagan – Lake Inle – Mandalay circuit. Horton says that it is the unique charm of Myanmar – the friendliness of the people, the abundance of cultural sites and great trekking opportunities – that makes the country full of photographic opportunities. "There is still a real sense of a unique Asia character not overrun by the ravishes of chain stores and international corporations," he says.
He believes that tour itineraries will become more varied as the infrastructure improves, with places such as Monwya, north of Bagan, becoming major attractions. Cruikshank identifies the Mon and Kayin states as the ones to keep an eye on. With spectacular scenery, they are "ideal for biking, kayaking and trekking, and the hotels are of a decent standard." Other areas she highlights are the north Chin State and north Sagaing division. Allender sees the future at the temples of Mrauk U, which he claims are a match for Bagan, and the still unspoilt beaches of the Myeik Archipelago. Travelling to all these areas, however, carries major caveats, as both road infrastructure and accommodation is lacking. "The good news is that things are gradually changing for the better," enthuses Allender.
Article first published in Status Quo by QUO Bangkok
Mark Bibby Jackson
Before setting up Travel Begins at 40, Mark was the publisher of AsiaLIFE Cambodia and a freelance travel writer. When he is not packing and unpacking his travelling bag, Mark writes novels, including To Cook A Spider and Peppered Justice. He loves walking, eating, beer, isolation and arthouse movies, as well as talking to strangers on planes, buses and trains.