What is the Best Responsible Tourism Model for Myanmar?
Mike Haynes
Posted on 24th Aug 2017
Responsible Tourism expert Mike Haynes questions whether community based tourism is the right model for Myanmar.
I've had the pleasure of working in and around Myanmar's beautiful Inle Lake since 2013, and decided to make the move here in 2015. I'm what they call a Tourism Consultant working for a large international development agency, broadly speaking in the promotion of sustainable tourism. Since working here I've seen many changes in tourism, both in Inle Lake and nationally as Myanmar has opened up and become much more popular as a tourism destination.
The hot Responsible Tourism topic at the moment here is Community Based Tourism, which in Myanmar, as elsewhere, has become defined along the lines of staying overnight in one of the more remote villages in accommodation that is owned and managed by the local community. There are a few projects like this around the country, and they offer a great experience in village life, and, of course, bring in much needed cash to these villages. Community Based Tourism, or CBT as we call it, has become very popular with the Development Agencies as well as being heavily promoted by the government, with at least five large development agencies supporting CBT projects throughout the country.
Don't get me wrong – I fully support these initiatives, however I do have three major reservations. Can any of these big projects be fully financially sustainable without long term support from a development agency? Will the communities themselves ever be in a position to market themselves without the support of outsiders? Will the whole community really benefit? Many projects are set up on profit share systems that sound nice on paper, but struggle to work on the ground.
I have heard some in the industry describe CBT as Charity Based Tourism. Although there is nothing wrong with this – and there is space for it in the market – for me there has been too much focus from the development agencies on CBT, which will only ever be a niche market. I prefer the term Community Involvement in Tourism, which looks at wider employment opportunities for local communities in the mainstream tourism industry, and supports the start up of locally owned businesses and the removal of barriers to business entry. It's the old idea of supporting local businesses, using local products in supply chains, and to ensure that businesses of all sizes provide good working conditions, opportunities for promotion and training, and so on – this is where I believe the international development community can support best.
In Nyaungshwe, the main tourism service town for Inle Lake, I have seen the number of hotels increase from 17 in 2013 to over 100 now, accompanied by a huge increase in restaurants and other tourism service providers. Much of the fresh food is grown locally and there is a long local supply chain that provides livelihoods for thousands of families. For me the old adage of "local jobs for local people" is Community Based Tourism.
Myanmar is developing fast. For instance, the mechanisation of agriculture is beginning to take place. Whilst the ox-cart and teams of workers with hand tools in the fields remain common, I am now starting to see light tractors and other machines more regularly. This will in turn increase urban migration with young people looking for jobs in the towns and cities. Tourism can contribute to this employment need.
Let's get back to this idea of village based tourism.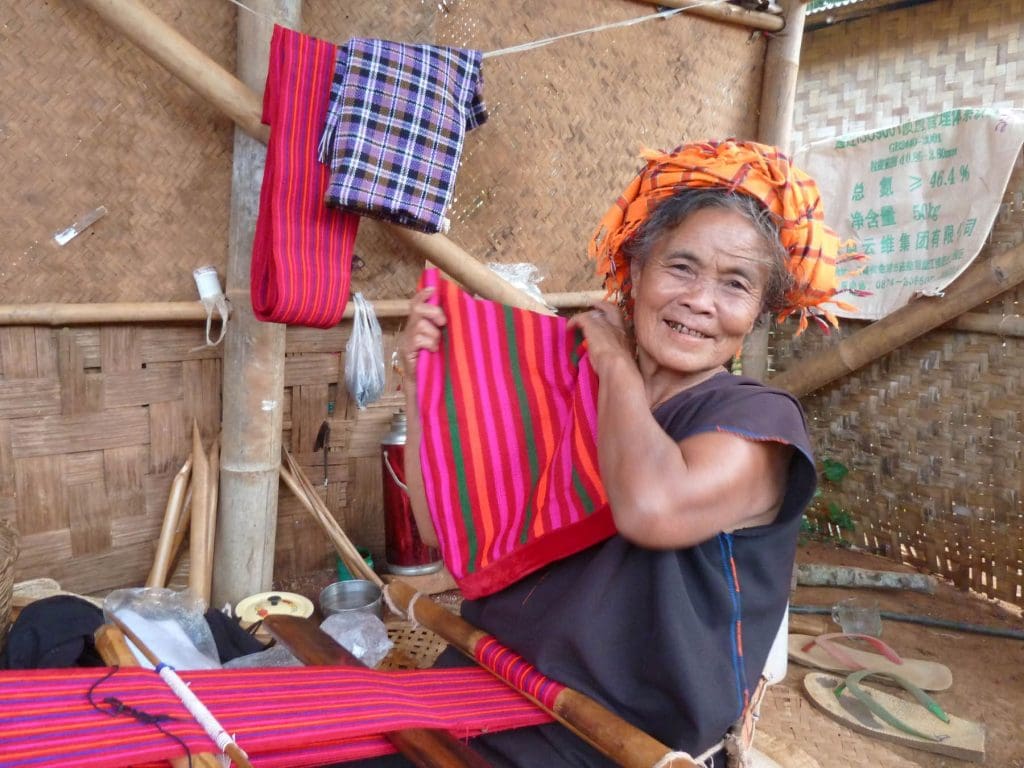 One great initiative that I've been working with is Community Involved Tourism in the Pa-O Region http://www.cit-paoregion.com. The Pa-O is an ethnic group that lives in the hills surrounding Inle Lake. They have their own travel agency and hotel that has been operating for over 20 years on a social enterprise model. In 2015 they began to develop a series of lodges in mountain villages, with the vision of creating a network of trekking routes interlinking them. Profits from the travel agency have funded very comfortable trekking lodges and a system of sharing tourism tasks between village families. The initiative is entirely developed and owned by the Pa-O, who requested a small amount of specific training sessions and marketing support from the development agency I work with.
The business model works as the villagers have a close association with their travel agency and hotel. This link provides them with employment opportunities in the main hotel or elsewhere should they wish to take them up. They use the term Community Involved Tourism as they are realistic about how remote communities can manage the marketing side of the business as well as raise capital for constriction work and so on. They also see a much wider involvement of communities in tourism, and offer a path for young people to find tourism-related employment.
My message as always is to come and visit this beautiful region, and to stay in locally owned places, stay longer, buy locally made handicrafts, eat local food and experience the local culture. Supporting local businesses whether they are in remote villages, towns or cities for me is real Community Based Tourism, and something to which we can all contribute. Happy travelling.
Mike Haynes, is a consultant in Heritage Management and Responsible Tourism.
You can visit his site at:
Mike Haynes
Mike is a Heritage Management and Responsible Tourism Consultant, who's work has been mostly with the development sector, trying to improve how tourism can benefit a wider audience and contribute to sustainable development. He's based in Inle Lake in Myanmar, a beautiful but fragile destination that is adapting to tourism quickly. He's currently working with GIZ and ICIMOD, but also supports the development of the new Myanmar Responsible Tourism Institute. Mike is also a researcher with Newcastle University, UK, where he studies the relationships between development partners and tourism development policy in Myanmar, with the aim of encouraging greater cooperation and understanding between traditional donors and recipients.