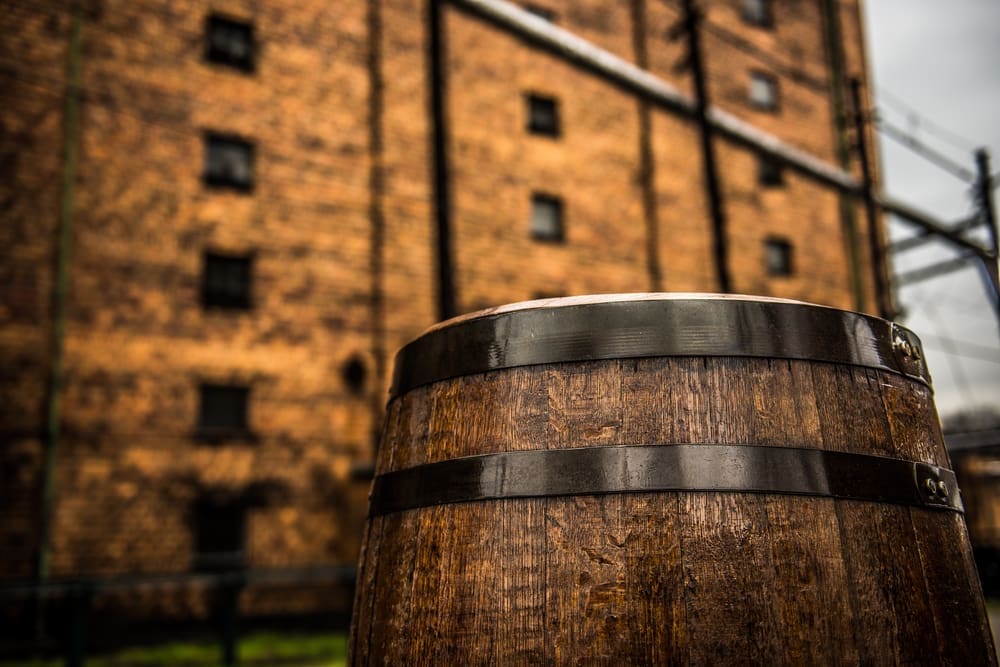 Hugging on the Kentucky Bourbon Trail
Lesley Perlman
Posted on 27th Oct 2017
Lesley Perlman undertakes the Kentucky Bourbon Trail and finds out she's taken on a bit more than she can chew.
"That's the Kentucky Hug…heh heh…," the guide drawled in a thick Southern US accent, as a tiny sip of Kentucky straight bourbon seared its way down my throat. I was unable to smile back, but I think I managed to keep my face expressionless as my eyes bulged only slightly. Never let them see you sweat – even if you are sculling bourbon straight up at 11 in the morning.
"Purse your lips and breathe off that alcohol." I did as instructed, only for the searing pain to pass on to my sinuses. I was on my eighth or so distillery on the Kentucky Bourbon Trail over the last few days, and I had been learning a lot about bourbon. But still I wasn't able to get a buzz, due to the strictly regulated half ounce (15 ml) taster shots, and the long drives between the distilleries.
"Now, you're ready to taste the bourbon without all that alcohol gettin' in the way. Chew it and roll it all over your mouth. Drink up!" Obediently, I took my second sip and, stomach slightly lurching, let it graze some of my taste buds on its way down. The alcohol still got in the way. My eyes still bulged. And I still got the Kentucky Hug.
But maybe, just maybe, I picked up some hints of vanilla, of caramel, and even of grass.
The Kentucky Hug aside, hitting bourbon distilleries made a great road trip.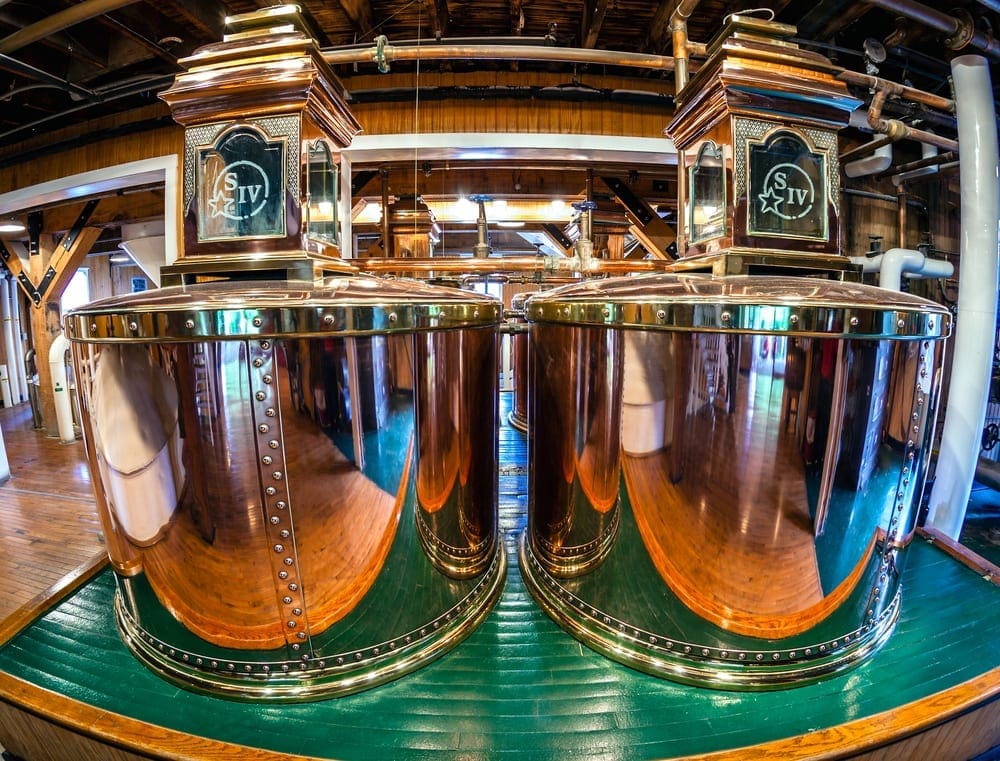 Over the course of the week my drinking buddy and I covered about 11 distilleries in Kentucky –and a notable one in Tennessee – as well as the Pilgrimage Music Festival and Red River Gorge. Most distilleries offered tours of the facility, some allowing us to stick our fingers in the fermenting mash, take photos in front of the copper Vendome still, and tour through the rickhouse where up to seven floors of bourbon barrels were stashed for at least two years.
Kentucky Straight Bourbon has to be aged in brand new charred white oak barrels for more than two years – see I did learn something.
Inevitably, each tour spat you back out at the visitor centre for a few tastings and the gift shop. I didn't return home empty handed. The haul included not just an embarrassing number of bourbon bottles but glassware, bitters and some bourbon flavoured caramel. The Kentucky Hug aside, hitting bourbon distilleries made a great road trip.
---
What Makes a Bourbon a Bourbon?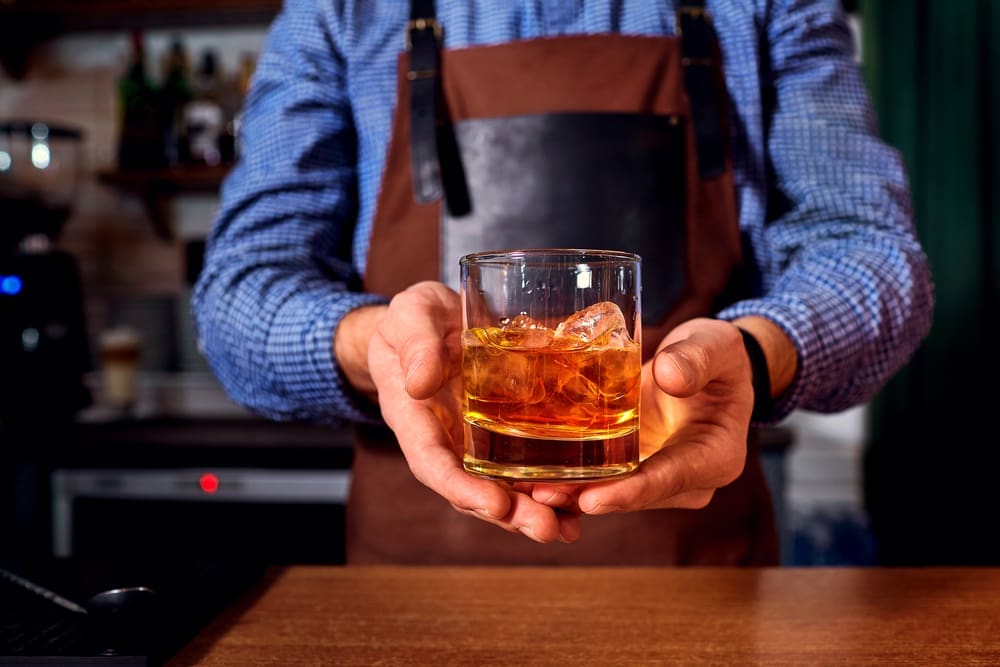 Bourbon is a type of whiskey. To legally be called bourbon, this brown liquid must be made in the United States, comprised of a mash that is made of at least 51% corn, aged for at least two years in brand new charred oak barrels, and contain no additives other than water. It also must come off the still at no higher than 160 proof and be bottled at no less than 80 proof. One of the reasons that Kentucky and Tennessee were such strongholds in the production of whiskey is their limestone filtered water, which removes iron from the water, which would make the whiskey black.
---
We started our Kentucky Bourbon Trail at Leiper's Fork Distillery in Leiper's Fork, Tennessee. This beautiful distillery is fashioned in pre-Prohibition style complete with wooden welcome centre that was reconstructed on site from an historic cabin. The tour covers the entire facility which is small but growing. The staff ­– some of whom look like retired roadies in overalls – gave a relaxed and informative tour, answering all our mindless questions as well as giving quick snifters of white dog, which is the clear unaged whiskey that comes right out of the still. I passed on that one.
Since this is a new distillery, it isn't offering its own bourbon yet, but the white dog is bottled as a white whiskey – better in a mixed drink than straight up. They offered a blackberry mule which opened my eyes as to how drinkable white really is, as well as a nine-year-old blended bourbon batched from a select number of barrels from other distillers and bottled for this release. I bought a bottle of this (batch #2, bottle # 573) as a Christmas gift but can't seem to give it up – sorry Mom looks like it's an Amazon gift card again. It was the best I had on the trail.
Another personal favourite was Willett Distillery. This beautiful distillery in Bardstown, Kentucky – the epicentre of the Bourbon Trail ­– used to be a small-but-growing operation just like Leiper's Fork Distillery, but due to its high quality bourbon and commitment to small batches and varying prices, it has generated a growing fan base. The tour included a visit to a rickhouse and four tastings, most of which you could select. The highly recommended Willet Pot Still Reserve, with its distinctive bottle shaped like the still, can be found outside of Kentucky, and Willett Family Estate Bottled Rye, bottled at cask strength for a variety of years so the flavour and proof vary, are great deals, both around $40-45 per bottle. I opted for a three-year-old.
One of the few distilleries that continuously operated throughout Prohibition – for medicinal reasons, of course
If you prefer to try out some of the bigger distilleries, there's Heaven Hill and Buffalo Trace, as well as Maker's Mark and Woodford which we didn't go to. These tours gave a different perspective to the history of bourbon in general.
Heaven Hill, makers of Evan Williams and Elijah Craig, offers a Whiskey Connoisseur Experience for $20 which explains in detail how to smell, sip, taste, swallow and breathe to maximize the bourbon tasting experience. This was a great way to start my tour so at least I looked like I knew what I was doing.
Buffalo Trace in Frankfort, Kentucky, is set on a beautiful campus and was one of the few distilleries that continuously operated throughout Prohibition – for medicinal reasons, of course. It's the source of the acclaimed Pappy Van Winkle Bourbon – but you can be sure this wasn't offered on their free tour – as well as a sumptuous Bourbon Cream liqueur that your mother would love.
There are upwards of 20 distilleries on the Kentucky Bourbon Trail and some in Tennessee. Do some research and follow those flavours that you find enticing and those places you want to see since the scenery really is spectacular. Some bourbons have been aged at sea or in smaller barrels for a shorter aging process, others are made with blue corn or aged in wine barrels; all this for a hint of a different taste. Just prepare yourself for the Kentucky Hug.
---
To start your research on the Kentucky Bourbon Trail, try some Bourbon Banter.
Lesley Perlman
While not sipping bourbon or attending music festivals, Lesley Perlman can be found cycling around Washington, DC and attending a variety of Krav Maga classes. When lucky enough, she continue her travels to various parts of the globe to look for new drinks to drink and new food to eat.