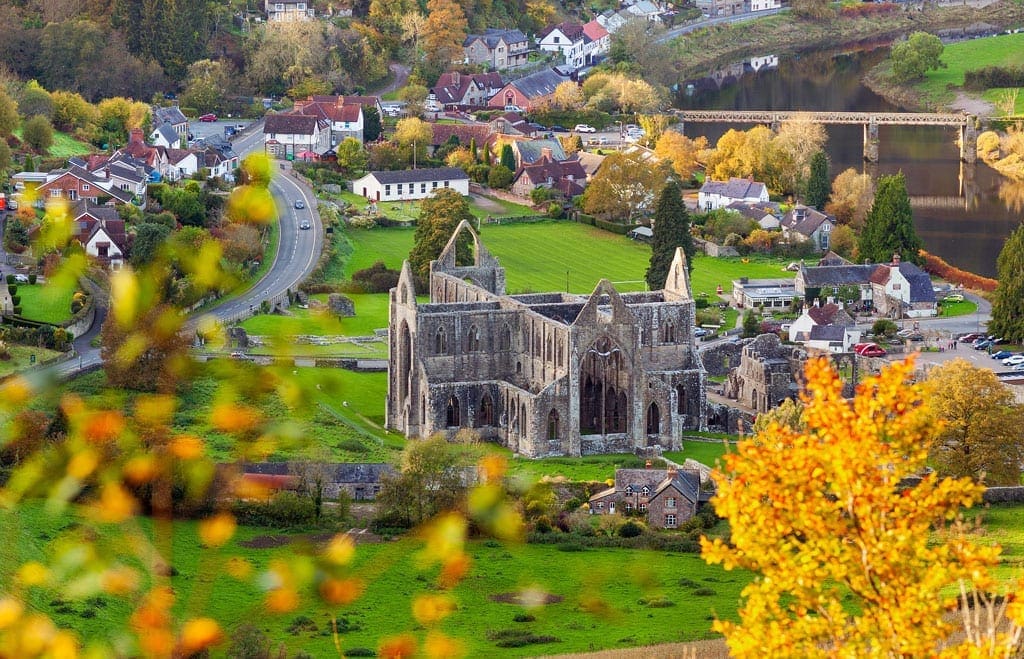 Observations on the Wye Valley
Roger Hermiston Eileen Wise
Posted on 29th Jan 2018
Roger Hermiston and Eileen Wise decide to take an old companion along with them during their journey along the Wye Valley in Wales.
Normally for our holiday we would just pack a copy of the Rough Guide or Lonely Planet – or one of the other myriad of titles on the increasingly groaning shelves of travel guides in our local bookshop. But for our latest trip, to the Wye Valley, we chose a book 235 years old to accompany us.
'Observations on the River Wye' was written in 1770 (although not published until 1782) by 36-year-old William Gilpin, then headmaster at Cheam School, and later to become vicar at Boldre in the New Forest. It was the very first illustrated tour guide to be published in Britain – Gilpin was a painter and etcher of some note, as well as a vivid writer –, and by helping travellers locate and enjoy the most 'picturesque' – a word he helped to coin – aspects of the countryside, it can be argued that Gilpin was the father of mass British tourism. Such were his descriptive powers that poets and writers like Coleridge, Thackeray, Turner and Wordsworth soon followed in his wake to the Wye Valley.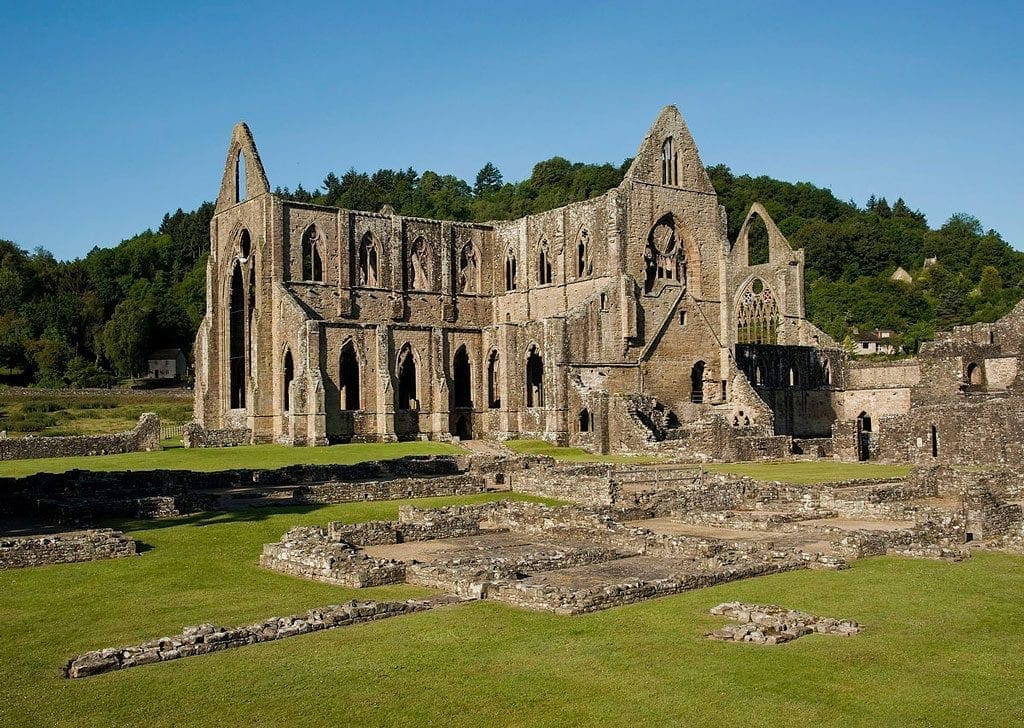 The first sentence in 'Observations' describes beautifully why we journey from home. "We travel for various purposes – to explore the culture of soils, to view the curiosities of art, to survey the beauties of nature, and to learn the manners of men, their different politics and modes of life."
Gilpin made his journey along the Wye Valley sailing from Ross to Chepstow. His aim was to capture the natural beauty and the charm of a – then – remote region, and it was fun to follow in his footsteps as we spent our weekend in Monmouthshire. Whilst sitting on a grassy bank on a lovely autumnal day observing the stunning ruins of the Cistercian Tintern Abbey, we flicked through the pages of 'Observations' to find – as always – Gilpin's romantic description captured our own mood perfectly, "A more pleasing retreat could not easily be found. The woods, and glades intermixed: the winding of the river … the splendid ruin, contrasted with the objects of nature; and the elegant line formed by the summit of the hills, which include the whole: make it altogether a very enchanting piece of scenery."
Not much seemed to have changed since Gilpin's day as we headed towards Monmouth, by car rather than by boat. "The meadows were particularly beautiful and well-inhabited … flocks of sheep were everywhere hanging on their green steep: and herd of cattle occupying the lower grounds."
---
For more ideas of what to do in Wales, read Mark Bibby Jackson's Walking the Pembrokeshire Coastline.
---
But in this "pleasant town, and neatly-built" we departed from our guide, for we had come to view the artefacts of one of England's greatest sons, whose finest deeds had yet to be done in 1782. The Nelson Museum is home to the most magnificent collection of personal objects covering the great admiral's naval career, his tortuous personal life, his death and its aftermath.
This extraordinary collection was bequeathed to Monmouth in 1923 by Georgiana Rolls, Lady Llangattock, wife of a prominent local landowner and an indiscriminate but comprehensive collector of Nelsonia. So here you can see his very own fighting sword, a chair from H.M.S Victory, and intimate letters to his wife Fanny and, of course, his more famous mistress Lady Hamilton.
For our visit to this part of the Wye Valley we based ourselves in Whitebrook; the stream to which this pretty village owes its name provided power for paper mills in Gilpin's time, and we enjoyed our walks alongside the water through leafy, shaded forest.
If Nelson's collection was a gem, here we discovered another jewel in the crown of the Wye Valley with our resting place, the Whitebrook Hotel. This 17th century drovers' inn, a 'restaurant with rooms' (formerly The Crown), sits astride the village and next to a steep wood. It has been run since October 2013 with great energy and much care to detail by chef Chris Harrod and his wife Kirsty.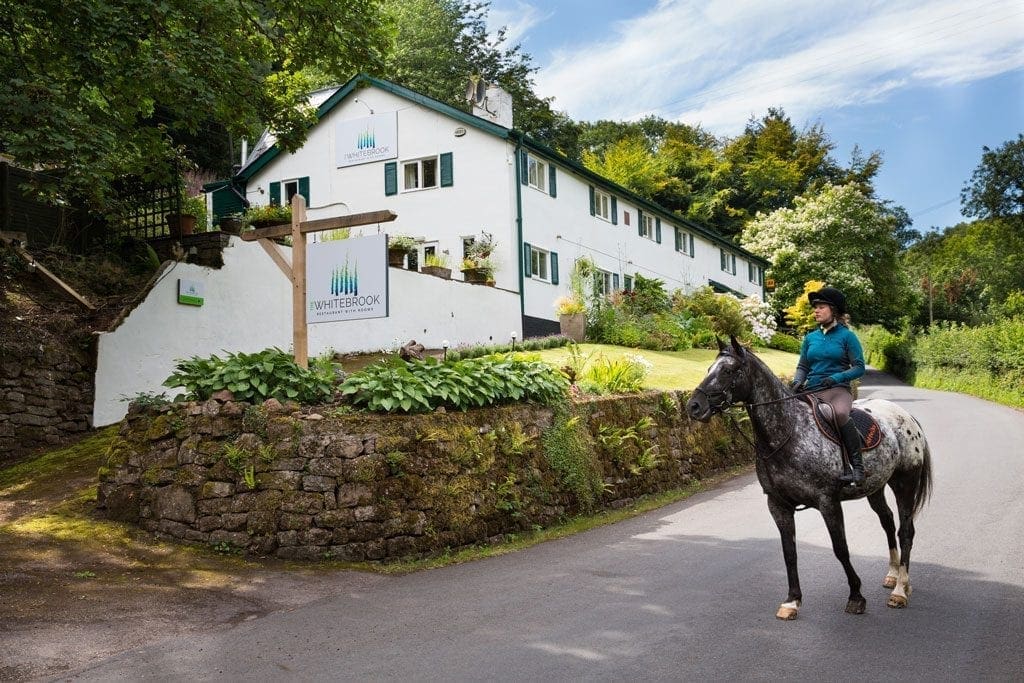 The Crown already had an excellent reputation, but the new owner has built on that, picking up a coveted Michelin star in 2015 and winning four Rosettes in the AA Restaurant Guide. The magnificent tasting menu is guided by the seasons and enhanced by an abundance of foraged edibles – wild leaves, flowers and herbs – all gathered from adjoining woods and the nearby Forest of Dean. With Mugwort smoked beets, Orkney scallop, Cornish plaice and Ryeland lamb, all accompanied by an array of compatible red and white wines for each course, we were not left disappointed.
The Whitebrook Hotel also has eight extremely comfortable rooms with excellent fabrics, handsome furniture and spacious bathrooms.
Gilpin's 'Observations' dwelt little on the quality of the coaching inns he encountered on his travels. But it's a safe bet he would have happily put away his pen and sketchbook for an evening had The Whitebrook been on his route.
---
The Whitebrook Hotel: www.thewhitebrook.co.uk. Dinner, bed and breakfast from £223 per night, for two sharing.
Roger Hermiston Eileen Wise
Roger was Assistant Editor of Today on BBC Radio 4, while Eileen headed up the global PR for The Economist and Reuters. When not travelling near and far, Roger writes narrative 20th century history books such as 'The Greatest Traitor' and 'All Behind You, Winston', and Eileen now works as a counsellor from their Suffolk cottage. They have a remarkable menagerie including a pony, two donkeys, three cats, two peacocks and a guinea fowl.