Books, Rockets and the Dead – Best Festivals 2018
Marissa Carruthers
Posted on 21st Feb 2018
What better way to discover different cultures than joining in with the festivities? Marissa Carruthers throws the spotlight on ten unique festivals 2018 has in store from around the globe.
Festivals 2018 – 1: Holi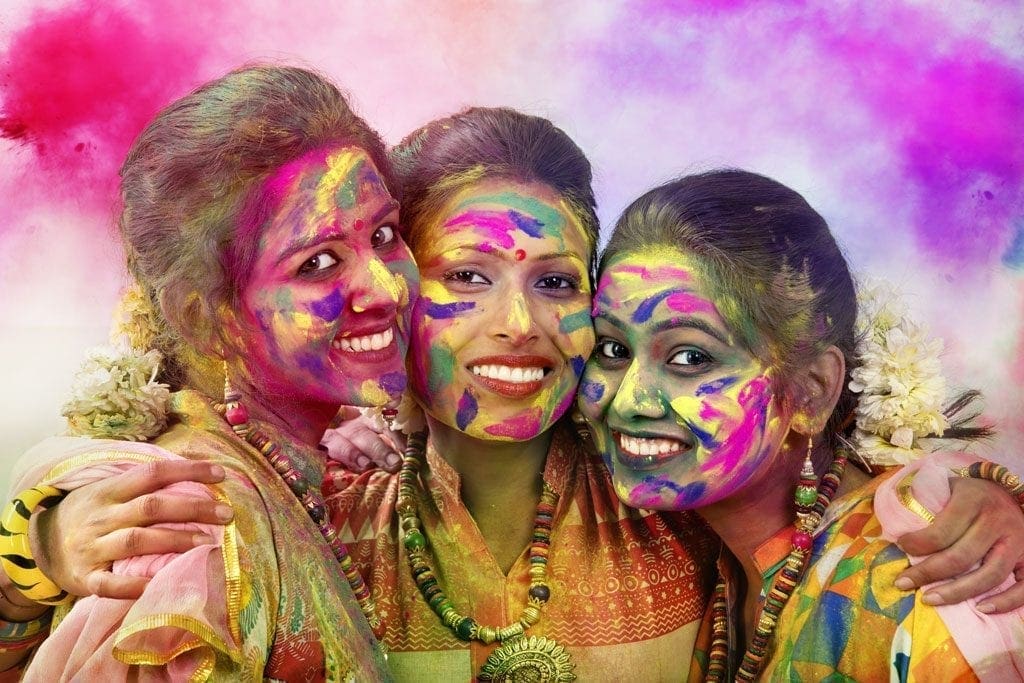 Where: India
What: Holi is a Hindu spring festival also known as the festival of colours. It marks the end of winter and the arrival of spring, as well as the triumph of good over evil. If spending the day hurling colourful powder paints at one another sounds up your street, then this is the festival for you. For something slightly different, head to the village of Barsana, near Mathura in Uttar Pradesh, where a bizarre tradition sees the women beat up the men with sticks the day before Holi.
When: With this year's Holi landing on March 1, those wanting to join in the colour fun will have to wait until next year, when it takes place on March 21.
Festivals 2018 – 2: Songkran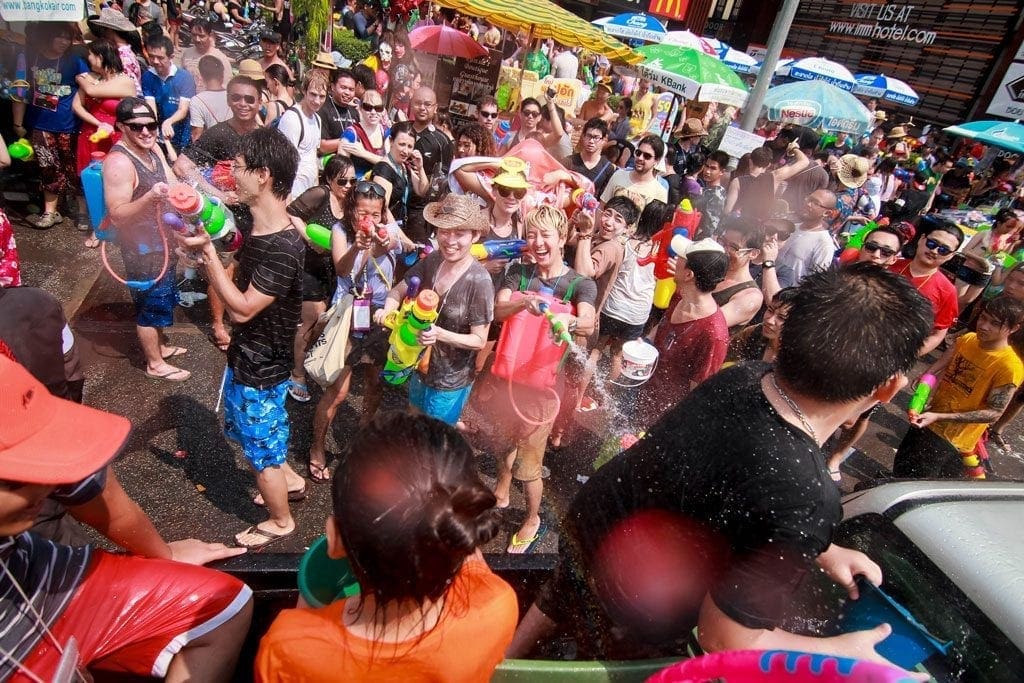 Where: Chiang Mai, Thailand.
What: Songkran marks the end of the harvest and the start of the new lunar year. Water forms an important part of the religious holiday, symbolising purification, cleansing the soul and washing away bad luck. Hence, in recent years, the celebrations have transformed into a huge street party, where people roam the streets armed with water bombs, water pistols, hoses and buckets of water to throw at one another. Remember April's oppressive heat and suddenly this seems a fun way to cool down.
---
While in Chiang Mai, why not go on an adventure and take a tuk tuk around Northern Thailand.
---
When: April 13 to 15, 2018.
Festivals 2018 – 3: Bun Bang Fai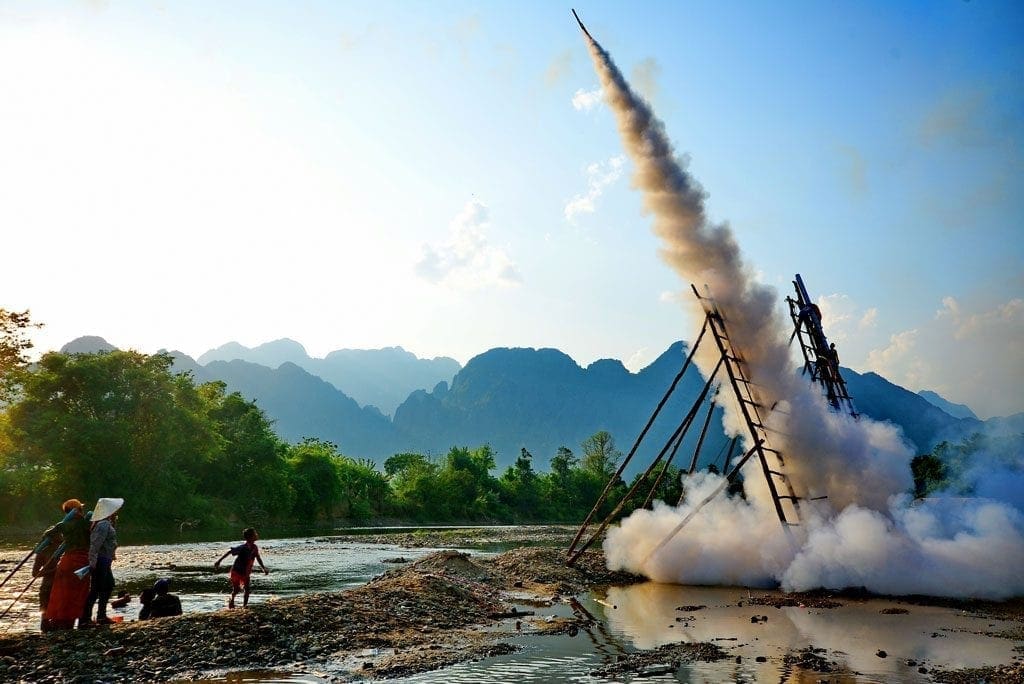 Where: Luang Prabang, Laos and Northern Thailand
What: Also known as the rocket festival, this lively five-day celebration takes place across Laos and Northern Thailand, with Luang Prabang a top destination to mark it. Featuring a series of floats, music and dance, it's the third day when things start to get really exciting. Then, locals will start to fire the rockets they have been building into the sky, with the person sending theirs the highest winning a prize.
When: May 4 to 8, 2018.
Festivals 2018 – 4: Boryeong Mud Festival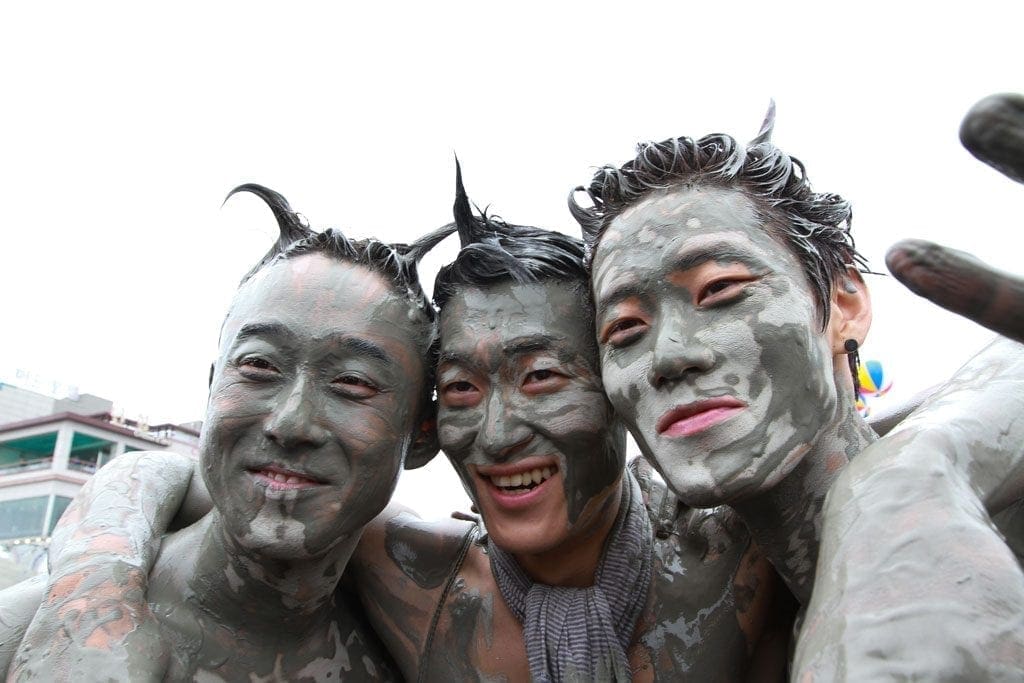 Where: Boryeong, South Korea
What: South Korea is no stranger to weird and wonderful celebrations, and the Mud Festival is no different. The first festival was staged in 1998 to promote a range of cosmetics created using mud from the Boryeong mud flats, which is said to be packed full of minerals. The festival takes in all mud-related activities, such as a mud pool, mud slides, a mud prison and mud skiing competitions. There is also a range of massages, acupuncture and other treatments using mud that are on offer.
When: July 20 to 29, 2018.

Festivals 2018 – 5: Edinburgh Fringe Festival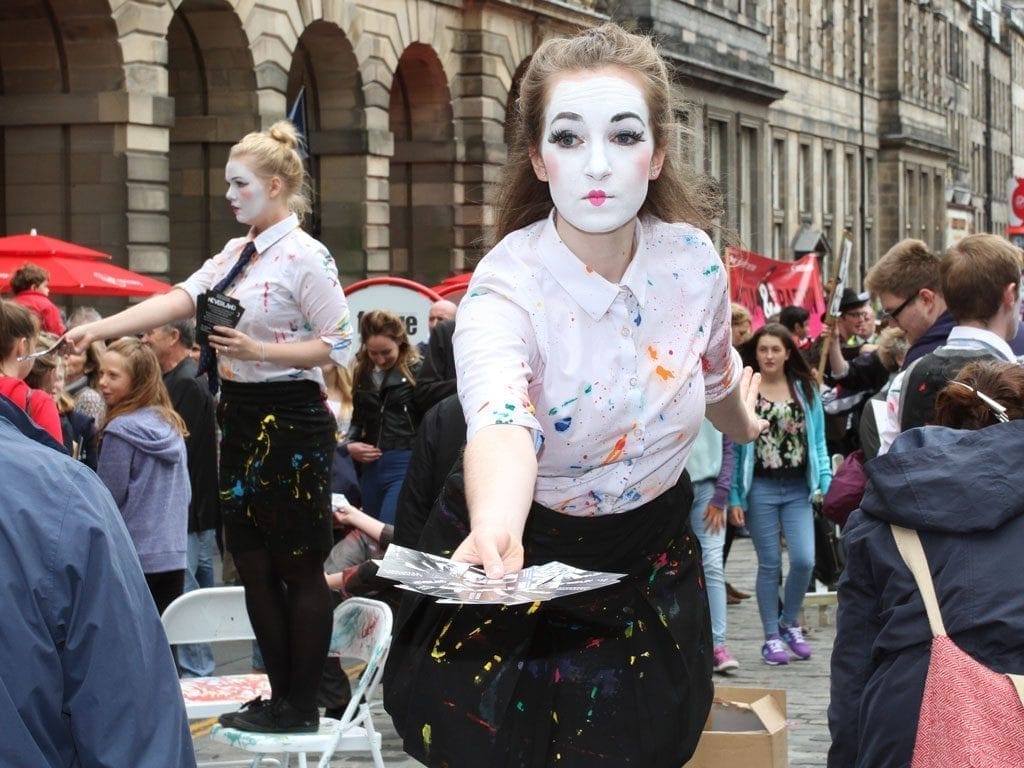 Where: Edinburgh, Scotland
What: Edinburgh Fringe Festival really does have it all, from comedy, theatre, music and film, to dance, street performances, spoken word shows, musicals and exhibitions. Launched in 1947, the annual event has grown to become the world's largest arts festival, attracting tens of thousands of people, as well as a host of performers, from across the globe to the Scottish city.
When: August 3 to 27, 2018.
Festivals 2018 – 6: La Tomatina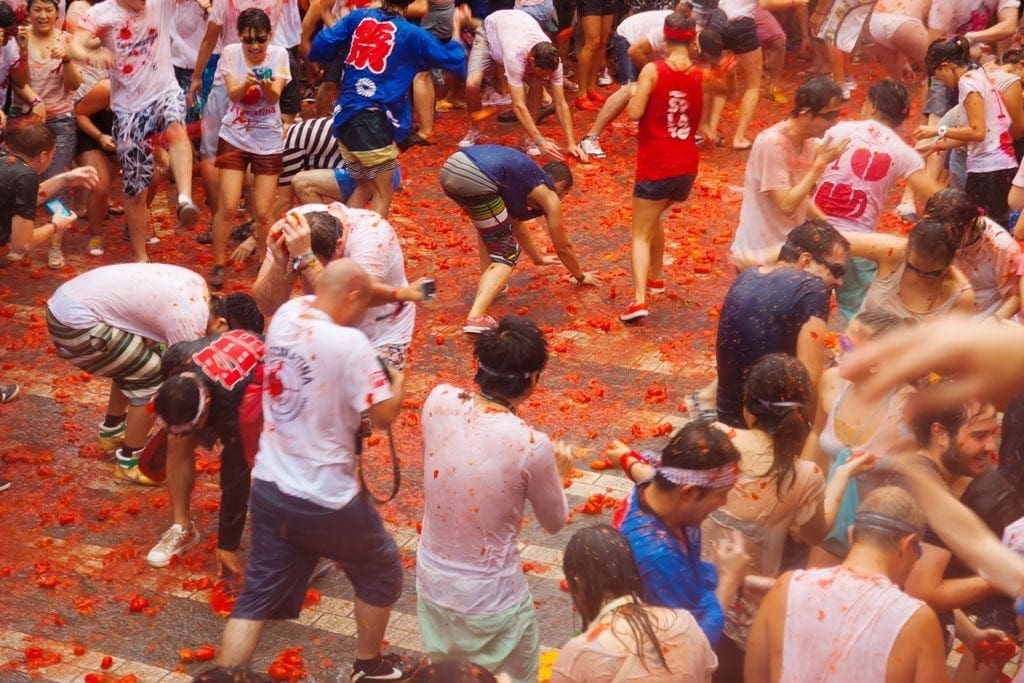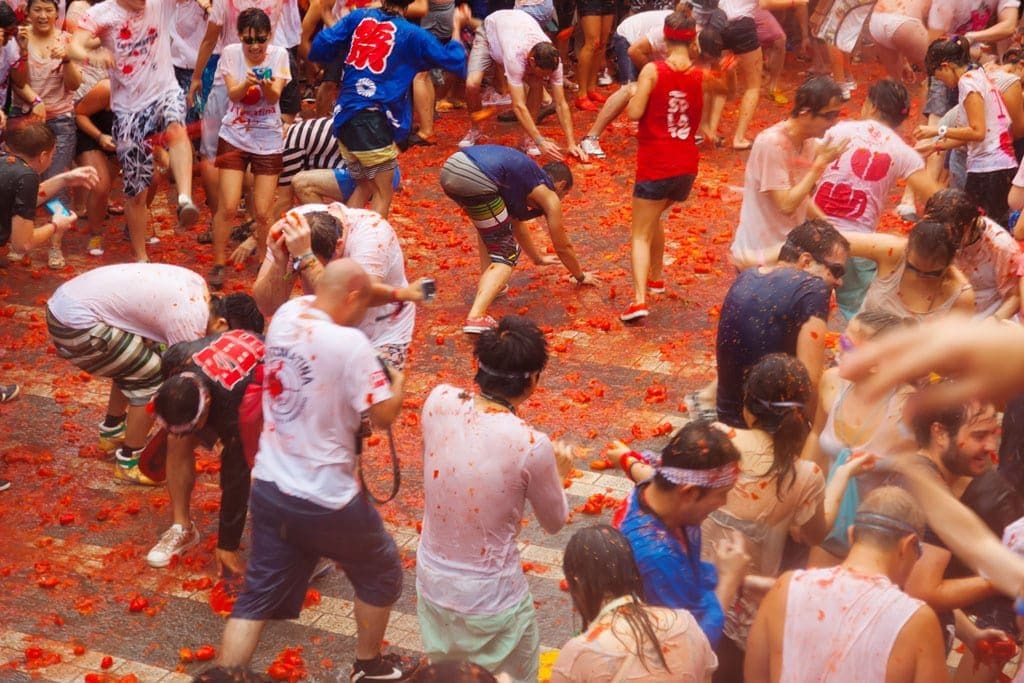 Where: Buñol, Spain
What: Each year, thousands of people from across the globe gather in this village near Valencia to hurl more than 100 tonnes of over-ripe tomatoes at each other. At about 11am, lorries transport the rotten tomatoes into central Plaza del Pueblo. The battle commences when water cannons signal the start, with an hour of food frenzy seeing fighters, and the village, painted in red mush. If this event tickles your fancy, the number of participants has been restricted to 20,000 so book a ticket, and accommodation, well ahead.
When: August 29, 2018.
Festivals 2018 – 7: Cascamorras
Where: Baza and Guadix, Spain
What: This unusual fiesta sees more than 20,000 people flock to the two villages in Granada to re-enact the attempted theft of the Virgen de la Piedad statue in Baza by Cascamorras, who lived in neighbouring Guadix, more than 500 years ago. Baza challenged Cascamorras to snatch the statue from the church without being covered in paint that was thrown by villagers.
Why: Today's annual re-enactment is heaps of fun as locals slather themselves in black oil and hurl paint at one another for two days in the villages. What better reason than that to go?
When: September 6 in Baza and September 9 in Guadix.
Festivals 2018 – 8: Oktoberfest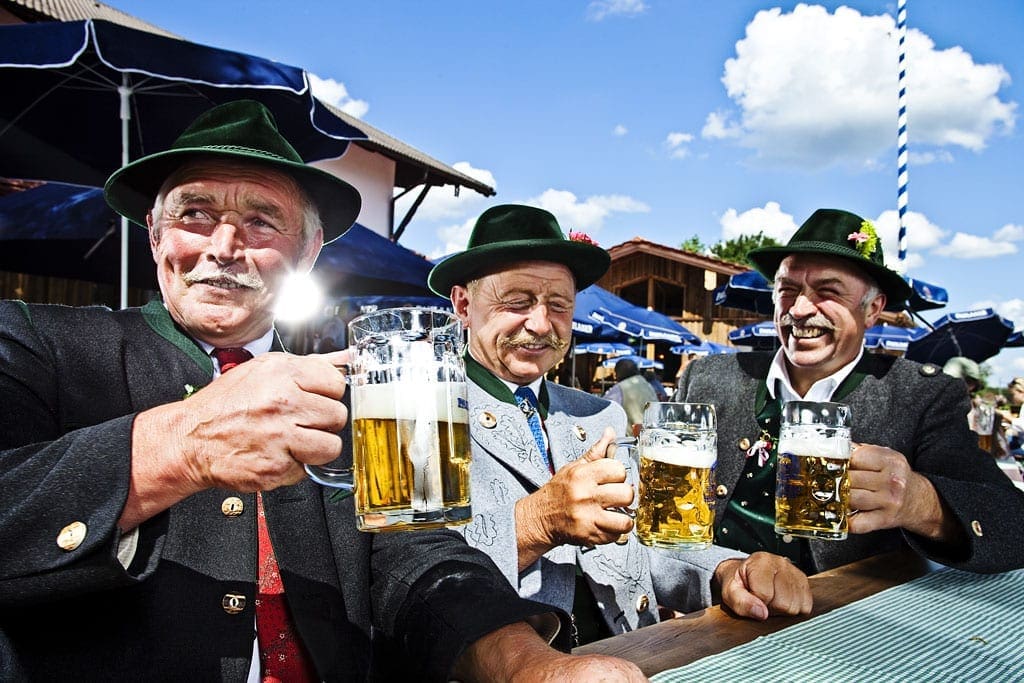 Where: Munich, Germany
What: Believe it or not, Oktoberfest isn't just about drinking beer, it's in fact the world's largest folk festival, drawing huge crowds – an average of six million annually – throughout the two weeks. Making its debut in 1810 to honour the marriage between Crown Prince Ludwig of Bavaria and Princess Therese of Saxony-Hildburghausen, the first Oktoberfest saw Munich's burghers take part in five days of eating, drinking and entertainment. Today, an average of almost seven million litres of beer are guzzled, and stacks of snacks munched.
When: September 22 to October 7, 2018.
Festivals 2018 – 9: Ubud Writers and Readers Festival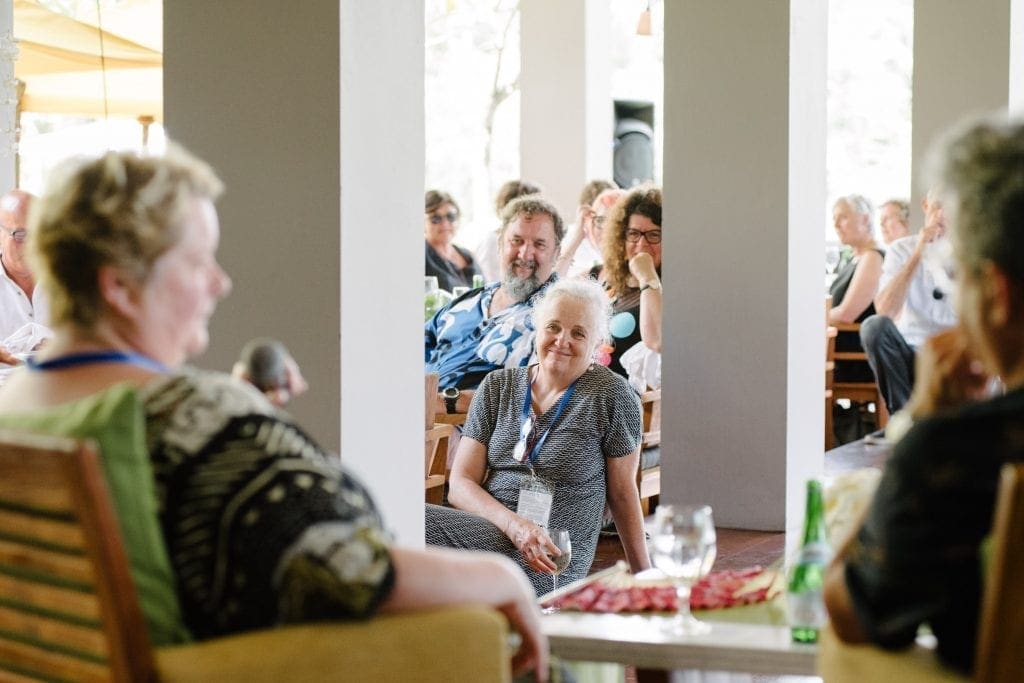 Where: Ubud, Bali
What: Since making its debut in 2002, Ubud Writers and Readers Festival has evolved into one of the world's top literary and artistic events, with lovers of literature and conversation travelling from all four corners of the globe for the five-day event. The eclectic programme takes in literary lunches, workshops, live performances, conversation salons and live entertainment.
When: October 24 to 28, 2018.
Festivals 2018 – 10: Dia de los Muertos (Day of the Dead)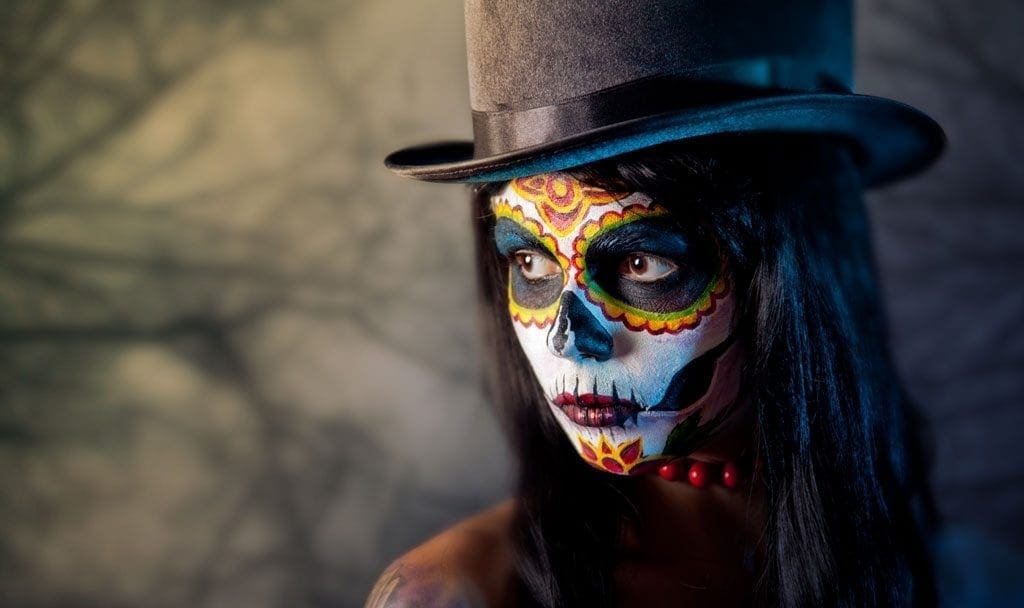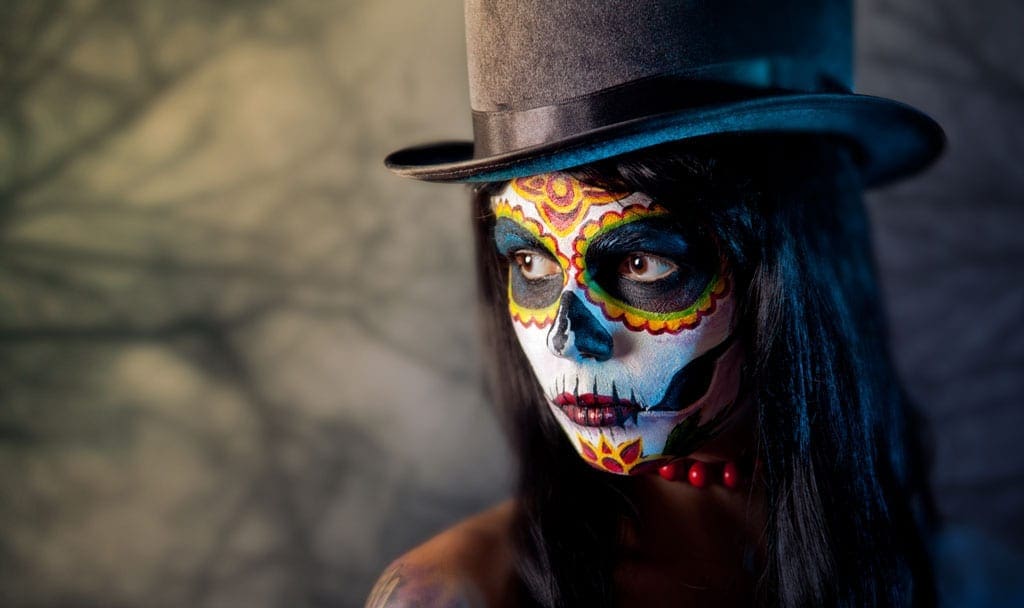 Where: Mexico City
What: Dia de los Muertos – or The Day of the Dead – is an indigenous festivity that honours dead ancestors. It is said to originate in Aztec festivals that marked the time when it was believed the dead returned temporarily to Earth. The event sees tens of thousands of people flock to the city to watch the more than 700 performers parade alongside floats decorated with giant skulls. Costumes take in a string of macabre characters, including La Catrina, a female skeleton dressed in 19th Century costume.
When: October 31 to November 2, 2018.
Marissa Carruthers
Marissa inherited her love of travel from her parents, who would entertain her as a child with exotic tales of their adventures across the globe. Her first solo leap into foreign lands was an Inter-railing trip across Europe and North Africa during her first summer at university and, despite two muggings, several dices with death and a terrifying encounter with the monkey mafia, she was hooked.