Jaco: Costa Rica in the Raw
Mike East
Posted on 16th Feb 2018
Very different from the average holiday, but is it for you? Mike East jettisoned all his English inhibitions to check into a clothing optional resort and experience Costa Rica in the raw.
"Most of our guests are nudists not swingers," owner John Teskey informs me over a cup of excellent Costa Rican coffee on my first night. "We're an easy-going place for those who are thinking about nudity, or wanting to dip their toes in the water."
And by dipping his toe, the elderly Canadian and owner of Copacabana hotel, means letting everything hang loose. A calm man, though he keeps his clothes on, he is clearly relaxed and unfazed by the lifestyles of the guests he specialises in.
A medium-sized hotel on the outskirts of the town of Jaco on Costa Rica's Pacific coast, though not cheap, it matches the prices of other beach fronting hotels. There, normal beach dress etiquette applies, with the local constabulary enforcing a strictly speedo-plus policy.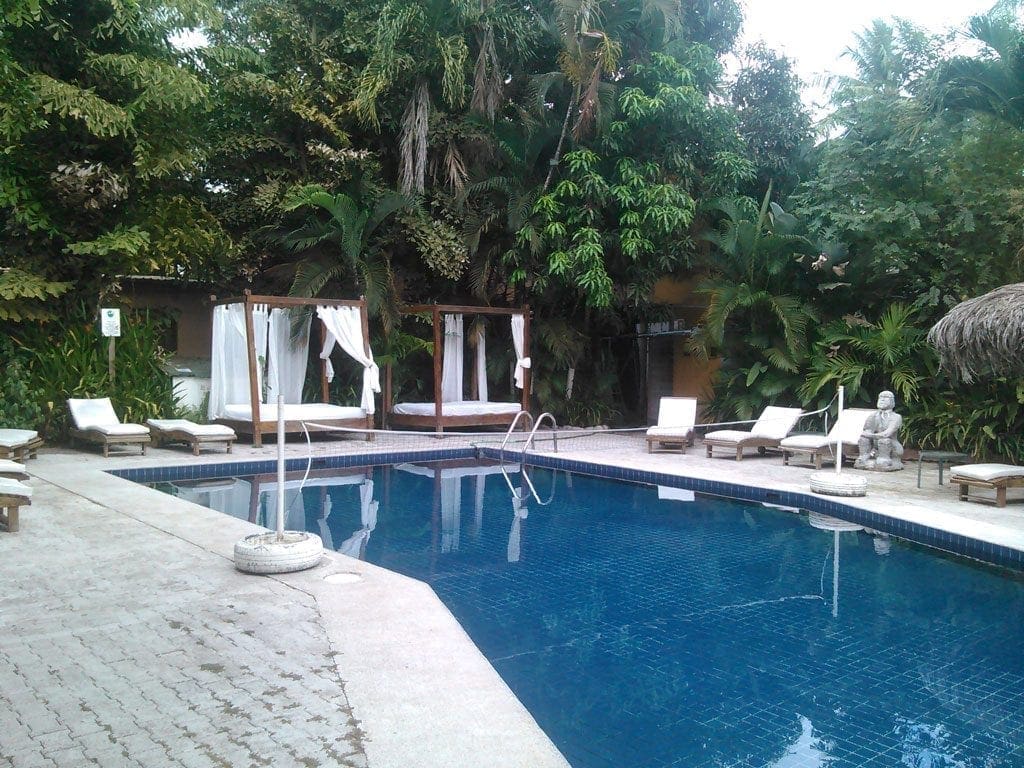 Within the Copacabana's grounds, pretty much anything goes. The hotel also attracts a number of single travellers, though according to Teskey, "the singles and couples tend to lead separate lives."
Life at the Copacabana is segregated into clothed and non-clothed areas, although people are free to go au naturel throughout. The social life usually revolves around the inner courtyard bar area beside the pool. This is the area favoured mainly, though not exclusively, by singles. Further back, behind a series of drapes is a smaller pool and sun lounge area where the nudists congregate.
I never felt intimidated by models looking like ancient Greek statues or body builders
"The nudists' draw [here is] to meet like-minded people," explains Teskey. From my visit, that certainly seemed to be the case. The area had a friendly, relaxed feel to it. While clothes are optional throughout the whole resort, here it would have felt odd to be dressed. The swingers tend to congregate in the nudist area too. Situated behind the second pool is the spa area with two massage tables and Jacuzzis.
The vast majority of the nudists were couples in their 40s and 50s with body types to match. I never felt intimidated by models looking like ancient Greek statues or body builders.
---
Essential facts:
Copacabana is adults only
Clothing is optional throughout
There are two areas in the courtyard, each with a different ambience
It feels like a place where it's easy to try something new
---
Choosing the right time to visit depends on the purpose of your visit. If you want to meet people in the resort itself, December to March is ideal, though it is best to call the hotel directly and ask about occupancy. The website lists special events that are held at peak times. In other months, you will find it much quieter. Most of your fellow guests will come from the US and Canada, although there are some Latinos and fewer Europeans, according to Teskey.
Many of the rooms are designed to add a bit of spice to your stay, though they vary widely. Some have been recently furnished, others seem to be showing their age a little. The second floor rooms facing the beach have a Jacuzzi on their terrace. Some rooms, such as the Passion Suite, are custom-designed. This features a bath for two – or more – and double showers beside the bed. A number of the beds in the recently renovated rooms sleep three comfortably.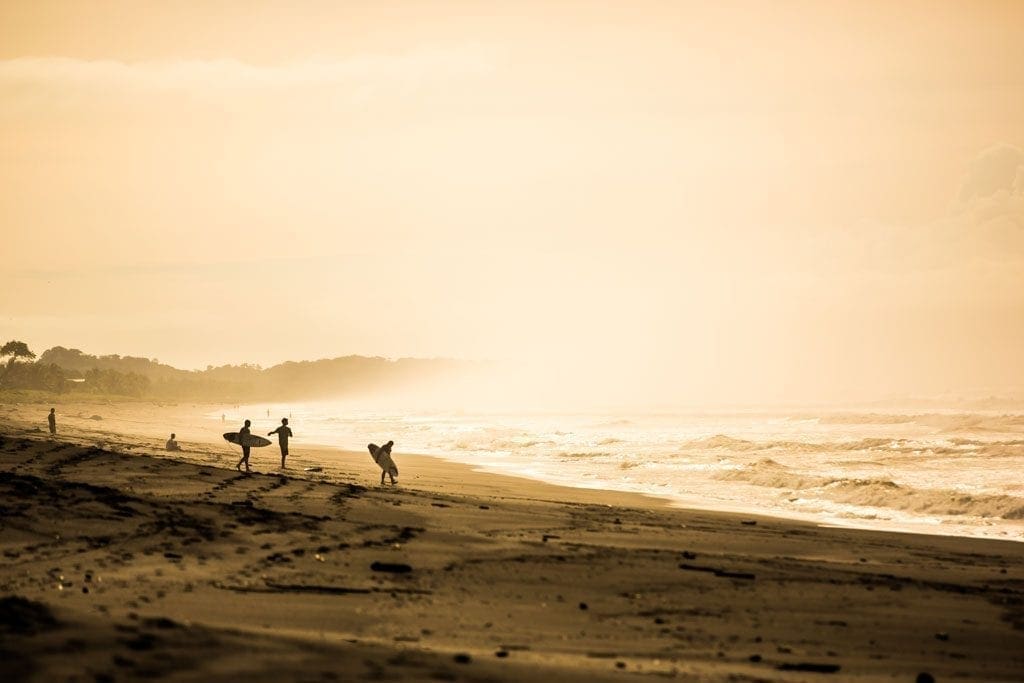 Outside the resort, surfing is a big attraction all along the beach. It's as if this beach has been designed for this sport. At one end there are gentle waves for beginners, elsewhere it suits intermediate surfers. If you want to have a go, this is the place to do it. If you're a beginner, be sure to bring your own board (as you may not find the perfect fitting board once you are down here), FinBin has a great guide for that.
Jaco has a wide range of good restaurants starting with Jerah, a recommended Thai-Indonesian just a few metres away from the Copacabana. In the centre are budget Tican (or Costa Rican) buffet-style outdoors eateries, Peruvian, Japanese, Italian, steak, seafood and many others. And an artisan beer bar has opened up in a walk-through mall area.
---
More into surfing than swinging? read Mike's tips on Surfing Begins at 40.
---
If you think the world is full of sin and debauchery this won't be the resort for you. Personally, I didn't see any sinners while I was here, just people who have left suburbia behind to avoid other's judgement. If that is what you are considering, then a place like this may be the fit for you.
Copacabana is part of a chain that has the same clothing optional, adult only policies. There is another in the highlands of Costa Rica, overlooking the capital, one in Negril, Jamaica, and a third in Mexico, in the Yucatan.
---
For more information on Copacabana hotel
Visit: http://copacabanahotel.com/ or email: [email protected]
Flights to Costa Rica
Iberia has direct flights from Madrid. US carriers link to San Jose direct from Atlanta, Chicago, Dallas, Houston, Miami, New York and Washington DC.
Mike East
Mike began his career in travel writing by going overseas during his holidays and writing his own guide. He then sent this manuscript off to a range of travel guide companies and got a range of rejection letters — all except one. Getting a contract to write for Roger Lascelles Publications on the Caribbean islands of Trinidad and Tobago and The Bahamas was how his career began. With this opportunity came other pieces for British magazines and The Sunday Telegraph.