Insider Travel Tip From Your Ambassador
Travel Begins at 40 Editor
Posted on 28th Feb 2018
What happens when you ask ambassadors around the world for an insider travel tip on the countries they represent, and while they're at it, counter some common cliches? That's exactly what online travel specialist, TravelBird did. 
The project began by contacting embassies in over 50 countries around the world, asking ambassadors to answer two simple yet revealing questions about their homeland. Their answers offer cultural insights and unique insider tips on how to experience their country like locals. The questions were as follows:
If a person is visiting your country for 48 hours, where should they go? What should they see? What should they eat?
Is there a common cliche about people in your country which you believe is mis-representative or untrue?
No island mentality
The results are both insightful and entertaining, from the Dutch ambassador trying to convince us that "we don't all smoke weed" to the Mexican ambassador's revelation that not all of his compatriots sleep under a cactus with a tequila bottle.
Here are our five favourites, from Croatia and The Netherlands to Costa Rica, Mexico and Canada:
Croatian Ambassador Tomislav Bošnjak, based in the Croatian Embassy in Cairo, Egypt
Insider Travel Tip
Two days in Croatia, notwithstanding the seasons, would probably be best spent by visiting first Dubrovnik, walking around the city walls, drinking malvasija wine and eating a traditional fish grill with silver beet and potatoes, and finishing off with a rožata. Then travel to Plitvice, walk around the waterfalls, drink šljivovica (plum brandy) and eat a meal of cured and smoked meat with sauerkraut and potatoes, before having lička pita for desert.
---
Read Mark Bibby Jackson's account of his travels along the Dalmatian Riviera.
---
Then travel to Zagreb, visit the Cathedral, the Gornji grad (Upper City) with St Mark's Church, the Jelačić Square and the City Market, have štrukli and Zagrebački schnitzel, wash it down with local beer or a local dry wine mixed (half – half) with Jamnica sparkling mineral water which is locally known as a gemišt.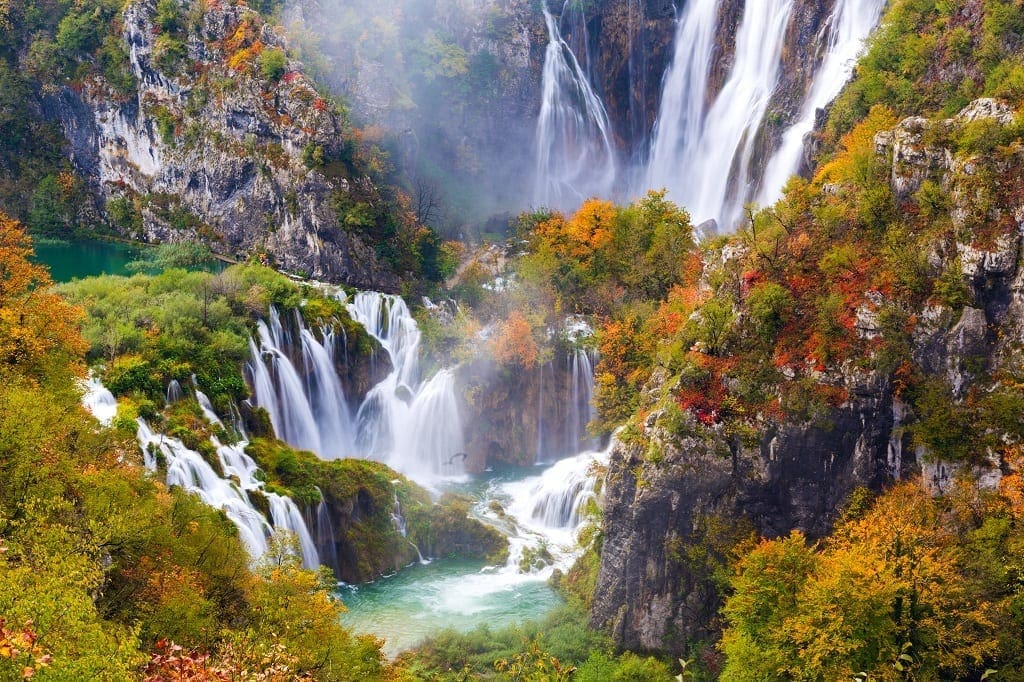 Common Cliche

Croats are sometimes described as being reserved and insular by those who do not know them. 18 million annual visitors to Croatia are finding for themselves a completely different story.
Dutch Ambassador, Matthijs van Bonzel, based in the Dutch Embassy in Madrid, Spain

Insider Travel Tip
If you're in the Netherlands for only 48 hours, I recommend that you spend some time in our capital, Amsterdam, and soak up the history and culture of this beautiful city. Rent a bike and cycle along the canals or take a boating trip. Pay a visit to the Rijksmuseum, Van Gogh Museum or Anne Frank House and visit a pleasant terrace café afterwards.
Don't worry, we don't all smoke weed!
If you manage to do that all in 24 hours, I recommend you spend the last 24h somewhere outside of Amsterdam. Take a short train trip to The Hague and Rotterdam, for example. Visit the Dutch Parliament and the Mauritshuis in The Hague or explore modern Rotterdam and visit the biggest port of Europe. The Netherlands offers something to everyone.
---
Join Mark Bibby Jackson countering cliches about Amsterdam.
---
What to eat Go Dutch and try poffertjes, a kroket or frikandel. If you'd rather eat something more elaborate, you could opt for a rijsttafel, the dishes served are actually Indonesian, but its origins were colonial. The Dutch introduced the rijsttafel during their presence in Indonesia, hence the Dutch name. Of course you should also take some stroopwafels back home.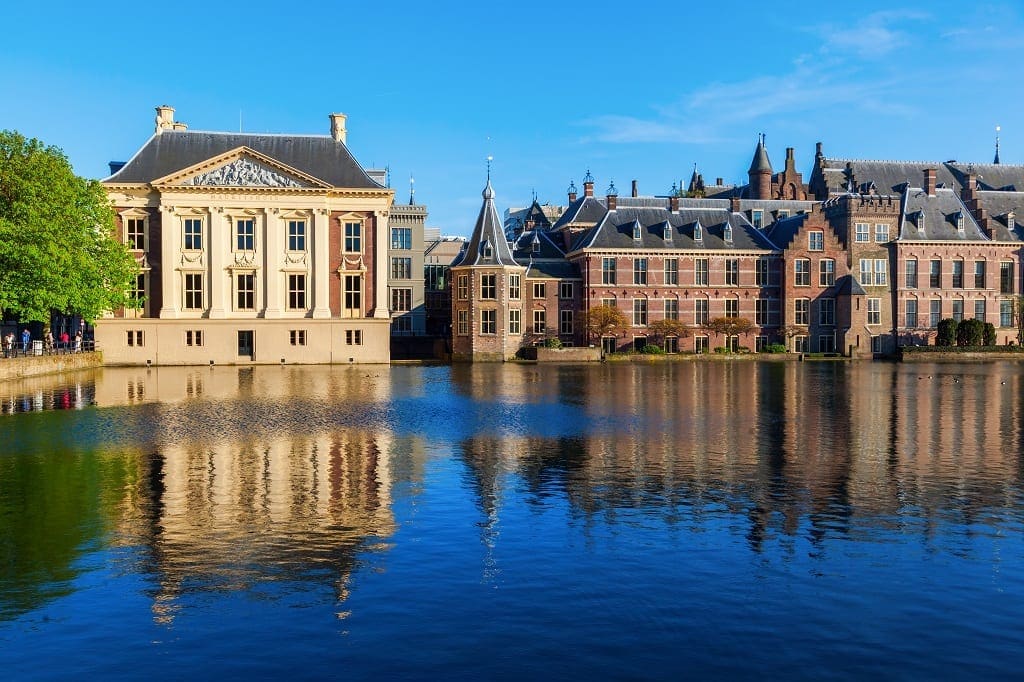 Common Cliche
Don't worry, we don't all smoke weed!
Costa Rican Ambassador, Román Macaya, based in the Costa Rican Embassy in Washington DC, USA
Insider Travel Tip
Experience Costa Rica's varied environment with rainforests, wildlife, and white beaches which offer something for every traveller. If you like beaches then stay on the Pacific Coast and go to Guanacaste and the Nicoya Peninsula's. Nature-seekers should stay in the Northern Plains or on the Caribbean and visit Puerto Viejo, before going to Monteverde Cloud forest and climb Arenal Volcano.
---
To experience Costa Rica in the raw, shed your inhibitions and join Mike East in Jaco.
---
Not just all play and no work
If they are interested in going to San José, the capital, they can visit the National Theater, the Cathedral, Barrio Amón (one of the oldest neighborhoods in the country), the National Park, the Jade and Gold Museums, and the National Zoo. The typical Costa Rican lunch consists of rice, beans, chicken or meat, mature bananas and fruits that are produced throughout the year.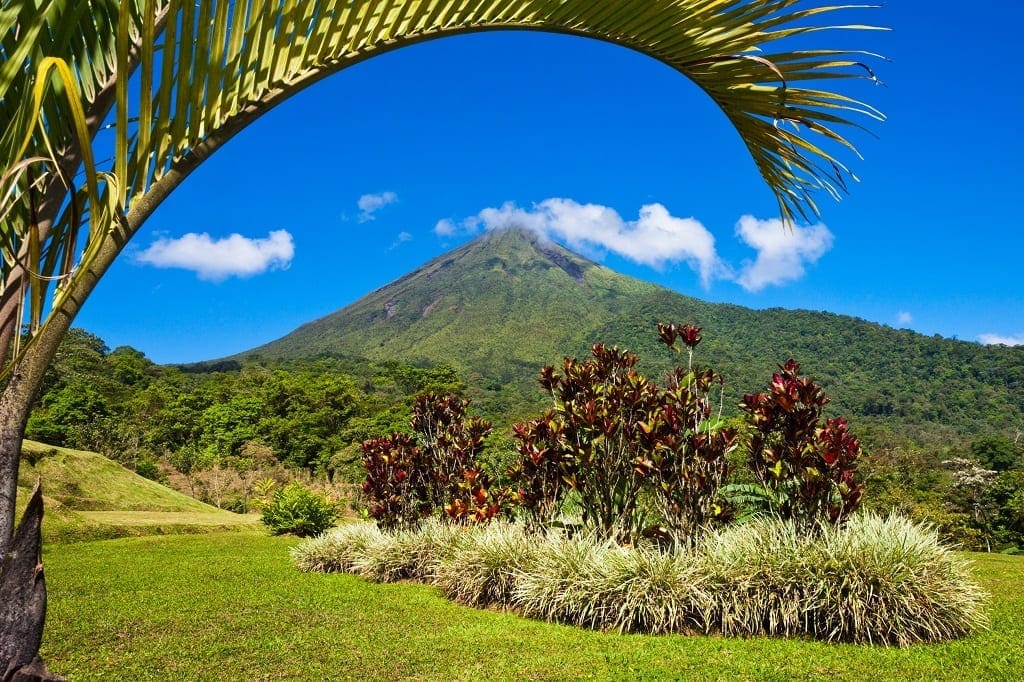 Common Cliche
Travellers come to enjoy Costa Rica's natural wonders during their vacations, and may leave believing that all Costa Ricans live a similar 'vacation lifestyle' year round. However, the work ethic of Costa Ricans is very strong, with many Costa Ricans working in high value services and high-tech manufacturing. Many people, even those who have visited Costa Rica, have the idea that Costa Rica's economy is primarily agricultural, when in fact our main exports are high value services and medical devices.
Mexican Ambassador Jorge-Castro Valle, based in the Mexican Embassy in Oslo, Norway
Insider Travel Tip
Definitely visit Mexico City, as it is the capital of the country, it offers many things so it is a nice city for a short stay. Travellers should visit the historic centre of the city as it's a must-see. They should also visit the Zócalo, the cathedral, the murals in the National Palace, as well as walk along Madero Street, Bellas Artes and the Alameda. To know a little bit more about the history of Mexico, it would be nice to visit the Museum of Anthropology and History. The pure architecture of the museum is worth the visit. And if people are interested in contemporary art, the Tamayo Museum offers, besides the work of Mexican artists, a very good selection of temporary exhibitions.
---
For the more adventurous traveller, join Mike East on his discovery of Campeche.
---
Travellers should also make a visit to Coyoacán, which is a colony that still keeps much of it past and whose center is a place of recreation for families. In addition, there is the house of Frida Kahlo, and the Anahuacalli Museum of Diego Rivera. If there is time, it's nice to visit the Teotihuacán pyramids.
Sleeping under a cactus with a tequila bottle: out of date
And for eating, I would recommend everything. From tacos de pastor, suadero or campechanos on the street, to the contemporary cuisine of fine Mexican dining. Travellers should not miss the opportunity to visit the markets, such as Mercado de San Juan or Mercado de Medellín.
In a country like Mexico, food plays a fundamental role. Much of the social interaction happens through food, so the best way to start to know the country is by the stomach.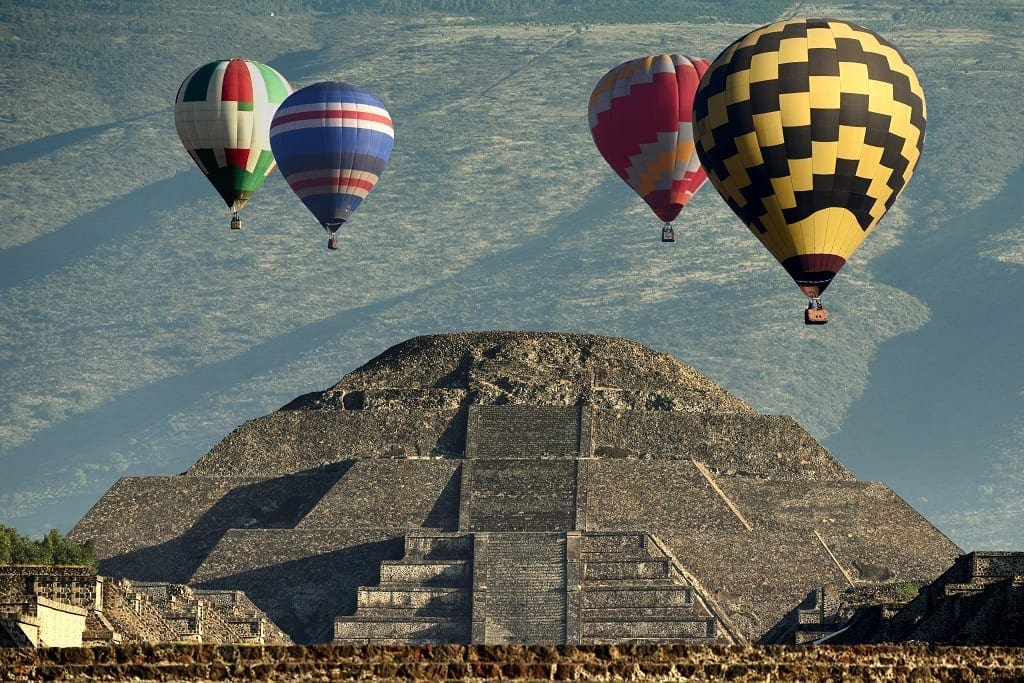 Common Cliche
There are some cliches about México and the Mexican citizens, but part of it is because of missing of information, or some cliches are about the old Mexico. One of the best examples of it could be the Mexican sleeping under a cactus with a tequila bottle.
Canadian Ambassador Susan Bincoletto, based in the Canadian Embassy, in Bern, Switzerland
Insider Travel Tip
Everyone knows that Canada is a large country, but often times visitors don't realise just how large it is. For comparison, the land mass of Switzerland would fit into Canada over 240 times. Therefore, my recommendation would be to focus on a region or one of Canada's big cities. As I was born in Montreal, Quebec, it is my top recommendation for an amazing 48 hours in Canada. Montreal is a truly bilingual city where you are likely to hear individuals switch back and forth from English to French within one conversation. Visitors can enjoy a mosaic of cultures set against the backdrop of one of Canada's oldest cities.
---
With Canada clinching Top Country spot in the Wanderlust Reader Travel Awards 2018 there's no excuse not to visit.
---
I recommend that visitors take in the charming cobblestone streets of the city's old district to see how the city first began to develop and check out the Notre-Dame Basilica with its incredible stained glass art. A walk to Mount Royal Park to take in the view and a couple of selfies is also a must. Once you have your history fix, treat yourself to some retail therapy by exploring the shops along Rue Sainte-Catherine, one of the longest shopping streets in Canada, where you will find cool shoes at Little Burgundy, Montreal-designed vegan leather goods at Matt & Nat, and great fashion at Simons. Come the evening, no visit to Montreal would be complete without a night out at a hockey game. Enjoy the passion of the fans of the Montreal Canadiens (or The Habs as they are more commonly known). The Habs have the honour of being the longest continuously operating professional ice hockey team in the world and some of the most loyal fans around.
It's all true, they're so friendly…
As for food, there is much fun to be had in Montreal. You cannot miss a smoked-meat sandwich at world-famous Schwartz's deli and make sure you take the time to find out why Montreal-style bagels are so beloved by grabbing a bag from St-Viateur to take home for enjoyment later. Finally, dive in to a classic French-Canadian treat like poutine, the traditional recipe is simply French fries covered with cheese curds and gravy, but there is a whole assortment of exciting ways to enjoy this comfort food.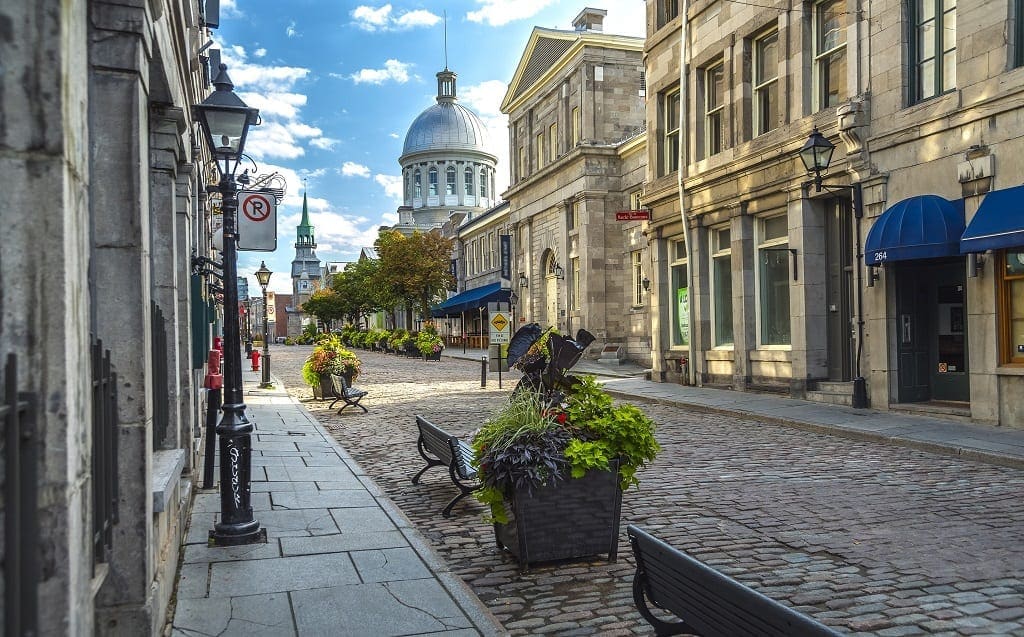 Common Cliche
Honestly, a lot of the cliches are quite accurate: Canadians are friendly, tolerant, and, sorry, but we do apologise a lot. A less accurate cliche is the idea that Canadians are a rural people. Of course as the world's second largest country, we have a huge amount of land and space for our population of 36 million. However, 81% of Canadians actually live in urban centres and these urban centres are overwhelmingly multicultural; in fact Toronto is recognised as the world's most multicultural city. As a result, we have vibrant and innovative creative industries, performers and artists and we are lucky to enjoy a remarkable array of culinary experiences. While we have become an urban people, Canadians enjoy our natural endowments during their free time and are thankful to those who cultivate and protect these areas.
---
For the complete list of insider travel tips, please visit TravelBird here https://travelbird.nl/travel-like-a-local/
Travel Begins at 40 Editor
Travel articles, news, special offers, festivals and events from the Travel Begins at 40 Editorial team and our global network of travel industry contributors.