Pamir Highway, a Road Less Travelled
Johan Smits
Posted on 19th Feb 2018
After travelling through the Wakhan Valley, Johan Smits reaches the famed Pamir Highway traversing Tajikistan's GBAO to reach what feels like the top of the world.
One of the two Kyrgyz herdsmen stops to point towards distant mountaintops rising out of infinity. "Ibex," he says in Russian. "Maybe Marco Polo sheep." Zooming in on my camera, I can vaguely make out the speck of dust that is the silhouette of a wild goat. I peer back into the distance and see nothing. "Because you look too much at screens," laughs the nomad who reminds me of the Six Million Dollar Man and his bionic eye.
That morning we drove east to Alichur, a scattering of low, whitewashed houses inhabited by less than 2,000 people, mostly ethnic Kyrgyz. From there Sharaf, our guide, led us deeper into Alichur Valley where we met the two Kyrgyz herdsmen who are also brothers. Minutes later we found ourselves bobbing on the backs of two impressive yaks.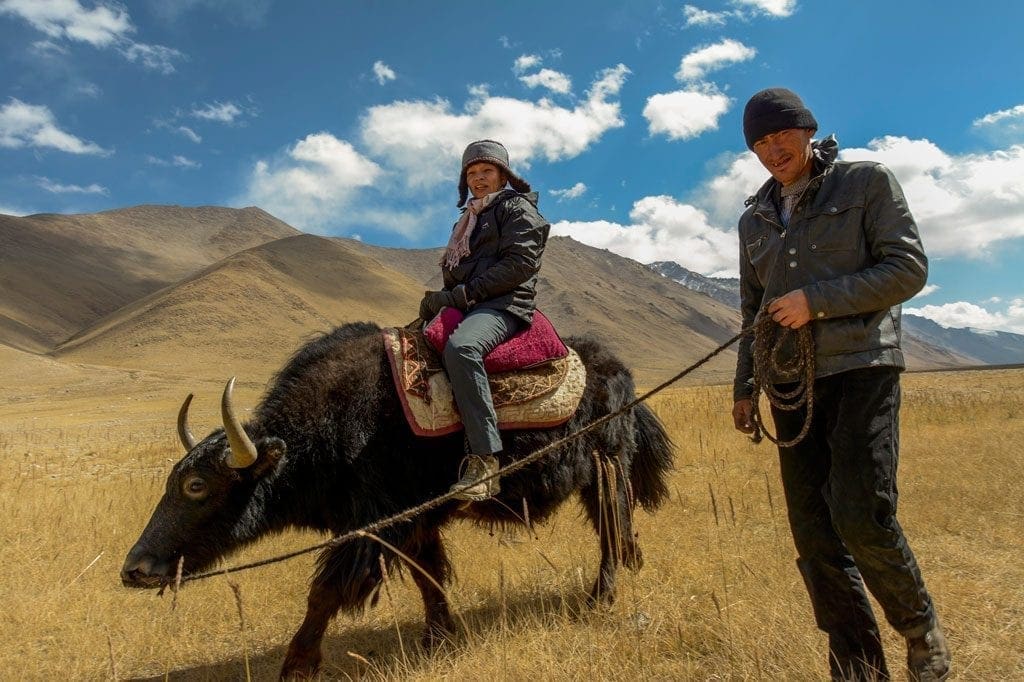 A sharp autumn wind is now tearing through the open, treeless grasslands. It's just me and my wife, the two herdsmen, the yaks – and a wild, out-of-this-world vastness. I relish the absolute quiet and the ragged beauty of the animals and the landscape. The trek is short – two hours – but I savour every minute of it.
The valley we're traversing is called a pamir – a high plateau surrounded by mountains. But the Pamirs is also a name of legendary proportions – to mountaineers, adventurers, spies, diplomats and historians alike. Alexander the Great, Marco Polo, the Silk Road and the Great Game. It's tempting to succumb to superlatives. Guide books and travel blogs abound with them nevertheless – and justifiably so. The longest mountain glacier in the world, peaks rising to over 7,000 metres, the crossroads of ancient civilisations stretching back millennia. They call it virgin territory for tourism and one of the most exciting destinations on earth. All, of course, from a foreign traveller's perspective – the Pamirs have been tamed by local nomads herding their livestock since time immemorial.
People don't live here; they survive
The secretive Soviet Union and an ensuing civil war ensured that until 2005 the Pamirs saw only a few hundred international travellers. For 2017, estimated numbers are up to 4,000, but if you consider the Pamirs are one and a half times the size of Switzerland, these numbers are miniscule. There's huge potential for eco, cultural and adventure tourism. Unequalled trekking and cycling through pristine landscapes filled with rivers, streams and lakes; a legendary hospitality in traditional homestays.
Cut yourself off from your smart phone's virtual life support and you'll soon discover a reality that no words or instagrams can capture. This may be easier than you think – the most impressive places don't have electricity or telephone connection. But instead of accumulating likes, you'll reap experiences and encounters that will remain imprinted on your soul for the rest of your life.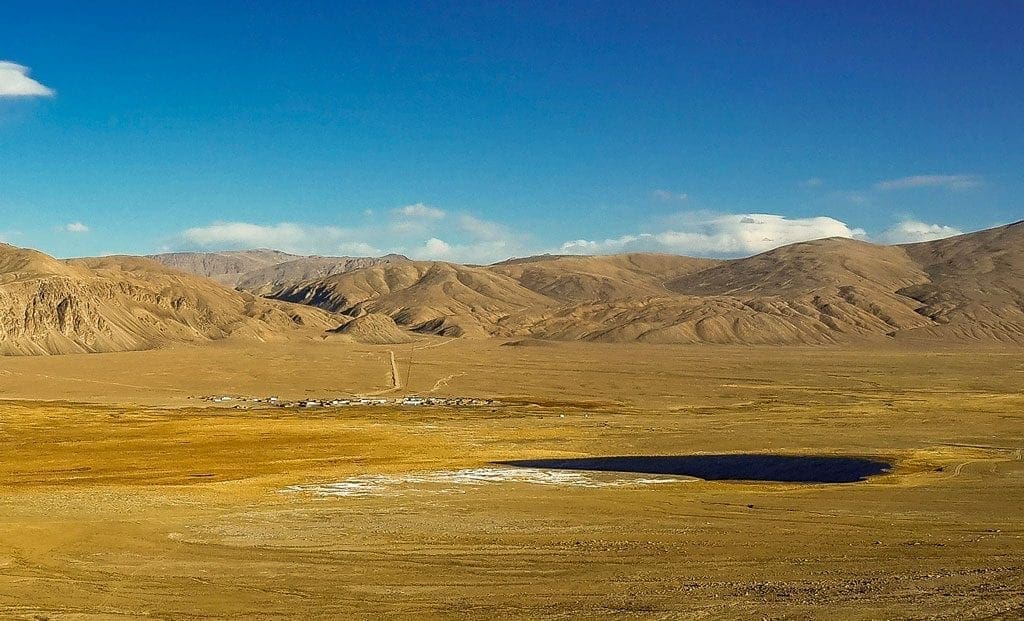 Bulunkul village is one such reality. Before our visit it was merely a dot on the map. At 3,600 metres, a few dozen dwellings house about 300 people. Desert lands, arid and empty, surround the settlement – as well as a wild, heart-wrenching beauty. A couple of kilometres away, two lakes – Bulunkul and Yashilkul – provide the villagers with water as well as wetlands for the domesticated yaks to graze. In summer temperatures rise to frying pan hot, in winter they drop to minus 60 C, making it the coldest inhabited place in Tajikistan. There are also a handful of yurts with grime-bedecked, story-loaded interiors. People don't live here; they survive.
We're spending the night at the homestay of Orzu, a young man in his late twenties, his wife Rudova and their little daughter Albina. The sun is setting and the mercury is plummeting. While I wander around the village I wonder what it must be like to grow up here. No running water. A couple of squat-toilet outhouses serve the entire community. A handful of solar panels generate electricity. A shipping container stands in the middle of a square as if dropped out of the sky. Orzu told me that in three to four months, they might get an antenna from T-cell, one of Tajikistan's telephone operators. At night, warmed by a wood-fired stove inside our cosy room, I glimpse through the window. The dark, dirt road is deserted bar a couple of big, roaming dogs protecting the livestock.
There's hardship, anxiety and decline, but also a human connection, resilience and resourcefulness
On our way to Bulunkul, we passed rows of disused telegraph poles and concrete shells of abandoned, isolated buildings – relics of former Soviet infrastructure that only reinforce the sense of abandonment that now reigns in these isolated parts. There's hardship, anxiety and decline, but also a human connection, resilience and resourcefulness. One doctor here has chosen to stay, and there's a small school. Bachtene, the mother of Orzu, is the head teacher. The next morning we accompany her to deliver some school supplies we brought with us from Dushanbe. The classes are immaculate and the children are eager – a testimony to Orzu's dedication.
Tourism is benefitting the village – during the short season most houses turn into homestays – but its future remains uncertain, as demonstrated in a short video by the United Nations University. The effects of climate change loom with the nearby lakes shrinking fast.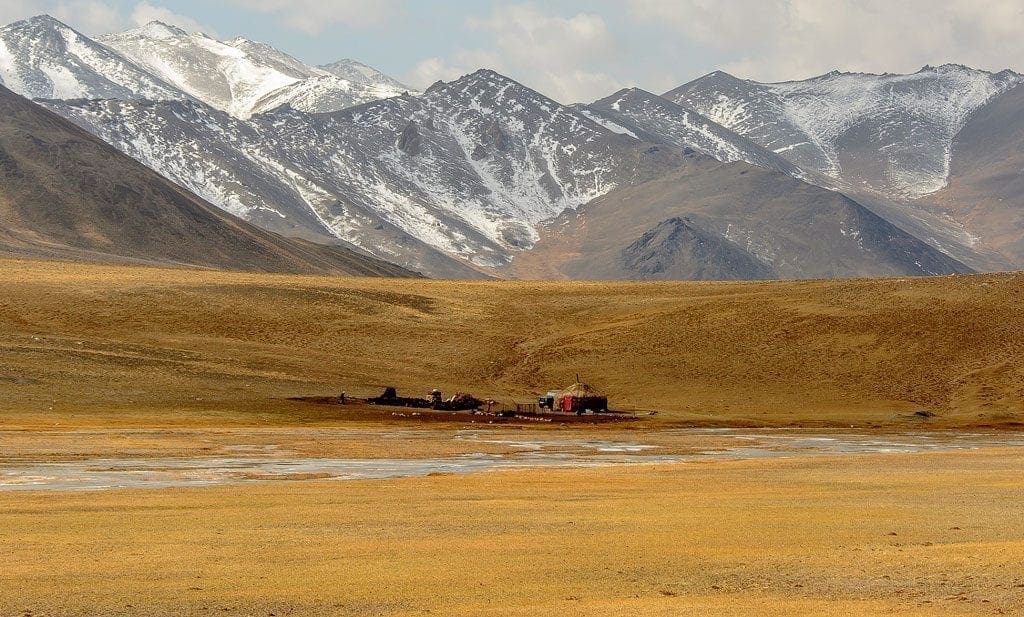 The previous few days, we had driven through the Wakhan valley along the Afghan border, before turning north to the Pamir Highway. After the nearby Karakoram, this is the planet's second-highest highway. Built by the Soviets in the early 1930s, it crosses 4,000+ metre mountain passes and runs through spectacular landscapes. Hardly maintained since the departure of the Russians, flash floods, earthquakes, landslides and rock falls have turned it into a legendary route for travellers. "Most of the narcotics that are smuggled through Tajikistan pass by here," says Sharaf, our guide. "Locals nickname it the Heroin Highway."
We encounter little traffic on our way; Chinese freight trucks, a few cars and several brave women and men on bicycles. You'll have to be fit, very well prepared and ready to forsake many a comfort, but cycling really seems to me like the most rewarding way to experience this extraordinary region and its kind inhabitants. Despite the comfort of our four-wheel-drive vehicle, I'm quietly envious of them.
The Pamirs east of Alichur are mostly inhabited by ethnic Kyrgyz, many of whom live a hardy nomadic life. We spot lone yurts along the road and into the highlands as we continue onto the Pamir Highway, until we reach Murghab with its majority Kyrgyz population. This is the easternmost and highest-altitude town of the former Soviet Union. Initially a Russian military outpost in 1935, it has now become something of a trade hub with nearby China. There's nothing much to do here. Old containers serve as shops and the tough, isolated life means the best option for dining out is eating in, at your homestay.
"I came here many years ago as a teacher," says Suhrob, our elderly and amiable host. Pamiri, not Kyrgyz, he speaks remarkably good English. "During the Soviet Union, life was better. Teachers and doctors were paid well, and they sent food and provided housing and education. Then things went very bad during the civil war. Now it's slowly getting better again – there are more tourists coming." It's a sentiment echoed by many we meet on our route.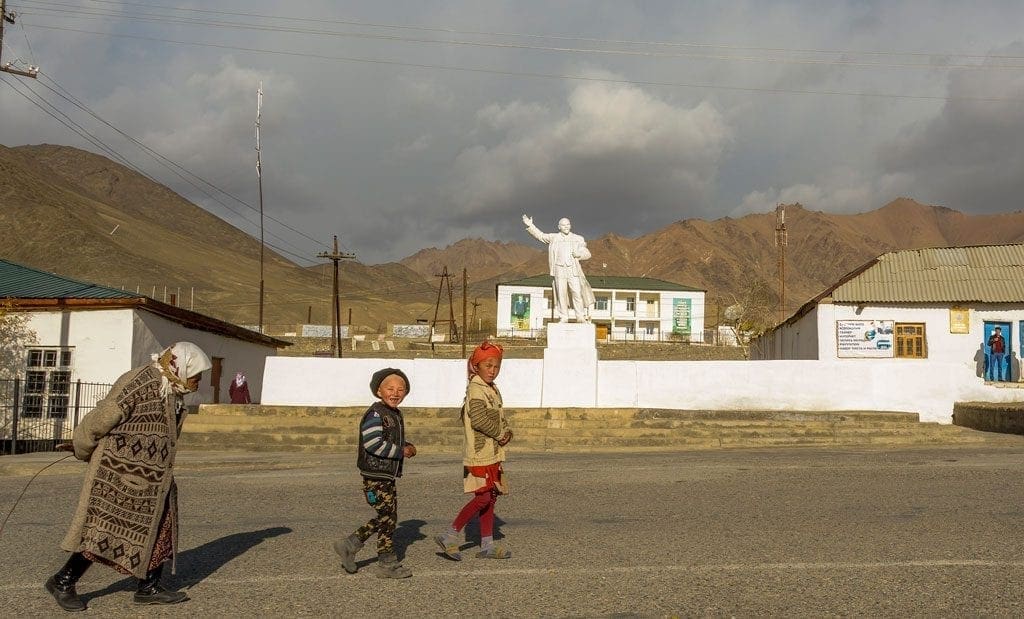 Suhrob smiles a lot and goes out of his way to make us feel at home, serving a hearty, warm meal and heating up the sauna-cum-shower inside a small, stone structure outdoors. He clearly hasn't forgotten his teacher days – he's a wealth of knowledge and loves to talk. When the next day we wander through town, I'm reminded of Suhrob's sentiments towards the past ­– a pristine statue of Lenin still stands tall, not tucked away but in a prominent spot on a main road.
Visitors use Murghab as a base for travels to isolated valleys and mountain lakes in the border region with China, or as a stop on their way to Osh in Kyrgyzstan where the Pamir Highway officially ends. But I would happily visit Murghab again for its own sake; its bleakness combined with the hospitality of its people and surrounding natural beauty make for an attractive contrast.
Jizev has got all the key ingredients for a Shangri-La, yet life here is tough.
On our long stretch back westwards from Murghab to Khorog, the Pamirs' administrative capital, we make a small detour to visit the UNESCO-protected Shakthy caves, which have wall paintings dating back to the Mesolithic period. It takes half an hour of off-roading before we find the unmarked caves. The steep climb rewards us not only with 14,000-year-old murals of a bear, bulls, a wild boar and ostriches, but also a stunning view over the completely desolated plain below. At 4,200 metres, Shakthy is the highest known location of pre-historic cave paintings. A guide is essential, but the difficulty in finding the caves is also a blessing – the unguarded pictograms are pristine.
A lunch-stop at the Jelondy hot springs and its Spartan canteen filled with hungry road workers, means we arrive in Khorog in high spirits. Compared to Murghab and Bulunkul, this is an advanced civilisation, with a real coffee shop, some restaurants, a well-stocked bazaar, a pleasant green park with an excellent information centre run by The Pamirs Eco-Cultural Tourism Association (PECTA), and second-highest botanical gardens in the world bathing in dazzling autumnal colours. Our cosy homestay with Lalmo and her irresistible cat Loco has hot running water and a western indoors toilet, while Lalmo's plov, the national rice dish, is by far the best I've eaten in Tajikistan. It seems like this is the end of our adventure.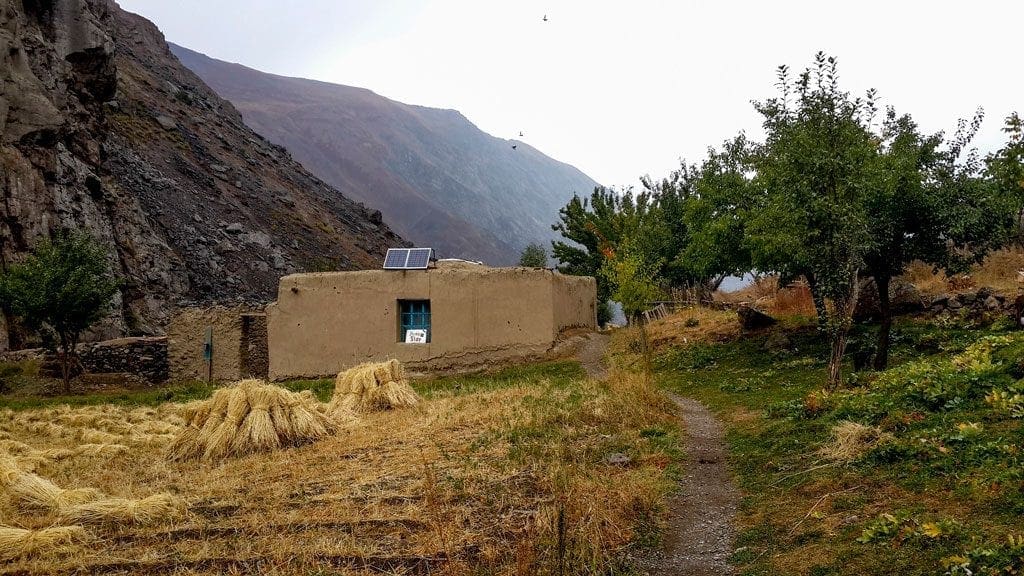 But that would be without taking Sharaf into account. On our way back towards Dushanbe, we turn into the 158-km-long Bartang valley – one of the most picturesque in the Pamirs – and drive upstream until we stop at a suspension bridge. While Sharaf and our driver Obachom set up the tents on the riverbank, my wife and I begin the four-hour ascent to Jizev, a tiny mountain village accessible only by foot. "You can't miss it, it's just up, up, up," says Sharaf.
Jizev is both idyllic and tragic. There are only 14 families and the rest of the school supplies that we tugged along arrive too late – there are no more small children in this tiny community. They have grown and now go to boarding school in town while, apparently, few return when they reach adulthood. Electricity comes from solar panels and wood is burnt for heating. Sheaves of hay stacked on the fields, clear waters in a tranquil lake reflecting the surrounding mountains, birdsong and clean air – Jizev has got all the key ingredients for a Shangri-La, yet life here is tough. But Gulsha, the man who welcomes us with tea, sweets and fresh, tandoor-baked bread, is optimistic. "Tourists are coming," he says and points to a door he's been carrying up the mountain. It's to improve his homestay.
That night inside our tent, listening to the sound of the river next to us, I think of Gulsha in his shrinking village four hours above us, about the families in Bulunkul, the Kyrgyz nomad brothers and the friendly teacher in Murghab. It's true, the wildness and beauty of the Pamirs are unequalled, and its mountains and valleys are humbling. But it wouldn't be the same without its people.
---
How to get to the Pamir Highway:
From Dushanbe it's a long day-trip to Khorog, the administrative capital of GBAO (Gorno-Badakhshan Autonomous Region) by car, so it's best to split the journey into two days. There are also weekly flights from Dushanbe to Khorog in small aircrafts or by helicopter ­– said to be one of the most breathtaking flights in the world. However, since this is a difficult flight highly dependent on weather conditions, planes are often cancelled at the last minute. From Khorog, the Pamir Highway continues eastward all the way to Osh in Kyrgyzstan. Local travel companies can offer you journeys tailored to your needs.
Our knowledgeable and English-speaking guide Sharaf can be reached at [email protected] or +99 293 111 2533. He also has a website: www.pamirtrips.com. The Pamirs Eco-Cultural Tourism Association (PECTA) is also recommended: http://www.visitpamirs.com/. Both can organise bespoke trips.
---
Pamir Highway Photo Gallery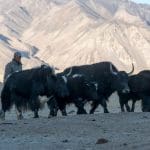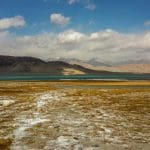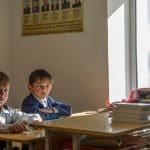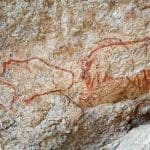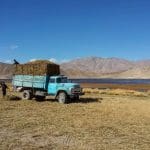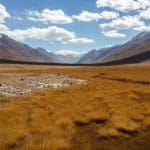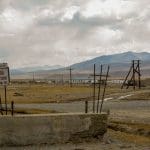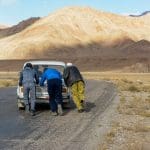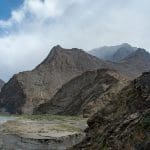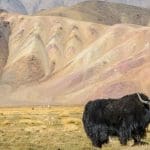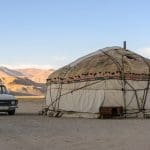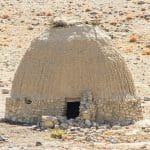 Johan Smits
Freelance writer, translator, web content developer, author of the novel Phnom Penh Express and Tommy, a short story. Loves trying out local brews, avoids noise. Chronically indecisive about where to lay down his hat. Shortlisted AITO Travel Writer of the Year 2018.