Postcard Cambodia: Royal Sands Koh Rong
Marissa Carruthers
Posted on 23rd Mar 2018
Marissa Carruthers travels to the islands off Cambodia's southerly coast to sample luxury tourism at the Royal Sands Koh Rong and just about manages to drag herself back to normalcy.
---
I sink my feet deep into the powder white sands and let the soft grains rush between my toes. As I look out across the Gulf of Thailand's crystal clear turquoise waters, I let a wave of calm wash over me. This is the stuff that postcards are made of.
A lone set of footprints mark the pristine beach and there isn't a single soul scarring my uninterrupted views of the 7.5km stretch of stunning shoreline that makes up Long Beach on the island's west coast.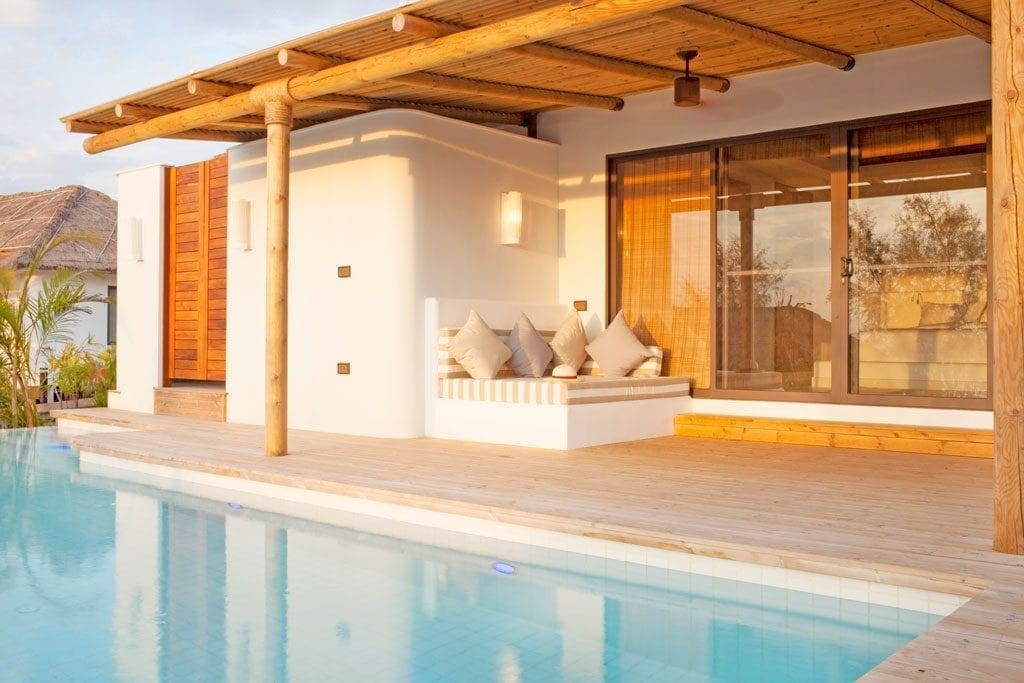 Up until now, Koh Rong has mainly been reserved for the budget crowd, with most heading straight for Koh Toch, where the public ferry stops off. Here, the increasing number of guesthouses, bars and eateries that pack the stretch of sand have built up Koh Rong's reputation as a party island.
However, the majority of the 30sqm island's 27 miles of beaches remains undeveloped boasting the kind of deserted beaches you conjure up when contemplating destinations such as the Maldives or Caribbean.
Now a new player has entered the island's accommodation market in the form of Royal Sands Koh Rong, the first five-star spot.
"We have created a luxury resort and new standards for the island," says resort founder and major shareholder Luzi Matzig, who stumbled across the beach a few years ago during an exploration of the islands with a friend. "The beach was simply stunning; one of the best I've come across in Asia." he recalls. "I knew what I had to do."
Giving guests the chance to experience tropical island paradise in style was the ultimate aim, and plans were quickly drawn up to create a sumptuous resort nestled on a 550-metre stretch of Long Beach.
What stands today is the embodiment of this vision. Having opened its doors in December, Royal Sands is home to 67 freestanding villas that seamlessly blend into their natural surroundings. Each affording stunning views of the beach, ocean and sunset, they are spacious, with high ceilings, airy rooms and floor-to-ceiling windows allowing the light to flood in.
Each of the stylish but simple villas are kitted out with super king size beds, large sofas, plasma screen TVs and plenty of wardrobe space. The bathroom is a jaw-dropping affair and is as seemingly spacious as the living area. An outdoor rain shower is a bonus.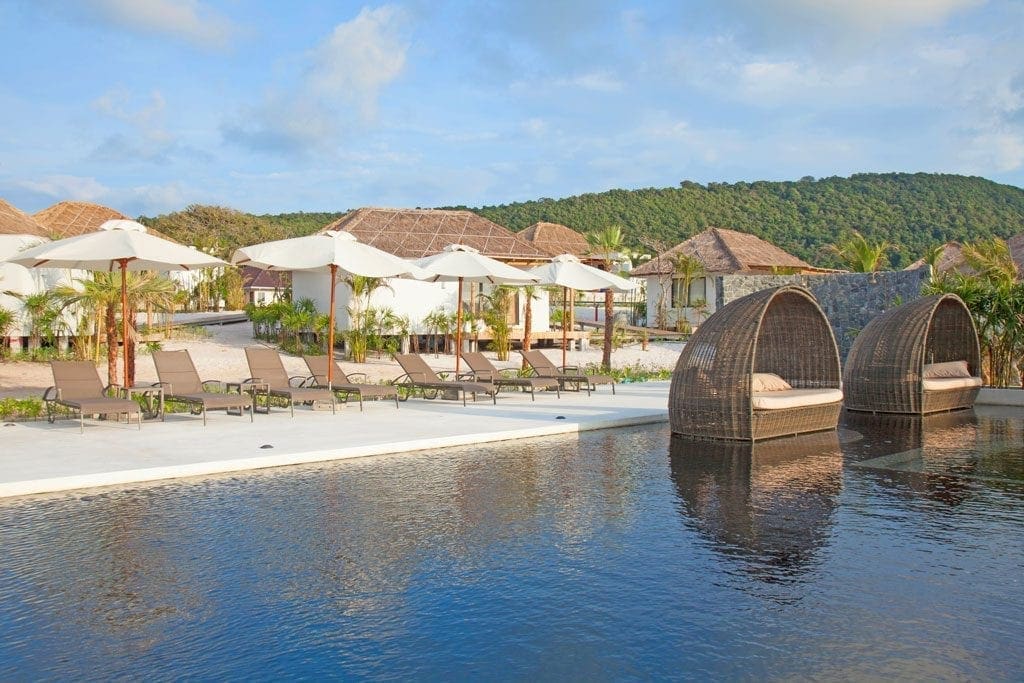 In keeping with the sophisticated relaxed vibe the resort oozes, an outdoor sala with seating sits to the front of the villas some of which feature a private plunge pool – perfect for lapping up the serene setting. Two- and three-bedroom options are also available.
The beach – which Matzig says is swept twice a day by a sand-cleaning tractor imported from Australia to keep it pristine and the sand flies at bay – is not the only selling point. A large infinity pool complete with private bamboo cocoons and Jacuzzis overlooks the ocean, making a super spot to kick back and enjoy a drink or snack from The Chill – a casual eatery that serves food throughout the day and night.
The Ocean Restaurant serves buffet breakfast and evening meals from its romantic open-air deck.
Wellness hasn't been left off the menu, with SensesSpa serving up a delightful range of treatments, massages and therapies. While a dedicated yoga sala offers private classes, and a gym caters to the fitness fanatics.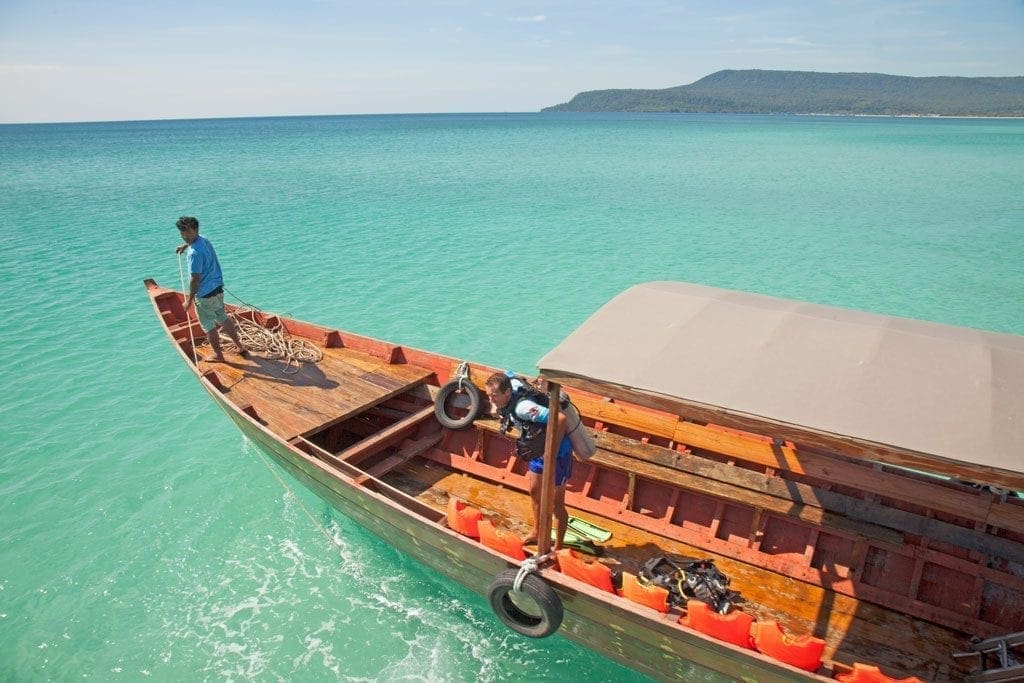 If lazing on the beach or by the pool gets boring, guests can sign up to a range of activities. These include island hopping, snorkelling, diving, kayaking through mangroves and jungle, fishing, stand-up paddle boarding, mountain biking and trekking.
Whether I stand up to paddle in the warm waters, sense the sand crunching like snow beneath my feet, or watch the sun slip from the sky, it seems hard to imagine I could ever tire of Royal Sands Koh Rong or its majestic views.
---
For more information about the Royal Sands Koh Rong, visit the website. 
Marissa Carruthers
Marissa inherited her love of travel from her parents, who would entertain her as a child with exotic tales of their adventures across the globe. Her first solo leap into foreign lands was an Inter-railing trip across Europe and North Africa during her first summer at university and, despite two muggings, several dices with death and a terrifying encounter with the monkey mafia, she was hooked.