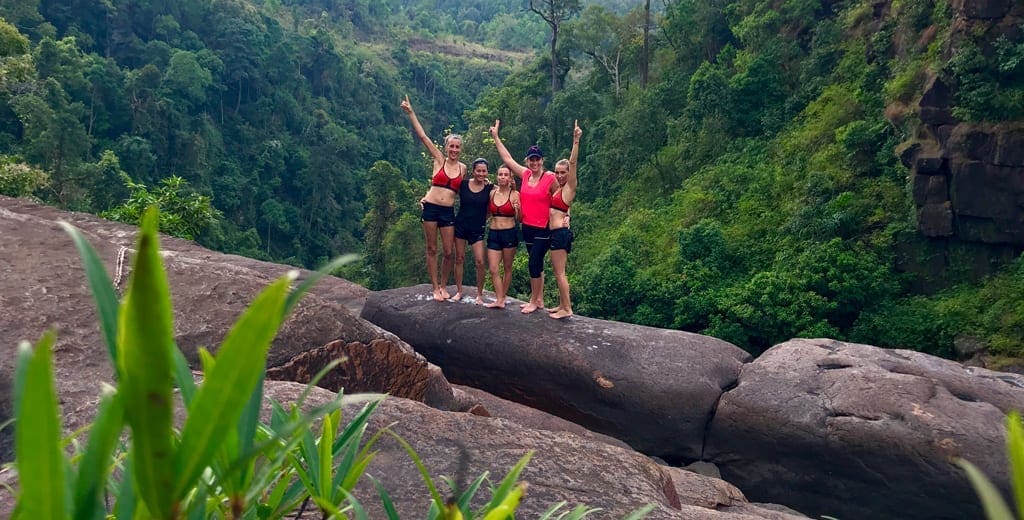 Raid Amazones: Angkor Temple Challenge
Marissa Carruthers
Posted on 26th Mar 2018
The ancient temples of Angkor Wat provided the backdrop for Raid Amazones, a gruelling six-day sporting challenge that saw 175 women from across the globe gather in Cambodia's Siem Reap. Words by Marissa Carruthers, photography by Juveris Tenisons.
Canoeing through the Tonle Sap lake, mountain biking past remote historic temples, orienteering through Ta Prohm and trail-blazing along tracks that slice through almost-forgotten areas of Angkor Archaeological Park was all less than a week's work for more than 175 women who descended on Siem Reap.
Historic Temple Town and the surrounding province was thrust under the international spotlight in March when it hosted the annual Raid Amazones, a French sporting event that aims to highlight female empowerment, while raising stacks of cash for good causes.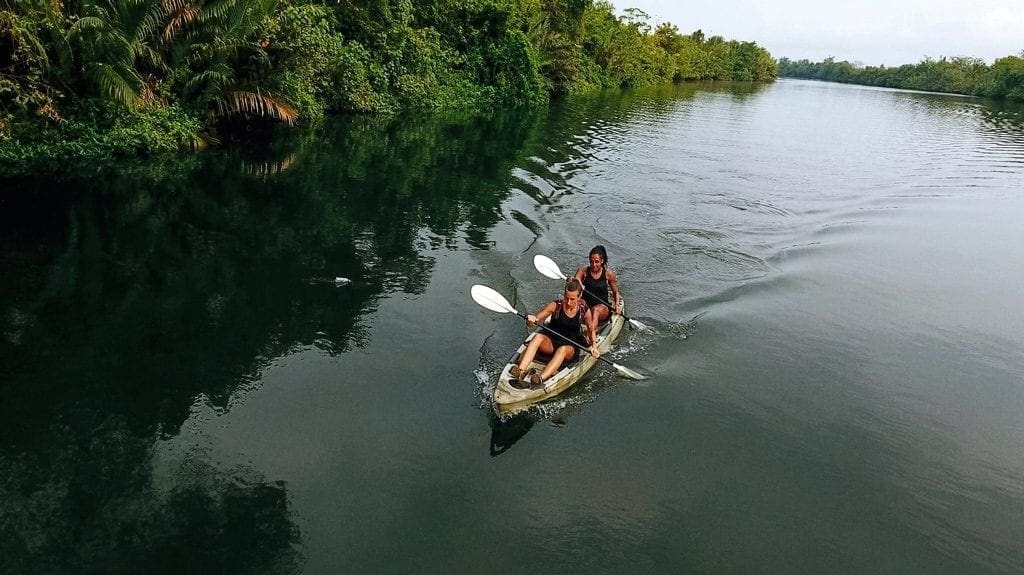 Taking in running, mountain biking, canoeing, archery and orienteering, the ultimate aim of the game is for each team to start and finish together, backing each other up along the way, the 17th Raid Amazones outing has been hailed an all-round hit.
"I wanted to challenge myself physically," says Phnom Penh expat Grace Smith, who was in one of two teams from Cambodia. "I said I wanted to do a triathlon in 2018 and a few days later heard about this. It was similar to a triathlon, and involved team work and canoeing, which I love. The teamwork side really appealed to me as you have to support each other; it's not about the medal or winning, it's more about helping each other."
The next six days saw Siem Reap's stunning countryside and remote temples provide the perfect setting for the women, who ranged from 26 to 56 in age
In October, the women got together, with Grace teaming up with pals Isabelle and Lidwina to form team Deva 1, and Marina, Mélanie and Clémence making up Deva 2. They started training in early November, and on March 5, set off to Siem Reap for the challenge.
The next six days saw Siem Reap's stunning countryside and remote temples provide the perfect setting for the women, who ranged from 26 to 56 in age.
Rising at 3.30am, the first day took in an 18km run through Angkor Wat and the surrounding park, giving the runners access to remote temples, well off the tourist trail. The afternoon was spent relaxing before the teams visited a rice farm that doubles up as a social enterprise.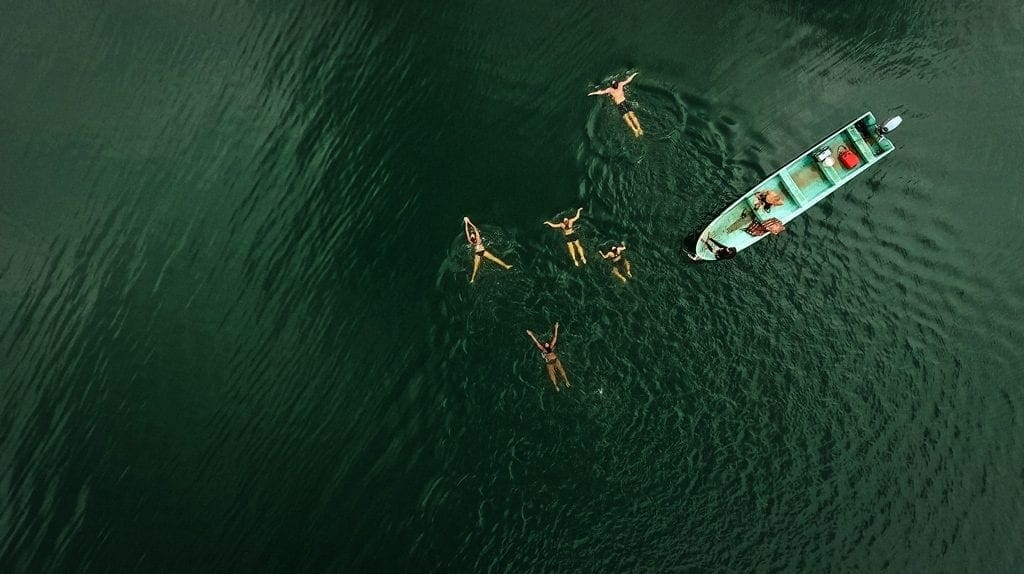 The second day saw the women jump onto mountain bikes for an early morning, 50km off-road ride through tough terrain that took in sandy tracks, rocky paths and mud, thanks to heavy overnight rain.
"We knew we had to cross a stream and cycle through a lot of water, but it had been raining overnight and it was not a stream," Grace says, recalling all the women competing to get through the water. "There was a lot of competition, and a lot of fun." The afternoon was spent on the archery field.
The next morning was spent canoeing 17km from Kampong Khleang floating village, with the last 2km spent battling choppy waters on the open lake. "That was hard but such a buzz," says Grace, adding her team finished third. "The canoeing gave me a real rush."
---
If all this sounds too exhausting for you, why not read: Things to Do in Angkor Avoiding Siem Reap
---
After an afternoon of recuperation, the next day saw the girls land at Ta Prohm temple at 6.30am, ahead of all the tourist crowds, to start the day with breakfast – cockroaches, spiders and crickets. This was followed by a treasure hunt that put the women's orienteering and map reading skills to the test.
"This was such an incredible experience," says Grace. "Being given the opportunity to spend time at Ta Prohm without the crowds was incredible. We were surrounded by all this history and soaking it all up was really something special."
In the afternoon, they visited CDO (Children's Development Organisation), one of the organisations the Devas are raising funds for. The family-run centre on the outskirts of Siem Reap offers a roof, food, basic healthcare and education to street children and orphans.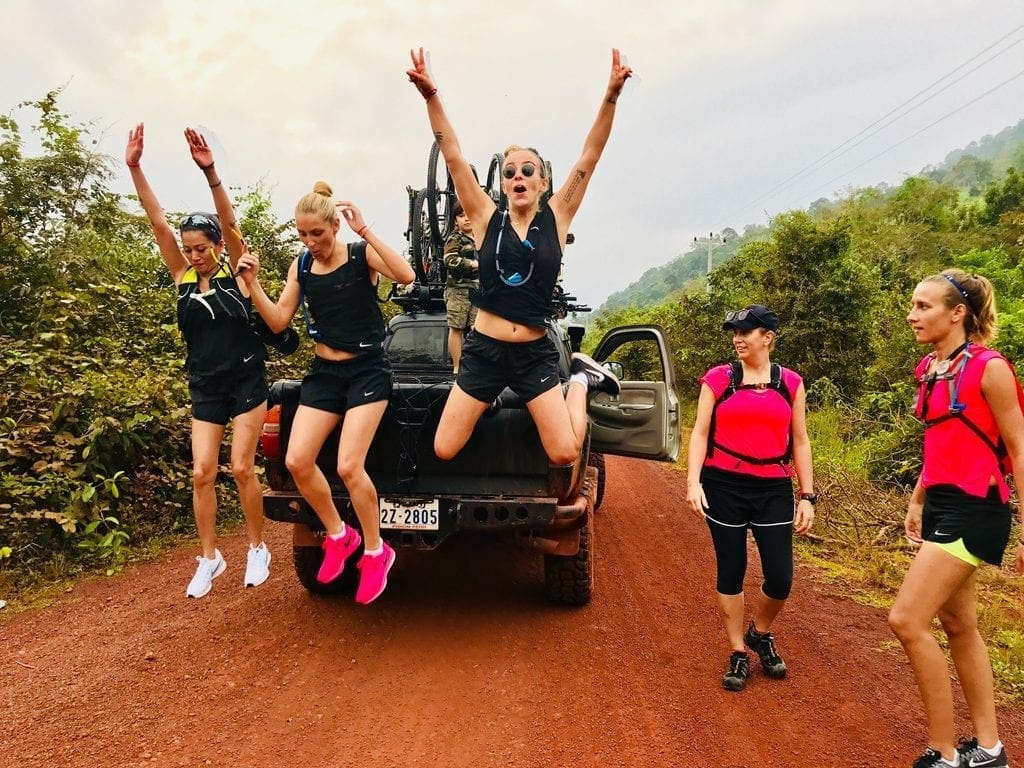 The fifth day took in a 50km bike ride, 3km run and an afternoon of archery. A 13km run completed the sporting challenge on the sixth and final day.
The other element of the event is the fundraising side, with both Deva teams already raising more than $7,000 for their chosen charities – CDO, Shanty Town Spirit, which works with new mums living in the slum at Phnom Penh's Boeung Trabek community, and Kampuchea Balopp, which uses rugby to break down barriers among disadvantaged and disabled children.
"It was so much fun," says Grace, who has now signed up to take part in the 2019 Marathon des Sables, a six-day 251km ultramarathon through the Sahara Desert. "It was an incredible challenge and great to see so many women from a range of backgrounds and ages take part and work together."
---
For more information or to donate to the Devas causes, visit: www.gofundme.com/devasfundraiser.
Marissa Carruthers
Marissa inherited her love of travel from her parents, who would entertain her as a child with exotic tales of their adventures across the globe. Her first solo leap into foreign lands was an Inter-railing trip across Europe and North Africa during her first summer at university and, despite two muggings, several dices with death and a terrifying encounter with the monkey mafia, she was hooked.