Belgian Beer from the Man Who Knows
Mark Bibby Jackson
Posted on 3rd Apr 2018
Patrick Monnissen, Brewery Manager at the Brouwerij Bourgogne des Flandres reveals the secrets behind what makes Belgian beer so good, from how it's brewed to how it should be served, and what constitutes a Trappist beer. 
How did you get into Belgian beer?
I started my career in 1995, at the Brewery Palm with its famous Spéciale Belge Ale. For 11 years I worked in their sales department. I switched to John Martin in 2006, John Martin is known for his large portfolio of craft beers … and with great marketing. Since 1996, the group owns a Belgian beer brand called Bourgogne des Flandres, a beer with a great history, an authentic Flemish Red brewed for many decades in the centre of Bruges. In 2016, we started brewing this beer again in the heart of the city of Bruges – 80m from the belfry – and we opened up our doors to show people how we brew this famous mixed fermentation ale. I manage this brewery from the beginning and it's so much fun to see the daily magic happening between our brewery, our staff, our visitors and our beers.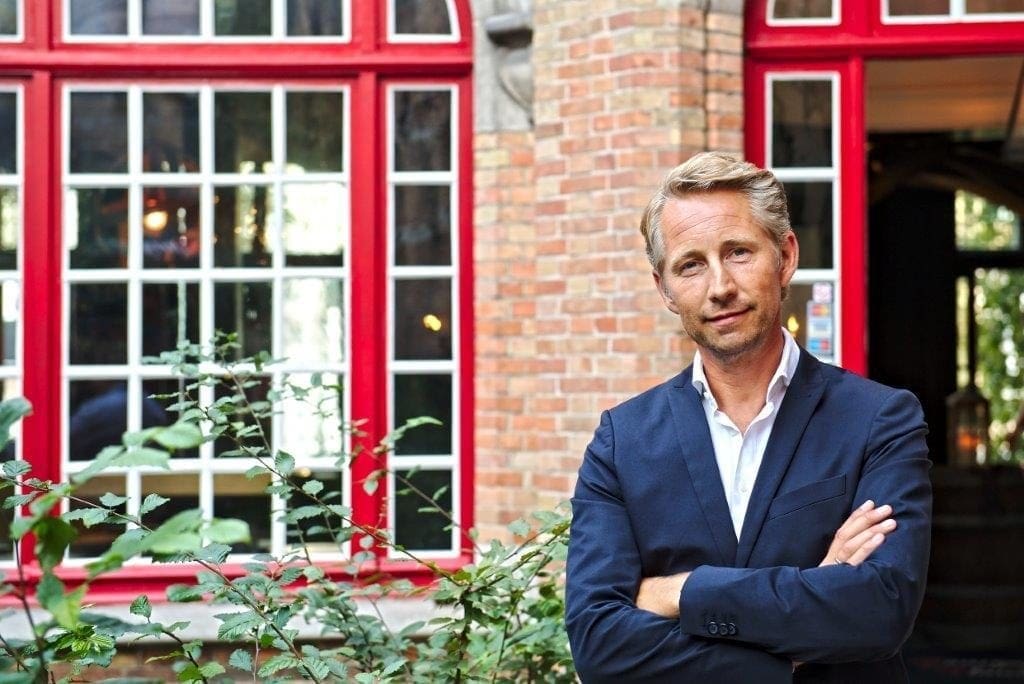 How many breweries are there in Belgium?
According to the beer consumers' organisation Zythos as of the 2nd of May 2017 there were 239 active breweries in Belgium. In the last couple of months an estimated 15 new breweries started producing beer, so that makes around 254 active breweries at this point.
What makes them stand out from other European beers?
Without strict rules and thanks to a very long tradition – Belgian beer has been listed on the UNESCO cultural heritage list since 2017 – combined with innovation and experimenting throughout hundreds of years, today there are thousands of different types of Belgian beer, all unique in their own way. One of the biggest influences was the prohibition or Law Vandevelde in Belgium as early as 1919. This law stated that from that time onward it was prohibited to serve liquor in public places. This caused breweries to sell more strong beers, which boomed the production of specialty beers.
---
To discover what Mark Bibby Jackson felt about Belgian beer, read: From Saints to Sinners, the Bars of Brussels.
---
Are there strict quality rules, like the 'Reinheitsgebot' in Germany?
The wort, which is the sugar rich solution to be fermented in beer, has to contain at least 60% malted barley or wheat. This means a Belgian brewery can, if wanted, use other sugar sources – oats, sorghum, rice, corn, etc. – and add herbs or spices to enrich the beer's flavour. There are more strict rules protecting certain labels such as 'Trappist beer', 'abbey beer' or 'guaranteed traditional specialty'.
What about the Trappist beers – how many are there that are allowed to use the label and how are they different from regular beers?
Trappist beers are an example of a protected label. To be able to use this label, following rules have to be followed:
The beer must be brewed within the walls of a Trappist monastery (order of Cistercians of the Strict Observance) and be brewed by or have the brewing be supervised by the Monks;
The brewery must be of secondary importance and be subject to business practices commensurate with that of a monastic life;
The brewery is not intended to be a profit-making venture. The income covers the living expenses of the monks and the maintenance of the buildings and grounds. Whatever remains is donated to charity for social work and to help people in need.
There are 11 official trappist breweries, of which six are in Belgium – Achel, Chimay, Orval, Rochefort, Westmalle and West Vleteren.
How long does the brewing process take?
The production of a certain beer depends on the size and features of the brewing equipment, beer style and fermentation style. As an example, I take a traditional brewing process done in Bourgogne des Flandres for a Belgian style strong ale. Brewing wort prior to fermentation: eight hours (which includes mashing in, filtration, boiling, cooling); fermentation of this wort: eight days; lagering and maturation: six to eight weeks. Commercial lagers can be produced and bottled within three weeks. Spontaneous fermented beers such as Lambic take up to three years before blending and bottling.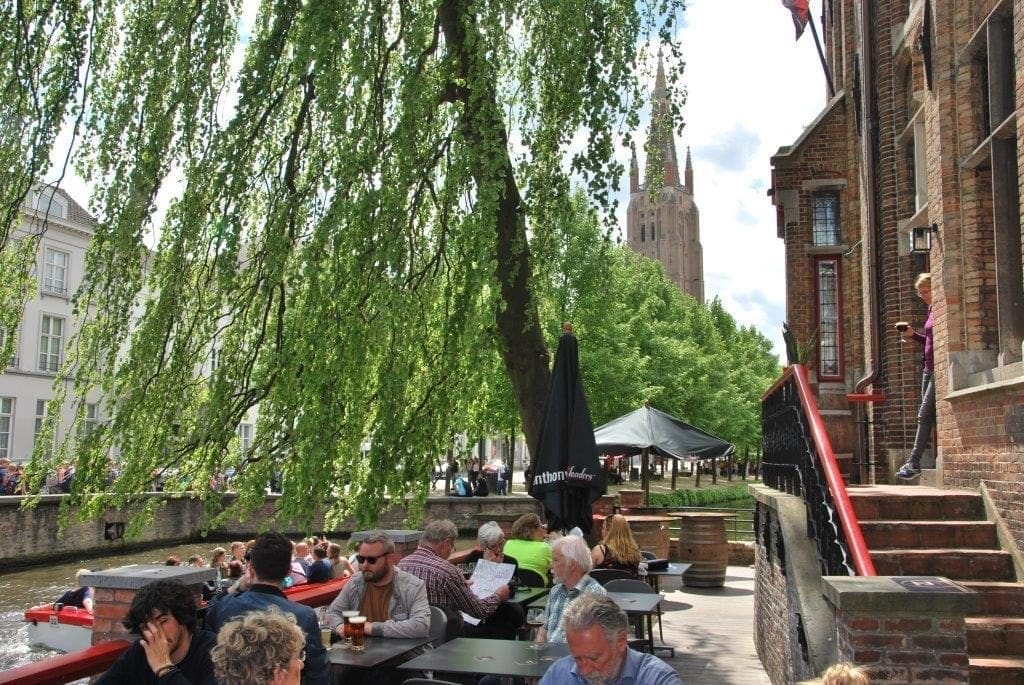 Years ago, the USA overtook Belgium in the number of different beers it brews. What do you think of the quality of beers produced by those microbreweries?
New insights and experiments are always interesting. Trends and taste of consumers changes regularly and brewers have to sometimes adapt to this. This means experimenting is not only happening in the USA, but in traditional beer countries such as Belgium, where new innovative beers pop up regularly too. It's very important not to forget traditional Belgian beer styles, and to keep these untouched. An example is Belgian Lambic beers, still brewed according to century old recipes, this keeps intriguing beer lovers around the world.
The giant Interbrew has been buying up beer breweries all over the world, including many in Belgium. Is the art of craft brewing being lost to corporate giants?
There will always be small craft breweries surviving the buying sprees of the giants. The amount of new breweries starting up and creating new beers lately has never been this high. It means there is still a growing market for craft beers next to corporate produced beers. It is more important for bigger companies not to lose their craft heritage or market share to the smaller breweries.
If you had any advice on our readers visiting Belgian for the first time, how should they savour Belgian beer?
The bartender serving you a beer has to be as passionate about the beer as the brewer producing it. This means every Belgian beer is to be served in its own typical glass. It brings out the best of that beer – looks, aromas, flavours. But even more important is to serve a perfect beer – not too cold and poured with a nice thick head. Serving a beer too cold disguises all the fine aromas, and a nice head helps to bring out its full aromatic potential. Sometimes a bartender can leave some dregs in the bottle. That last hazy beer inside the bottle contains the yeast, which has other aromatic characteristics to share, so even the serving method changes your experience. In Belgium lots of bars and restaurants pair beer with food. As there are a few thousand different varieties of Belgian beer available, there are maybe millions of perfect combinations. One of the best is cheese and beer. Where wine will give off tannins and produce a film masking flavours on your tongue, beer will break open the fatty structures of cheese and pronounce both beer and cheese flavours much better.
---
For more information on Belgian beer festivals:
Read our write-ups on the Bruges Beer Festival, the Zythos Beer Festival in Leuven, and the Brussels Beer Festival the BXL Beer Fest.
Mark Bibby Jackson
Before setting up Travel Begins at 40, Mark was the publisher of AsiaLIFE Cambodia and a freelance travel writer. When he is not packing and unpacking his travelling bag, Mark writes novels, including To Cook A Spider and Peppered Justice. He loves walking, eating, beer, isolation and arthouse movies, as well as talking to strangers on planes, buses and trains.