Learn to Scuba Dive: Just Breathe
Kate Burbidge
Posted on 18th Apr 2018
Before she travelled to Southeast Asia, Kate Burbidge had a fear of the deep, blue sea, then while working at a dive centre in Cambodia, she decided to take the plunge and learn to scuba dive and discovered that diving for the over 40s was a thrilling experience. Here is her advice.
Ever since Jacques Cousteau, and Hans and Lotte Hass first took cameras underwater, the oceans and all they contain have been tantalising us with secrets of the deep, from weird creatures living at eerie, unimaginable depths, to scintillating, teeming life inhabiting vivid reefs. Watching on a screen, no matter how sophisticated, is fascinating, even mind expanding, but absolutely no match for the real thing.
Floating, weightless and serene, the quasi-silence punctuated by regular streams of bubbles, while you move gracefully among the fish and over the reef, taking only photographs, leaving only bubbles. Well, that's the theory. The practice, initially at least, is somewhat different.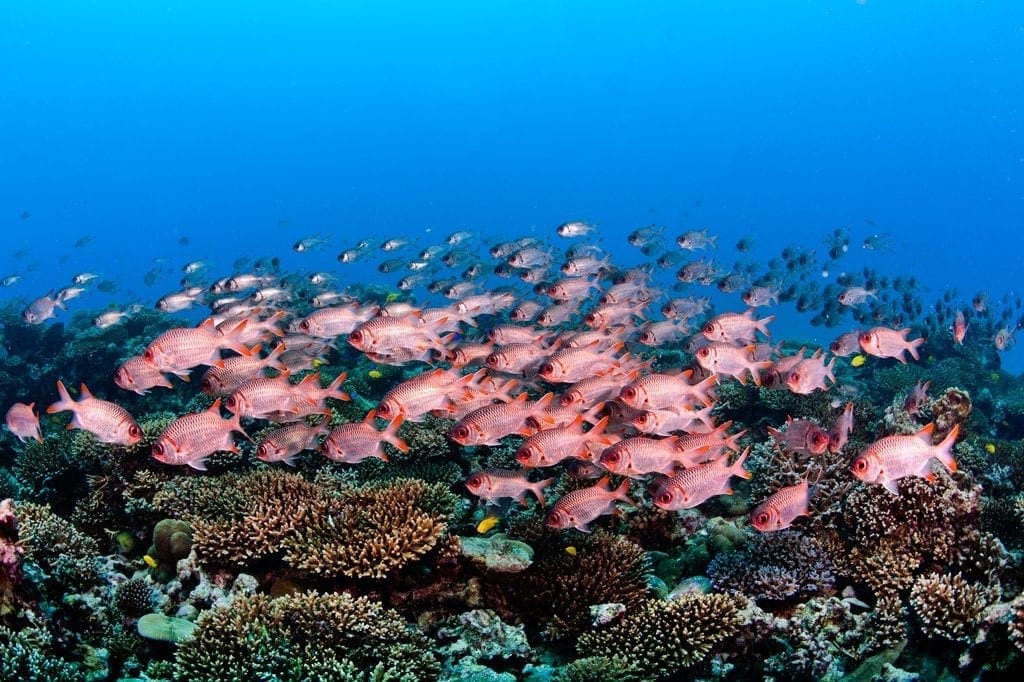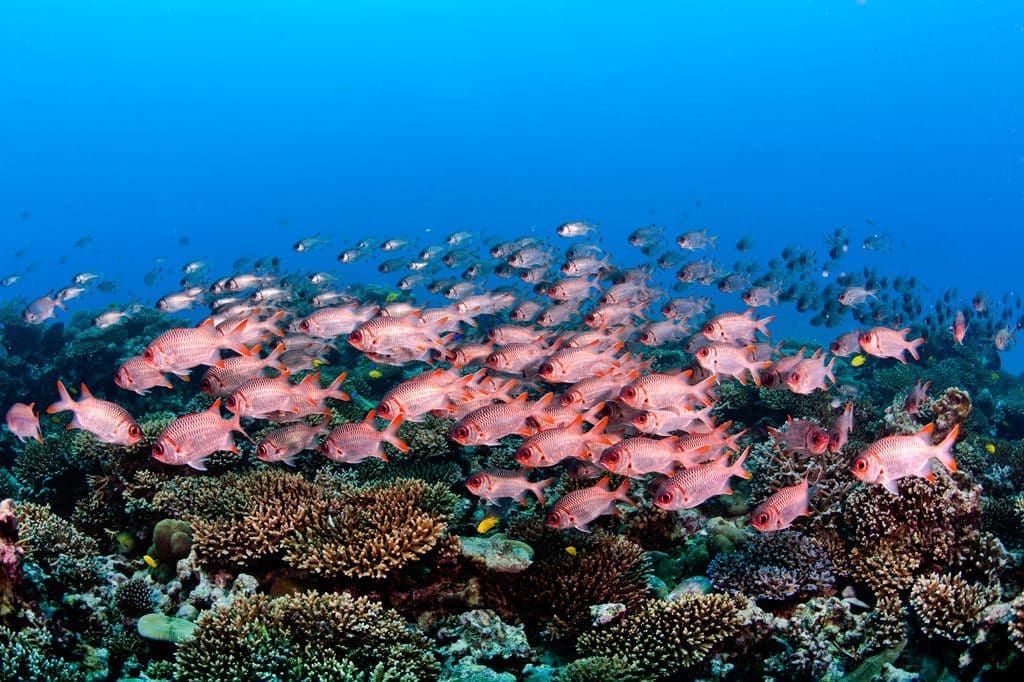 More and more resorts offer short dive courses and basic certification. If you have the will and the aptitude, you can spend four days learning the ropes and spend the rest of the week wafting serenely through the glorious technicolour of the undersea world.
The Tropics offer far and away the most popular spots for diving, especially for beginners; from Indonesia, Malaysia and Thailand in Southeast Asia, to the Caribbean and the Maldives. All blessed with warm, gin-clear waters and abundant sealife. And all liberally sprinkled with dive centres willing to get you in the water almost immediately and, with the appropriate supervised preparation, to encounter your first coral reef and gain your first certificate.
When I arrived to take on the office administration of a dive centre in southern Cambodia the inevitable question arose, "Why don't you dive?"; a fair question in the circumstances, and one to which I could give no adequate answer.
---
Learn to Scuba Dive: Top Tips                                                                                                
Make sure any recreational diving or dive training is undertaken with a reputable company, legitimately affiliated to a reliable professional body.
Before you learn to dive, do your homework, you'll need the practice.
---
While the idea of swimming with myriad technicolour fish around diverse and colourful coral reefs was very appealing, the reality of sinking several metres beneath the surface and breathing through tubes was less so. Still, you only live once.
Good instructors will let you take your time; the key thing is to be comfortable and confident. Mine displayed Job-like levels of patience. Most people will get through the pool or shallow sessions and theory in two to six days, I took a little longer, but was fortunate enough to be working with divers, and learning for free.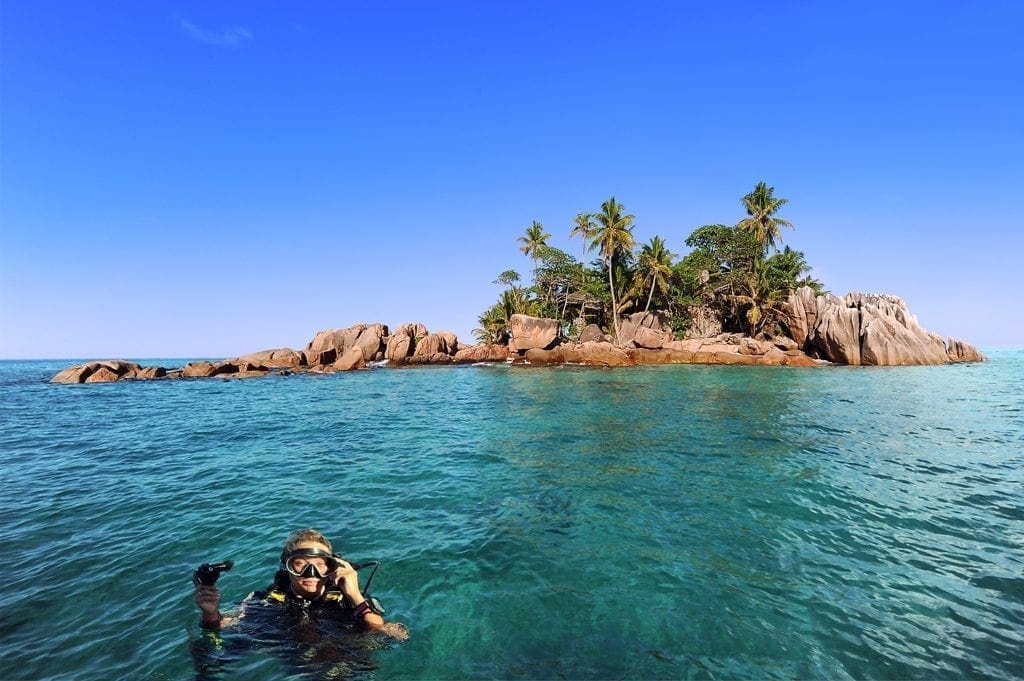 Before I could be let loose among the wildlife, there were a few obstacles to overcome: achieving the proper weighting for my unrelenting buoyancy, smoothing out my coordination issues, ascertaining when not to breathe in whilst removing and replacing mask, regulator and snorkel, not holding my breath, and generally overcoming my objection to sharing my mask with the slightest hint of moisture.
As many obstacles as there were, there were more triumphs; recovering and clearing a lost regulator (mouthpiece) were the first skills I mastered. Learning what to do if you run out of air and how to share air with a dive buddy – never dive alone – were accomplished without reducing me to a spluttering heap. Removal and replacement of equipment was easy enough at the surface – I'm unsinkable – but less impressive at the bottom of the pool where my uber-buoyancy fought for supremacy with the lead kilos. The more practice I had, the more confident I became, the more successes I had, and the more skills fell into place.
---
If it sounds a bit too adventurous to learn to scuba dive once you turn 40, then why not learn to Paddle board instead? Read Kate's Paddle boarding for the Over 40s (and dogs).
---
When the time came to put all those skills into practice in the sea, I felt extremely nervous in front of all the fish. Deep sea performance anxiety perhaps? This faded fairly quickly once I started concentrating on what I was doing, and became a distant memory once began to enjoy the aquatic flora and fauna. This proved to be the necessary spur to get me through the two or three procedures – hovering, mask removal and replacement, and how to get to the surface in an emergency when you have no air left – with which I was less than happy. It gave me a reason to succeed and return to what is really the most fascinating part of the planet.
After two days at sea, I was no longer all at sea, and as comfortable under the water as I was at the surface. Soon I graduated to the next level, Advanced Open Water Certificate, and discovered the joys of deeper dives, night dives and sub-aqua navigation.
Although I still prefer to confine my diving to shallow reefs in warm and gentle waters, I can't wait to return to the calm and breath-taking beauty of the ever-changing, undersea world. Even if you were to dive the same spot each day, you would never experience the same dive twice, such is the diversity of the deep. And, if I can learn to swim with the fishes, anyone can. What are you waiting for? Take the plunge, it's never too late to try something new.
---
Once the province of the adventurous and wealthy, now a number of international bodies offer quick, affordable access to recreational scuba diving – many of them also provide courses and trips for disabled divers. The following are just a few:
Kate Burbidge
Born in South Wales and rapidly relocated to Beirut, Kate has always enjoyed wandering. The travel bug took her early, having had the good fortune to be taken around various cultural highlights of Europe as a child. Kate enjoys sampling different cultures, food and languages, which is pretty much how she ended up in SE Asia; where she stayed for several years. A grammar authoritarian, walking thesaurus, art nerd and beach bum, Kate has since returned to Europe but she's not ready to hang her all terrain flipflops up just yet.