London Nights at the Museum of London
Robert Spellman
Posted on 21st May 2018
A photography exhibition that pairs the words "London" and "nights" might too easily be dominated by the hedonistic or noirish aspects of the capital, but London Nights at the Museum of London is imaginative and varied in its curatorship of the theme.
The time-frame off the exhibition coincides with the history of the medium and there is much here that is familiar, particularly the pre- and post-war work, but its freshness and relevance are undiminished. Mercie Lack's lantern slides from the 1930s of a newspaper seller outside a brightly lit Tube station or the silhouette of a misty Embankment, feel both seedy and romantic and very much like a city that is slowly disappearing.
Similarly, Bob Collins' picture of sharply dressed young men loitering around Piccadilly Circus at the dawn of the 60s (see cover picture) has more than a hint of the criminal about it. The sultry characters could almost be extras from movies like The Small World of Sammy Lee. Bill Brandt's photographs of Londoners taking shelter on the platforms of Underground stations during The Blitz are still enduring emblems of British pluck, while Tish Murtha and Karen Leslie's images of the Soho sex trade of the 1980s reveal hardship of a different kind.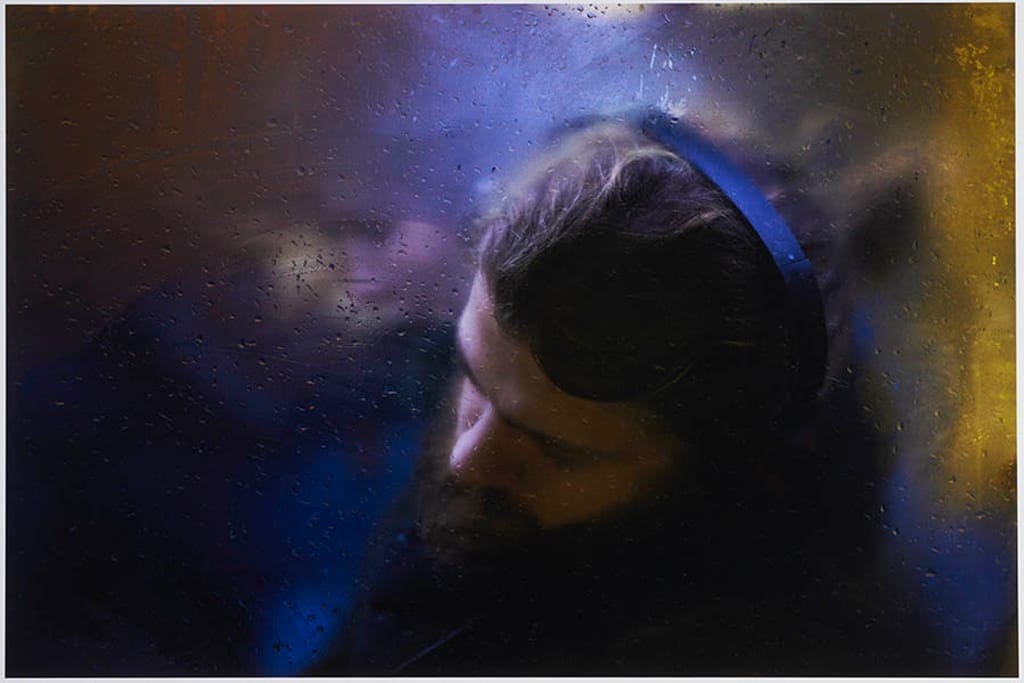 But straight reportage is only an aspect. In a gently subversive work, Rut Blees Luxemburg's London: A Modern Project (1995), takes a typically featureless block of high-rise flats as its subject, but instead of portraying urban alienation, the lights from the homes within glow warmly and hint at the possibility of community and human togetherness.
In a clever set of images by Nick Turpin called On The Night Bus (2014) (see above), humanity is depicted in another way – Turpin has caught the sides of sleeping passengers' faces squashed up against the glass as they ride home from work or a night out. We scrutinise their expressions and wonder about their lives.
---
Alternatively, try Soho Music Month, this June in London.
---
Zooming out from the intimate to the coldly impersonal is Lewis Bush's Metropole series. Bush photographed London's corporate architecture at night and created large black and white prints using double exposures. The viewer is pulled into a swirl of illuminated steel and glass that builds to a terrifying uniformity and the message could well be: Is capitalist-driven construction devouring this city?
Not everything works, and London Night's division into three sections – London Illuminated, Dark Matters and Switch On Switch Off can feel a little interchangeable, but ultimately such a diversity of ideas about nocturnal London under one roof make this a must-visit.
---
London Nights is at the Museum of London from May 11 until November 11 2018. For further information or to book visit the museum's website here.