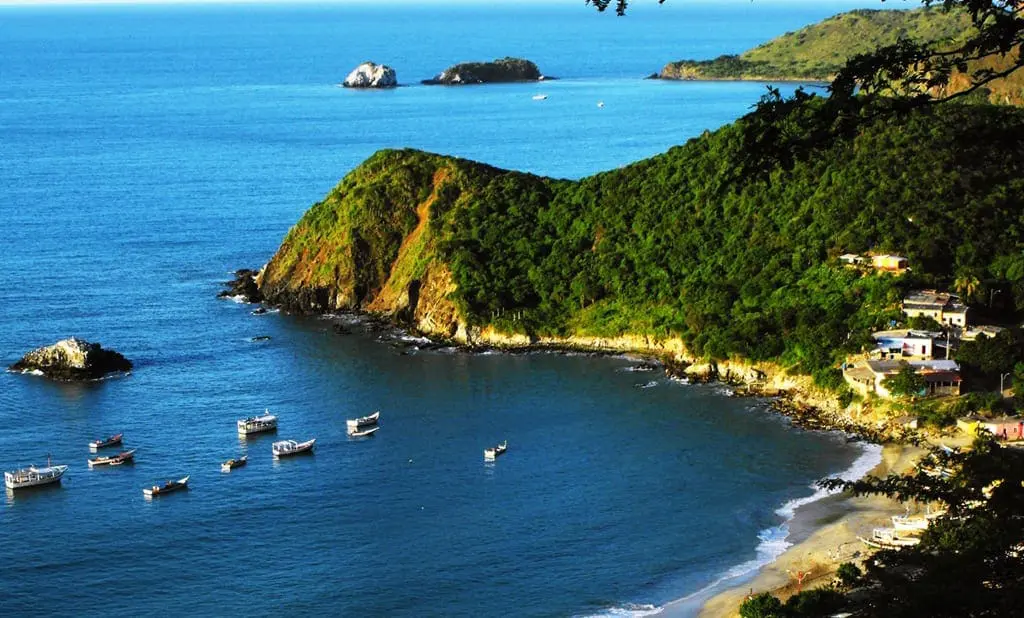 Margarita Island: Fading Grandeur Fighting Back
Travel Begins at 40 Editor
Posted on 3rd May 2018
Despite a terrible recession, Venezuela's Margarita Island still has much to offer as Mark Heath realised when he visited.
Venezuelans will often reminisce about a holiday they once took to Margarita Island. It holds a secure place in the holiday culture of this struggling nation. Margarita Island has been the place to escape from the stress and frustrations of everyday life for a while before returning to, as Venezuelans say "la lucha", or "the struggle" to carry on through the difficulties thrown at you.
One great unchanging reason to visit the island is the Venezuelan people themselves. You can really tell the difference between a Venezuelan and a much more reserved Peruvian, for example. The nation is a mix of Latino culture and Caribbean informality, so Venezuelans are open and friendly, dropping much more readily into the informal 'tu' rather than the formal 'usted' to say 'you' in Spanish. In addition, whether it is a club or a barbecue, social occasions are paramount. Many apartment buildings through the nation have a social room or area that a resident can hire for celebrations.
When Venezuelans get on that beach it's their place of choice to party for the day
Margarita Island combines this easy-going sociability with some lovely beaches out east, such as Playa el Agua and Playa Parguito. The waves are sometimes a little rough, but it is mostly great for some body surfing, just keep your ears alert for the whistle of the lifeguard. The sand is white, and lined with beach bars that charge a small fee for the shade of an umbrella and expect you to order from them should you wish to eat and drink – this is the custom throughout the island.
---
Fancy taking the plunge with Mark but don't know how to surf? Read Mike East's advice on Surfing Begins at 40.
---
To the south, the beach of El Yaque is famous through the nation for its windsurfing and kite surfing. Lessons are available, though I would recommend contacting places in advance, such as Margarita Xtreme. To relax as the sun goes down, head west to Juangriego. Take the gentle climb to the hill above the town and let the night come to you.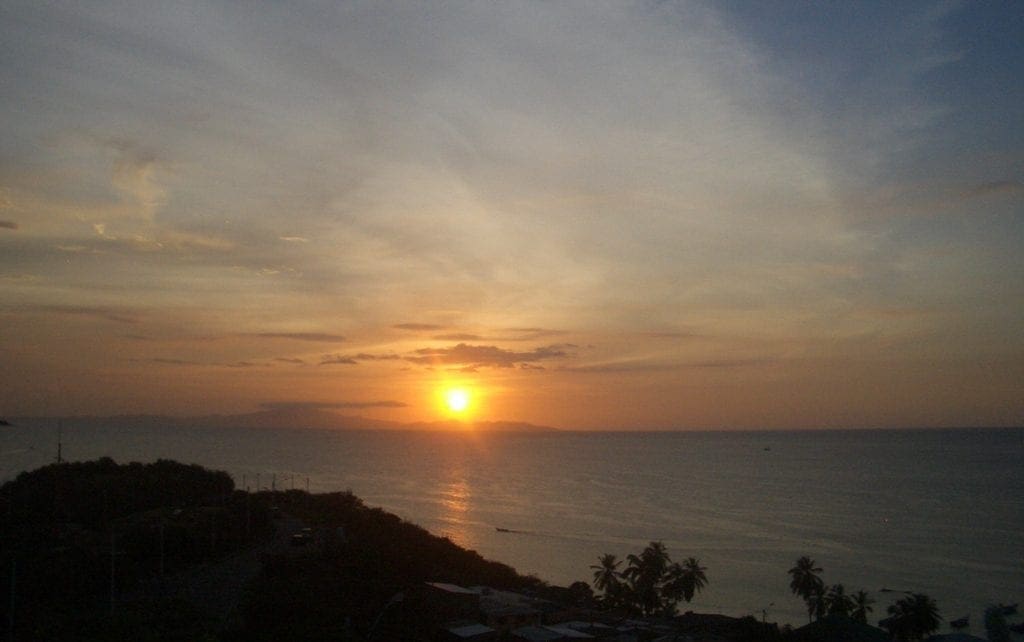 For my trip to Margarita Island I chose a boutique hotel called Isabela la Catolica that is built within the shell of an older building. The whole interior is tastefully decorated and there is a small pool and sun deck. Opposite is a beach, not bad, though not the best on the island. Isabela la Catolica is situated in the historical village of Pampatar. The small colonial era fort, San Carlos de Borromeo, is worth a visit, as are the streets of historic houses that lead up to it.
Two places I would particularly recommend for dinner are Juan la Loca (Crazy Joan's) and Amaranto. Crazy Joan's is the restaurant in Isabela la Catolica itself. Start with one or two from the range of welcoming cocktails – try the mango or tamarind. As for the food, portions are on the small side, though definitely tasty and with an emphasis towards seafood.
A little further away down the winding streets of Pampatar is Amaranto, though it has more of a bookshop/evening meal ambience. Try the cream of sweet chilli soup and, for a main, the tuna in a tangy sauce. If you come in peak season it can be hard to get in here, so call ahead.
---
Things to see and do on Margaritta Island:
Many different beaches on different coasts
The village of Pampatar has a small fort and some old buildings
Windsurfing and kite surfing in El Yaque
Fried fish on the beach of your choice
Some great evening dining options
---
Because Venezuela has a fixed-rate protected currency, any advice on money can change rapidly, so always check on the latest situation before you go. Take lots of small denomination dollars, particularly ones, fives and tens, but always ask first to see if the place you are at will accept them. The situation with money in Venezuela is continually changing so check just before you go.
In addition, with the ongoing economic recession take all sensible security precautions and that includes taxis at night. You may find shortages of particular goods, say, for example, you run out of toothpaste, so try to bring everything that you predict you will need.
Around the island there are a number of other points of interest. The Laguna de la Restringa is a salt water lagoon and national park that is worth a visit for birders. There is a marine museum and a water park if you'd like to be a kid again for a day.
Venezuelans overwhelmingly head for the beach and there are many more beautiful ones on this island than this article has space to mention. When Venezuelans get on that beach it's their place of choice to party for the day. That's worth the trip in itself.
---
Choose the carrier of your choice to take you to Caracas. From Europe there are Air Europa, Air France and Turkish Airlines, for example, whilst Americans fly out of Miami. Then connect with a Venezuelan carrier for the quick hop over to Margarita Island.
Travel Begins at 40 Editor
Travel articles, news, special offers, festivals and events from the Travel Begins at 40 Editorial team and our global network of travel industry contributors.