12 Destinations for Bookworms
Mark Bibby Jackson
Posted on 21st Jun 2018
To mark International Literacy Day on 8th September, we round up 12 top destinations for bookworms. From the famed residence of Edgar Allen Poe in Baltimore to Peru's 60th anniversary of Paddington Bear, to Bill Bryson's rediscovery of America's Appalachian Trail, we explore the ways in which literature inspires people to travel.
---
Jerusalem: Home to the Dead Sea scrolls, the oldest Biblical manuscripts
Famed as one of the most historical cities in the world, it's no surprise Jerusalem houses one of the most sacred and fundamental texts in the history of literature, the Book of Books. Housed in The Israel Museum, one of the top ten museums in the world, The Shrine of the Book Complex sits at the museum entrance and represents a journey through time. Built as a repository for the first seven scrolls discovered at Qumran in 1947, the unique white dome holds the lids of the jars in which the first scrolls were found. This symbolic building, a form of sanctuary intended to express profound spiritual meaning, is considered an international landmark of modern architecture. The exhibition at the Shrine of the Book takes visitors on a journey, from the extant biblical manuscripts which were discovered in the Judean Desert, through the story of the sectarians living at Qumran, who attempted to translate the biblical ideals in these texts into a way of life. Approximately two thousand years old, the scrolls document a pivotal moment in history, influencing the closest text of the printed Hebrew Bibles used today.
For more information please visit: www.itraveljerusalem.com/
Peru: Celebrate the 60th anniversary of Paddington Bear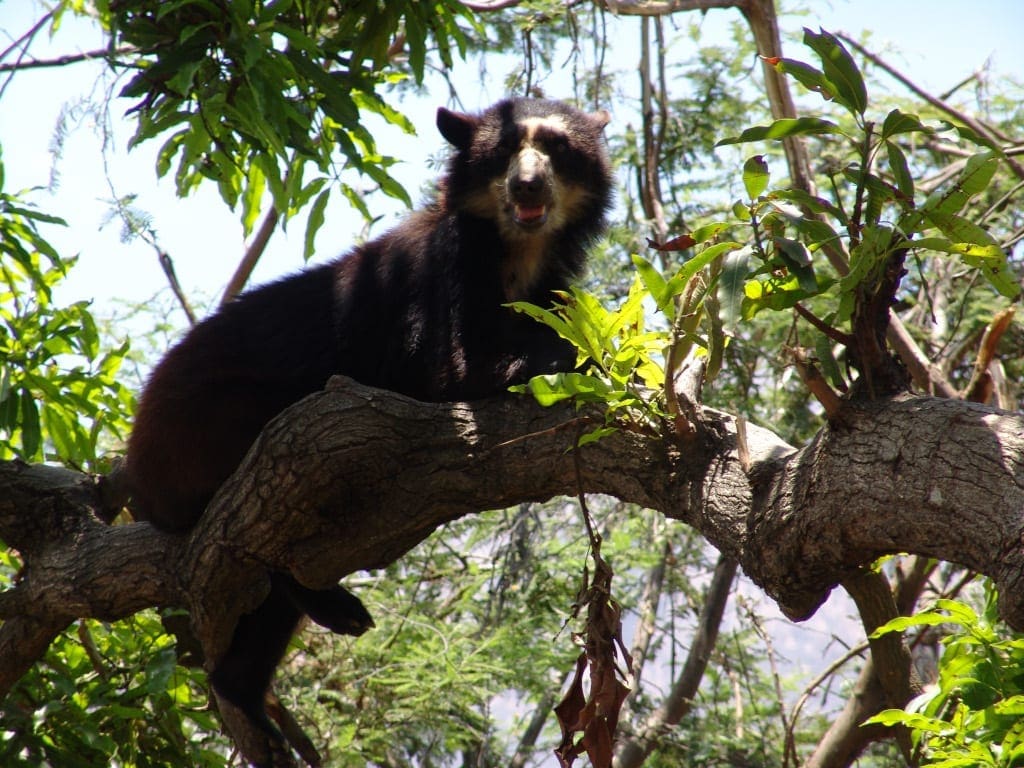 This year marks the 60th anniversary of Michael Bond's original storybook, A Bear Called Paddington. The book, now translated into 40 languages, originally brought Paddington Bear to life in 1958 and depicts a story of a spectacled bear from 'Darkest Peru' who arrives in London's Paddington station where he is found by Mr and Mrs Brown. Paddington's polite manners and good nature captured the heart of millions, with over 35 million copies of the book being sold worldwide. This anniversary, along with the Paddington 2 film release in late 2017, has put Peru's spectacled bears into the spotlight, as the country continues to protect its native spectacled bear population through conservation efforts. The Andean or speculated bear is the last remaining short-faced bear species in the world and only surviving species of bear native to South America. The spectacled bear is classified as vulnerable by the IUCN and so Peru is dedicated to the conserving of its habitat. The country's Spectacled Bear Conservation Society works collaboratively with private land owners and rural communities to protect Peru's spectacled bears through science, education and research and travellers to Peru can visit a spectacled bear rescue centre to see these beautiful animals first-hand.
For more information please visit: www.peru.travel   
Ontario: Explore Margaret Atwood's Ontario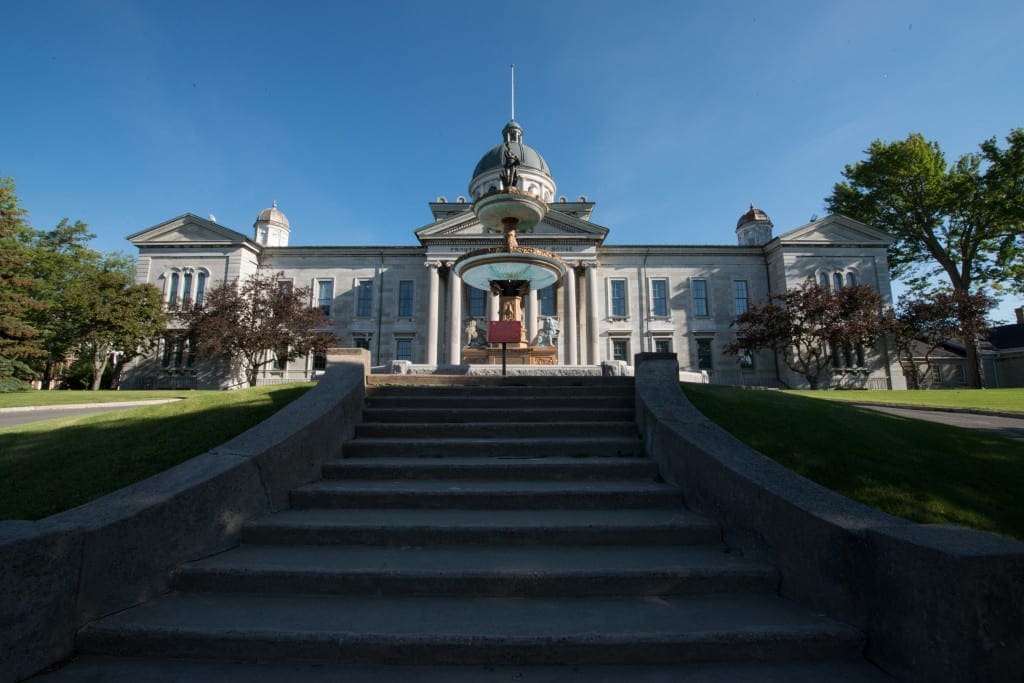 Born in Ottawa and raised in northern Ontario and Toronto, award-winning author Margaret Atwood has written more than forty books including Alias Grace and of course dystopian novel, The Handmaid's Tale. Having had two books adapted to Netflix series and one currently being adapted for HBO, there has never been a better time to follow in her footsteps in Ontario. One of her most famous works, Alias Grace, was set in Kingston where main character Grace Marks resided for 15 years for her murders. Visitors to Ontario can now visit Kingston Penitentiary – Canada's oldest and most notorious prison which was closed in 2013 and designated as a National Historic Site of Canada. Tours are available from $35 per person. Atwood's hometown of Ottawa is also well worth visiting, nestled on the Ottawa River and located around the stunning Parliament Hill. Nearby, discover the city's many museums and art galleries including The National Gallery of Canada, before stopping off at famous ByWard Market to indulge in delicious local produce.
For more information please visit: www.ontariotravel.net/uk
Baltimore: Home sweet home for Edgar Allen Poe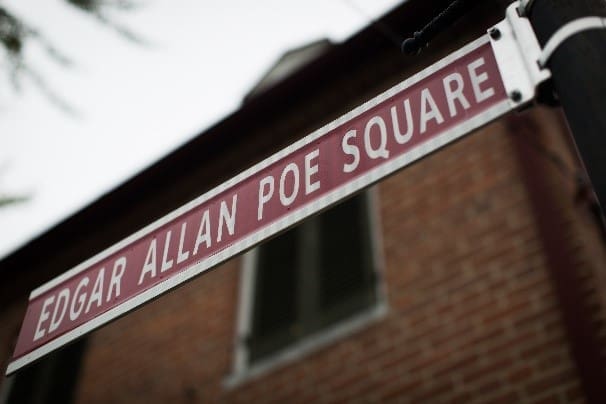 In a tiny brick house on Baltimore's North Amity Street between 1833-1835, Edgar Allan Poe wrote some of the early stories that would go on to make him the father of the modern short story, and create and define the modern genres of mystery, horror and science fiction. His spirit and legacy lives on throughout Baltimore city, inspiring authors, poets, playwrights and even sports teams. In celebration of his life, work and contribution to literature, visitors to Baltimore can take the self-guided tour of the Poe house, the only remaining home he ever resided in, which includes exhibits on Poe's foster parents, his life and death in Baltimore and poems and short stories written in Baltimore. It also features significant artefacts including Poe's chair, lap desk and telescope. For those keen to digest his literary work, The George Peabody Library in Mount Vernon Square houses many rare Poe books, writings and a number of original letters he wrote to novelist and politician John P. Kennedy.
For more information please visit: www.baltimore.org/
---
For more information on what to do in Baltimore, read: Baltimore, a City of Renaissance.
---
Cosmos tours: Visit the home of Dracula on a Transylvania escorted tour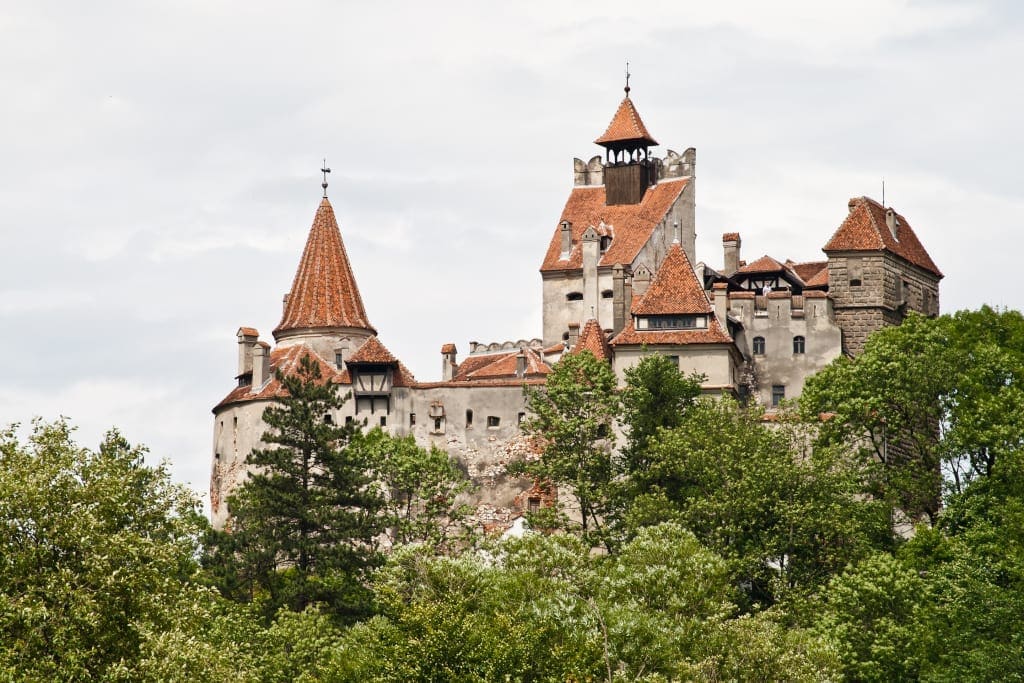 Cosmos Tours has been providing great value holiday adventures since 1961. The family-owned company are the UK experts in escorted tours with more than 200 crafted itineraries available across 80 destinations worldwide. Dracula fans can sink your fangs into the 13-day Treasures of the Balkans and Transylvania classic escorted tour and visit the home of the legendary Vlad the Impaler, more commonly known as 'Count Dracula', made famous by the book of the same name by Irish author, Bram Stoker. On this European adventure through Hungary, Serbia, Bulgaria and Romania, explorers can roam the region's historical cities, connect with the locals and learn about the myths and mystery of the area. Highlights include wandering the famous Buda Castle on a city tour and exploring the architectural styles in the Bulgarian capital, Sofia. Guests can visit the birthplace of the infamous Count Dracula in Sighisoara as well as visit the legendary castle inhabited by Count Dracula in the Old Town of Brasov. Prices start at £1,630 per person, including flights from London Heathrow, VIP private home pick-up service (within 50 miles), transfers, a dedicated Tour Director, accommodation, selected meals, porterage and all airport taxes. Selected dates available throughout 2018.
For more information please visit www.cosmos.co.uk/tours/treasures-balkans-transylvania
Nevada: Follow in the footsteps of Stephen King along Route 50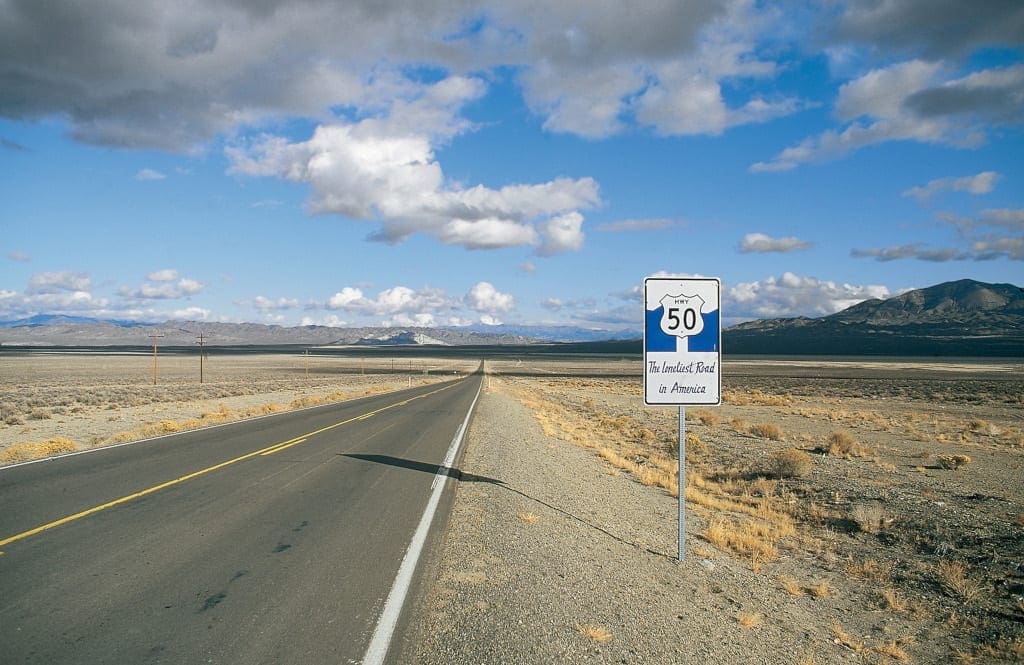 In 1991, celebrated author Stephen King travelled along the loneliest road in America, Route 50, and was inspired to write Desperation Nevada. This is the ultimate off-the-beaten track experience for fans of the author, as you won't see another soul for the 287 mile stretch of road through the desert and will understand where Stephen King took his inspiration. Apart from the tiny settlements and ghost towns just like the town of Desperation, there are also breath-taking views of the Great Basin National Park with 18 separate mountain ranges and the Hickson Petroglyph Recreation Area home to 10,000-year-old rock carvings. For more information please visit: www.travelnevada.com.  Netflights.com is offering seven nights in Reno and seven day car hire staying in the 3* Harrah's Reno on a room only basis. Price starts at £999pp and includes flights from London Heathrow with British Airways. Based on selected dates in September. Book by 29th July 2018. 0207 001 4377, www.netflights.com
Brecon Beacons: Discover JRR Tolkien's real life 'Shire'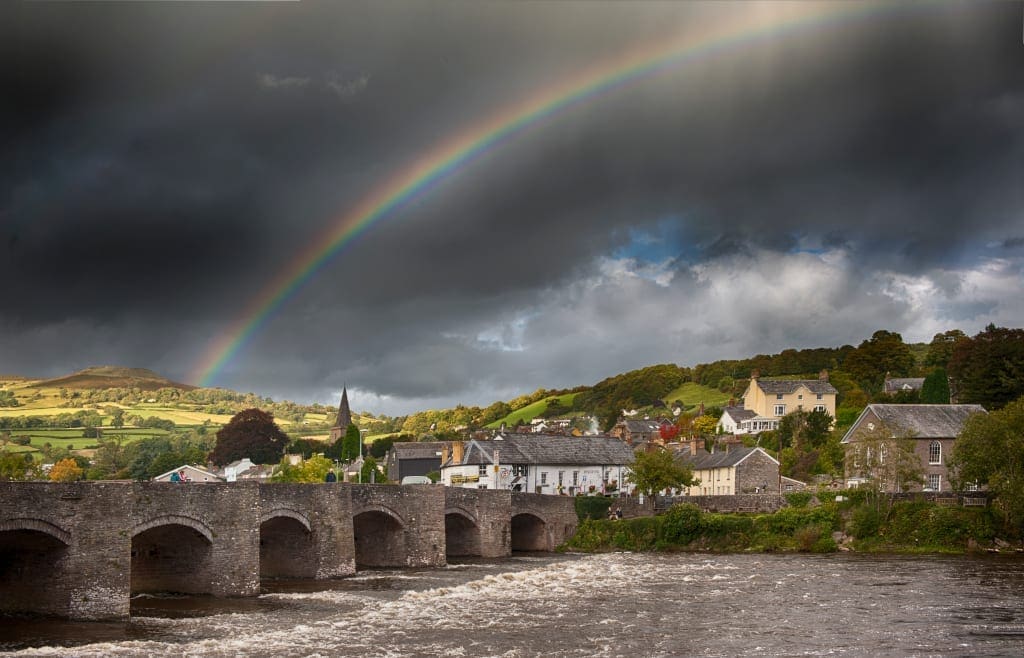 The Brecon Beacons National Park, in South Wales, spans over 500 square miles of serene and secluded countryside. Inspiring JRR Tolkien's 'The Shire' in The Lord of The Rings, there are numerous similarities between the Welsh landscapes and the settings in his books, such as the hobbit settlement named Crickhollow, after Crickhowell, just nine miles from Talybont-on-Usk. Visitors can spot the resemblances whilst hiking up the 451m peak Table Mountain (Crug Hywel). The walk starts from Crickhowell, with its ruined Norman castle and 16th century 13-arched bridge, before crossing the river Usk, passing fields, woodlands and an Iron Age Hill Fort. For more information please visit: www.breconbeacons.org/
---
Alternatively follow Mark Bibby Jackson on his trail along the Pembrokeshire coast path.
---
---
Brand USA: Bill Bryson rediscovers America's Appalachian Trail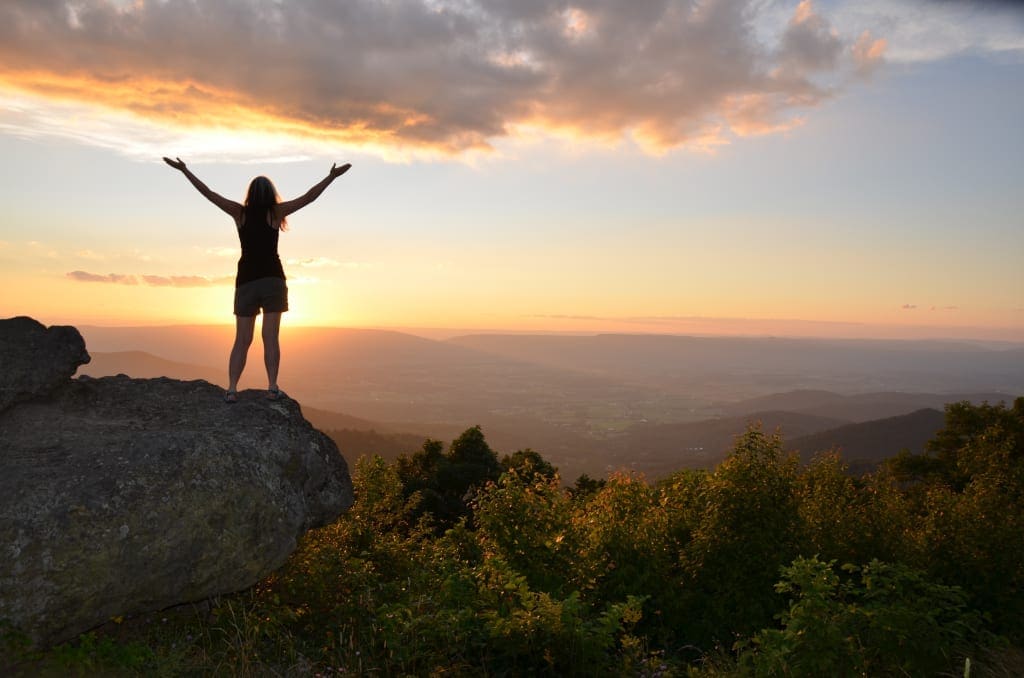 In The New York Times bestseller A Walk in the Woods: Rediscovering America on the Appalachian Trail, Bill Bryson talks readers through his own experience of the great American wilderness. In the company of his old college buddy Stephen Katz, Bryson starts out one March morning in north Georgia, intending to walk the entire 2,200 miles of remote natural beauty to the trail's end atop Maine's Mount Katahdin. The Appalachian Trail or the A.T, as it is commonly called, is the best-known hiking trail in the United States and the longest continuous hiking trail in the world which crosses through 14 different states, including trailheads near the nation's Capital Region, which includes Washington, D.C, Virginia and Maryland. Those feeling up to the task can hike the trail in its entirety in a single season, it takes around six months but roughly only one in four hikers finish the trail. Alternatively, about three million people hike sections of the trail each year. For more information please visit www.visittheusa.co.uk  
Mauritius: Escape to Mark Twain's 'heaven' on earth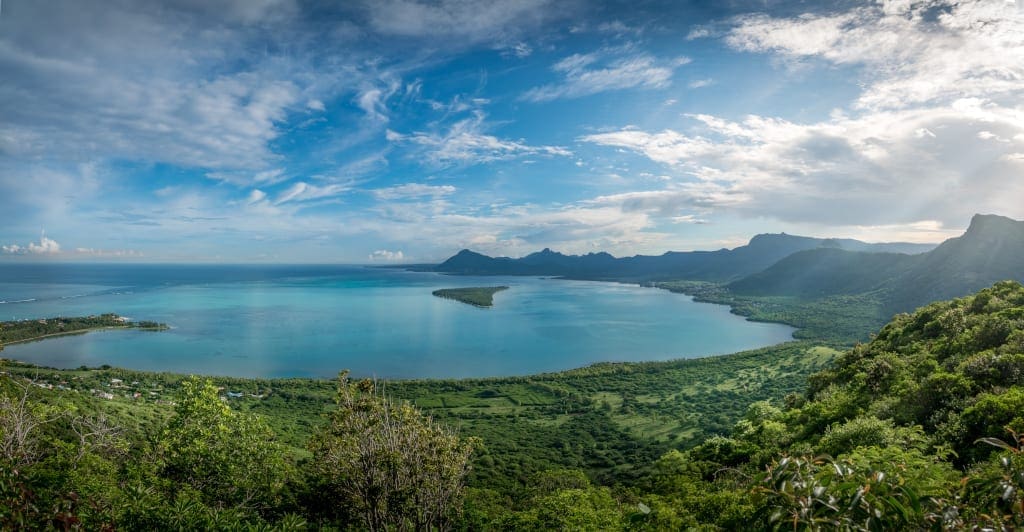 Mark Twain famously said 'Mauritius was made first, and then heaven, and heaven was copied after Mauritius.' With white sand beaches to sapphire Blue Ocean to lush tropical rainforest, it is easy to see why the celebrated author drew the comparison. Mark Twain, who wrote literary greats such as The Adventures of Tom Sawyer and The Adventures of Huckleberry Finn, visited Mauritius on his 'Following the Equator' lecture tour between 1895-1896. Whilst there, he was overwhelmed by how stunning the island was and his quote has gone down in history as capturing the true beauty of Mauritius. Netflights.com is offering seven nights in Mauritius staying in the 5* Outrigger Mauritius Beach Resort, on a half board basis. Price starts from £1,069pp and includes flights from London Heathrow with Air Mauritius. Based on selected dates in September 2018. Book by 15th July 2018. For more information please visit: www.tourism-mauritius.mu
New York City: Literary landmarks in the city that inspired literary masterpieces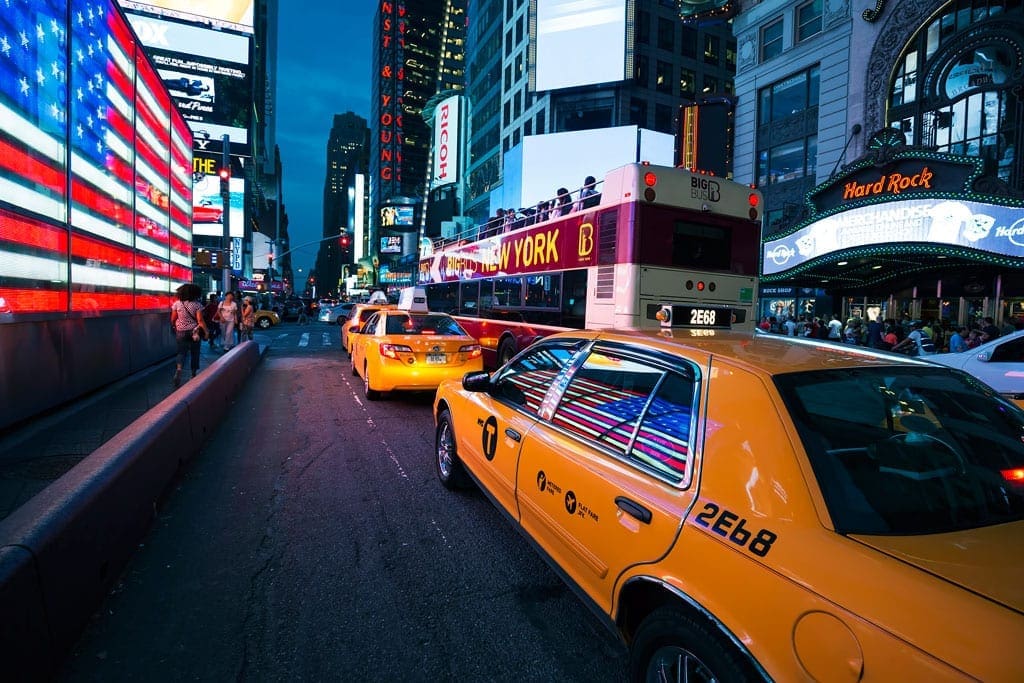 New York City is a haven for book lovers and is the setting for some of the world's best literary masterpieces from J.D Salinger's The Catcher in the Rye to Bret Easton Ellis' American Psycho.  The first hotel to bookmark is The Renwick Hotel New York City, which was once home to John Steinbeck and various celebrated writers and artists. The hotel spans over 173 upscale guest rooms with interiors inspired by literature and artwork where guests can find writing paper, ink, easels and paint to let their creativity flow. Guests staying at the Library Hotel, which has been inspired and organised by the Dewey Decimal system, have access to a unique collection of literature and art where they can unwind with over 6,000 books in the reading room or relax on the literary-themed rooftop home to a writer's den, poetry garden and bookmarks lounge. Book fans can also celebrate literary brilliance at the Round Table Room at The Algonquin Hotel, famed as the spot where authors such as Dorothy Parker enjoyed daily lunches and renowned for inspiring the likes of F. Scott Fitzgerald and Ernest Hemingway. Lastly, why not leap into the pages of The Great Gatsby at the Champagne Bar at the Plaza Hotel which is featured in F. Scott Fitzgerald's famous book. For more information please visit www.nycgo.com
Montréal: Discover the home of novelist, poet and songwriter Leonard Cohen
Montréal (see cover photo) is not only the cultural centre of the Québec province, but was the home city of talented poet, novelist and singer-songwriter, Leonard Cohen. Through his talent and creativity, Cohen became internationally renowned and an icon of the vibrant city of Montréal. Before his successful music career, Cohen was a novelist and poet who produced a series of works such as The Favourite Game and the Book of Longing, but it was Beautiful Losers that became Cohen's most critically acclaimed literary work and is recognised as one of the best-known experimental novels of the 1960s. Following his death in 2016, Montréal's Musée d'art Contemporain (MAC) hosted the Leonard Cohen: 'A Crack in Everything' exhibition, attracting almost 300,000 visitors, which the museum is now in discussion to tour internationally. Today, the city of Montréal has plenty to offer culture vultures, playing host to hundreds of events throughout the year including the world's largest jazz and comedy festivals, and home to the Quartier des spectacles, a 1 km² dedicated cultural space in downtown Montréal. For more information please visit: www.quebecoriginal.com/en-gb
The Palm Beaches: Discover rare signed first editions at Raptis Rare Books
Specialising in rare, signed and inscribed first editions, this antiquarian book gallery nestled in the heart of picturesque Worth Avenue, opened its doors in Palm Beach in 2016. Founded by Matthew and Adrienne Raptis, Raptis Rare Books has built some of the finest collections in the world including fine first editions, signed and inscribed books and landmark books in all fields.  Distinguishing themselves as the best in their field, Raptis Rare Books handles unique and important books that are in exceptional condition. Currently, the most valuable book in the exceptional collection of landmark books and documents is John Locke's Two Treatises on Government, listed at £187,600 ($250,000). Other highlights include a rare finely bound first edition of Shakespeare's Fourth Folio at £75,000 ($100,000), a first edition of Casino Royale inscribed by Ian Fleming to his secretary at £120,000 ($160,000), and a first edition of The Cat in The Hat signed by Dr.Seuss at £10,500 ($14,000). For more information please visit: www.thepalmbeaches.com/
Mark Bibby Jackson
Before setting up Travel Begins at 40, Mark was the publisher of AsiaLIFE Cambodia and a freelance travel writer. When he is not packing and unpacking his travelling bag, Mark writes novels, including To Cook A Spider and Peppered Justice. He loves walking, eating, beer, isolation and arthouse movies, as well as talking to strangers on planes, buses and trains.