Deauville Beach, Calvados and Oysters
Mark Bibby Jackson
Posted on 31st Jul 2018
The attractions of Normandy are much and varied, from Deauville beach, its racecourse and casino, to calvados and wonderful seafood, Mark Bibby Jackson discovers there is so much to tempt just a hop across the Channel.
Standing on the seat of the 2CV, I feel the wind whistling through what's left of my hair. Kerry, my companion for the morning's drive, warns me to duck as a branch comes veering towards me. Demonstrating the skills of a limbo dancer very much out of practice, I manage to avoid calamity, and once more breathe in the glorious air. This is living. Is it the sudden rush of adrenaline which makes me feel this way, or the effect of drinking Calvados at ten in the morning, I wonder.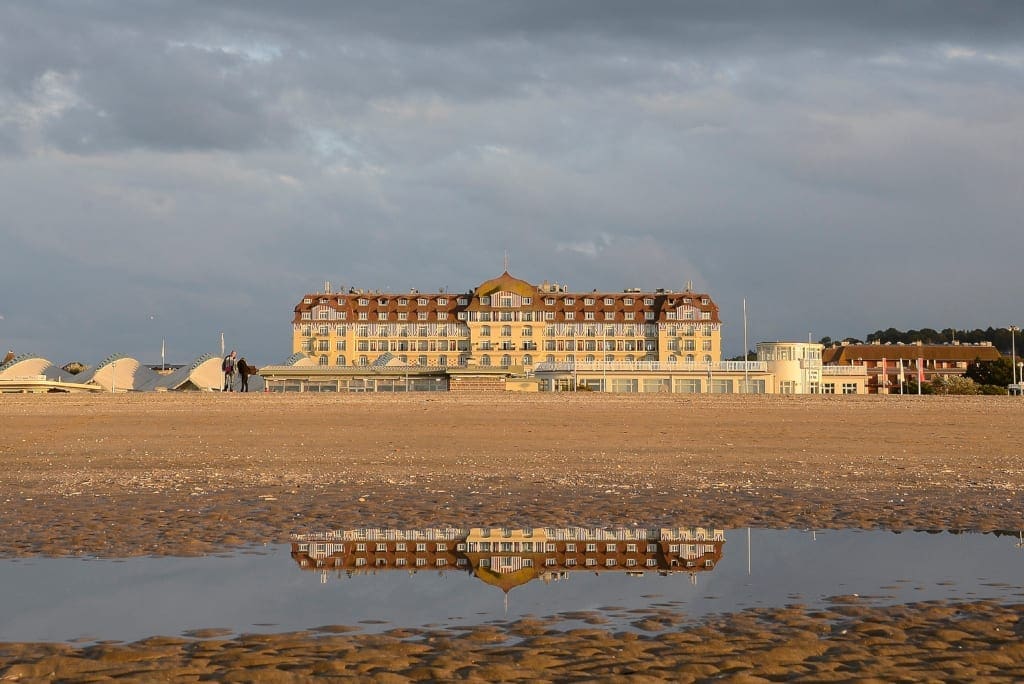 Earlier that morning, I had staggered off a ferry at Le Havre at a time when most sensible people are still in bed. I had dreaded the trip, not because I suffer from sea-sickness – having withstood all that the Irish Sea could throw at me, the mild English Channel held no fear for me – but because it involved travelling from Portsmouth, the town that Spike Milligan once chose as his first offering for Room 101. However, I survived both the comedian's nemesis and the crossing, to make my Normandy landing more refreshed than anticipated, courtesy of Brittany Ferries' excellent cabin.
Just over an hour later, I was at the entrance to the Calvados Experience, and around thirty minutes after that I found myself experiencing Calvados for real. With six million bottles produced each year sold to over 100 countries, Calvados is an essential part of both Normandy's culture and its economy. Understandably, it is protected by the same AOC as Champagne – although the Finns did start producing apple-based Alvados, something not appreciated in this part of the world.
Opened only in March this year in an old distillery, The Calvados Experience walks you through both the history and the process of making Calvados in an interactive experience that made one of our group literally jumping for joy on the virtual apples. However, the highlight lay in the tasting, where we discovered just how much smoother Calvados tastes the longer it is distilled.
I'm not sure how much my outer-body experience was due to the Calvados
Our 2CV chariots were waiting for us as we left the Experience, and we were offered the opportunity of driving our trusty steeds, which our virtual-apple-jumping-colleague gleefully accepted. I did not. Which explains how I ended up standing on the seat of my 2CV while we went careering down obscure country lanes as our guide Philippe provided information on the buildings we passed, to a soundtrack of Curtis Mayfield singing 'Superfly'.
I'm not sure how much my outer-body experience was due to the Calvados, but the trip did allow us to see parts of the Normandy countryside well away from the normal tourist trail. It reminded me of my recent tuk tuk travels around Northern Thailand, although there I did take the wheel. After a delightful meal in Beaumont en Auge – the type of elegant village in which France excels – we drove on to the main reason for our trip, Deauville, unfortunately leaving the 2CV behind us.
---
History of Deauville
Although the town of Deauville can be traced back to 1060, the region around it was more noted for its horse-breeding than its beaches until the mid-19th century. It was then that the Duc de Morny set about transforming the town into a destination for rich Parisians looking for a weekend by the sea. It also served as a port to exchange goods with industrialised Britain. A railway provided a direct link to the capital. Now with its racecourse, casino, annual American Film Festival  – held each September – and endless beach, it is sometimes known as the Parisian Riviera; Deauville is the closest coastal resort to the capital.
---
Deauville Beach and the Movies
It is Deauville beach that I head to on our first evening, following directions from the receptionist at the Pierre & Vacances Presqu'île de la Touques premium residence where I am staying, to turn left at the roundabout and follow the road. It will take 10 minutes, she assures. Half an hour later as I scramble through what looks like a building site for new apartment blocks I despair. Summoning my best Franglais, I ask a couple of men who look vaguely local, "Où es la plage?" They confirm the receptionist's directions. The beach is just along there, they reassure me, pointing in the direction from which I have just trudged, while speaking impeccable English.
Tracing my steps back whence I came, I discover, through walking a hundred metres further along the road than previously – clearly the receptionist and I wear different watches –, Deauville beach lurking behind a car park.
There are beaches and then there are beaches. Deauville's falls into the latter category. Ten minutes after reaching it, I eventually reach the water's edge – the tide is out – a row of grounded buoys lying around me. Like the scene in Fargo where Steve Buscemi looks left and then right and all he can see is snow, I scan around me, only here there is only golden sand.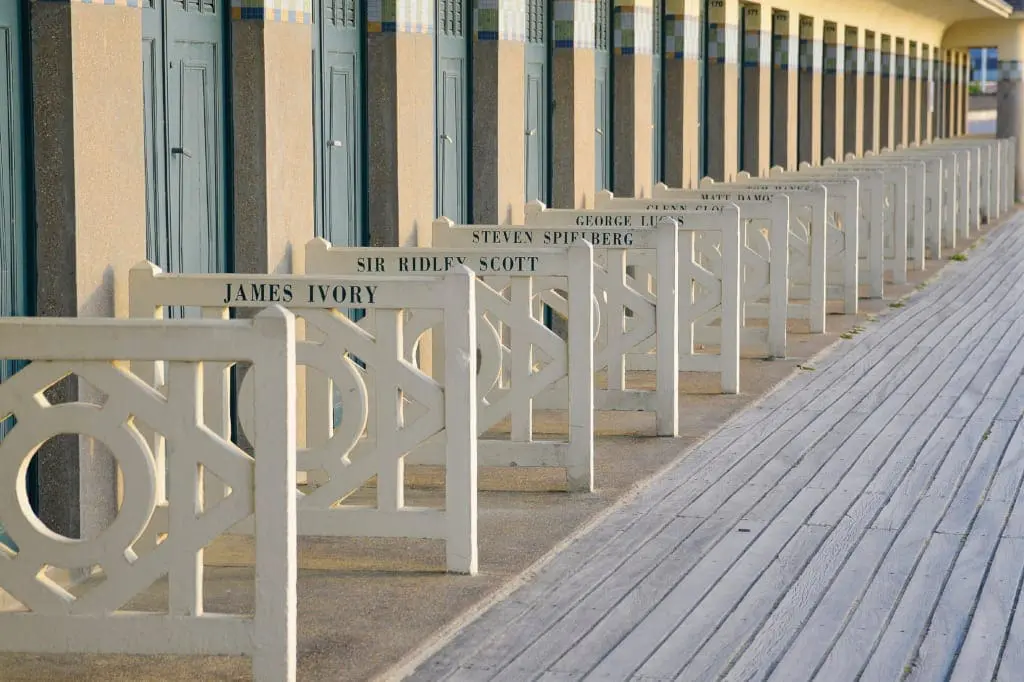 ---
Deauville Beach not for you. Why not try the French Ardennes instead?
---
Fargo was not selected for the Grand Prix spécial Deauville in 1996, the year it was released, at the Deauville American Film Festival. The award instead went to Greg Mottola's The Daytrippers. However, there may well be a beach hut named after Buscemi along the wooden boulevard created in 1923, some 50 years before the festival was born, so that Paris' finest should avoid getting their elegant dresses besmirched with sand. After all, there are 450 of them on the Promenade des Planches.
That night after dinner at the excellent Michellin star L'essential – a fusion of French and Japanese cuisines –, we pop into the casino in search of a late night digestif, as the restaurants seem to employ a dining-only policy – at least to a gang of marauding British journos. Dazzled by the bright lights and the relentless churning of slot machines, we break outside in search on Brok Café, a bar we are told would be open until late.
A Cuban bar with an obsession with polo awaits us, once we have knocked on the door and allowed entrance to this French speakeasy. The rest of the evening somehow dissolves into the night.
---
Deauville Things to Do
For many years Deauville was a victim of its reputation. Outside of the summer months and the weekends the town became somewhat of a ghost town. However, Deauville's current mayor, the dapper Philippe Augier, vowed to change that when elected to office in 2001. In addition to the American Film Festival, Deauville now has classical music festivals, as well as a books and music festival. Apart from the racecourse and golf courses, the town also boasts major sporting events such as the Deauville Triathlon. Both Deauville and Trouville have casinos for those electing to gamble away their lives.
---
Trouville sur Mer and its Fish Market
Deauville is not alone in its attractions. The following day, after a boat trip on Le Gulf Stream II along the coast taking in Deauville beach and its environs, we wander around neighbouring Trouville sur Mer (or Trouville). A minute's ride on the local Bac ferry across the Touques river – you can take the bridge if you prefer – Deauville's twin sister has a slightly more relaxed, less touristy feel than it's more elegant sibling. A pleasant place to while away some time wandering through the myriad of back streets, it also has a most wonderful fish market.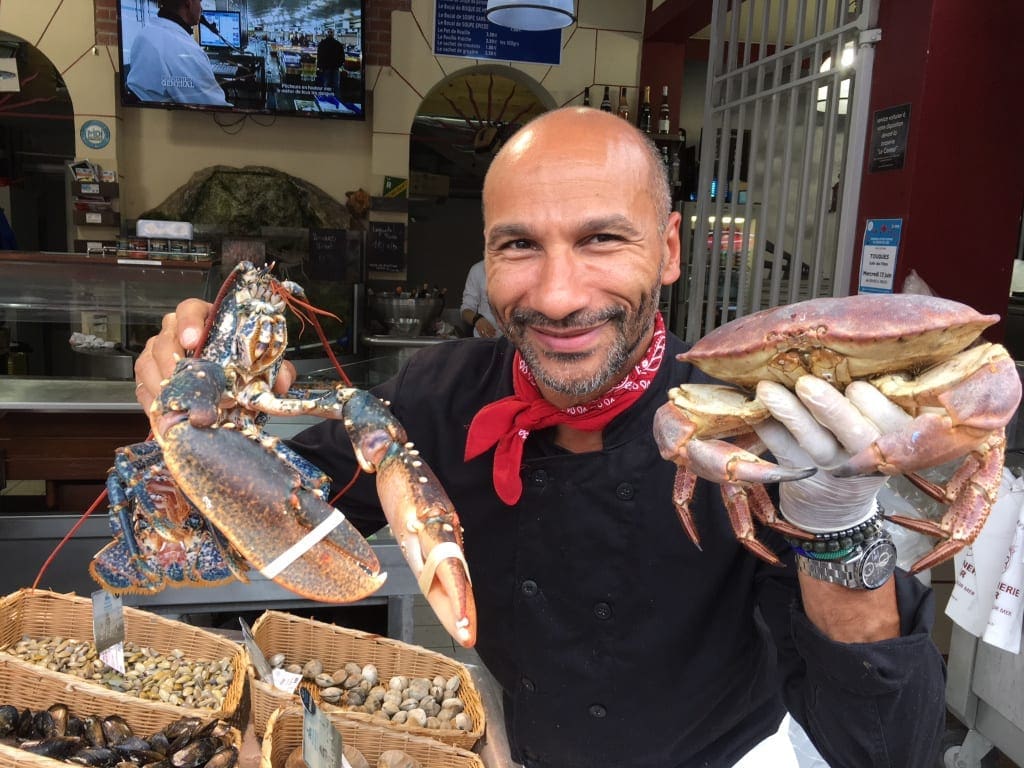 Ever since a child, when we used to take the ferry across the channel to Calais, I have loved northern France and its seafood. There is something quite special about tasting oysters and prawns fresh from the stall washed down by a bottle of inexpensive Muscadet-sur-lie, while locals and tourists alike drift in and out with the tide, occasionally disappearing with their catch. The afternoon soon drifts off into the evening with ill-defined insouciance.
No doubt I would have lingered longer, but this evening we are invited to a party celebrating the 50th anniversary of Pierre & Vacances. Held in Villa Le Cercle, close to the casino, riders demonstrate their equestrian skills in the grounds, while guests join in the largest table football game in the world, or play pick-up sticks on the lawn. Later on, I demonstrate moves on the dance floor last seen in the 80s, and best left there. Perhaps I had consumed too much sur-lie?
The less said of the following day, the better. Consisting of a post-party party, where more Calvados was consumed for no valid reason until the early hours, little sleep, a ferry ride with Le Mans rally drivers and a fleeting re-acquaintance with Portsmouth, it concludes with a drive back to darkest Essex via the wilds of Surrey. All of which made eminent sense at the time, no doubt.
Eventually I pull my car into the driveway, and recall my 2CV ride, the highlight of my trip. There is so much to do in Deauville away from its beach, only next time perhaps next time I visit, I'll skip drinking calvados in the morning – either before or after I have gone to bed.
---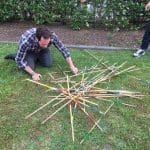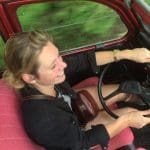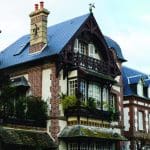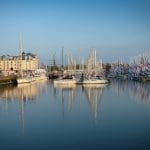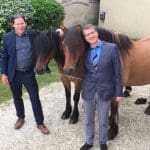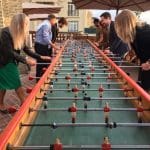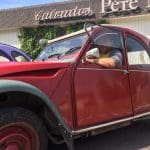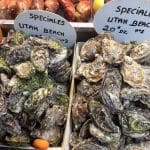 Further information on Deauville and Trouville
For information on Normandy, visit www.normandy-tourism.org
For things to do in Deauville Beach and the town, click here.
Calvados Experience tour and tasting: adults €12.50, children (6-17) €8.
For information on Normandy 2CV or camper van tours click here.
Le Gulf Stream II costs €8.
Brittany Ferries  (0330 159 7000, www.brittanyferries.com) sails three times a day from Portsmouth to Caen/Ouistreham (45 minutes' drive to Deauville) and once a day from Portsmouth to Le Havre (60 minutes' drive to Deauville).
Deauville Hotels
Situated between Deauville beach and Trouville, Pierre & Vacances Premium Residence Presqu'île de la Touques : www.pierreetvacances.co.uk, 0870 0267 145.
Mark Bibby Jackson
Before setting up Travel Begins at 40, Mark was the publisher of AsiaLIFE Cambodia and a freelance travel writer. When he is not packing and unpacking his travelling bag, Mark writes novels, including To Cook A Spider and Peppered Justice. He loves walking, eating, beer, isolation and arthouse movies, as well as talking to strangers on planes, buses and trains.