For Cuba Holidays: Think Santa Clara
James Clark
Posted on 12th Jul 2018
Invited by the Cuba Tourist Board on behalf of MINTUR for the FITCUBA Fair, James Clark visited the islands of the Villa Clara Keys, a five-hour drive from Havana, and discovered the ideal venue for Cuba holidays.

It doesn't look like Trump unravelling the work that Obama achieved in Cuba or the destructive force of Hurricane Irma has had any long-lasting effect on the island's tourism industry.
In November 2017, Cuban authorities reported that four million tourists had arrived so far that year and Cuba's fifth biggest city and capital of the Villa Clara Keys, Santa Clara had climbed the ladder and attracted visitors thanks to authorities promoting lesser known towns on the island for Cuba holidays.
Che Guevara Commemorated in Santa Clara
Almost 50 years ago, Santa Clara was captured by rebel forces. In what was to be the final battle, Ernesto Che Guevara and revolutionaries derailed Dictator General Fulgencio Batista's armoured train, filled with 373 armed soldiers and ammunitions. Batista fled Cuba for the Dominican Republic. He was later granted political asylum in Portugal and died of a heart attack in Spain in 1973.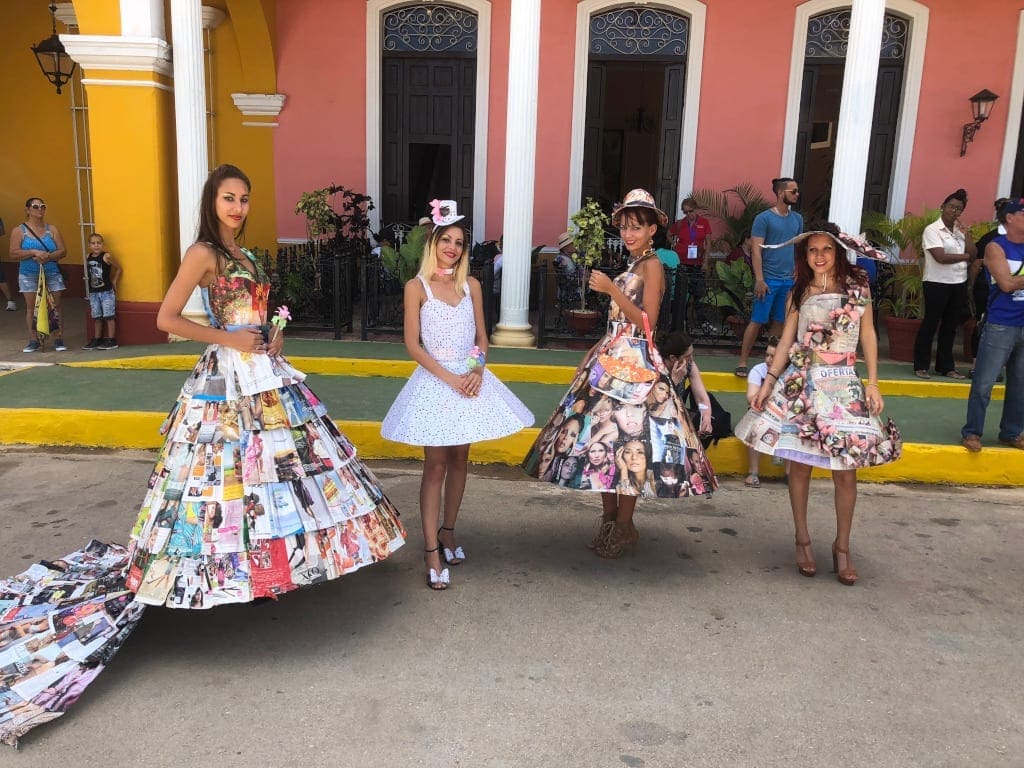 Remains of the train 'Tren Blindado' are located on the Avenica Liberación near Santa Clara station. The memorial consists of an obelisk dedicated to Che Guevara, a monument to the bulldozer used to derail the train and some of the original train carriages, now used as the rooms of the museum. A wander around is a fascinating experience that brings the history of one of the most well-known revolutions of our time back to life.
A little further out of town, Che Guevara's Mausoleum offers a rare insight into the life of the man himself. As well as his tomb, there is an exceptional collection of items belonging to Che Guevara including weapons and photographs from his life. He wasn't a bad looking guy.
A word of warning, don't try taking photographs within the Mausoleum itself, it is forbidden and the women working there don't appear to miss a trick. Their eyes are watching.
Sagua La Grande and Remedios
Our next stop was to Sagua la Grande another town promoted during this year's international tourism fair, FITCuba 2018. As we entered, the town's lively square, it exploded with live music, dancing and of course rum based cocktail drinking. Dancing the afternoon away, it quickly became apparent that we had arrived somewhere special, colourful and fun.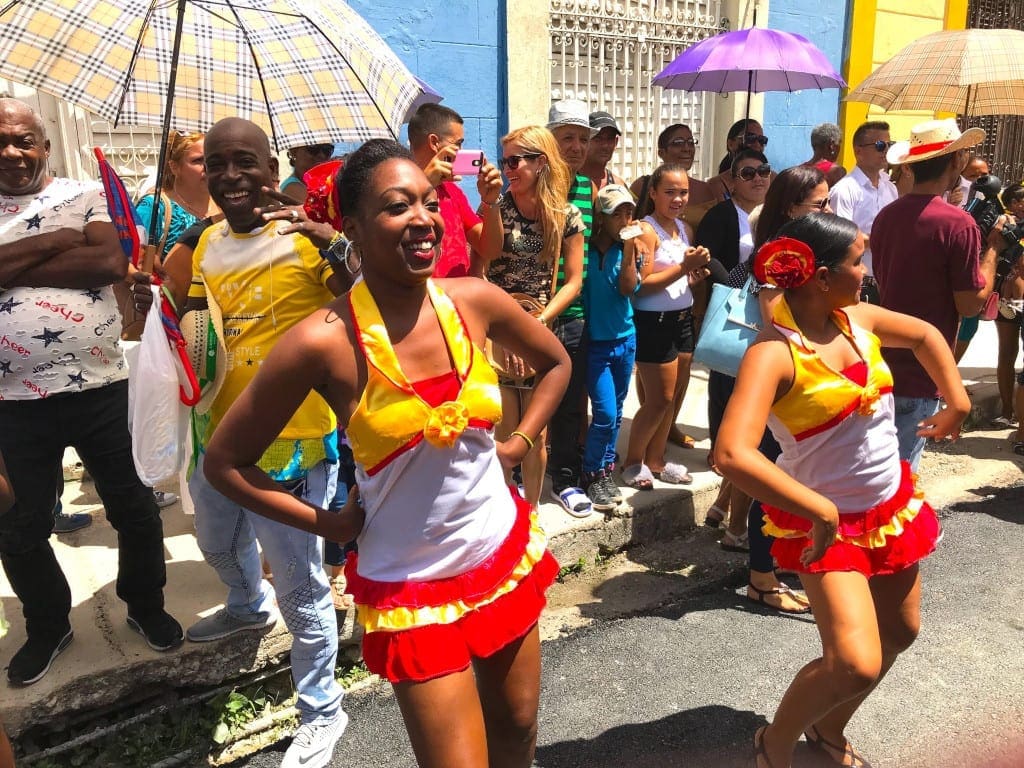 Remedios also known as San Juan de los Remedios somehow managed to escape the tourists eye until recently. The lively red, green, yellow and blue buildings blast every sense and the smiling, dancing and welcoming locals captivate your heart.
I had been informed that Remedios had been hit badly by Hurricane Irma, but in the chaotic and fun Cuban environment it was difficult to spot any evidence of her destructive force when walking around the square surrounded by bars, restaurants and shops. Locals had come together and rebuilt their town and it's a town to be proud of. Conveniently located only three miles (4.8 kilometres) from the beach – it's the perfect alternative to beach resorts.
That's not to say that there's anything wrong with the beach lifestyle. Villa Clara Keys has some of the most spectacular beaches in Cuba. If your idea of heaven is white sand, stunning blue water, sun loungers, excellent resorts, water sports and waiters offering five-star service then one of Villa Clara's beaches is for you.
---
Cuba Weather
Cuba's dry season is from November to April. With less rainfall and lower humidity, this is the most popular time to visit the island, especially as temperatures still reach the mid twenties. Three-quarters of the annual rainfall falls between May and October, which is also when hurricanes can occur, although August and September is the peak season for hurricanes. For more information on Cuba weather, click here.
Flights to Cuba
Virgin Atlantic has a twice weekly service direct from London Gatwick to Havana. Iberia flies via Madrid (also from Gatwick), and British Airways has a code sharing deal with Iberia from Heathrow. Air France and KLM fly via Charles de Gaulle and Amsterdam respectively. Bargain hunters could check out Eurowings flights from Stansted via Cologne.
---
For further information on Cuba Holidays
Visit www.travel2cuba.co.uk and www.cubatravel.cu.
---
For a tour of Havana
Contact Viajes Cubanacan (MINTUR) ground handler of the UK Tour Operator The Holiday Place www.holidayplace.co.uk.
James Clark
James Clark is a UK-based travel writer specialising in adventure and the great outdoors.