The LifeCo Detox Retreat in Bodrum
Travel Begins at 40 Editor
Posted on 5th Jul 2018
Intrigued by what all the fuss is about Eileen Wise embarks upon a The LifeCo detox retreat in Bodrum, Turkey, and comes back a totally rejuvenated woman.
Maybe there was a time – not so very long ago – when detoxing was considered just a little out of the ordinary, a pursuit for those serious health faddists with time and money on their hands. Invariably, they seemed to be models, celebrities, film stars – the Brads and the Angelinas of this world. But gone are those days, and now ever more of us are discovering the huge benefits of a detox, either in our own homes or, more pleasurably, somewhere in luxurious surroundings in the sunshine.
One such place to go for this body – and soul – welfare dividend is The LifeCo, near Bodrum in Turkey, at the small, but characterful, seaside town of Golturkbuku.
The LifeCo has been offering clients the complete detox and healthy living experience since 2006. They have built a business where over 50% of their clients are returnees, and they have an impressive celebrity following which includes Kate Moss, Naomi Campbell, Kelly Brook, Sadie Frost and John Galliano.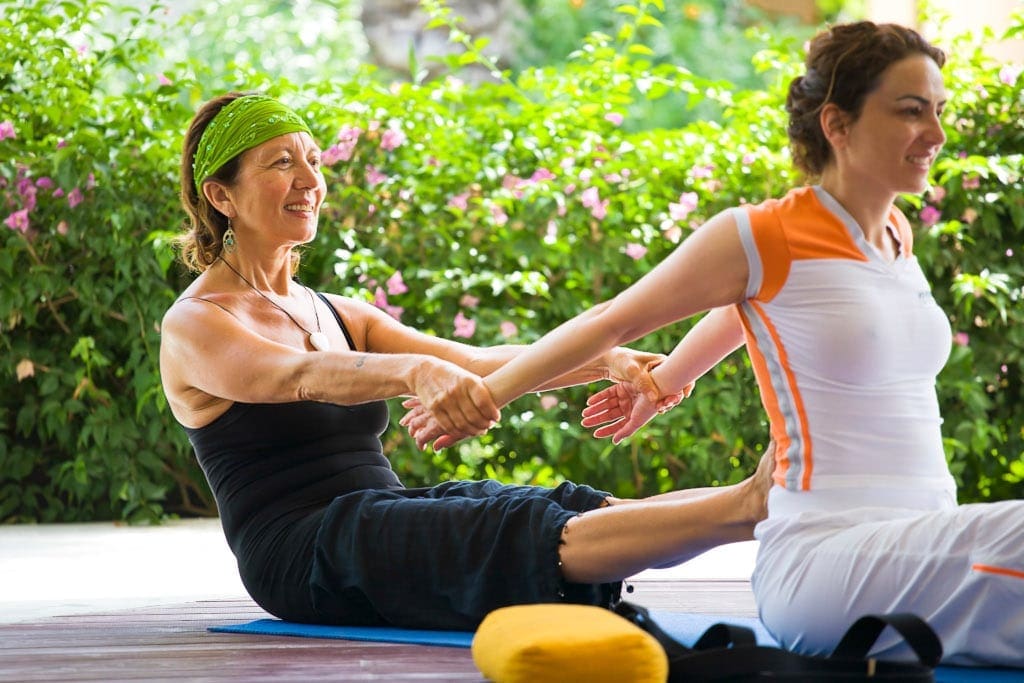 Before departing for the Turkish experience, The LifeCo recommends you undertake a pre-detox for at least a week. Doing this pre-detox, with its accent on cutting out caffeine, will ensure there is less likelihood of you feeling weak or tired, or experiencing headaches, during your stay. You might also wish to try some of the Activated You deals.
The day you arrive you have a consultation with the in-house doctor to discuss any health issues you may currently have, and receive guidance about which programme is the best for you. Some people opt for the total detox – liquids only – while others plump for the green diet, where you are allowed to have some light meals of vegetables and salads. It's not obligatory go on a strict detox diet as they do serve healthy 'normal' meals too.
TheLifeCo also stresses mental well-being with two optional yoga classes offered each day, one in the morning and one in the afternoon with classical hatha and pranayama breathing exercises.
All classes are suitable for complete beginners and experienced practitioners alike. The teachers, Pinar and Alp ensure the experience is safe and enjoyable for everyone. They encourage guests not to overstretch themselves and to listen to your body. Novices are never made to feel they are not up to the mark. In my five days there my yoga improved considerably, and I found myself in poses I'd never been able to contemplate before.
Not for the squeamish perhaps, but one of the treatments all guests are encouraged to take is what's euphemistically called 'Angel Water Treatment' – colonic cleansing. Nurses are on hand to carry out this daily treatment, which is effective in removing waste deposits and restoring optimum intestinal functioning, thus assisting the whole detox process immeasurably. It sounds intimidating, but after you've had it for the first time, it's really not so bad.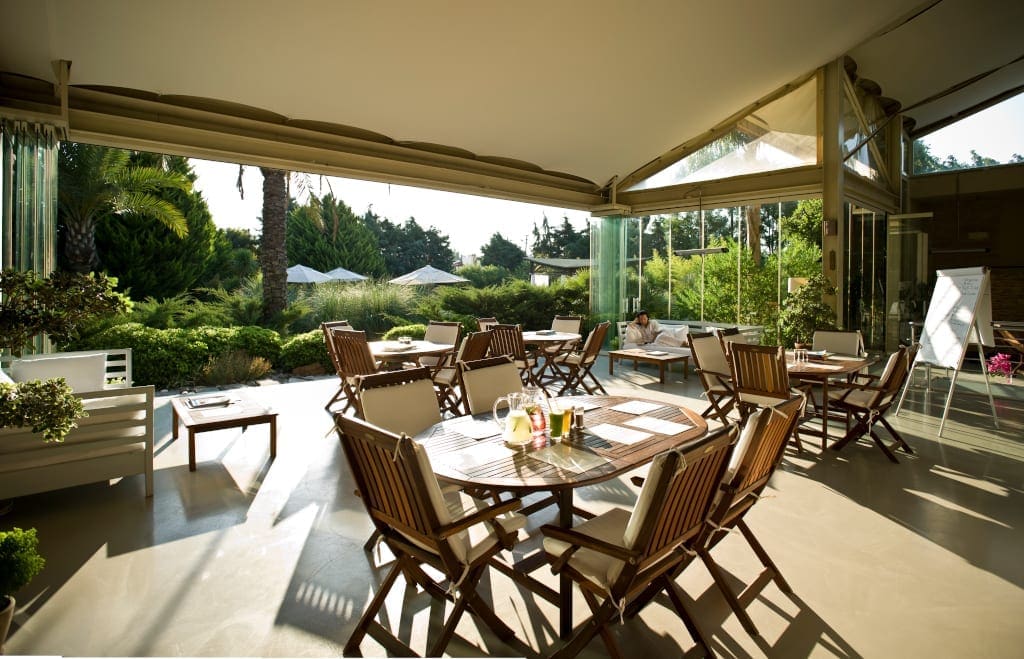 I loved the Hamman bath, where I was scrubbed all over and then washed like a baby in soapy bubbles. I came out squeaky clean and my skin had a healthy glow. The Balinese massage was wonderful – strong and deep pressure administered by the lovely Rin, who had magical fingers. She was so good that a couple of days later I went back to her for an equally sublime head and foot massage. These treatments take place outside, in luxurious hut type bungalows with white muslin curtains lightly blowing in a warm, gentle breeze, generating a feeling of pleasurable restfulness.
There is so much else on offer – hot stone, aromatherapy and Shiatsu massages, together with a myriad of facials and body wraps. Something, indeed, to accommodate all tastes.
Your stay can be as quiet or as active as you like. The pool is large enough to swim lengths, and there's a fully equipped gym with a trainer on hand to take classes or offer one-to-one coaching.
The LifeCo aims to return their guests back to the real world having gained knowledge about how to live more healthily. To that end there are numerous lectures and cookery demonstrations given by their head chef, Fazil Alasahin. I picked up many useful nuggets of information along the way – for example, dark veg is much better for you than light green veg, while kiwis can be an excellent aid to good sleep.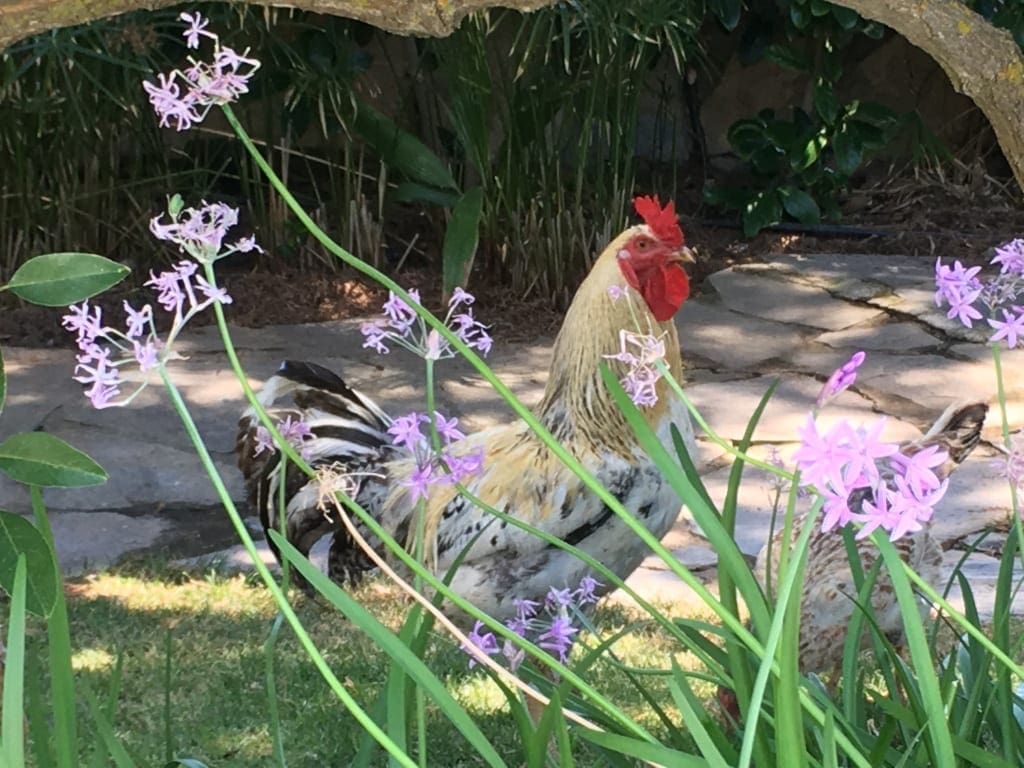 A stay is also about appreciating the restorative virtues of nature all around you, so being an animal lover, I enjoyed watching the many cats around the place – some tame and friendly, others wild and fiercely independent. The gentle clucking of chickens strutting around the grounds became a familiar sound, and the occasional crow of a cockerel only added to the charm of the place. Each morning you can walk in the pretty hills surrounding the town – the wild flowers are plentiful and sometimes you'll encounter goats meandering along the road.
---
For a detox experience slightly further from home, why not read Mark Bibby Jackson's experience The Art of Wellness, Kamalaya Koh Samui.
---
Wellness Programme Manager, Mirey Yuhay outlined her philosophy: "We aim to give a 360-degree holistic approach and offer all kinds of different therapies – anti-ageing, well-being and spiritual – and also provide pampering and beauty treatments.
"In this stressful, modern-day life we want to help our guests to be fitter, have more energy, and enjoy a higher quality of life after having a great experience when they are with us."
On my final day I was given a packed lunch of vegetarian sushi, a delicious rice paper salad wrap and some wicked looking but healthy brownies, ensuring that all the good work of the past five days was not blown at the airport or on fattening processed food on the plane flying home.
I came home 4½ lbs lighter after just five days, which was very satisfying. I'm now making fresh juice every day, together with my own delicious almond milk – and the pounds are still tumbling off.
---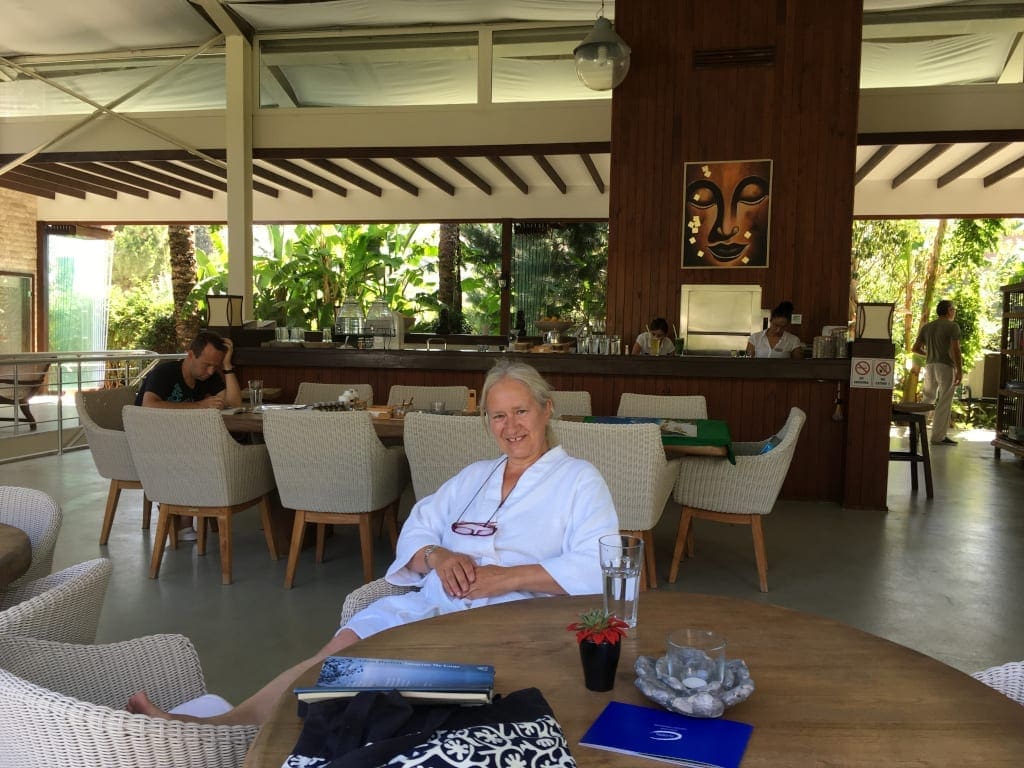 Fact Box
Flights to Bodrum go from all London airports with a variety of airlines. There are direct flights most days from all three London Airports – it is only a four-hour direct flight. Then it's just half an hour's drive from the airport to Golturkbuku.
A five-day detox at The LifeCo costs £1,200 – but do look out for the special offers they run from time to time. The resort has thirty rooms in the main hotel and a 14-roomed annex right on the seafront just a 10-minute walk away. I would recommend staying in the main hotel as the rooms are much brighter and more spacious, and you're right at the heart of the place, conveniently situated for all the yoga classes and treatments. They have centres in Antalya and for those wishing to travel further afield in Phuket.
The LifeCo: website Tel: 00 90 252 3776310
Travel Begins at 40 Editor
Travel articles, news, special offers, festivals and events from the Travel Begins at 40 Editorial team and our global network of travel industry contributors.