Elephant Sanctuary on World Elephant Day
Mark Bibby Jackson
Posted on 10th Aug 2018
To mark World Elephant Day on 12 August, Travel Begins at 40 interviews the World Animal Protection, formerly known as WSPA (World Society for the Protection of Animals), about what to look out for when booking a trip to an elephant sanctuary, or other such venue. 
This research shows that venues forcing elephants to have direct contact with tourists are the cruellest. This can include riding, washing experiences and performing in shows. Elephants are wild animals and pain is often used to keep them under control at these venues. Elephants used in tourism will also have been put through 'the crush' to break their spirit, which includes sleep deprivation and the use of pain.
To help you avoid these places World Animal Protection has compiled a list of five of the best ethical elephant venues to visit, which you can read at the bottom of the interview, based on extensive research the organisation carried out last year:

Why did you select these venues?
Last year we put together a comprehensive report into the conditions for elephants in tourism across Asia. The report, 'taken for a ride', looked at 220 venues in Thailand, Laos, Cambodia, Nepal and Sri Lanka. It exposed the exploitation of captive elephants but also helped us discover venues that were treating the animals well. These are five of the best places where people can see elephants and experience their magnificence without compromising their wellbeing. They were all selected because they prioritise the welfare of elephants whilst providing visitors with a fulfilling experience.
What should people look for when booking trips to an elephant sanctuary or other venues?
Avoid anything that involves rides and shows, i.e. where the elephants are made to perform tricks. These are easy to spot and definite red flags due to the brutal training involved to make elephants perform these specific behaviours on command. Other clear signs of cruelty to look out for are elephants swaying back and forth or chained up with no access to shelter, food and water and being forced to interact closely with tourists. Even amongst venues that don't offer these activities there are good and bad ones. Therefore, it is crucial to research an experience beforehand. Venues that provide better welfare for animals will keep interaction to a minimum and never force them to be near people. They will also often provide education about the animals. Be wary of any place that allows lots of people to crowd around the elephants, whether to feed them or wash them. The best venues will only allow tourists to observe the animals from a respectful distance.
Why is this such an important issue?
Elephants are intelligent, sensitive animals that can live long and rich lives in their natural environment with their families. In the wild, elephant families form lifelong bonds and roam large territories together. A life in entertainment is no place for these animals and prevents them from expressing their natural behaviour. It is shocking to inflict this kind of cruelty on such amazing creatures for entertainment. The booming elephant tourism industry, if left unchecked, also risks incentivising poaching, putting further pressure on wild elephant populations.
To what exent can tourism benefit elephants around the world?
Tourism, if done right, can be a powerful force for good for animals, the environment and communities alike. Genuine sanctuaries provide a place for elephants who have been broken by the tourism or logging industries to live a peaceful protected life. Seeing these animals living happily, in a natural environment, is also an amazing experience for tourists and can be highly educational. However, there is no value in seeing an elephant broken through brutal training and forced through pain into performing unnatural behaviours.
Can you provide examples of good and bad experiences?
Sadly, the worst case scenarios when elephant tourism goes wrong can be tragic. Elephants, however intensive their training, are wild animals and can be unpredictable and even dangerous, particularly when put under prolonged stress, such as when giving rides and performing in shows. There have been several cases where elephants have seriously injured or even killed their handlers and tourists. Visiting venues that keep a safe and respectful distance from elephants is the best way to keep both animals and visitors safe. Visitors to these types of venues regularly report having a wonderful experience, in which they have been able to learn about the elephants and witness these magnificent animals living peaceful lives free from cruelty.
What does World Animal Protection do to protect elephants?
World Animal Protection is campaigning around the world to educate tourists to make more informed choices that are kinder to animals whilst on holiday. We also campaign for the tourist industry to move away from selling cruel rides and shows, and support genuine sanctuaries, and for governments to change the law to protect animals. Finally, we work with elephant venues on the ground, helping sanctuaries thrive but also supporting venues that want to become elephant friendly, stop offering cruel activities and give their elephants a better life.
What can people do on World Elephant Day?
People can help in lots of ways on World Elephant Day. If you are lucky enough to be planning a holiday to Asia soon, you can book higher welfare elephant venues such as the five we recommend. Then tell everyone about it. If you are travelling with a tour operator, let them know that you will only take part in elephant friendly experiences. That way you will be helping transform the elephant tourism industry by proving that people will choose an ethical experience when given the chance. If you are not jetting off just yet, you can help by following our campaign and adding your voice to our global movement to protect elephants.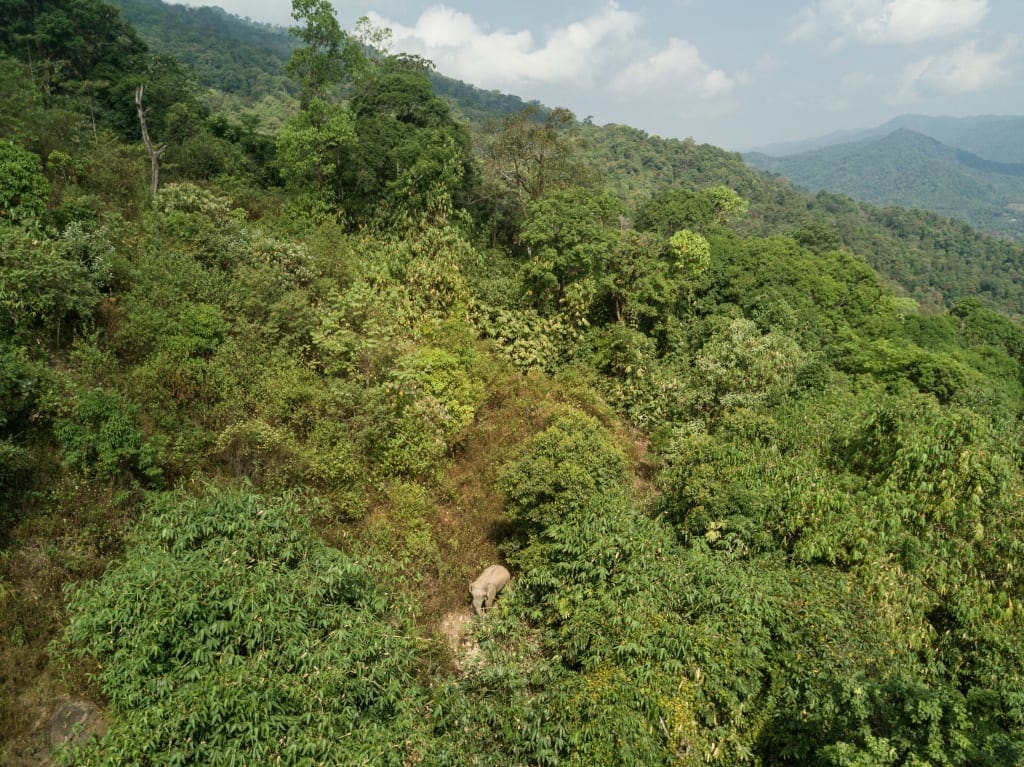 ---
World Animal Protection is not the only organisation working to protect elephants, read about Born Free's Elephants in Crisis appeal.
---
World Animal Protection Five Ethical Elephant Venues
Laos, Nepal Elephant Sanctuary, etc
Experience an intimate non-riding experience focused on education and elephant welfare. Walk in the jungle with rescued elephants and learn how they communicate with people.
Experience daily Nepalese village life and meet the 14 resident domestic elephants. Follow them to the grasslands where their keepers (mahouts) cut and collect grass to feed them and accompany them on a walk in the jungle.
Thailand Elephant Sanctuary etc
This Chiang Rai elephant sanctuary provides 40 acres of lush habitat for the six resident elephants to live independently and behave naturally in a stress-free environment.
Observe elephants in their natural environment, foraging for food, wallowing in mud and wrestling and playing. Camp with the Karen Hill Tribe (indigenous tribal people) and experience elephants at a safe and respectful distance.
BLES (Boon Lott's Elephant Sanctuary), Thailand
BLES is a safe haven for abused elephants that have been rescued from situations of daily brutality and distress such as they experience when forced to carry out elephant rides and entertain tourists. Visitors can accompany the 14 resident elephants on walks, gather food for them and camp in the jungle.
Mark Bibby Jackson
Before setting up Travel Begins at 40, Mark was the publisher of AsiaLIFE Cambodia and a freelance travel writer. When he is not packing and unpacking his travelling bag, Mark writes novels, including To Cook A Spider and Peppered Justice. He loves walking, eating, beer, isolation and arthouse movies, as well as talking to strangers on planes, buses and trains.