Reno Nevada: the Biggest Little City in the World
James Clark
Posted on 28th Aug 2018
On a week's trip to Reno Nevada, James Clark samples a taste of the Wild West, falls in love with Lake Tahoe and finds himself in some deep water.
The first thing to strike me about Reno-Tahoe International Airport is its accessibility, less than ten minutes in a cab into Reno and the Amtrak train pulls up in central downtown.
Reno is a small city in the mighty USA, with all the glitz, glamour, bright lights, soaring hotel and resort complexes and casinos you'd expect, but compact enough to walk around. Perhaps that's where it gets its name from: 'The Biggest Little City in the World.'
It's the second largest tourist destination in Nevada. Activities available include gaming, adventure, great food, plenty of drinking holes, shows, festivals, museums, art, culture and more. Reno even has its own 'soccer' team Reno 1868 FC.
Reno Nevada River Rafting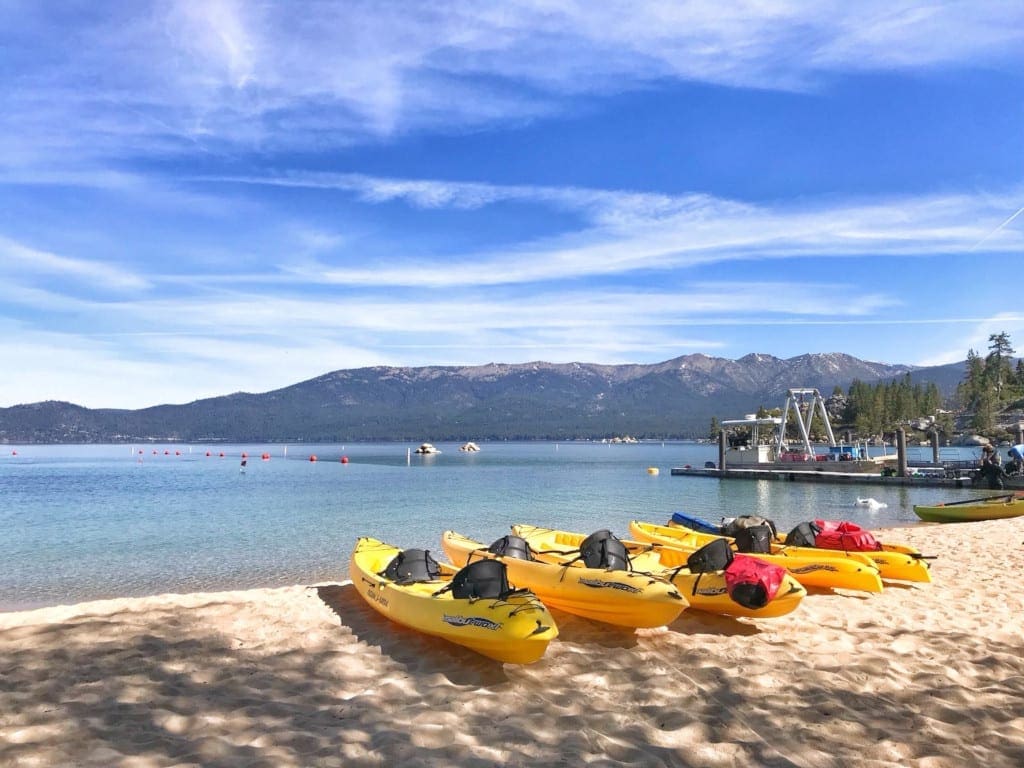 In pursuit of adventure we rented an inflatable kayak from Truckee River Rafting and a life-saving guide to tackle the 5.5 miles river from Mayberry Park back to downtown Reno, through scenic meadows, mountains and small rapids. I mention the term life-saving because I fell in within the first five minutes and due to the great training provided earlier I knew exactly what to do when being swept downstream. I'd like to brag that I wasn't the only one, but that would be a lie. The others stayed on without a hitch.
After two nights at the Circus Circus Reno Hotel and Casino that connects to Eldorado Resort Casino and Hotel, and Silver Legacy via a network of fun packed tunnels, and a failed attempt at tackling the world's tallest climbing wall at the Whitney Peak Hotel, we decided it was time to leave Reno and head for the Wild West.
Our first stop just 45 minutes south of Reno was the historic town of Genoa. Founded in 1851, it's the first settlement in what is now Nevada. We took a town tour where we learned about its history and ghosts of the past. After a great turkey sandwich and beer at The Pink House gourmet cheese and charcuterie shop, I headed to The Genoa Bar, Nevada's Oldest Thirst Parlor for a bloody mary. With tons of historic charm – and beer – this is a popular waterhole for motorcyclists on their way to Lake Tahoe and tourists, hikers and nature lovers heading to Carson Valley.
Lake Tahoe and Carson Valley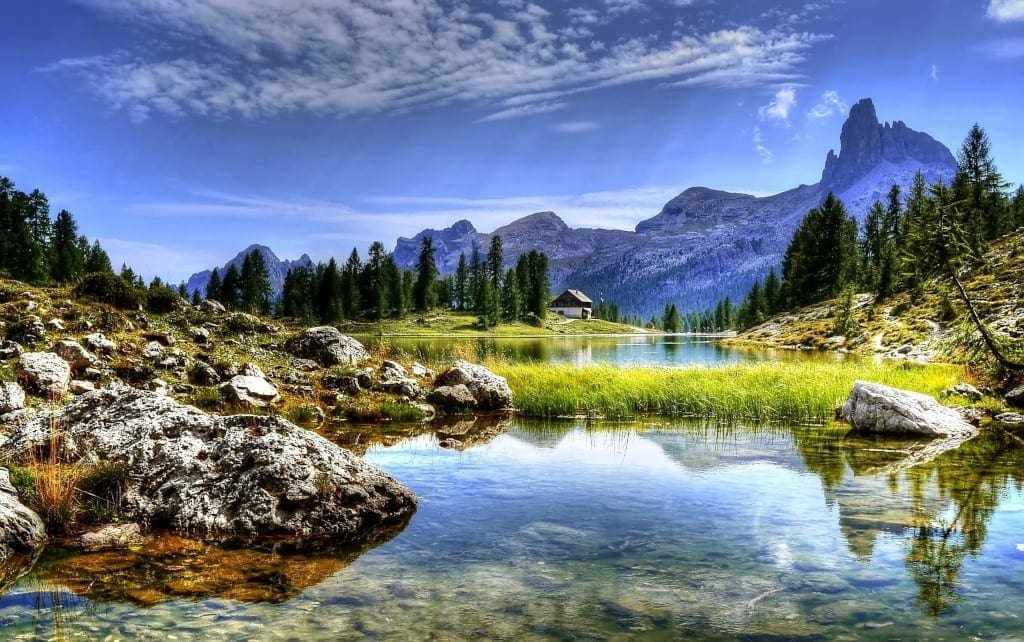 Carson Valley lies between the Sierra Nevada range, the Great Basin, the West Coast and the Wild West. It's the ideal destination to take a walk and stare in awe at the 10,000 feet peak mountains in the distance, within these mountains Lake Tahoe hides.
It's impossible not to fall in love with the overwhelming beauty of Lake Tahoe, the largest alpine lake in North America surrounded by snow-capped mountains. Whatever preconception you may have about Nevada being a desert plain, Lake Tahoe blows it out of the water.
---
For more ideas of what to do in Nevada, read Four Great Trails to hike in Nevada.
---
Undeterred by the previous white water rafting incident we agreed to go kayaking on the north shore of the lake with the Tahoe Adventure Company. It was such a great way to discover the beauty of the lake, exercise, enjoy the peace and reconnect with nature. Our guide even provided us an educational tour and later a beach lunch.
Sampling the Wild West
The next day, it was time to explore the former mining town of Virginia City. Dating back to the 1860s, little has changed since then.
We started with a ride on the scenic V&T railroad, on a whirlwind tour of the city, which proved a useful way to gain our bearings before exploring on foot. Included is a tour of the mine and the Piper Opera House and more places to eat and drink than you could imagine.
My favourite watering hole was the historic Bucket of Blood Saloon, where a fight once ensued after a poker game. It was so intense that the next day was spent emptying buckets of blood out onto the street. It's much calmer these days, but like everywhere else in Virginia City, and indeed Nevada, it has a story to tell.
---
Flights to Reno Nevada
Netflights.com offers return flights for a seven-night stay in Reno Nevada from London Heathrow to Las Vegas with Aeromexico for just £679pp. Based on selected dates in September 2018. Book by 20 September.
For more information on Nevada
Visit: www.travelnevada.com
James Clark
James Clark is a UK-based travel writer specialising in adventure and the great outdoors.