Thailand Travel Tips: Do's and Don'ts
Johan Smits
Posted on 21st Aug 2018
Having lived three years in the Thai border town of Mae Sot and visiting the kingdom more times than he can recall, Johan Smits shares his Thailand travel tips to give you a head start for your next trip.
If you're over 40, you may remember the time when a trip to Thailand was still rather exceptional, prompting visions of a faraway land of smiles and mystery. Meanwhile the world has become a village and in the faraway land the smiles and mystery have somehow faded with the effect of mass tourism. But it doesn't have to be like that. Put in a little bit of effort and you'll discover a land that, like a Russian doll, does not stop enthralling you the further you venture below the outer shell of tourist brochures. If you have yet to discover this Southeast Asian kingdom, here are some Thailand travel tips to give you a head start.
Thailand Beaches – the country is much more than sun and sea
With many people it's almost a reflex – mention Thailand and they think of a sunny beach. While Thailand's long, southern coastlines are certainly part of its major attractions, it would be a crime to ignore the rest of the country. After all, the incredible diversity of Thailand's regions is probably one of its most pronounced characteristics. The kingdom's 76 provinces are divided into four regions – north, northeast, central and south – and each has its own history, culture, language and people. From mountain villages and dozens of national parks, to historical former capitals and outlying islands, get off the beaten track and explore some of the other attractions Thailand has in stock for you.
Bangkok, capital of Thailand, isn't simply a choice between either sleazy nightlife or daytime temples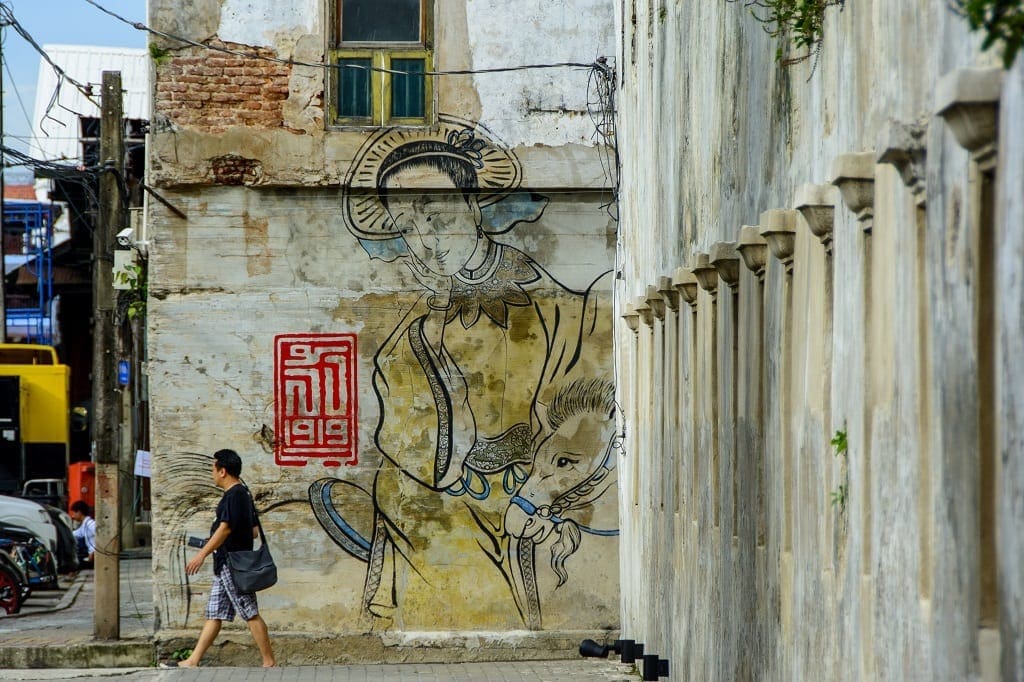 Many visitors to Thailand use the country's capital as a quick overnight stop on their way to the beaches of the south or the rainforests in the north. At best they reserve an extra day to visit the Royal Palace, a floating market and a temple or two. Yet, Thailand's City of Angels deserves a spot as a destination on its own and you could easily fill three or four days there. If you're looking for variation from the city's usual attractions, then click here to explore some undiscovered things to do in Bangkok.
Thailand Travel Tips: It's not all Thai in Thailand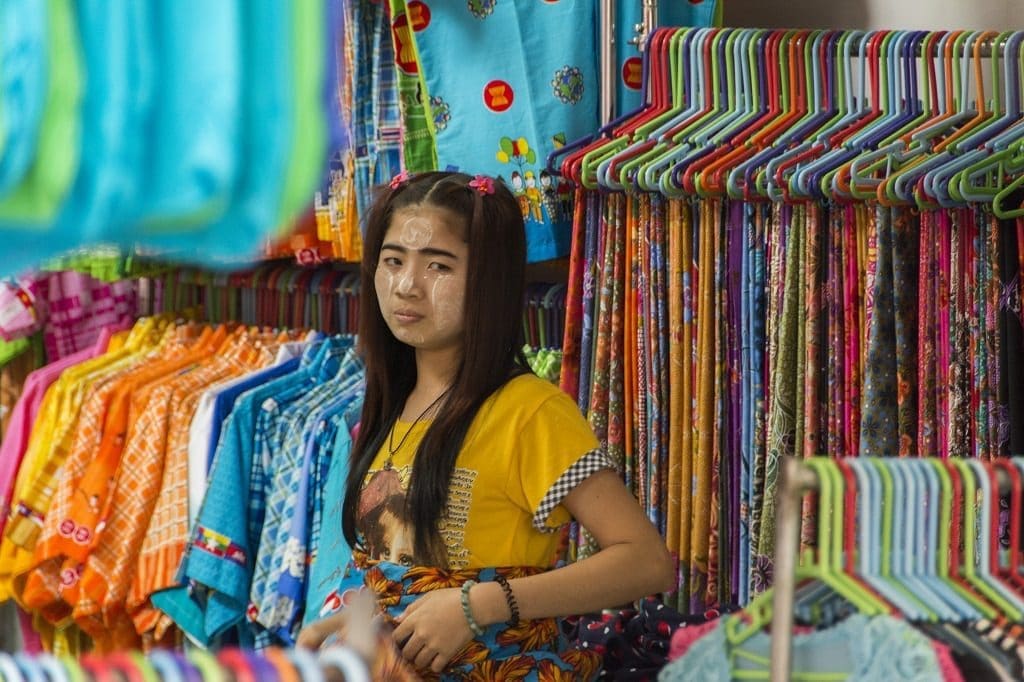 Thailand's population of roughly 69 million consists of no less than 70 ethnic groups. They often have their own language, culture and customs, from the ethnic Malay Muslims in the south and polytheistic Lahu in the north-east to the Karen – of which many are Christian – in the north. Visiting these ethnic communities in Thailand and discovering their generations-old lifestyles can be a fascinating and rewarding experience. So, next time you're up north, go and have a cup of oolong tea in the Chinese mountain village of Ban Rak Thai in Mae Salong and chat with the descendants of the Kuomintang army's 93rd division who fled here from Communist Chinese troops in the 1960s.
---
To discover more about Thailand, read Travel Begins as 40's 'Essential Thailand Travel Guide for the Over 40s'.
---
Best time to visit Thailand according to what most interests you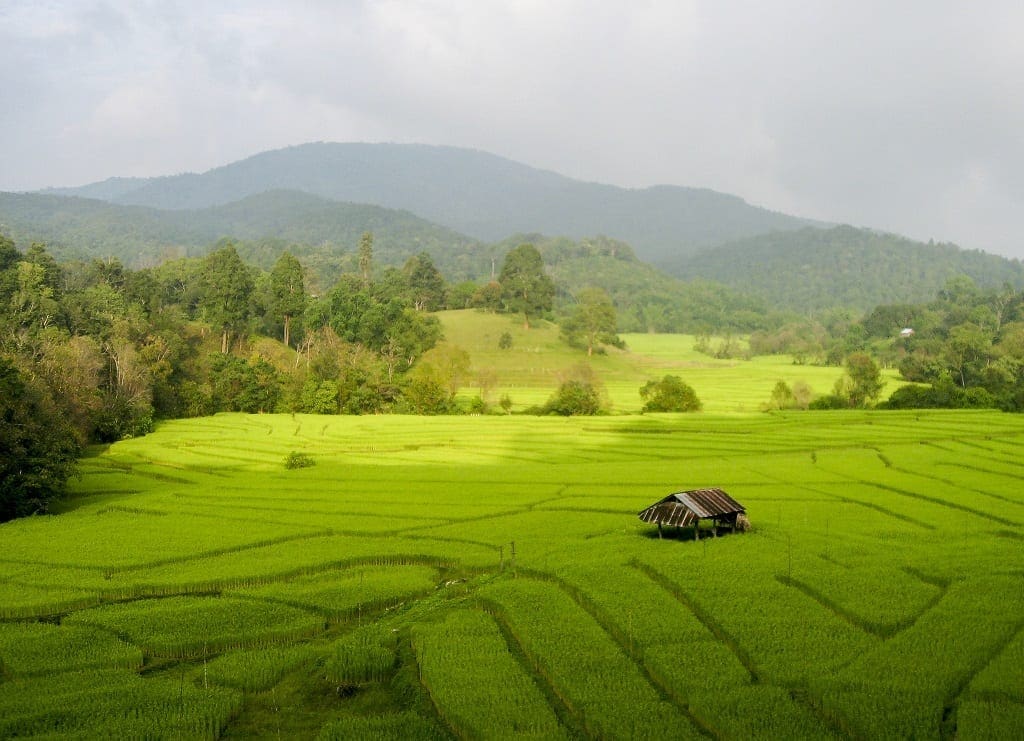 Climate patterns differ within Thailand but in very broad terms there are three seasons: hot, cool and wet – and none of them is bad. From December to February, thousands of pink and red lotus flowers burst in full bloom in Lake Nong Han in Udon Thani province in the northeast – a natural 8,000-acre big festival of colour for flower enthusiasts. Meanwhile, huge sunflower fields in Lopburi and Saraburi provinces in central Thailand bathe the world in a magnificent yellow hue that would make Van Gogh instantly swap nationalities.
If it's beach, sun and sea you're after, then Thailand's hot season is not a bad bet to avoid the crowds who flock here during the cool months. Scuba divers, on the other hand, have a choice between October to April if they prefer the west coast of the Andaman sea, or June to September for the coast in the gulf of Thailand. And if someone tries to talk you out of visiting Thailand during the wet season, know that this is the time of deep-green paddy fields, dramatic skies and thick waterfalls. Photographers love this season as the quality of the light during the so-called golden hours (just after sunrise and immediately before sunset) is then at its most impressive. This happens also to be the best season for night-time firefly watching in Amphawa district in Samut Songkhram province – an activity as magical as it sounds obscure. Bottom line: whatever is your thing, there's always a good time for it – but do the research.
Thailand Travel Tips: Consider travelling by train…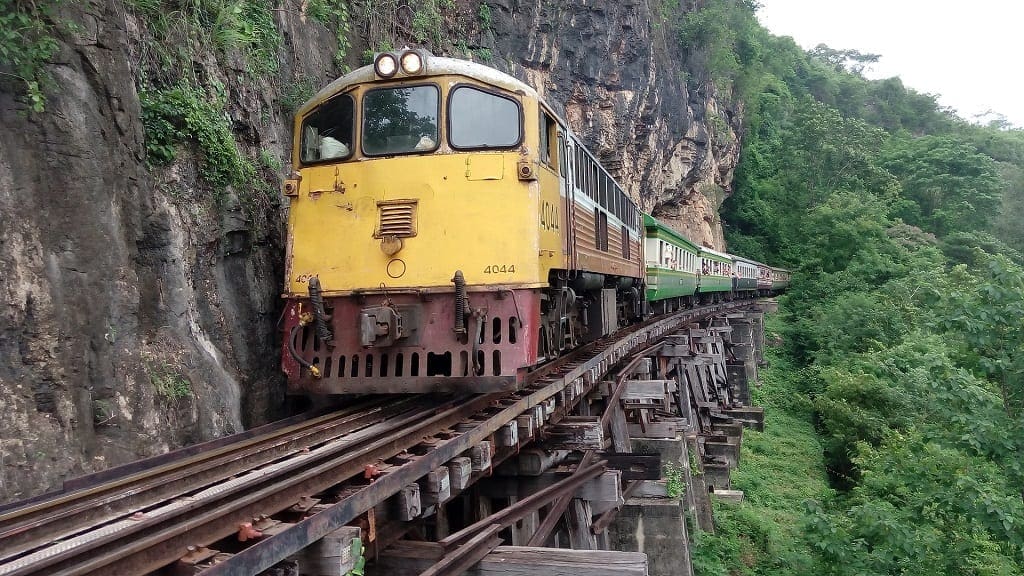 While airline companies like Nok Air and Air Asia provide plenty of budget flights across Thailand, travelling by train is often the more rewarding option. The 700 km journey from Bangkok to Chiang Mai is especially popular. Sit back and enjoy the journey watching Thai villages and rice paddies slide past while you chug towards your destination – or take the overnight train and wake up to the sight of northern Thailand's forests and hills. Another great experience is to take the Bangkok to Nong Khai train in December and ride through a yellow sea of blooming sunflowers (see above tip) when you get to Tambon Hin Son and Tha Khlo in Saraburi province. Detailed information can be found on the excellent The Man in Seat Sixty-One train travel site.
… and explore northern Thailand by motorbike
Northern Thailand is one of the best biker destinations in the world. The 600 km Mae Hong Song Loop featuring over 4,000 bends and curves is probably the most popular route for motorcyclists in Thailand – yet there are so many more here, and with a good map or navigating application you can go out and explore on your own. Click here to read about a five-day northern Thailand motorcycle trip, and click here for Thailand travel tips on motorcycle rental in Chiang Mai, or you could even drive your own tuk tuk.
Elephant Sanctuary Thailand – say no to animal shows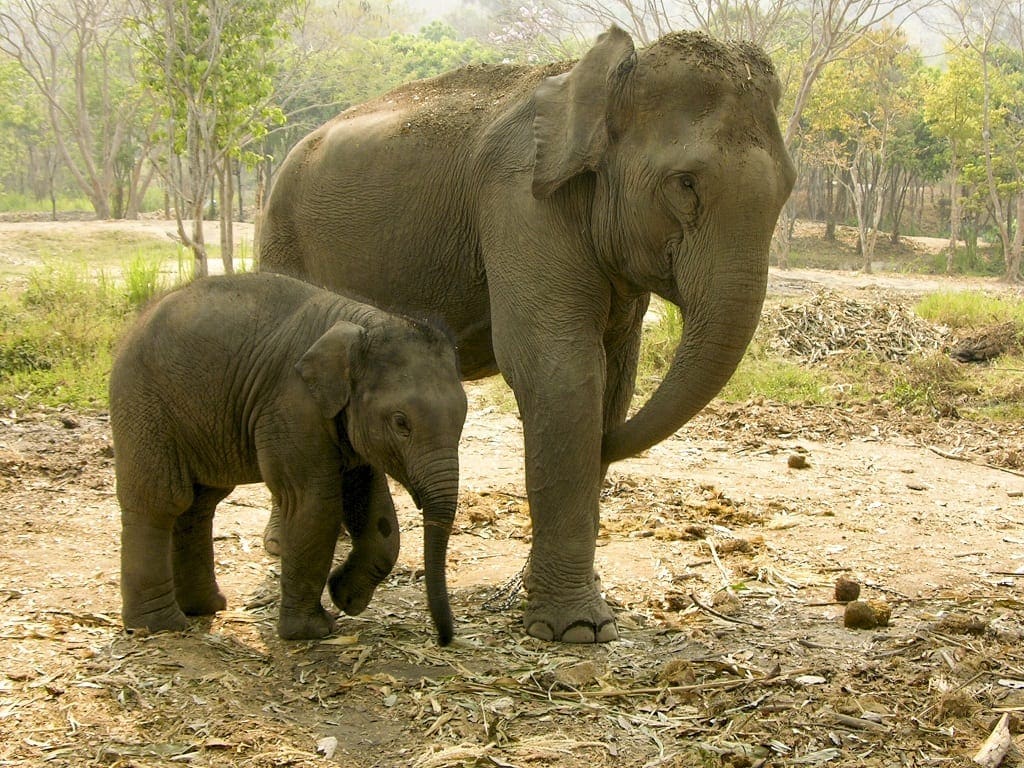 There are plenty of companies and tour agencies in Thailand promoting elephant trekking or "sanctuaries" where elephants perform tricks. Wild elephants do not take kindly to humans riding on their backs so in order to make them more acquiescent, they're brutally and violently beaten into submission from a very young age after being separated from their mothers. However, there are enough genuine elephant sanctuaries in Thailand – please do some research before deciding which to visit. A good indicator is if they offer elephant riding, shows or tricks, and if the elephants are chained at any point.
Two reputable and ethical elephant sanctuaries are Elephant Nature Park in Chiang Mai in the north, and Wildlife Friends Foundation Thailand (WFFT) in Phetchaburi near the seaside resort of Hua Hin in central Thailand. In Thailand, you can also pet tigers and take selfies with them. The monks who ran the infamous Tiger Temple in Kanchanaburi – now closed down after being accused of animal abuse and illegal wildlife trafficking – are opening an offshoot tiger "zoo" called Golden Temple next to their monastery. Tiger Kingdom, another tiger petting business with branches in Chiang Mai and Phuket, has a much more savoury reputation of how they keep and care for the animals. The question remains, do you want to sentence a captive-bred tiger to lifelong incarceration for your own selfie-taking benefit?
Thailand Travel Tips: Be aware of local culture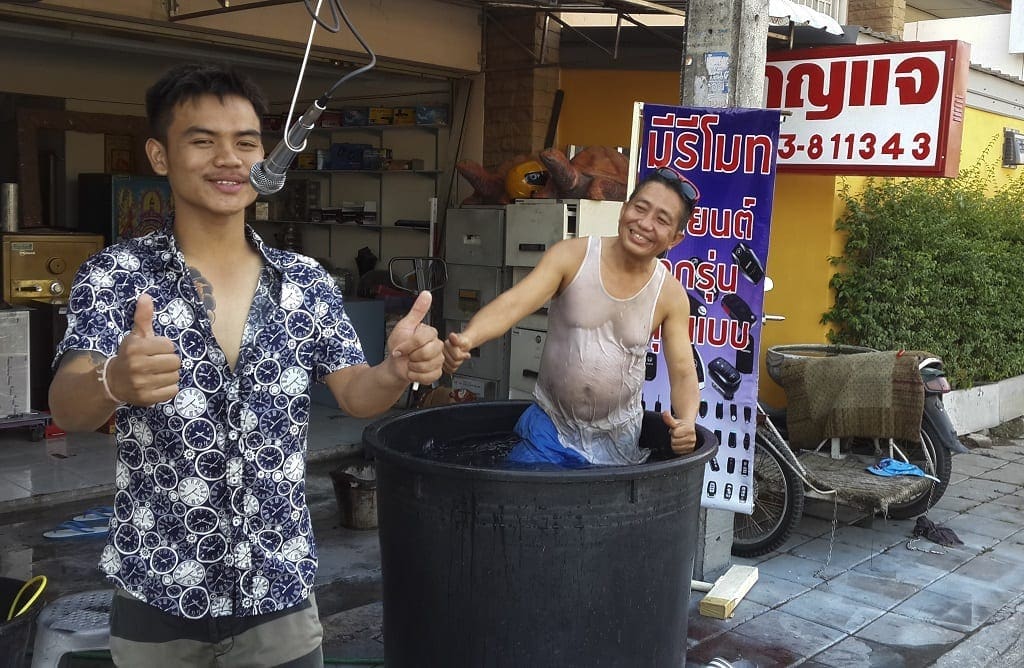 While people in Thailand have a reputation for fun-loving folk who are always game for a good joke, they may be more conservative than you would expect – and very patriotic. Dress a little bit smarter and you'll gain more respect. Memorising a few Thai words and phrases may make you sound like a two-year-old but your efforts will be appreciated and goodwill will increase. Know that the monarchy in Thailand enjoys a level of sacredness that is rarely equalled in the world. Lèse-majesté laws are strict and severe – best is not to discuss this topic at all.
Thailand Travel Tips: Plan ahead when thirsty
Officially you cannot buy alcohol in shops and supermarkets in Thailand from 2pm to 5pm and from midnight to 11am. You'll be able to circumvent this by going to your local hole-in-the-wall street shop, but if you're looking for your favourite brand of beer in a supermarket to celebrate completing a sweaty hike or a long bike trip, then plan ahead.
---
Further information on Thailand Travel Tips
The information on Thailand's official tourist website is unsurprisingly not always the most objective, but nevertheless very useful for its wealth of practical details and some invaluable Thailand travel tips: https://www.tourismthailand.org/
Johan Smits
Freelance writer, translator, web content developer, author of the novel Phnom Penh Express and Tommy, a short story. Loves trying out local brews, avoids noise. Chronically indecisive about where to lay down his hat. Shortlisted AITO Travel Writer of the Year 2018.