The Old Stones, Megalithic Sites
Kate Burbidge
Posted on 6th Sep 2018
The Old Stones is a comprehensive guide to all the megalithic sites in the British Isles, containing details of each site interspersed with historical context, written and edited by experts and enthusiasts, for enthusiasts of all levels.
As it says in the introduction, The Old Stones is written by and for prehistoric site enthusiasts, it is a comprehensive, even exhaustive, guide to the ancient stone age and bronze age sites in Britain and Ireland. Not some of them, not the most popular or important, but all of them. If it has been discovered, even if there is no longer much visual evidence of its existence, it will be here for you to discover in turn.
Counting academics among its collaborators lends this guide book an authority that many others lack while remaining accessible and engaging. With contributions from many respected prehistorians this book is certainly aimed at the serious enthusiast but would also be enormously helpful to the hobbyist or someone just beginning to delve into the monuments of the Stone Age British Isles.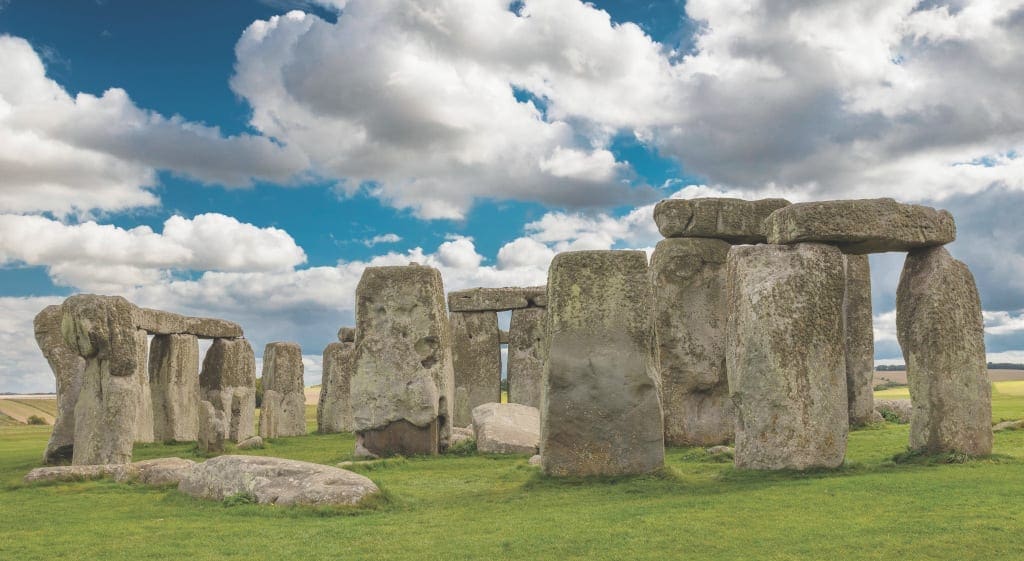 The introduction and foreword – by Andy Burnham, founder and editor of The Megalithic Portal website and Mike Parker Pearson, Professor of British Later Prehistory at University College London respectively – help place these sites and monuments in both historical and contemporary contexts, touching on the history and study of stone age monuments, outlining their significance today and to those who built and used, sometimes reused them over the millennia.
There follows a more in depth look at the world of Stone Age Britain and Ireland, setting in it a broader context of Europe at the time and of the ages that came before and after, following its development from the Neolithic to the Bronze Age. This section, by Vicki Cummings, Reader in Archaeology at the University of Central Lancashire, also explores many features of various types of megalithic structure – dolmens, long barrows, rock art, etc. – explaining their functions and the research that has led to these current theories. Cummings' Imagining Prehistoric Landscapes is a potted but detailed guide to the universe of the monument builders that allows the lay person access to a period often shrouded in mystery and outlandish theory.
The gazetteer section of the book is clearly divided into countries and subdivided into regions and subsections thereof. Each region starts with a top ten or top 15 list of specific types of monument – stone circles, sea views, industrial sites, etc – to enable or inspire you to find sites of one particular type or another all across the British Isles. Each entry is named, with alternative names where appropriate, classified by type – stone circle, henge, passage tomb, etc. – and given relevant map and longitude and latitude references together with the name of the nearest town or village. Entries often include the best way to access the relevant site, with such attention to detail there is absolutely no excuse not to find what you are looking for in these pages whether you are searching by site type or by area.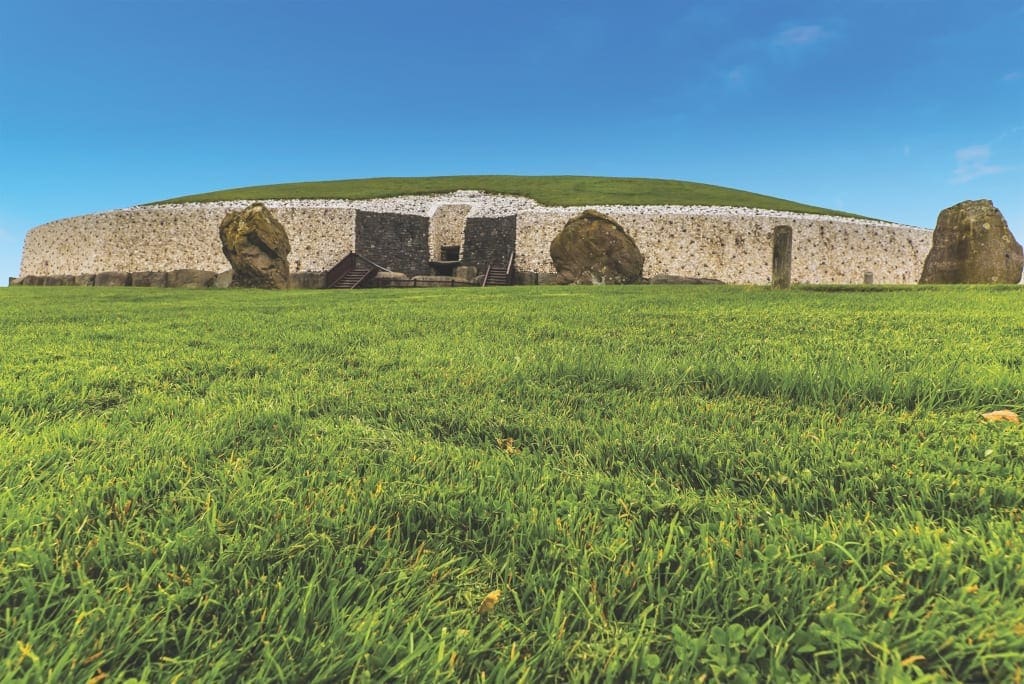 Most entries are beautifully illustrated with photographic images and, in the case of the more complex sites, illustrations of their layout. Each entry also includes a physical and historic description of the site, the greater the site's historic or scientific significance, the longer the text. Major sites such as Stonehenge, Newgrange, and Brodgar are accompanied by quite in depth texts containing historical context, research results and the latest news from ongoing excavation work at the respective monuments.
The gazetteer is also peppered with short texts concerning a feature or research project relevant to one of the entries on the adjoining pages. These short texts, too numerous and diverse to list here, provide an extra layer of interest to an already fascinating guide, allowing the reader to be inspired to search for more information in the book and wider experiences in the stone age landscape. More than a what and where guidebook, this publication adds the how, who and why.
---
The Old Stones, A Field Guide to the Megalithic Sites of Britain and Ireland
Edited by Andy Burnham
Watkins Publishing
Price £26.39
Kate Burbidge
Born in South Wales and rapidly relocated to Beirut, Kate has always enjoyed wandering. The travel bug took her early, having had the good fortune to be taken around various cultural highlights of Europe as a child. Kate enjoys sampling different cultures, food and languages, which is pretty much how she ended up in SE Asia; where she stayed for several years. A grammar authoritarian, walking thesaurus, art nerd and beach bum, Kate has since returned to Europe but she's not ready to hang her all terrain flipflops up just yet.