Busaba Bangkok Thai Cookbook
Coral Glennie
Posted on 24th Oct 2018
With more than 100 Thai recipes, Busaba Bangkok Thai Cookbook brings the taste of Thai cuisine direct to your kitchen. Coral Glennie reviews what treats you have in store.
The British, as with other nations across the world, have long had a love affair with Thai cuisine. The aromas from the cooking and the versatility of the herbs and spices used, are renowned not only for their gastronomic delights but also the reputed health enhancing – qualities of ginger, galangal, nuts, tamarind and cardamom amongst other ingredients, all comprehensively listed in the Thai Larder Section which concludes the Busaba Bangkok Thai Cookbook.
Although happy to savour the tasty yet seemingly simple dishes in Thai restaurants and other food outlets, many non-Thais are reluctant to try cooking Thai dishes in their own homes. The Busaba Bangkok Thai Cookbook systematically sets out to help its readers overcome such culinary inhibitions.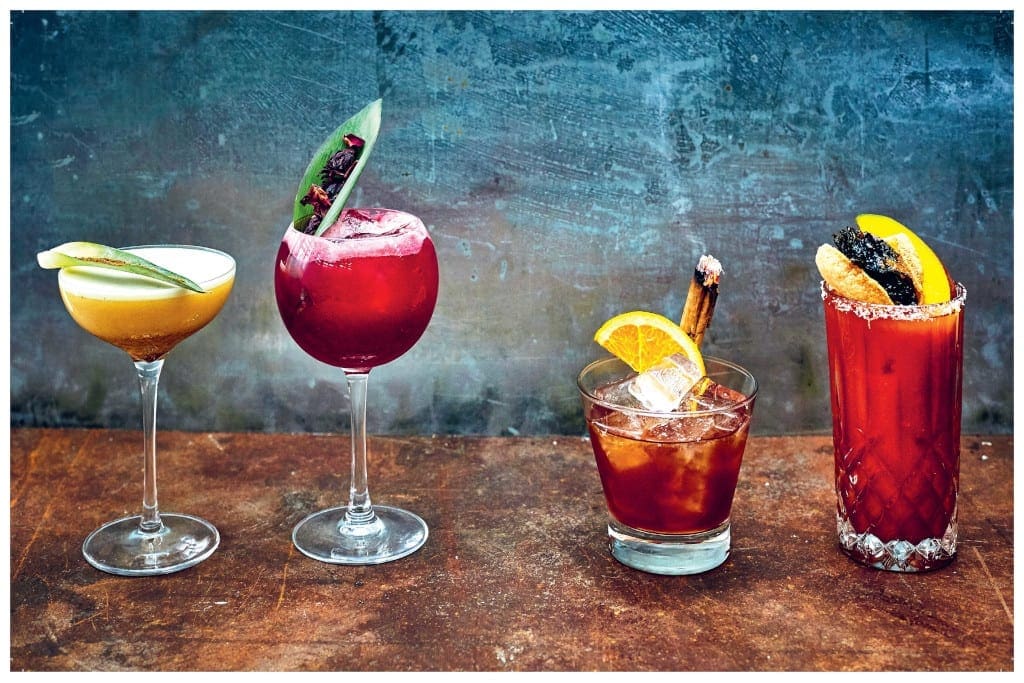 More than a hundred recipes are included capturing the traditional simplicity of Thai cuisine, which the cookbook points out is all about flavour. It includes such varied saliva-inducing tastes as sweet and sour, hot and sour, fiery dishes and delicate soups, rice and noodles with a variety of fish and seafood recipes. These recipes use a set of symbols which helpfully advise on the contents as follows: suitable for vegetarians; suitable for vegans; gluten-free; contains tree nuts, peanuts or coconut; slight tingle; nice and spicy and finally hot stuff ­– and when it says hot, it really means it.
The cookery book is divided into five main chapters – Street, Feast, Fresh, Sweet and Bar. In order to assist the reader to cook with confidence in their own home, ingredients are simplified and short cuts suggested, so that home cooking can be encouraged with the minimum of fuss.
Streetfood and Starters
The reader who has visited Bangkok and tried the street food in the buzzing markets, will have seen the variety of food bites on offer. These small plates are really intended to be eaten on the move, although a small number of tables and chairs are set out in the market places. Traditionally, Thais do not eat starters as all their food is served together, but at Busaba restaurants customers often like to try the street food as starters; tasty morsels, such as chicken satay, fish lemongrass skewers, Thai spring rolls, spicy hot buffalo wings and Thai steamed buns. Thais do not use chopsticks as they are Chinese in origin, although some Busaba customers prefer to use them, Thais use forks and spoons.
A comprehensive range of hot or less fiery soups, wok dishes, curries and chargrilled foods are included. Not to be missed is the sea bream wrapped in banana leaf, and there is even a red curry burger in Thai slaw, although I doubt this is for the traditionalists.
Healthy Stuff
Salads and stir fries are an essential part of Thai cuisine. For example squid and mango salad, prawn and pomelo salad, hot and sour pork salad and morning glory stir fry are amongst other tasty contributions.
The dessert section contains many healthy options using a variety of tropical fruits sometimes served with lemongrass, ginger and turmeric for flavour. There is also a creative recipe for banana wontons with chocolate chilli sauce.
To wash all these delicacies down there are a number of alcoholic and alcohol-free drinks. A mango, honey and cardamom lassi might appeal to you, or perhaps a ginger and mint iced jasmine tea.
The Busaba Philosophy
Towards the end of the book, there is a list of ways to make various curry pastes and chilli jams, as well how to cook the perfect rice; the most essential accompaniment to Thai food and not always easy.
If you are not into DIY Thai food, then you could always try out some of these dishes in one of Busaba's eleven restaurants. Busaba started in the UK at London's Wardour Street, but because of its simple yet flavoursome cuisine combined with its classically traditional Thai décor, the number of Busaba restaurants have multiplied as its fame has spread.
Outlined in the cookbook is how the cuisine combines with Buddhist values to engender a whole experience. At the heart of everything that Busaba stands for is soohjai which means "happy heart".
Soohjai is a philosophy that recommends the chaotic life should be left behind and people should try to create their own stress-free reality. It's a philosophy that many readers might strive for whilst sitting in the calm interior of a Busaba restaurant and sampling the varied Thai cuisine. The food will not only give you a happy heart but also a happy stomach. Busaba's motto is gan yin yuu – "as you eat, you are".
Beautifully bound containing some stunning photographs of Thai cuisine, the Busaba Bangkok Thai cookbook would enhance any home book shelf.
---
Busaba Bangkok Thai Cookbook
Is published by Sphere, and is available at bookshops and on Amazon for £25.
Photos, c. © Ape Inc. 2018