Street Art, Rumba and Che: Things to Do in Havana Cuba
Hugh Clayson
Posted on 18th Oct 2018
One of the world's most irresistible cities, there are plenty of things to do in Havana Cuba, says Hugh Clayson. Here are some ideas to help you get the most from your visit.
Few cities in the world are as inspiring as Havana, a city blessed with fascinating history, legendary heroes, stunning architecture, glorious sunsets and a magical feeling of chaos and intrigue. Faded glory fuses with the fun-loving Cuban spirit to create a captivating atmosphere. Here are my suggestions on things to do in Havana Cuba.
Stay in a Cuban B & B
Rather than bedding down in a typical tourist hotel, I recommend a 'casa particular', bed and breakfast style lodgings found in grand old colonial buildings in the side streets of Old Havana. They include air conditioning, private or shared facilities and hot water, but more importantly offer a more authentic base to explore the city. You'll be welcomed with a smile from your local host who will treat you as one of the family. Perhaps the best thing is waking up every morning to a fresh Cuban breakfast, sometimes taken on a secluded rooftop.
Rumba with the locals
On Saturday afternoon, why not head down to the Patio de la Rumba, located in a typical Havana street in the district of Vedado. Here you can enjoy the spirit and music of Afro-Cuban Havana as local musicians, drummers and dancers spill out onto the street. It is a really welcoming atmosphere where the joys of the rumba will get you to your feet – even if dancing is not really your thing. It is very hard to stop yourself moving to the rhythms of this authentic Cuban celebration. Professional dancers, neighbours, grandparents – and travellers – all mix together, join in and have a great time.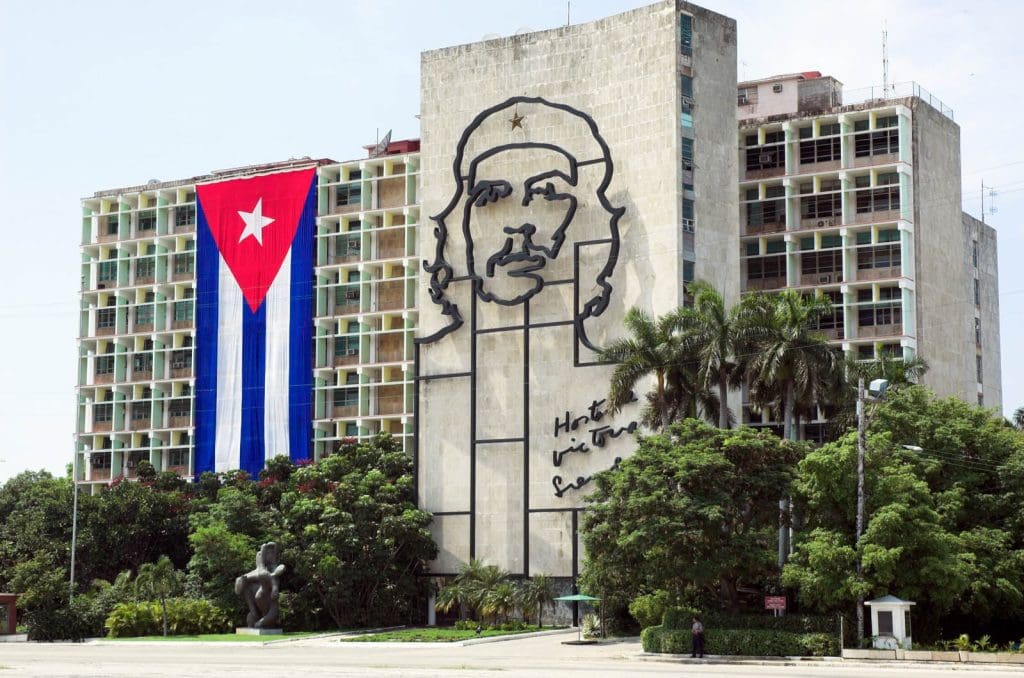 Street Art in Havana
Local artist, Salvador Gonzalez Escalona, based in an area of Havana called Callejon de Hamel, is an extraordinary self-taught man. Inspired by Afro-Cuban history and creativity, Slavador has produced a vast array of abstract paintings, art designs and mosaics which he presents, not in a gallery, but in the streets and on the houses of his neighbourhood. It is a lesser-visited gem, with the colourful surrealistic art bringing alive and improving the reputation of this once down at heel part of Havana. On Sundays, the area comes alive with music and dancing the rumba – a great time to visit.
Street art can also be found in the Jaimanitas suburb of Havana, where you will find the surreal Fusterlandia, created by Cuban artist Jose Fuster. Gaining inspiration from Gaudi and Picasso, Fuster has turned his local area including many houses into a kaleidoscope of colour using mainly ceramic tiles showing flags, fountains, murals and bizarre scenes. Many buildings are covered with mosaics of tiles, including benches and a bus stop. If you visit, you will feel like you are in fairy-tale land surrounded by strange, slightly psychedelic imagery. Jose's art has created a strong spirit amongst the locals and it will inspire you too.
Castles, Mansions and Parks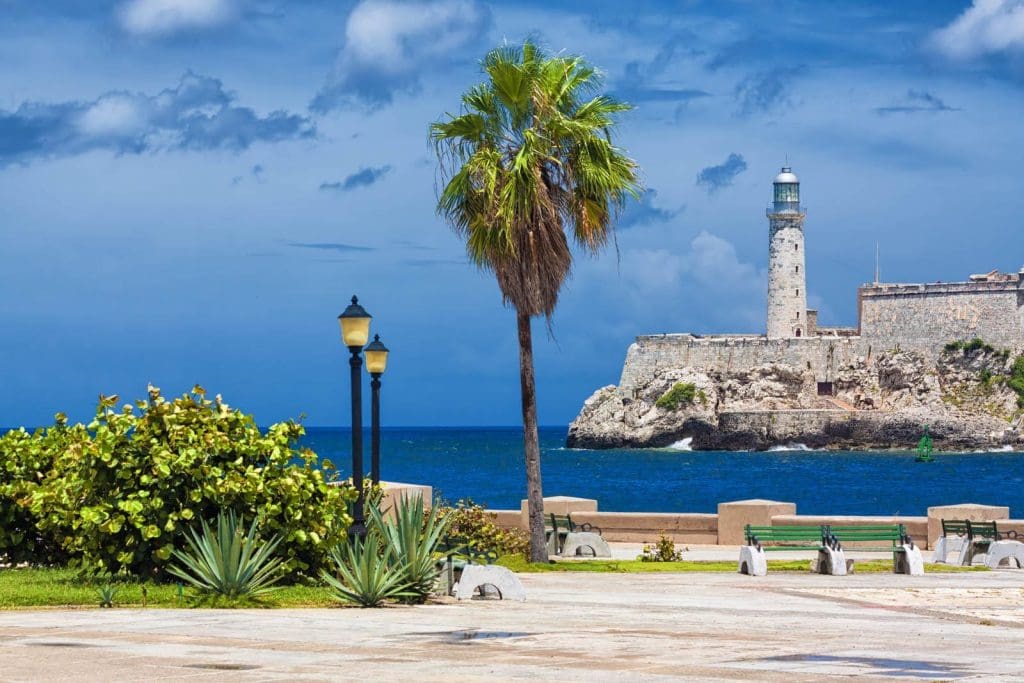 For a snapshot of what the city used to be like, include Havana's Morro Castle on your itinerary of things to do in Havana Cuba. It was built on a promontory on the opposite side of Old Havana harbour in Miramar to ward off British invaders. Miramar's mansions were nationalised during the revolution and now house embassies. The Parque Almendares, or Forest of Havana, shows how the city would have felt like in colonial times. Now, it hosts religious santaria ceremonies.
Novelists and Cadillacs
Ernest Hemingway remains as celebrated today as ever in Havana, with bars like El Floridita, El Bodeguita del Medio and the Ambos Mundos Hotel living largely off the glory of his frequent visits. And the Hotel Nacional de Cuba in Vedado is well worth a visit to re-live the intrigue of Graham Greene's famous novel 'Our Man in Havana'.
Americana remains on show big and bold, with old Cadillacs, Chevrolets, Fords, Buicks and Chryslers jostling to catch the eye of visitors, ready to whisk you off for a pleasure ride along the Malecon. Around Parque Central is the easiest place to pick one up, and here you can also see the El Capitolio building, modelled on the White House in Washington. Beyond the cars and the cocktails, US culture remains deeply ingrained in Cuban life with the national sport being baseball and US style cabaret and casinos at Club Tropicana.
Talking about the Revolution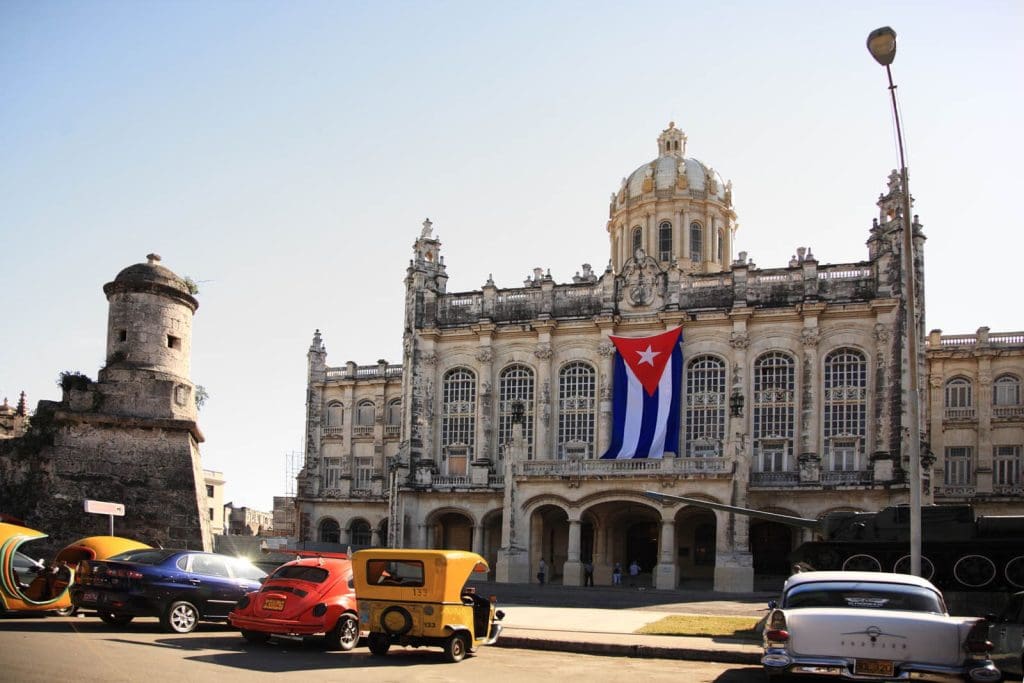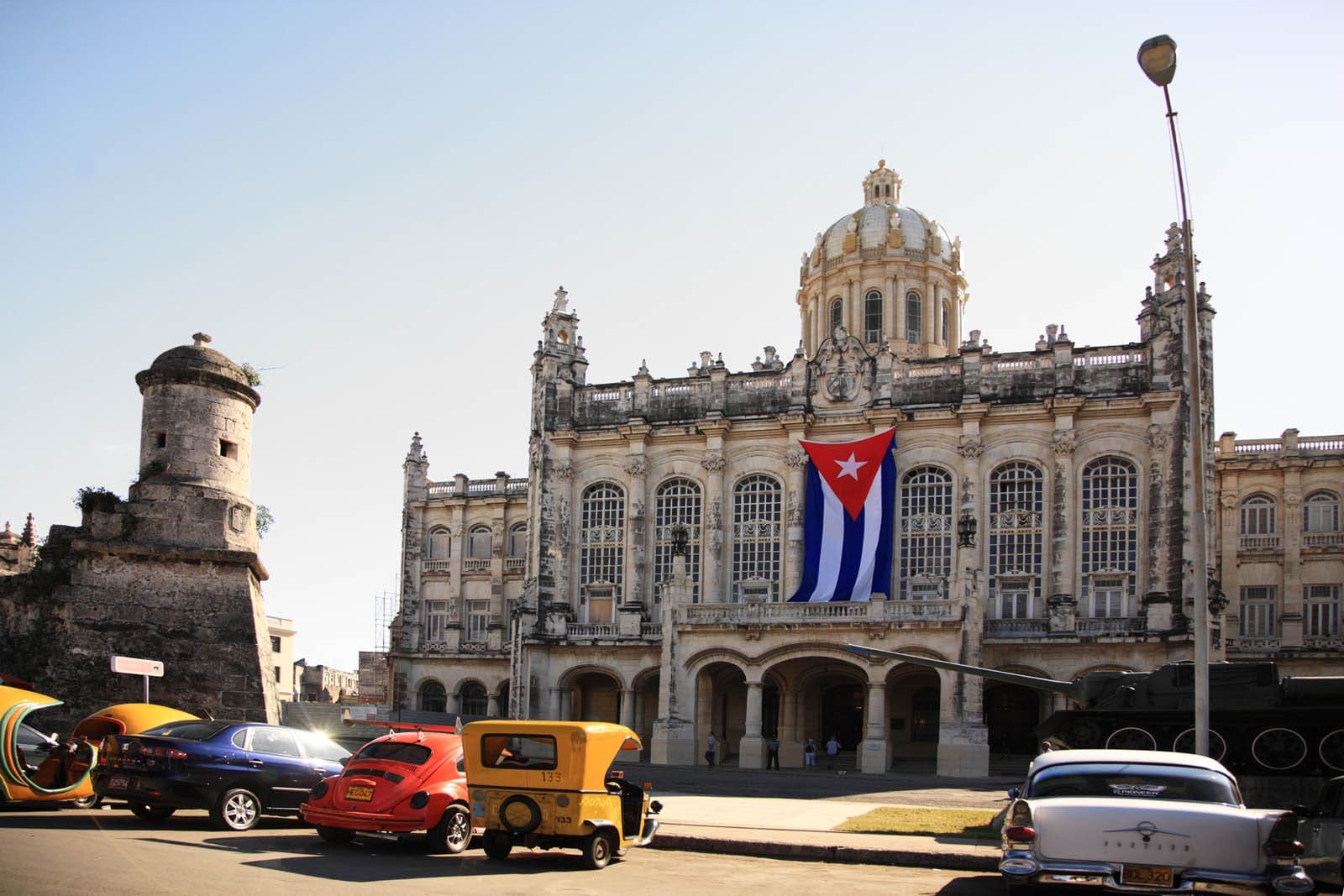 Havana is the best place to understand Cuba's epic revolutionary history. The excellent Museo de la Revolucion, housed in the grand former Presidential Palace, explains how Fidel, Che and a small bunch of guerrillas took on and defeated Batista's dictatorship, despite heavy US support, in the 1950s. Some of the original vehicles and weapons are on display. The Plaza de la Revolucion is a vast area open to the public with metal outlines of the revolutionary leaders and a memorial to Cuba's first revolutionary hero – and poet – Jose Marti.
Exploring Habana Vieja without the crowds
Under Spanish rule Havana flourished. Wealthy merchants and a Creole bourgeoisie built the grand old city – Habana Vieja. Now it's a remarkable UNESCO world heritage site, with the grand architecture of the colonial period remaining wonderfully intact. To experience this area without the crowds, I recommend an early morning walking tour starting no later than 9am. Explore the narrow streets, delightful squares with beautiful architecture and magnificent Catholic churches. Visit the Palacio de los Capitanes Generales and the Museo de la Ciudad at your own pace.
Sunset on Avenue Malecon
Of all the things to do in Havana Cuba, the best is to experience the wide waterfront avenue of the Malecón – at sunset. The views are simply breathtaking. This largely residential area is home to the iconic Hotel Nacional, Colon Cemetery and some of the city's best live music venues, not the least the Fábrica de Arte Cubano and the Patio de la Rumba.
When to visit Havana Cuba
Havana is best visited in winter and spring from November to May when there is little or no rainfall and just hot sunny days to enjoy. It is best to avoid August to October, as there is a threat of storms including hurricanes.
Flights to Havana Cuba from the UK
Virgin fly directly to Havana from Gatwick airport. Air France and KLM offer good options from UK regional airports.
---
More information on things to do in Havana Cuba
Visit www.veloso.com who offer a range of itineraries to Cuba including Havana. These can tailored around your plans and interests.
Hugh Clayson
Hugh has visited over 70 countries developing tours and holidays. Always seeking out ways to experience a destination as a traveller (not a tourist), two of his most memorable adventures include travelling across the Roof of the World through Tibet, and night canoeing in the Amazon rainforest. Hugh now lives in the beautiful Cotswolds and shares his experience with travel companies and travellers planning to explore this wonderful world.