Things To Do in Dublin: the Perfect Short Break
Irene Caswell
Posted on 16th Oct 2018
On a tour of things to do in Dublin, Irene Caswell takes us around the birthplace of Joyce and Guinness to discover both traditional and millennial culture – and lots of atmosphere.
The centre of Dublin brims with charm and old European atmosphere. Impressive bridges – such as the 1816 Ha'Penny Bridge – carve up the river Liffey that runs through the city, while decorative curlicue street lamps light the area around the O'Connell Bridge.
Lined up along the riverbanks are tall houses, reminiscent of Amsterdam, to a constant background noise of trams "pinging" and rattling their way in and out of boulevards.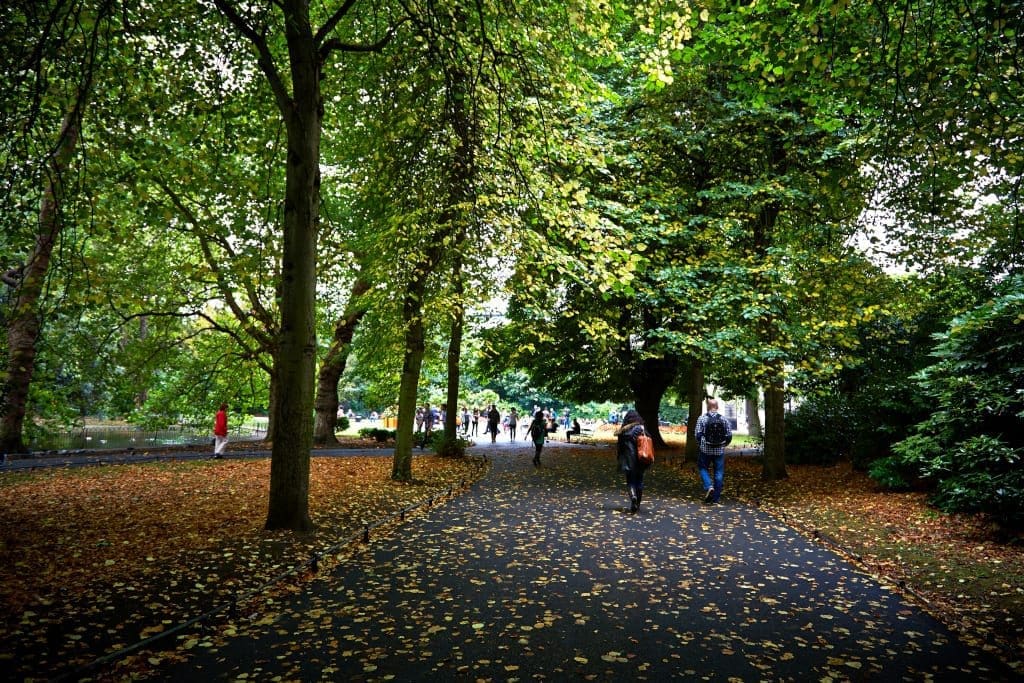 The city is currently experiencing an economic boom period – cranes dot the skyline while the Grand Canal Street district is under massive renovation. The Spire, a 120-metre pin-like monument in the middle of O'Connell Street, is so contemporary that the locals are unable to explain its meaning and refer to it by some colourful colloquial names – the "Stiletto in the Ghetto" is a favourite one.
---
Need a guiding friend on your Ireland travels? Read Coral Glennie's review of the "Ireland the Best" travel guide.
---
Dublin city spreads over 115 kilometres. The three-day Leap Visitor Card (only available at the airport at around €20) will take you to and from the airport and around the city districts by bus, tram and the Dart – a little electric train.
Dublin buses are very regular. Hopping onto a number 13 or 40 will take you to The Liberties – the centuries-old neighbourhood and home to pubs, attractions and markets. All within walking distance are the historic Kilmainham Goal, Dublin Zoo and the Irish Museum of Modern Art (IMMA) – the latter housed in the Royal Hospital Kilmainham. This fine 17th-century building – which for 250 years served as a home for retired soldiers – was founded in 1684 by James Butler, Duke of Ormonde and Viceroy to Charles II. It houses over 3,500 Irish and international works of art, including the Lucian Freud Project 2016 – 2021. If you're in need of a well-deserved break from your things to do in Dublin, head to the contemporary café in the basement.
Guinness in Dublin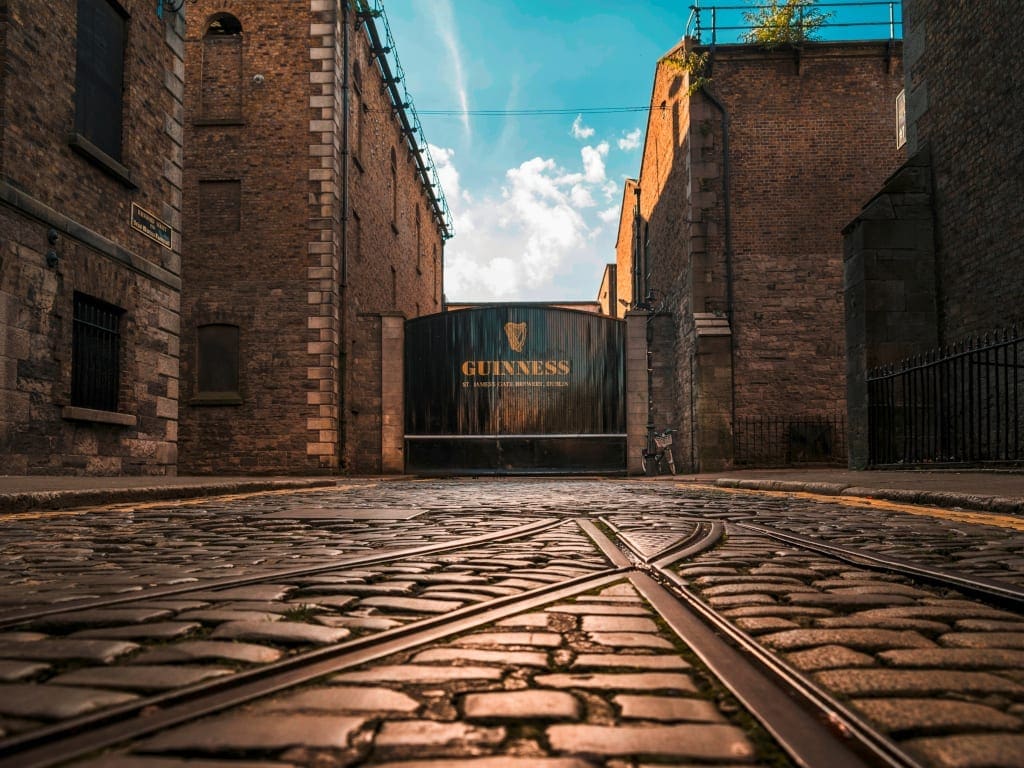 The Liberties is also home to the Guinness Storehouse. Even for non-devotees of the black velvet brew there's much to enjoy in this remarkable museum. Spread over seven floors of a converted grain store, the industrial architecture with its high-tech displays evokes a scene from the dystopian film Nineteen Eighty-Four. Each floor offers an insight into the 250 years of brewing history, including vintage exhibits from groundbreaking marketing campaigns – remember the 1996 fish-on-a-bicycle TV advertisement? Naturally, there is a tasting room with someone on hand to advise you while savouring the hops. Best of all is the city's finest panoramic view from the top floor where, inside the circular Gravity Bar, you can exchange your entry ticket for a perfectly drawn pint of Guinness.
---
Follow Roger Hermiston and Eileen Wise on their travels around the Emerald Isle in Ireland Travel by the History Book.
---
Georgian Dublin – adjacent to St Stephen's Green – is an area where previously public hangings took place but is now thankfully a pretty 22-acre park by English designer William Sheppard. It is here that The Little Museum of Dublin has made its home. Run by "the people" it tells the story of the city through an eclectic mix of photographs and memorabilia. The official tour, delivered with a good dose of Dublin humour and at just under an hour, is an entertaining and economical way to capture the essence of the city.
Restaurants in Dublin and Surrounds

A few doors down the museum and overlooking the park is Cliff Townhouse where Dubliners drop in pre-theatre at the Art-Deco style Champagne & Oyster Bar, and dine on Irish Lobsters and Yawl Bay Crabs. The menu and wine list represents Dublin cuisine at its best. This boutique hotel and restaurant occupies three floors of a lovingly maintained period house. Stylish, elegant and charming it is something of an oasis in the bustling city – essential for slowing the pace on a crammed itinerary.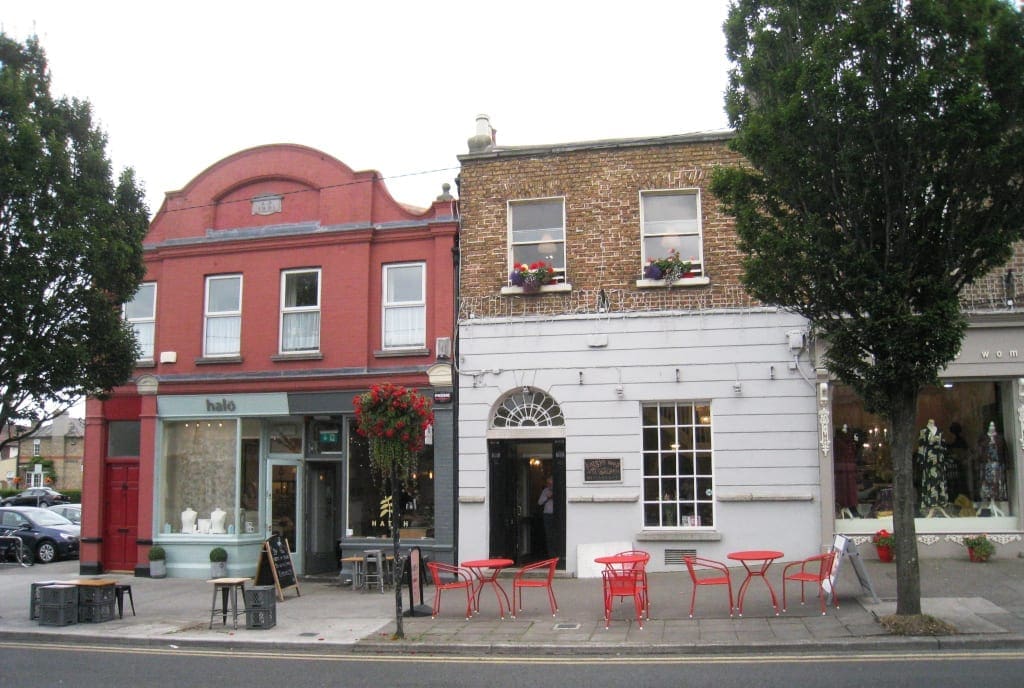 Another way to moderate a busy schedule is to ride the Dart train a few stops from the city centre down the south coast to Sandycove & Glasthule, one stop on from Dún Laoghaire. Wander the natural bay, admire the French village-style houses and explore the independent shops, including Cavistons Food Emporium which stocks an impressive range of fresh seafood, meat products, fruits and vegetables, breads and preserves. Next door, Cavistons Seafood Restaurant features a menu that changes depending upon the day's catch from the fishing fleet.
Still at Sandycove Bay, the James Joyce Tower & Museum is a treasure trove in miniature.  Located in the Martello Tower it was built in 1804 during the Napoleonic Wars. Joyce stayed here when it was a private residence around 1904. If you are not comfortable with enclosed spaces you might find the narrow winding staircase to the gun platform a challenge, however, there is plenty to see on the ground floor including a death mask of Joyce and a page of the original manuscript notes for Finnegans Wake.
A delightful mixture of traditional and millennial culture, the best things to do in Dublin come in moderate bites. Time permitting, select one or two landmarks and add a few smaller unusual attractions. Stop at a restaurant where the locals eat, explore an area off the main drag and have pit stops at one of Dublin's urban oases to reflect, watch the world go by and charge your batteries on a perfect short break.
---
Dublin Hotels
Find the best hotel deal in Dublin via our hotel booking portal. It costs you nothing extra, but the small commission we earn helps to keep this site running.
Dublin Airport
Dublin Airport is located some 10 km from the city centre and is the 14th busiest airport in Europe. There are no rail links to the centre of Dublin but there's an extensive network of buses, taxis and private cars. For information on bus, taxi and car services at the airport, including car rental, visit the informative Dublin Airport website.
Flights to Dublin
Aer Lingus and Ryanair have cheap flights from London Gatwick (the latter also from Stansted), and FlyBe from London Southend.
---
Further information on Things to do in Dublin
For a list of what's on in Dublin and more things to do in Dublin ideas, check out Visit Dublin. Cover photo of Hapenny bridge c. tourismireland.com.
Irene Caswell
Irene is a freelance writer with a special interest in destinations, arts and culture, food and wine. She believes a life well lived is about experiences and aims to provide readers with informative and evocative stories. Follow Irene on Instagram at @hashtagtravelin.