Catatumbo Lightning Storms Venezuela
Travel Begins at 40 Editor
Posted on 26th Nov 2018
It had been a dream for some time that was finally realized. Mark Heath got to see nature at its most incredible: the awe inspiring Catatumbo lightning storms.
Venezuela gets a lot of grim coverage in the news these days, though no matter what is happening in the politics and the economy, it still has profound potential for tourism. Though, human-made problems mean that careful preparations are essential.
It's worth the effort. Especially if you include a trip to the Catatumbo lightning storms on your visit.
The area is so remote that … Google Maps didn't know that this waterway exists
Catatumbo is in a very remote, little-visited part of western Venezuela. To get there you need to organize your trip beforehand. The recognized expert and tour organizer for this is Alan Highton.
A note of caution – do not make this trip unless you are prepared to sacrifice some creature comforts. However, the no-thrills conditions bring you closer to nature and, in many ways, heighten the experience.
Travelling to the Catatumbo Lightning Storms
Our mini-adventure started with the pick-up at El Vigia Airport. On the way out a long, stray piece of metal lanced through one of our tyres. Moments later we swapped over to a minivan that had just taken another group back to the airport. About 90 minutes later we arrived at the small town of Puerto Concha.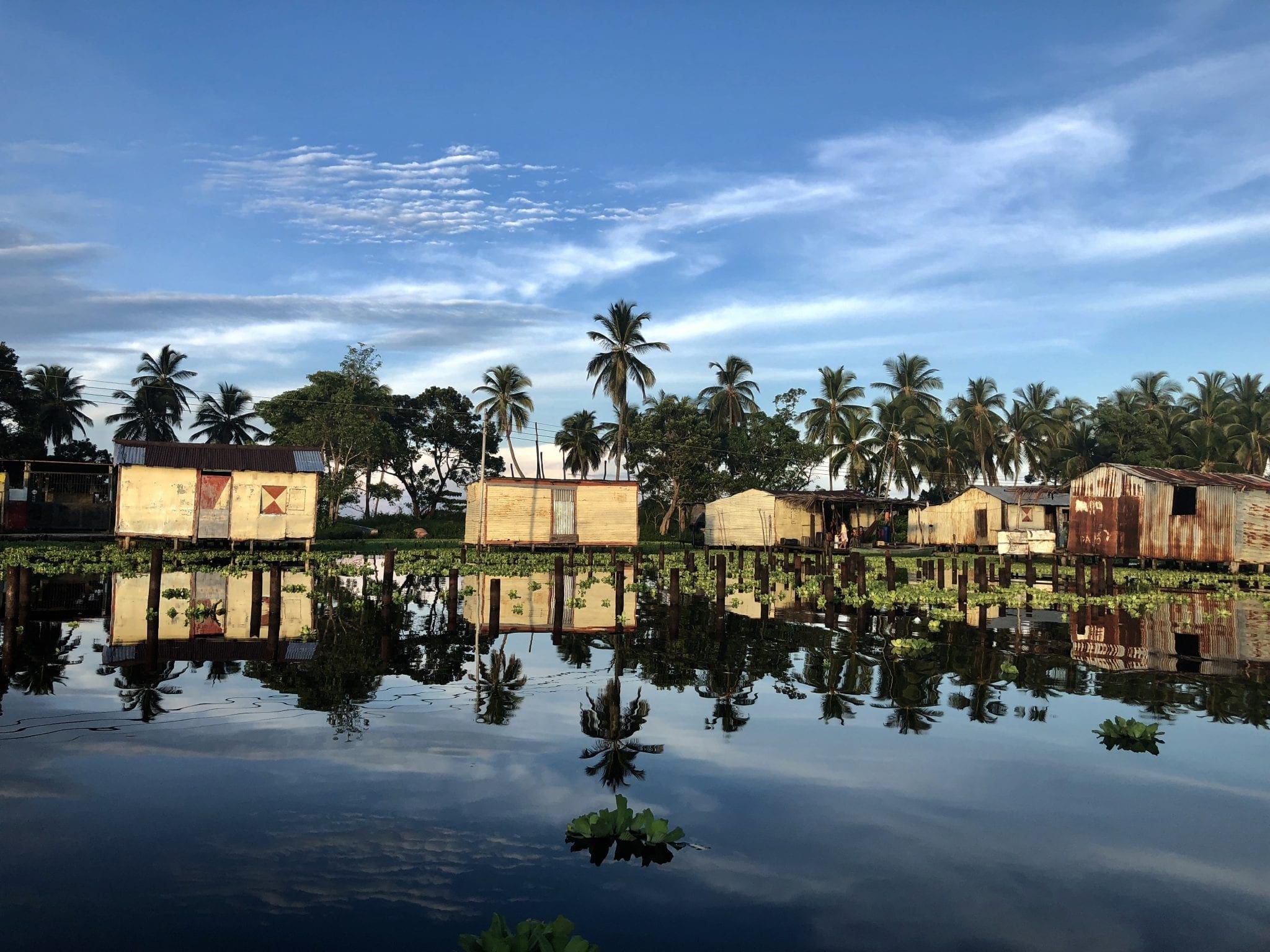 Here, a small launch was waiting for us, piloted by Joel and Maite, who looked after us wonderfully throughout the trip. We loaded our bags on board and off we went again. In the past, in order to improve trade, Puerto Concha had an artificial canal opened to the nearby river, giving it access to Lake Maracaibo. This is the route we now took, though progress was slow as the waterway gets choked with floating weeds, which Joel had to push through, occasionally lifting out the propeller to clear it.
The area is so remote that at the time of writing Google Maps didn't know that this waterway exists – yet it does.
The slow going gave us time to marvel at the monkeys and wide range of birds including different herons, ospreys, hawks and kingfishers. Venezuela has one of the largest collections of birds for any nation – twitchers take note. Our progress quickened as we reached the river and even more once we were on Lake Maracaibo, home to the Estuarine Dolphin. We spotted a pair.
---
Six Tips for Enjoying Venezuela and the Catatumbo lightning storms
Bring insect repellent, sun block, drinking water, a torch each, extra batteries and/or a power bank, waterproof jackets and some snacks.
If you want to take good photographs bring everything you need for night shots.
Get ready to live without WiFi and go off-grid – you know you can do it.
Be prepared for a country that is in a severe economic recession.
Prices quoted to you before your trip might not be the same as on arrival. Venezuela is suffering rapid inflation and a shortage of paper money. Unless the locals increase their prices they might make a loss hosting you.
Take plenty of US dollar notes, especially 20s, 10s, and lots of 5s and 1s.
---
After 90 more minutes we arrived at Ologa, a tiny village of about 30 houses that has been hit hard by Venezuela's misfortunes. Neither of the two generators was working, the shops had closed down and the only teacher had departed several months ago. The guides who come here bring with them work and supplies that help keep things going.
Alan was standing on the jetty of his house waiting to meet us.
It felt like we were at camp, with great food and plenty of freshly caught fish. The generator is switched on for a few hours at night, and there is a cold water shower, which was really refreshing after the heat of the day, also you flush the toilet with a bucket of seawater. Although this all helped to add to the atmosphere. At night we slept on the balcony in hammocks, which were surprisingly comfortable, with mosquito nets for protection.
Catatumbo Lightning Storms at Night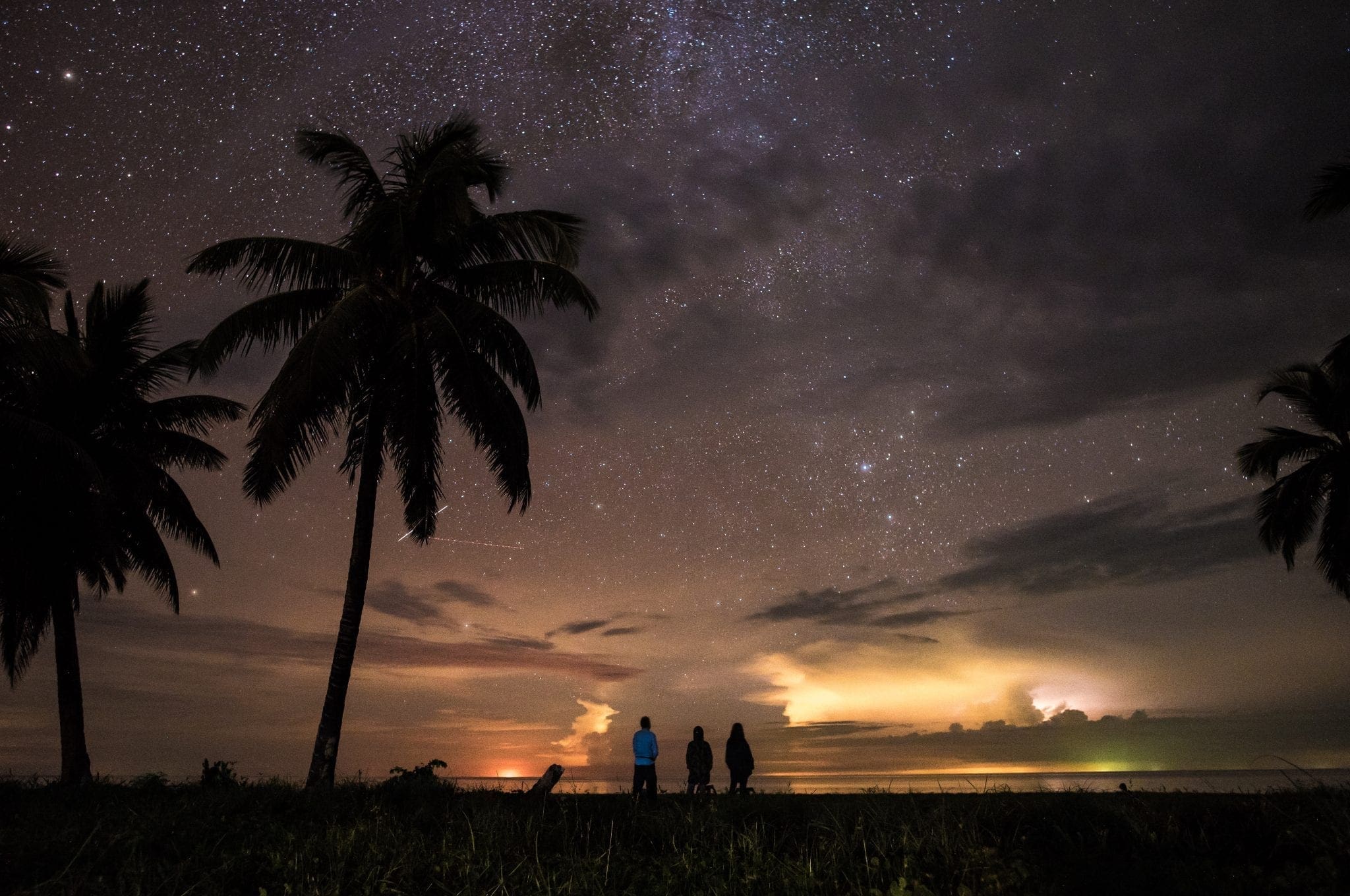 Do not plan on getting a huge amount of sleep at night, unless you want to miss the whole point of the trip. The Catatumbo lightning storms over the river basin start around sunset and continue to about 9pm or 10pm. You may get storms on Lake Maracaibo at the same time, but during our stay they struck from 1am to 5am.
It was on the 4am to 5am shift that we saw three spectacular vertical and horizontal forked lightning strikes that created a lattice effect in the sky. So, I really do recommend you get out of your hammock when your guide tells you to. At other times, we saw many stabs of vertical lightning, some forked, and dozens of cloud formations illuminated by storms.
It was truly amazing.
Each night, it was as if he were seeing the lightning for the first time, and not for the decades he has been here
I strongly recommend staying for two nights. In theory, you could stay for just one, but you would be gambling on having a good light show that night. The second night improves your odds, and allows you to explore the river on the middle day.
Venturing up river we saw many birds and several species of butterflies in the morning. Then we drifted through some mangroves followed by a swim in the lake, leaping from the launch.
Travelling with Alan has two huge advantages.
---
If the Catatumbo lightning storms have piqued your interest in Venezuela, then why not read about Magarita Island Venezuela: Fading Grandeur Fighting Back?
---
The first is his unbridled enthusiasm. Each night, it was as if he were seeing the lightning for the first time, and not for the decades he has been here. You watch him moving his camera gear around for the best shot and his energy is infectious.
Second, Alan tells it straight. He'll give you a score out of 10 for what he thought of the storms during your visit. He has never given a 10 and only one nine in years.
We were lucky – our second night scored an eight.
---
Flights to Venezuela
Increasingly few international carriers fly to Venezuela. Air Europa, Air France, American, Avior, Copa, Iberia, TAP and Turkish fly to Caracas.
The airport for Catatumbo is El Vigia in Merida state. Some groups start in the city of Maracaibo in Zulia state, though this involves a much longer journey overland along poor roads.
---
Booking a trip for the Catatumbo lightning storms
To see Alan's photos, go to his instagram page. To contact Alan directly write to: [email protected] or call: +58 414 7562575, though be patient because if he's in the field he won't have a signal.
Cover photo. c. Alan Highton
Travel Begins at 40 Editor
Travel articles, news, special offers, festivals and events from the Travel Begins at 40 Editorial team and our global network of travel industry contributors.