Any Port on a Douro River Cruise
Mike Pickup
Posted on 20th Dec 2018
On a Douro river cruise in Portugal, Mike Pickup explores the region's rich history as well as consuming an adequate amount of its major export – port wine.
I always think of port as an after-dinner drink, so it comes as a bit of a shock to be confronted with several glasses of it soon after breakfast. Oh well, you have to get used to that on a Douro river cruise.
A two-hour flight to Porto and a short transfer bring me to Villa Nova de Gaia on the banks of river where I board the luxurious cruise ship AmaVida, home for the next seven days. My cabin is elegant with lots of storage spaces and a marble bathroom with top-class fittings and l'Occitane spa quality toiletries. Bath robes and slippers are also provided and there is a small balcony where I am able to enjoy cool nightcaps before retiring to a large and comfortable bed.
The food is excellent with wine, beer and soft drinks included with lunch and dinner. At breakfast, sparkling wine is also available and I enjoy a morning Bucks Fizz, although on board it is known by its American name of mimosa.
Douro River Cruise along the River of Gold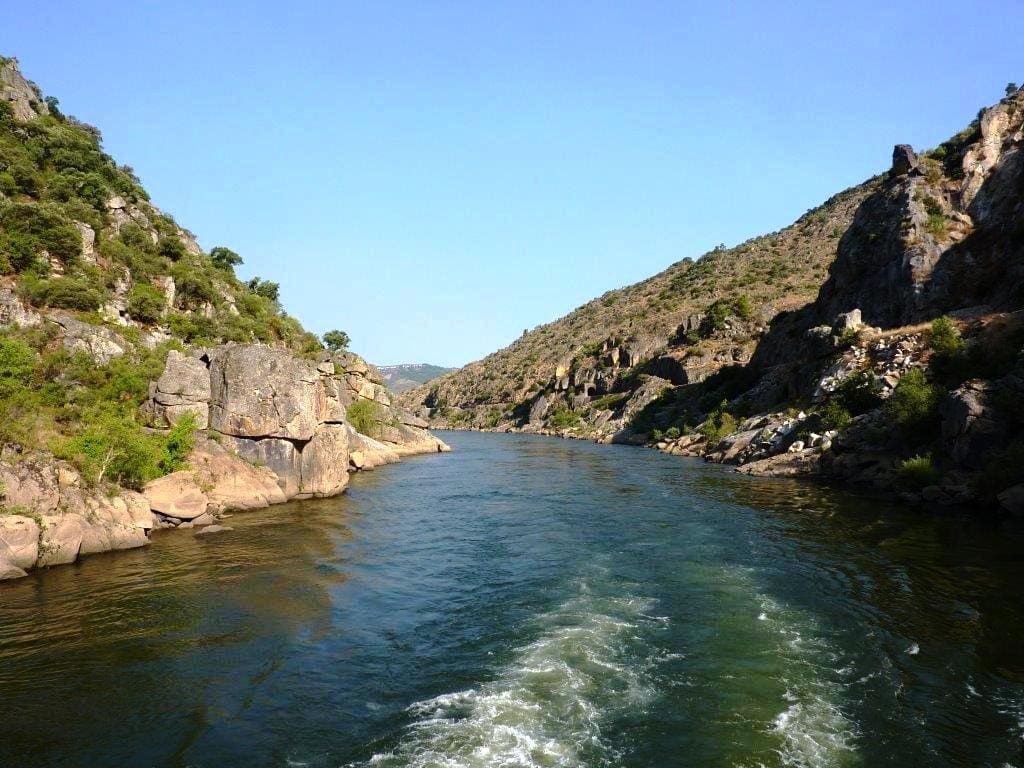 Portugal's famous 'river of gold' crosses from France into Portugal at Barca d'Alva and flows for 125 miles until it reaches the Atlantic at the historic city of Porto, home to port wine and vinho verde. It's this final navigable section that is popular with river cruise companies. Ranging from wide expanses of water to narrow gorges, the river offers an ever-changing vista to cruise passengers as well as many opportunities to hop ashore and explore further.
The next morning, before leaving Porto, I enjoy a city tour which includes the local railway station, decorated with over 24,000 Azulejos – Portuguese blue ceramic tiles. I also pop in to Graham's, one of the many port companies in the city. I'm told about the various types of port they produce, followed by a tasting of some of their vintages; and all this before lunch. That evening, I visit one of the many vineyards and have dinner at Casa de Vila Verde. I and my fellow UK guests recall our younger days where vinho verde and mateus rosé, with which we were to come into contact later, were popular everyday wines.
From the Douro Museum to Salamanca and its Cathedrals
The following day AmaVida docks at Regua where I visit the Douro museum to learn about the fascinating history of the area. Then it's off to Lamego and the 18th century Sanctuary of Our Lady of Remedies. Pilgrims climbed more than six hundred steps to reach the sanctuary, but fortunately the coach does the climb for us. On the way down, I stop for a tasting of sparkling wine before enjoying a spectacular drive to hilltop Quinta do Seixa where owners, Sandeman, offer yet another selection of ports.
---
If Mike's tale has whetted your appetite, why not join David Powell on a Burgundy Wine Cruise.
---
The next day I reach the turning point of my trip and AmaVida docks in Vega de Terron, just a few yards over the border into Spain. The Spanish Renaissance city of Salamanca is around fifty miles from here and its university, founded in 1218 attracts many international students.
The city is famous for having two cathedrals joined to each other, one built in the 12th century and the other in the 16th century. The latter was originally built to replace the older building, but by the time it was finished, both were needed to cope with the rise in the population. It's also famous for its town square or Plaza Mayor, considered by many to be the most elegant in Spain.
Pink Port and Mateus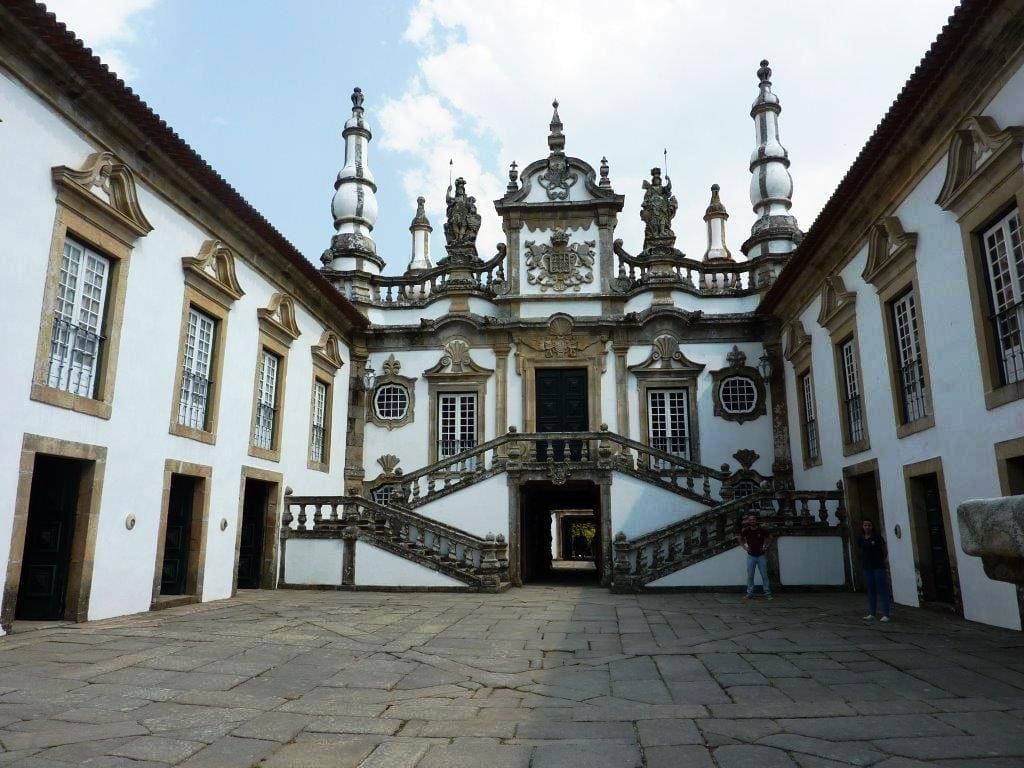 The following day the ship heads back downstream and stops at Pinhao where I drive to Croft's Quinta da Roeda for lunch and sample pink port. Croft developed this rosé variety to attract a younger clientele; it's drunk chilled on its own, or as a base for cocktails. After lunch I visit the Palace of Mateus whose famous facade adorned those odd-shaped bottles of Mateus rosé so many of us remember, and maybe still use as table lamps.
---
Alternatively, why not try Lisbon  by Night: Europe's Coolest City.
---
The morning of my final full day on board is spent admiring the increasingly busy banks of the river as AmaVida heads back into Porto and its mooring at Villa Nova de Gaia. Saving the best to last, I leave the ship after lunch to visit historic Guimaraes, the birthplace of the country. The city dates back to the 10th century and was home to a religious settlement in what was then Spain. In 1128 after the battle of Sao Mamede, the victorious Afonso Henriques declared Portugal's independence from Spain and the new country was born with Afonso the First as its king.
Next morning, after breakfast and yet another glass of mimosa, I head back to Porto's quiet airport for the short flight back to Gatwick, with great memories of wonderful food, history and culture, and generous quantities of wine and port.
---
Booking a Douro River Cruise
AmaWaterways offer a seven-night Douro River cruise 'Enticing Douro' itinerary from £2,703 per person including flights and transfers. Cruise only from £2,451 Tel: 0800 320 2336 or visit amawaterways.co.uk.
Cover photo of Guimares.