Fine Tuning in Tri-Valley California
Mark Bibby Jackson
Posted on 17th Dec 2018
Continuing his journey from Tuolumne County to San Francisco, Mark Bibby Jackson pops in on Tri-Valley California and discovers a thing or two about fine wines.
"I can detect tobacco and some minerals, prune, yes lots of prune, and perhaps a little vanilla," the man from the other side of our small tasting room announced with a voice that carried certainty.
"Fruit," I suggest timidly. "And perhaps some oak."
We are at a wine blending class at Wente Vineyards trying to combine a mixture of four different types of cabernet sauvignon wines with a merlot, malbec and a petit verdot into the perfect red. So far all it has done is to confirm my suspicion that most wines taste pretty much the same to me, and that wine tasting is something best done alone or with a good preferably quiet friend.
"Some butterscotch," my loud recent acquaintance continues.
By the end of our two-hour session I am rejoicing at the quality of my wine, marvelling at how wonderful the experience has been and even finding my companions interventions bearable, and all this still sober, as I cannot drink any of the wine for I am driving to San Francisco later in the day.
But all of this comes later, as I am getting ahead of myself.
Tri-Valley Beer Trail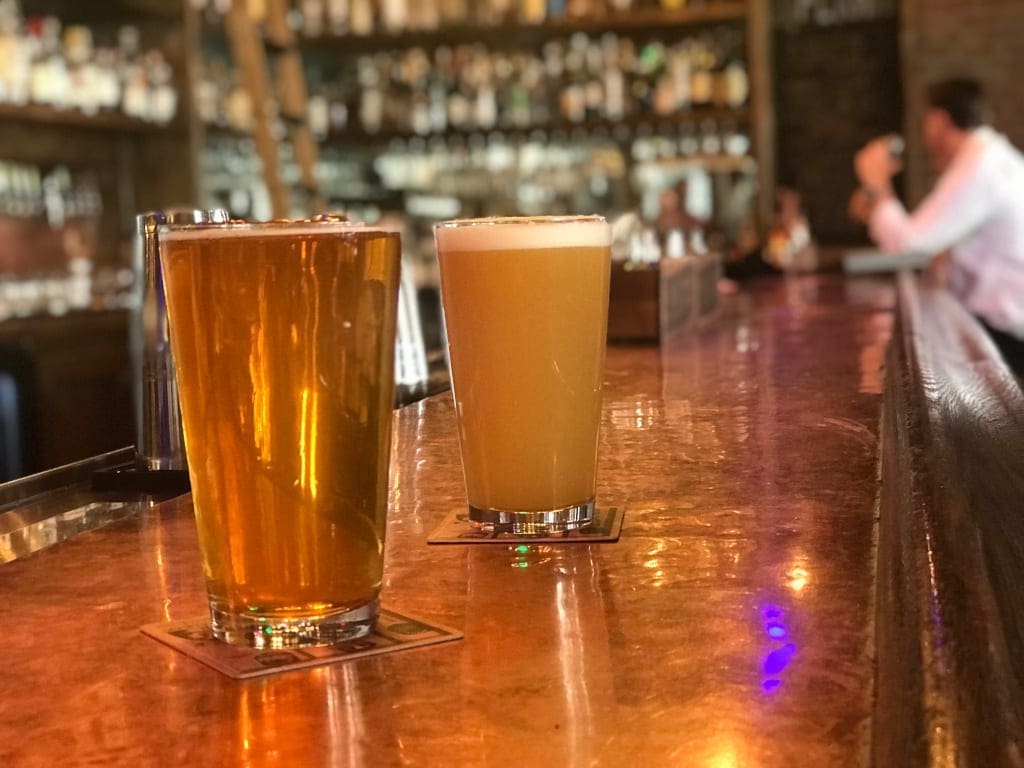 The Tri-Valley California area is becoming increasingly popular with people who either cannot afford to climb San Francisco's spiralling property ladder or are looking for a more relaxed way of life. Or so my host Robin Fahr explains to me as she collects me from the Aloft Dublin hotel in which I am staying.
But does the Tri-Valley merit a visit on a trip through California? Robin had less than 24 hours to convince me.
As I had driven in earlier that day with the rolling hills in the background, it was easy to understand the attraction of this suburban oasis created by the convergence of three valleys less than a hour's drive from San Francisco.
But does the Tri-Valley merit a visit on a trip through California? Robin had less than 24 hours to convince me.
First up was Pleasantown, a town which was anything other than pleasant during its heyday as a mining town during the Gold Rush. Despite its very pleasant veneer, remnants of the town's jaded past remain in the raised wooden walkways over which cowboys used to walk to avoid the mud and worse, and Christesen's Western English Sadldery from where they used to buy their saddles and other essential supplies; you can still buy Western boots.
However, it is a much more modern addition that is to be our first destination.
The Beer Baron Bar & Kitchen is part of the Tri-Valley Beer Trail which consists of 22 bars in Pleasantown and neighbouring Dublin, Livermore and Danville. Part of the craft beer renaissance that has turned American beer from a laughing stock into producing some of the finest pints around the world, The Beer Baron has the feel of a New York bar with its solid walls and inviting bar, and serves a great range of ales – the stout comes recommended.
Range Life Californian Cuisine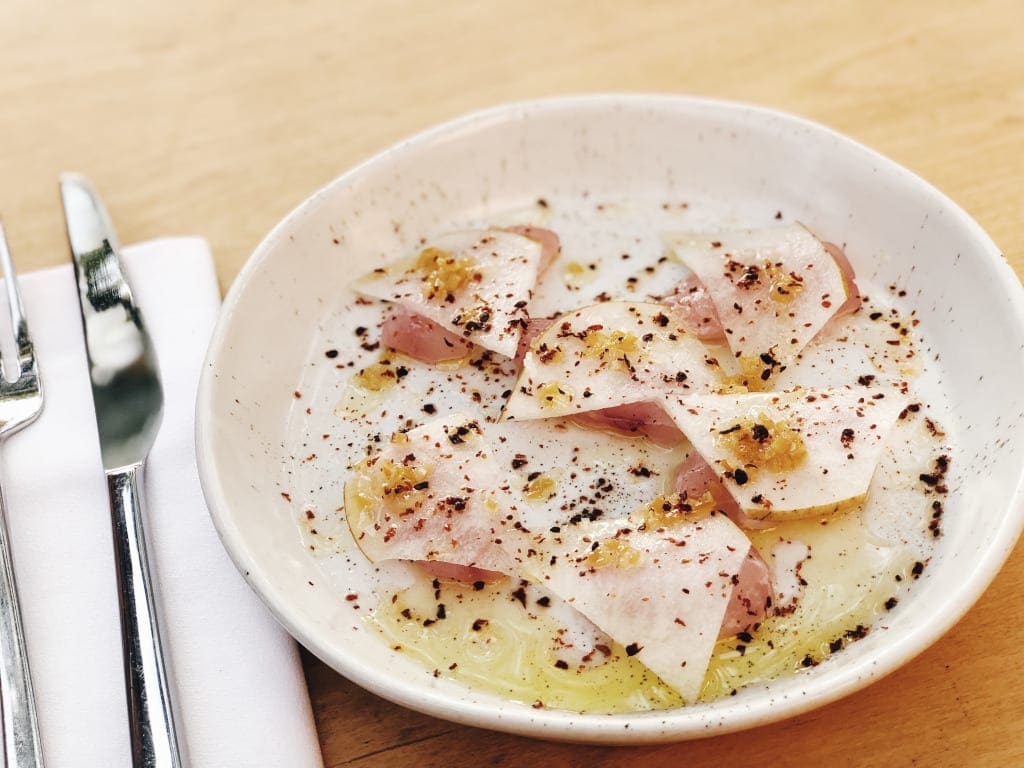 After this we drove to Livermore for dinner at one of the more talked about restaurants in the Tri-Valley. Range Life is a neighbourhood restaurant with both a modern and rustic vibe. Upon entering the recently renovated 1800s brick building, you are immediately drawn to the simple, whitewash brick and wooden interior, relaxed seating and the spectacular photography on the walls.
The owners have developed strong relations with local farmers and producers, and specialise in what they term "elevated California-style cuisine". Not quite sure what this meant, I was pleased to encounter a menu that fused both local and international with an emphasis on good and healthy living with a dash of the impetuous.
Nor did it disappoint, with the babaganoush and the radicchio di Treviso excelling. However, it was the Monterey halibut crudo served with a Niitaka pear that stood out. Resembling a carpaccio, it melted into my mouth but the crispness of the pear provided a textural juxtaposition that kept the palette awake. The food is designed for sharing, and fortunately Robin was up to the task. All was washed down with an excellent cabernet sauvignon from the nearby Nottingham Cellars in Livermore Valley.
Livermore Valley Wine Blending
It is to this valley that I depart the following day for my wine blending, having first had a hearty huevos rancheros breakfast at Monica's fortunate to find a space at the bar as I failed to book ahead for this popular Livermore culinary landmark.
Most visitors who come to California to sample the wine, head to either Napa or Sonoma Valleys for locations such as Azur Wines Tasting Room, but Livermore has a long tradition in viticulture.
Wente Vineyards is the oldest, continuously family-owned winery in the US. Karl Wente founded it in 1883 and his family have been growing grapes here ever since, even through Prohibition when they sold wine to the Catholic Church to use in Holy Communion. Having started with 48 acres, now the winery has 3,000 acres of vineyards with 23 varietals of grape.
The result is overwhelmingly underwhelming
Our instructor, Suzanne, informs us that the temperature in the valley can reach the high 30sC falling to single digits at night. This is ideal for winemaking she explains.
Having been shown how to note the colour, aroma, taste, acidity, tannins and body of wines, we then go about first tasting the seven wines before us and then combining them in order to create our own blend of wine.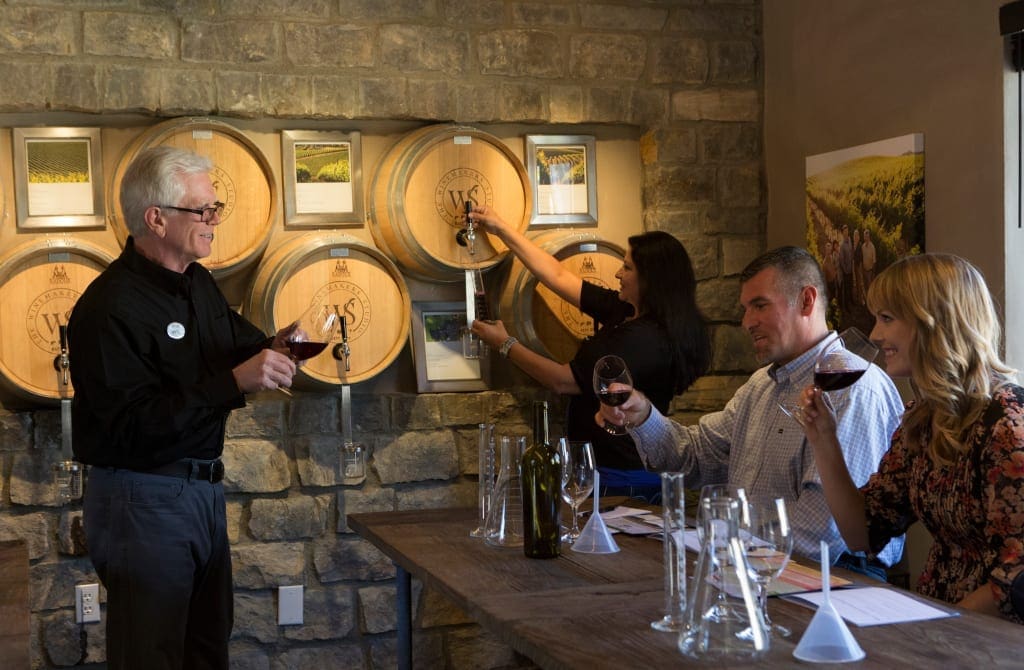 Like Harry Potter, I create my potion, blending 50 percent of the Karl cabernet sauvignon that I liked the most with some malbec (20%), the petit verdot (10%) and merlot (10%), the final 10% is from a second cabernet sauvignon. My aim is to give the wine a greater body by adding the malbec and a more earthy flavour through the merlot. For the life of me I have no idea why I include the petit verdot and second cabernet sauvignon.
The result is overwhelmingly underwhelming. My wine has none of the complexity and little of the body that I expected. Still, I have a second attempt to fall back on. Keeping faith with my original grand design, I simply subtract the secondary cabernet sauvignon and add an extra 10% of Karl. I have little faith in my tinkering, so am surprised to discover that my revised blend is much improved.
Satisfied, I now pour my concoction into a bottle, which I cork and apply some foil, as if I am a proper winemaker rather than a sorcerer's apprentice. It is this which provides the coup d'état to the experience. I might not have grown or picked the grapes or made the wine, but I am able to walk proudly out of the vineyard, my bottle of wine in hand.
The only dampener on the experience, is that I have to wait three weeks – the recommended lying period – before I can taste the wine for real.
Like James Dean and Steve McQueen
It seems hard to go anywhere in the US without encountering a slice of Americana – it should come served with apple pie. After bidding farewell to Robin at the Danville Harvest where I had an excellent salad for lunch, I make my final pit stop.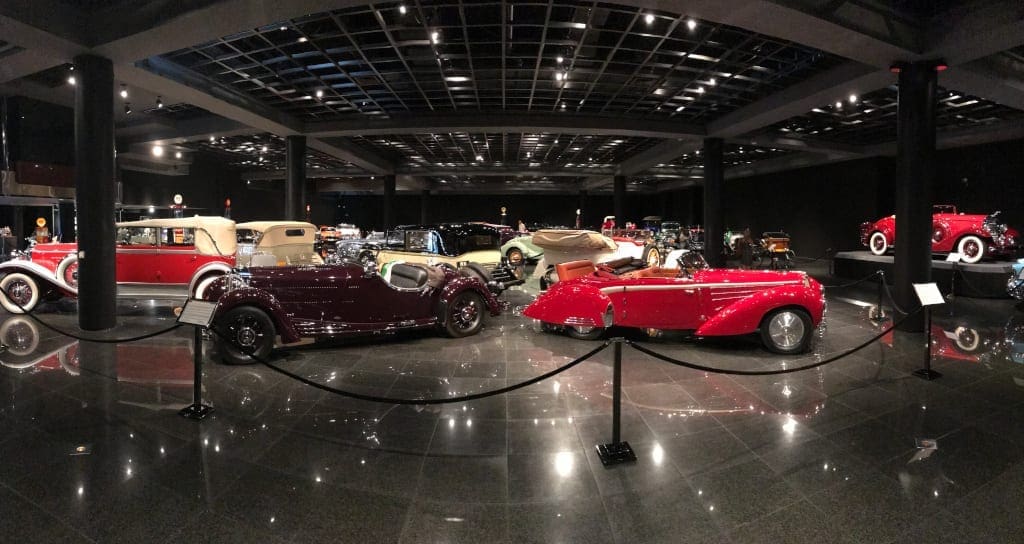 The location for the Blackhawk Automotive Museum is as unpromising as its name. As I enter a shopping mall and pass behind the Dinosaur museum, I fear for the worst, only to encounter the most gleaming selection of vintage cars I have ever beholden – it's almost toxic.
Nor are they just American vintage cars. From a 1955 Ford Fairlane to a 1937 Rolls Royce Phantom III, a 1935 Cadillac Model 355, a Bugatti and an Aston Martin, the cars come from far and wide. There's even a Volvo, presumably just in case the other cars fail to start. My favourite is a beautiful blue 1957 Chevrolet bel air convertible, although the 1965 Ford Mustang runs it a close second, like Vettel to Hamilton.
I return almost apologetically to my modern day Chevrolet to continue my journey to San Francisco, where I will drive the same streets as Steve McQueen did in his Ford Mustang in the 1968 classic Bullitt.
The Tri-Valley may not be the first name of your list of places to see in California, but if you do decide to stop off on your way here to San Francisco or Yosemite you will not be disappointed. You might even opt to stay and travel to Frisco by the train. Great local produce, wonderful beers and a dramatic backdrop await. You might even walk away with your own blend of wine. Mine is patiently waiting for a suitable occasion to celebrate it. Thankfully Christmas is just around the corner.
---
Accommodation in Tri-Valley California
If you are looking to book a room in Tr-Valley California, then perhaps you could consider our Hotel Booking Portal. It will cost you nothing extra, but the small commission we make helps to support this website.
---
Tri-Valley California Photo Gallery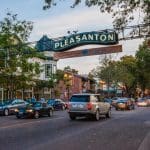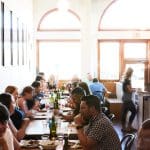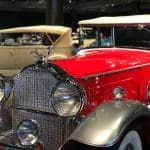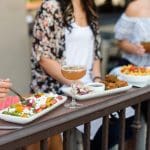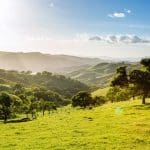 ---
For more information on the Tri-Valley California
Click here.
Cover photo of Range Life. Where not specified photos provided by Range Life or Visit Tri-Valley.
Mark Bibby Jackson
Before setting up Travel Begins at 40, Mark was the publisher of AsiaLIFE Cambodia and a freelance travel writer. When he is not packing and unpacking his travelling bag, Mark writes novels, including To Cook A Spider and Peppered Justice. He loves walking, eating, beer, isolation and arthouse movies, as well as talking to strangers on planes, buses and trains.