Yosemite Park and Beyond : Tuolumne County
Mark Bibby Jackson
Posted on 3rd Dec 2018
On a trip to Yosemite Park and Tuolumne County, Mark Bibby Jackson glories in the vast open spaces, incredibly friendliness and wonderful nature, as he discovers another side to California.
"It's not the bears you have to worry about," I am reassured over breakfast at Alicia Sugar Shack. "It's the deer."
I wish my recent acquaintance, who lives in nearby Groveland and had been drawn into a neighbourly conversation by my lost nasal sounds, had warned me of this the previous night. Then, struggling to master the Satnav on my Hertz Gold Chevrolet car hire I had driven blindly along Routes 120 and 108 from Oakland airport before asking directions from a petrol station. The Black Oak Casino where I was to stay two nights was only a few miles around the corner, but still I managed to get lost. The only soul I encountered in the meandering back lanes through which I was directed was a wandering deer.
"People feed them," my new friend continued, as if this would explain all.
Our conversation revolved mainly on Yosemite Park and how to get there, information that passed me by like a stray deer in the night. However, I was not due there for another day as I had another slice of nature to visit this morning.
Wandering around Pinecrest Lake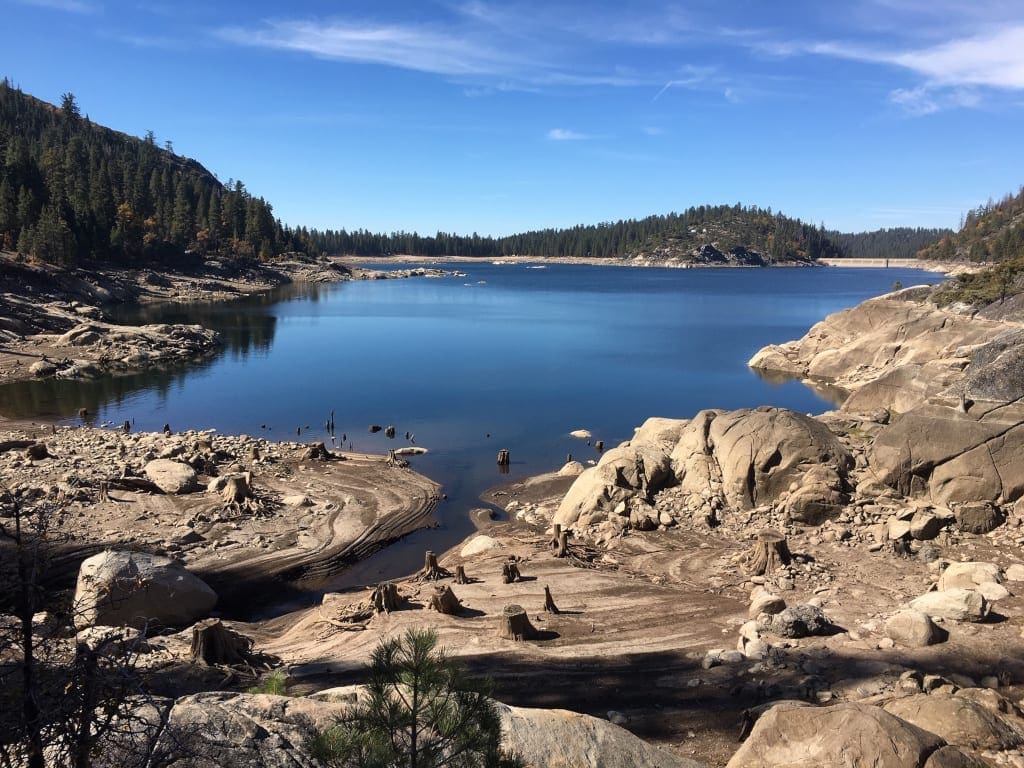 The smell of the pine trees at the rangers station for Stanislaus National Forest is overwhelming. I stop here to pick up a map of Pinecrest Lake around which I am about to walk, even though my breakfast conversation companion has assured me I cannot get lost – after all she has never met me.
Some 1,700m above sea-level and 6.7km around, the lake resembles a petrified forest. Shards of wood jut out from its now low waters. As I start my walk, a chainsaw in the distance the only challenge to my reassuring sense of isolation. Occasional log cabins drift up into the hills surrounding it, almost a cliché of the American outdoors.
Apart from one obligatory descent to the lake to dip my toes in the refreshing waters I continue my circumnavigation with only the occasional Californian rambler – imagine power jogging tops, sun glasses and reversed baseball hats rather than fleece and bobble-less bobble hats – to disturb my reverie. Eventually, the passing "have a good day" begins to grate. After all whatever is wrong with a mumbled "'right"?
As a warm-up for the big event – Yosemite Park – the walk is a success, especially as the late morning sun shimmers on the lake and I breathe in the Alpinesque fresh air.
Sonora and Hard Cider
They have been growing apples at Indigeny Reserve, just outside of Sonora, for 85 years, but only relatively recently did they come up with the idea of turning the produce into cider, or "hard" cider as they call it here, as in "hard" liquor. Apparently, Americans regard cider as a form of apple juice. Clearly, the spirit – not as in liquor – of Shaw's "two countries separated by the same language" lives on.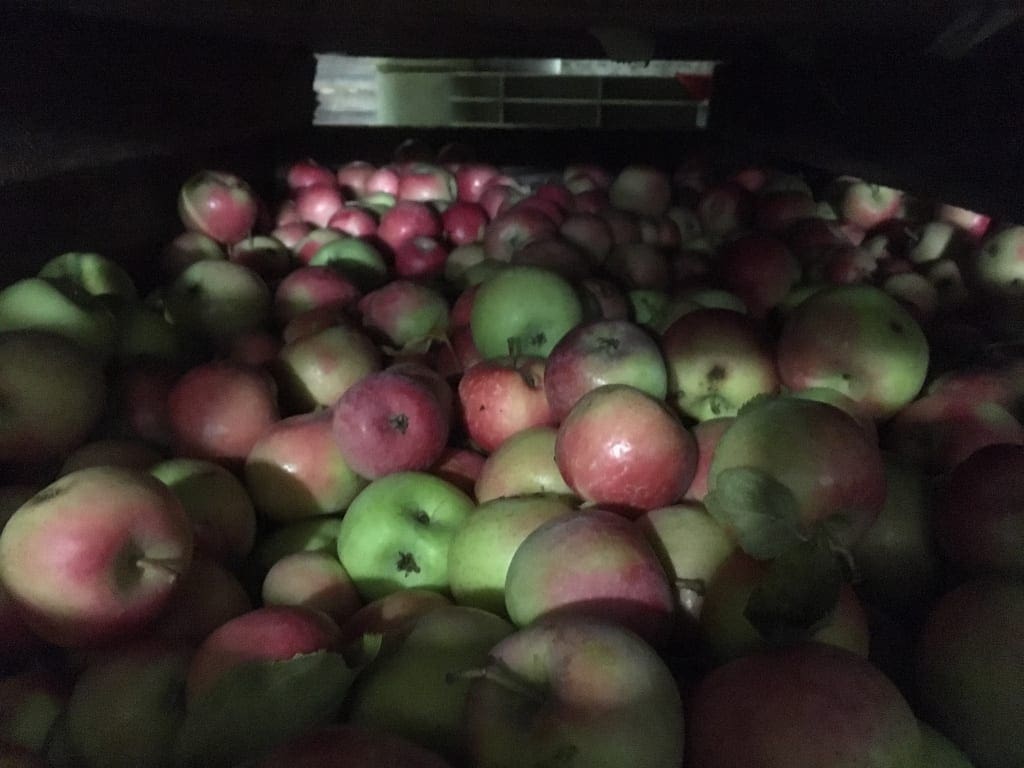 There is nothing ambiguous about the apple brandy, brewed for five years in American aged oak from Lynchburg that used to contain Jack Daniels. To my unrefined palate it tastes but tastes very much like the Calvados I experienced in Normandy earlier in the year – certainly you wouldn't add any coke to this.
Today, being a week day there is a gentle stream of customers passing through Indigeny, but at weekends the place becomes packed with people arriving from as far afield as the Bay Area in the west and east to Nevada. Many are families here to enjoy a picnic and enjoy the rustic setting. In the picking season from August to November up to 350,000 of the 52 varieties of apples grown here in 250 acres of orchards are picked. Everything is organic, which goes in part to explain the businesses increased popularity, but also the bad harvest a couple years back when 80% of the apples were lost. However, don't expect to see either the cider or brandy on shelves at your local Waitrose any time soon, as Indigeny is not yet exported out of California yet alone the States. So you'll have to go west to sample it.
---
Continue Mark's adventures in California by reading: Fine Tuning in Tri-Valley California, and Divided Streets of San Francisco.
---
The town of Sonora is not really on route back to my casino, but still I pop in there on my return. Founded by Mexican miners during the California Gold Rush in the mid-19th Century, like many towns in the state Sonora fell into decline as the gold vein dried up.
A charming slice of Americana, it has a very pleasant unspoilt feel to it, which in part explains the large number of movies and TV series shot in and around the town. After a solitary beer in the welcoming Sonora Tap, which has an inviting range of American craft ales, I head back to my casino and relax my jet-lagged bones in its Jacuzzi before preparing for the big day ahead and my appointment with Yosemite.
Yosemite Park and Hetch Hetchy
My satnav decides to take the scenic route the following morning to Yosemite Park, along the appropriately named Twist Road. My only hold up is caused by a couple of amorous turkeys making hay on the road while they still can, Thanksgiving being just around the corner.
Eventually we join the main Route 120 that cuts its way through the national park. Along the way, the devastating effects of the forest fires that had closed the park for a time in the Summer and are still ravaging elsewhere in the state, are all too evident, as the remains of burned out trees stand on either side of the road. I fear the worse.
However, almost miraculously, the damage within Yosemite National Park itself is limited. I marvel at the autumnal hues as I start my route around the Tuolumne Grove Trail.
Founded in 1890 Yosemite National Park is home to a couple of groves of Giants Sequoia, which are only found on the western slopes of Sierra Nevada mountains. The sequoia can live for over 3,000 years, growing to a height of 300 feet and measuring 30 feet in circumference. Eventually they topple down from their own weight. In 1984 Congress designated almost 95% of Yosemite as wilderness meaning the land is left untouched by man.
There are great hikes in Yosemite. Several Giant Sequoias can be found on the Tuolumne Grove Trail, all marked on a handy map. The trail was part of the Big Oak Flat road that built through here in 1878 towards Yosemite Valley, a longer hike goes to Hodgson Meadow a further 4.2 miles away.
I scamper away from some fellow tourists to become alone with the forest. Lost in the isolation of the moment as I trek down the 400 feet slope to the grove, I marvel at the trick the light plays as it glistens through the trees. It is a truly marvellous moment.
In winter, the main pass through Yosemite is closed, but from the end of May you can drive all the way through the national park and then take Route 395 keeping the Sierra Nevadas on your right, before heading east through the Death Valley to Las Vegas – just check if the pass is open when planning your trip.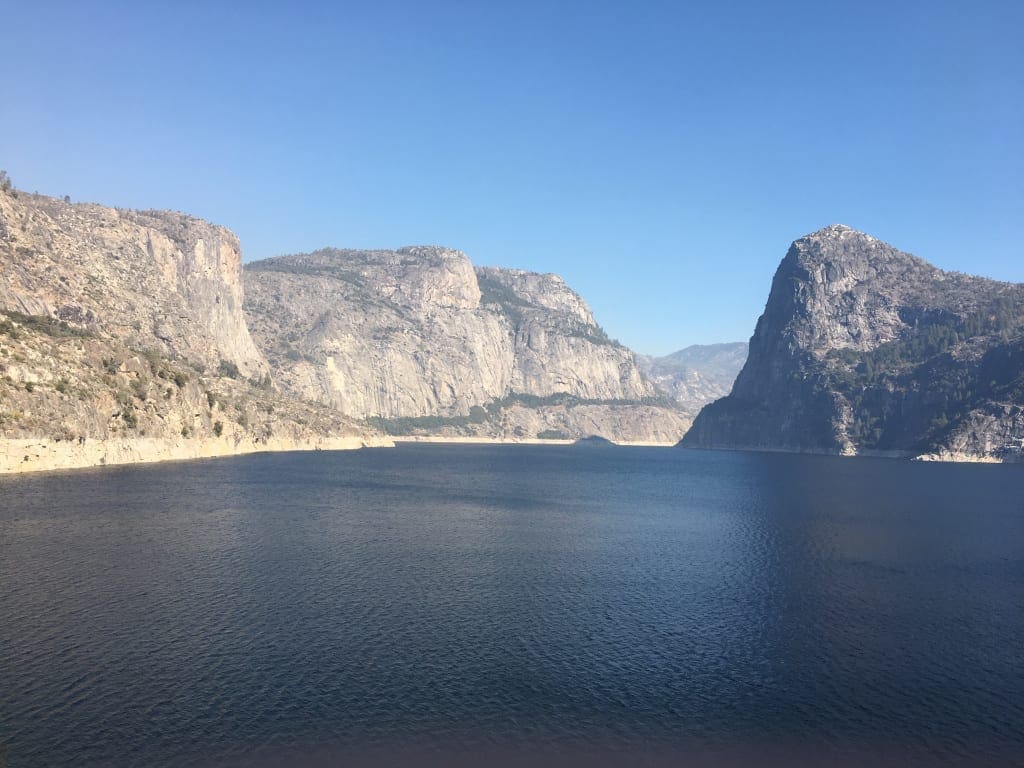 Hetch Hetchy has nowhere near the staggering beauty of Tuolumne Grove, but still there is an over-worldliness to the place that is intriguing. Still within Yosemite National Park, although you have to leave through the park entrance and then re-enter it further back along Route 120, Hetch Hetchy is famous for its dam built after the 1906 San Francisco earthquake, and now serves the Bay Area with 85 percent of its water.
Walking around the reservoir's barren soil, it is easy to realise how important water is to the state of California – there are signs advising you to conserve water everywhere. At this time of year the waterfalls have run dry, and there is an aridity to the terrain that resembles Greece in the depths of summer. It is not without its charm though, and at least here you do not encounter the hordes of tourists that visit other parts of Yosemite National Park, such as Yosemite Valley, that can become congested during the summer.
Returning to Groveland, where I am checked in for the night, my mischievous satnav directs me along Cherry Lake Road and the most spectacular cliff views which are most certainly not for the acrophobic.
Groveland's Iron Door
Groveland is the type of town that you might easily pass through – and with good reason. However, it does have one claim to fame. Opened in 1852, the Iron Door is the longest continuously open pub in California. The iron door itself stands at the front of the pub on the main street (well, only street). Behind this inhabitants used to shelter from the fires that even ravaged the area then, and no doubt imbibed a pint of or two of Bud while killing time.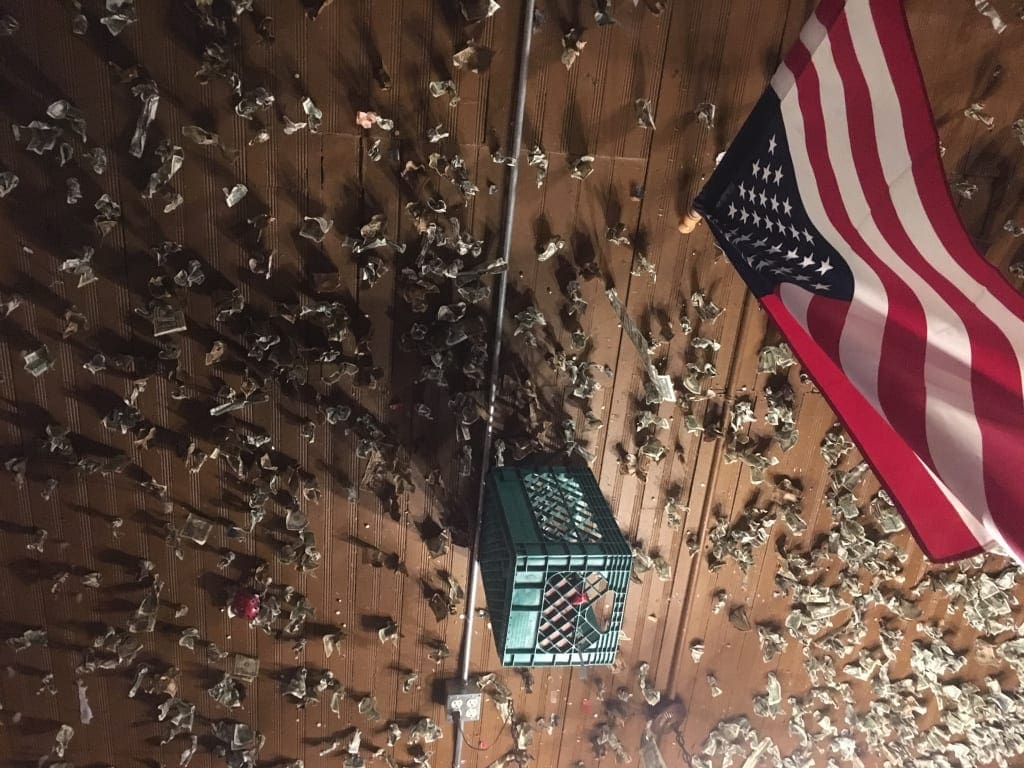 Now, the pub has a lot more ale to offer, having embraced the American craft ale renaissance just like every other bar in the country. It also has the most wonderful long bar where elderly locals will regale you about their lives dancing "fast" while setting up sound systems for bands around the states and singing karaoke, while fellow tourists deliberate whether to relocate to San Francisco from Hawaii. Both food and the World Series become side-attractions as the hospitality of the place lures you in.
Ultimately, it is this unreserved bonhomie that I will take most from my few days in Yosemite National Park and Tuolumne County. It is reinforced as I return to my B&B and chat with Thelma, the octogenarian grandmother of my host Chris and his wife Brittany, who talks of her fourth great grandchild on its way, while she is not informing me of the best time to visit Yosemite – June – while Fox News reports its distorted view of the world from the giant flatscreen silently playing in the background. There's no fake news in Tuolumne County.
Moccasin Point and Jamestown
This hospitality once more comes to the fore on my final day before I set off for the Tri-Valley and San Francisco. I was due to spend the morning kayaking, but instead having taken a long look at the kayak intended for me, and a brief attempt to fit my above average build within it, quickly decide that such adventures are not for me.
Instead, Mike, who works at the Moccasin Point Marina, suggests he takes me on a boat ride around Don Pedro Lake instead. Beneath us, Jacksonville lies. An old mining town it was submerged when the New Don Pedro Dam was built in 1970. Mike takes me through Railroad Canyon, named after the railway tracks that hugged the canyon's walls but now also lie buried underneath the waters, to Wreck Bay, as a Bald Eagle swoops down to the waters to catch its prey.
Mike explains how he has spent all his life up here, often sleeping with his family on his boat under the stars. He once did venture to San Francisco, but found it all too much for him, preferring the isolation of Tuolumne County. As, we return to the harbour, he refuses my offer of some money for the trip.
"Got me away from this place," he says looking at the small harbour with its scattering of house boats and solitary office, as though this is all too much for him.
Isolation, hospitality and a sense of a lost past sum up my impression of Tuolumne County. My final destination, the Railtown 1897 State Historic Park in Jamestown encapsulates all three.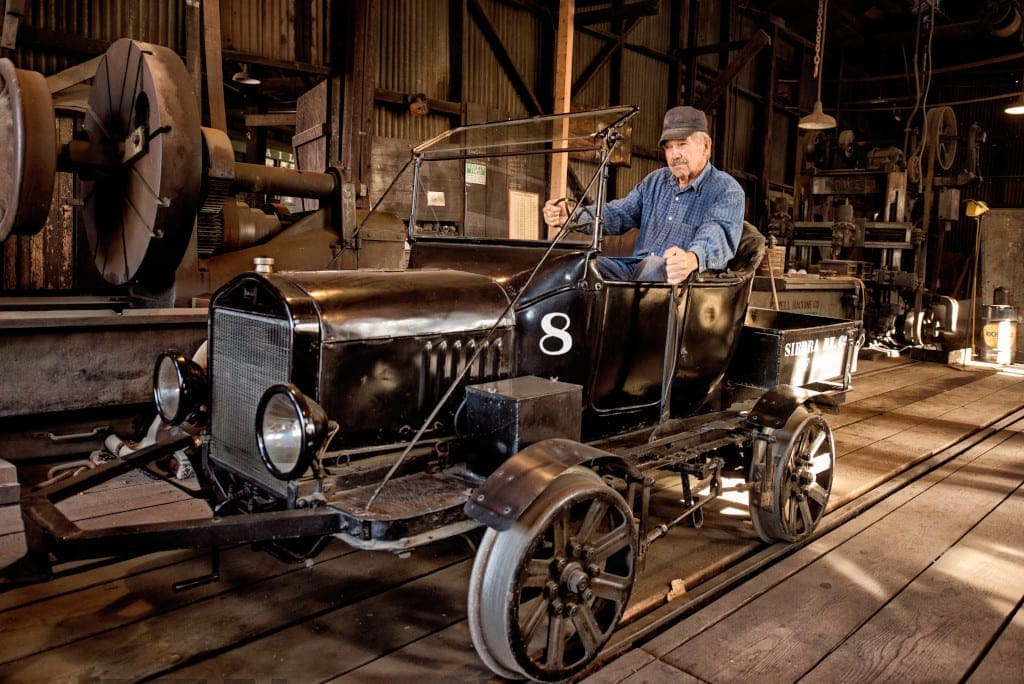 Set within the old mining town of Jamestown, the museum pays homage to the railways that transformed the country and the steam trains that ran on them. Unfortunately, my trip is on a weekday, and the museum only has rides at weekends so I do not ride on a train as I did recently in Radebeul, Germany, and Goathland, North Yorkshire. However, my guide Paul explains how Hollywood saved the place from closure, as with the decline in the railway, it was TV programmes such as Little House at the Prairie and movies like Back to the Future III that kept the museum open. The #3 engine featured in the futuristic film is the star attraction of the museum, as Harry Potter never ventured this far.
With no train to ride, I return to my trust Chevy and drive off into the horizon leaving the town of Jamestown, a distant figure in my back windscreen. A slice of Americana, deserted landscapes and unbridled hospitality, Tuolumne County shows a side of California far removed from Los Angeles, Santa Monica and the Bay area.
---
Yosemite Park and Tuolumne County Photo Gallery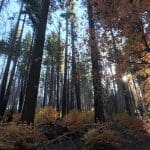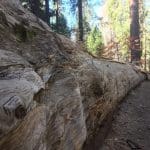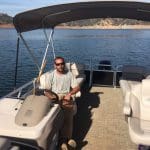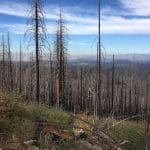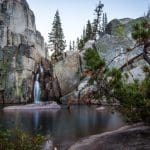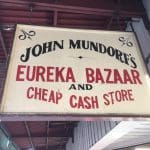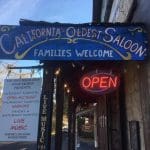 ---
Flights to Oakland Airport
Norwegian flies direct from London Gatwick to Oakland International Airport. Despite its no-thrills reputation, flights do include a meal and a drink with it, although you do have to pay extra to reserve a seat and for extra items such as a blanket and headphones.
Hiring a Car in Tuolumne County
Renting a car is essential for travelling around Tuolumne County. You can pick up a Hertz rental car at Oakland Airport, a courtesy mini-bus takes you to/from the terminal to the car rental place.
Booking Accommodation in Tuolumne County
It doesn't cost any extra to book your accommodation in Tuolumne County via our hotel booking portal, but by so doing you will help with the running of this website.
---
For more information about Tuolumne County
For further ideas of what to do in Tuolumne County, visit: https://www.visittuolumne.com/.
For more information on Yosemite Park
Click here.
Mark Bibby Jackson
Before setting up Travel Begins at 40, Mark was the publisher of AsiaLIFE Cambodia and a freelance travel writer. When he is not packing and unpacking his travelling bag, Mark writes novels, including To Cook A Spider and Peppered Justice. He loves walking, eating, beer, isolation and arthouse movies, as well as talking to strangers on planes, buses and trains.