Macao Holidays: Where Portugal Meets China
Mike Pickup
Posted on 28th Jan 2019
On his Macao Holidays, Mike Pickup discovers a place that fuses its Portuguese and Chinese heritage in three quite distinct ways.
It's little wonder that at times Macao seems more like Portugal than China; it was part of the Portuguese empire from 1557 to 1999 and its influence remains in its architecture, food and even street signs.
Today, Macao offers visitors three highly contrasting experiences; the busy and crowded old town with its Portuguese heritage, Cotai full of modern casinos and resort hotels, and the peaceful and more rural Coloane.
After a long but comfortable flight to Hong Kong from the UK, I avoided airport passport control and checked in airside with the ferry that links Hong Kong to Macao. My luggage was collected from the carousel for me and put aboard the ferry and I was finally reunited with it at Macao's outer harbour ferry terminal.
Macao Old Town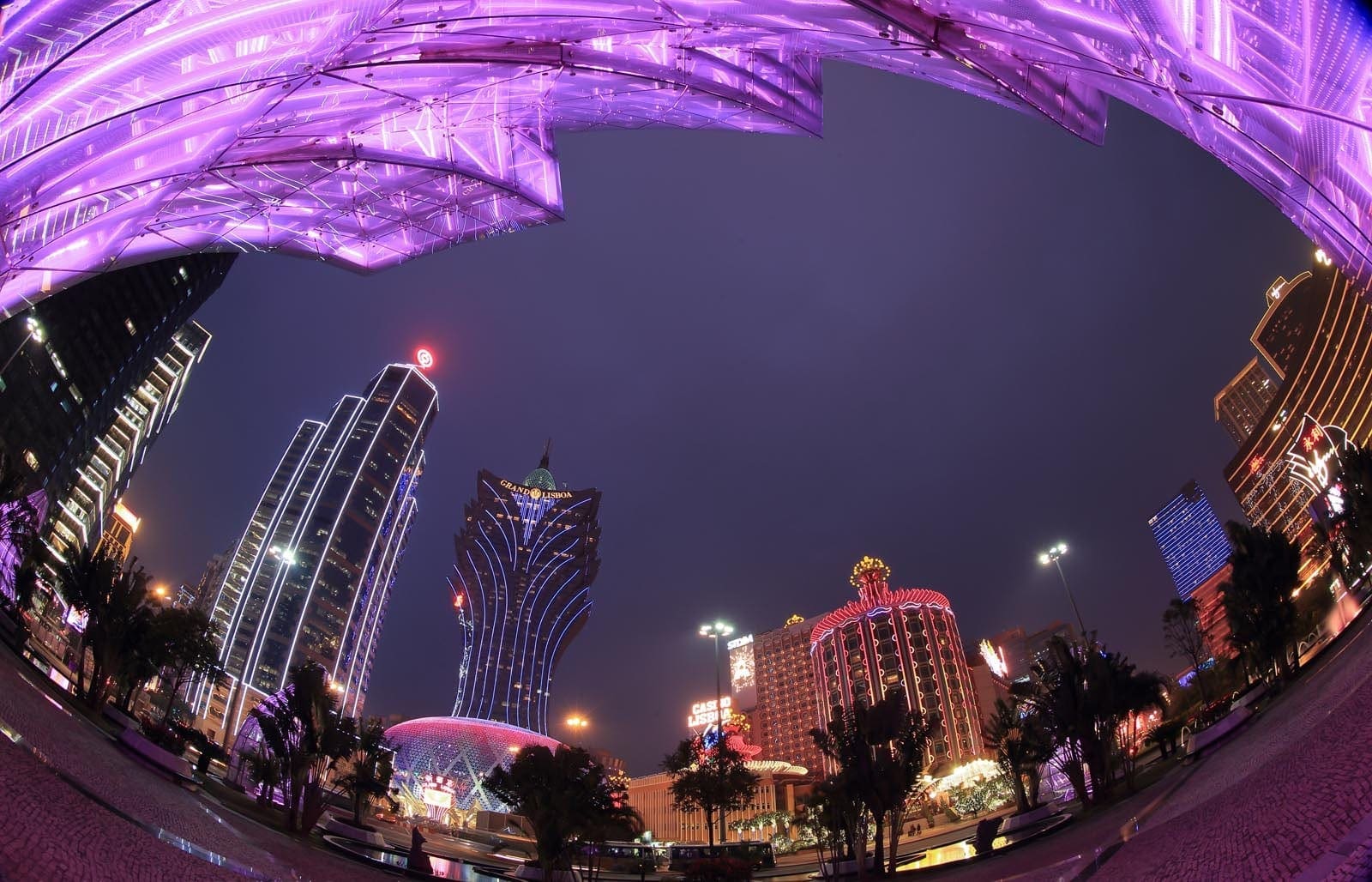 I started my visit in the old town, which is dominated by the Macao Tower. At just over a thousand feet, it's one of Asia's tallest buildings and has a great revolving buffet restaurant with an amazing selection of food. Over dinner I was able to admire the night-time scene as well as sample some of the cuisine that has led to Macao being awarded UNESCO recognition for its creative gastronomy.
The old town is full of markets, shops, street food outlets, traditional tea rooms and small open areas such as the Lou Lim Ieoc Garden, a haven of peace and tranquillity. Created by a local merchant, Lou Kau, as part of his private residence, it is now owned by the government and popular with locals. Some believe that here they are safe from the evil spirits who can only travel in straight lines and therefore cannot follow them over the wiggly bridge that crosses the lily pond.
---
If you liked Mike's Macao Holidays, then why not read about his tales on a Douro River Cruise.
---
Despite having been burned down three times and with only it façade remaining, the nearby St Paul's church is one of historic Macao's biggest attractions. You can only wonder why, after two fires, they didn't rebuild it in stone. However, it is hugely popular with tourists and wedding couples.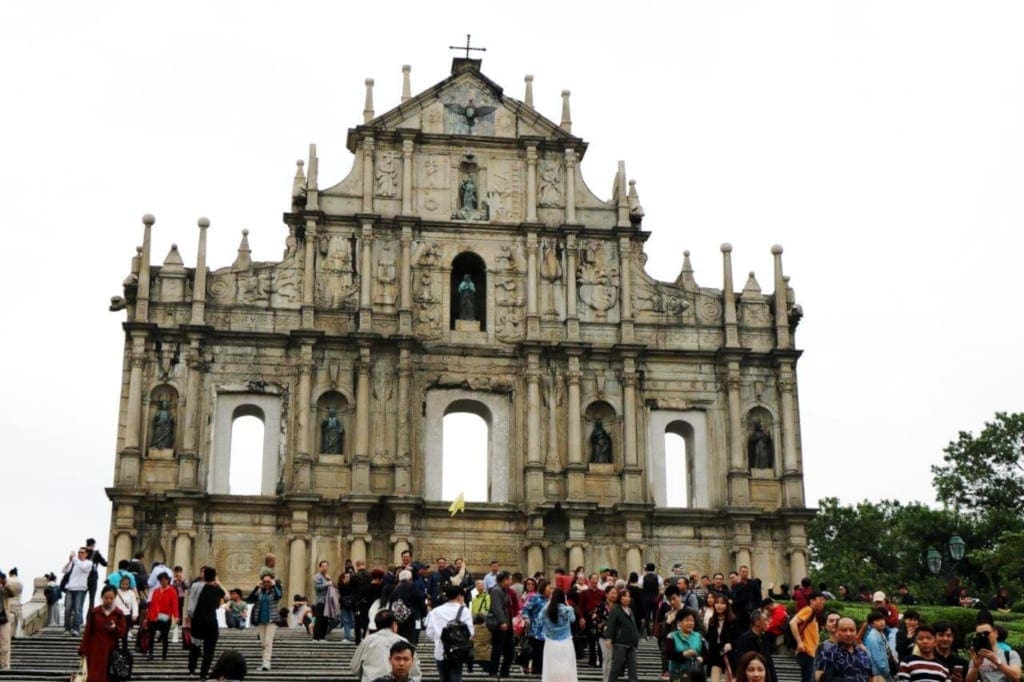 Close by, but far removed from the hustle and bustle, is the St Lazarus district. Centred on St Lazarus Church this is Macao's creative hub. Its cobbled streets, colonial houses and tranquillity make it ideal for the artists, designers and others who live and work there.
As Macao covers just eleven square miles, it's not surprising that housing consists largely of blocks of flats, many with fenced-in balconies containing washing hung out to dry. The fences prevent the laundry from being blown onto unsuspecting pedestrians.
Linked to the old town by three bridges, Taipa Village was originally home to fishermen. Today, its narrow streets provide visitors with a taste of Macao's past and an opportunity to savour its diverse cuisine. I had dinner at Antonio's, a cosy atmospheric Portuguese restaurant serving authentic food and offering its guests a traditional glass of port at the end of their meal.
Macao Casinos, Las Vegas of the East
Cotai is often referred to as the Las Vegas of the East with its huge resort hotels, casinos and lavish entertainment.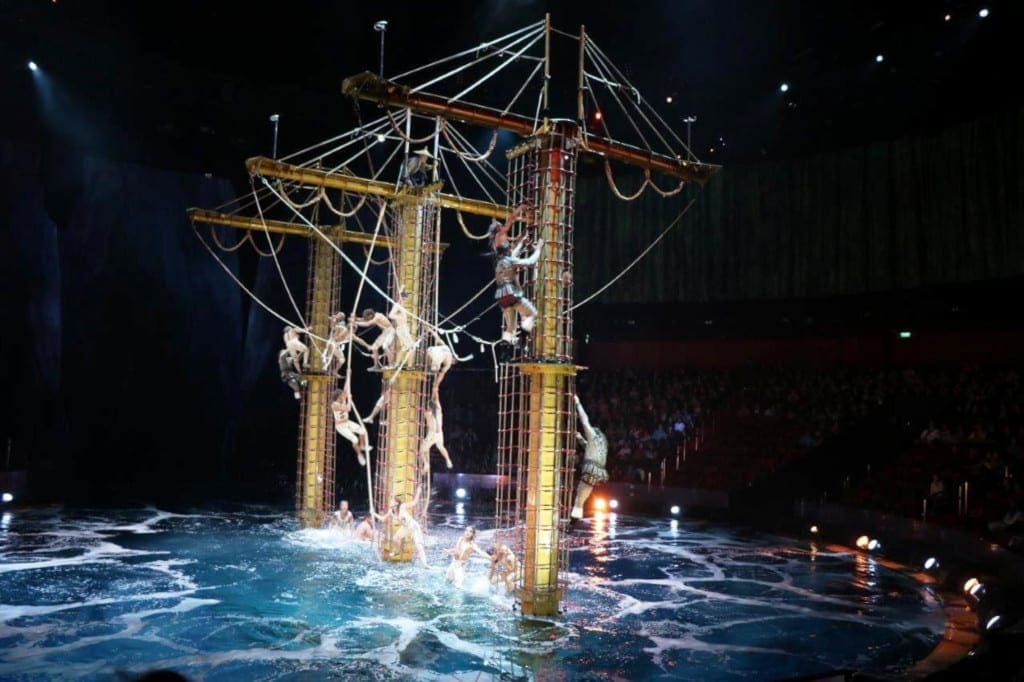 I visited the City of Dreams and saw its famous show House of the Dancing Water. Produced by Franco Dragone who was responsible for some of the Cirque du Soleil productions, it's an incredible performance mixing elements of Cirque with water. The main part of the stage consists of a pool holding nearly four million gallons. The stage itself is divided into eleven parts that fit together but each one can be raised one metre above the surface and dropped to seven metres below. A spectacular and unique experience, if you were only ever to see one show on your Macao holidays then this must be it.
After the show, I took a cable car ride at the Wynn Palace Hotel and watched the musical fountain display before heading off for a drive around the district. Like other hotels on the Cotai Strip, the Venetian is modelled on its Las Vegas counterpart. Its 39-storey structure contains three thousand suites and the world's largest casino with eight hundred gambling tables.
Sleepy Coloane
Coloane is as close as Macao gets to sleepy countryside. Seac Pai Van Park is an open area popular with locals looking to escape busy city life.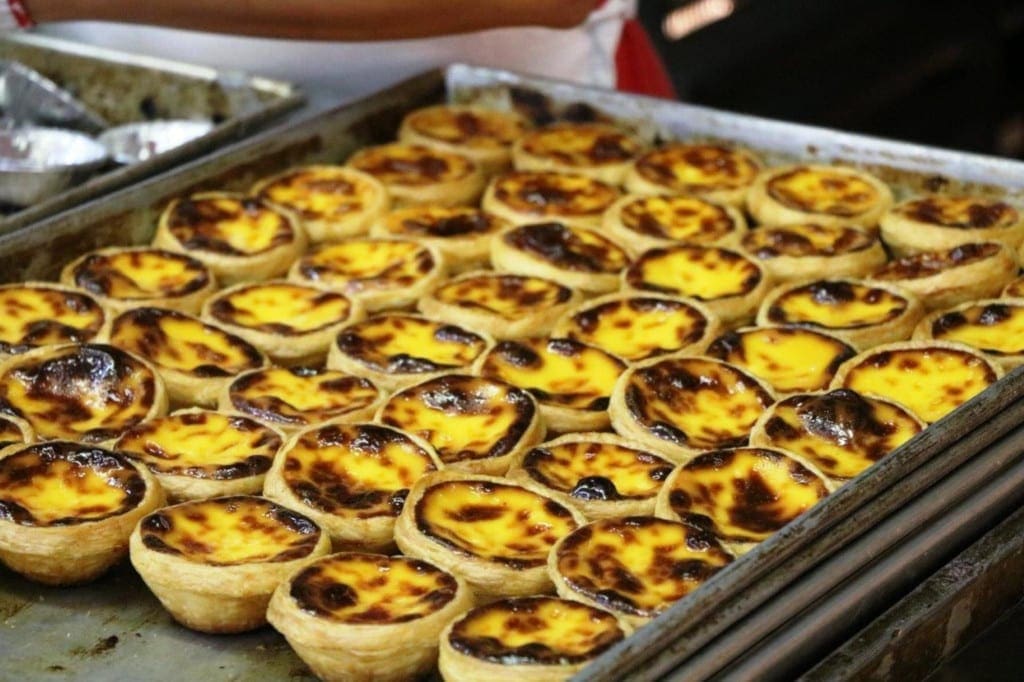 The park is home to the Giant Panda Pavilion where its famous inhabitants are kept in air-conditioned comfort for most of the year. Nearby is another famous Macao landmark, Lord Stow's Bakery. The custard tart pastel de nata is Portugal's national dish, but some claim the best ones come from this bakery in Macau. I wouldn't dispute that.
It is just another example of how Macao blends its heritage. Portuguese, Chinese and Macanese food, a fusion of flavours brought about by Macao's Portuguese maritime past, are available everywhere, from street vendors to the eighteen Michelin-star restaurants that call Macao home.
---
Macau Hotels
Mike stayed at the Sofitel Macau At Ponte 16, you can book your accommodation in Macao at our Hotel Booking portal.
Flights to Hong Kong
Cathay Pacific flies from London Heathrow to Hong Kong. Holiday Extras offers trusted Meet and Greet parking, airport lounge and other services at all major UK airports. Call 0800 1313 777 or visit HolidayExtras.com.
---
Macao Holidays Photo Gallery
For further information on your Macao holidays
Visit: visitmacao.co.uk