Merida Venezuela: Highest Cable Car in the World
Travel Begins at 40 Editor
Posted on 14th Jan 2019
Mark Heath took some time out to visit Merida Venezuela, the city considered by many to have the highest quality of life in the South American country.
Nestled in the Andes, Merida Venezuela has a pleasantly moderate climate, a historic centre and cathedral. It also boast the longest and highest cable car in the world that stretches across five stations.
Leaving the Posada Suiza, a small hotel with cheap clean rooms and a filling breakfast, in a nineteenth-century building right in the centre of town, we took the cable car to the summit of Pico Bolivar. The ride cost a little more than five dollars and you can spend the best part of a day there.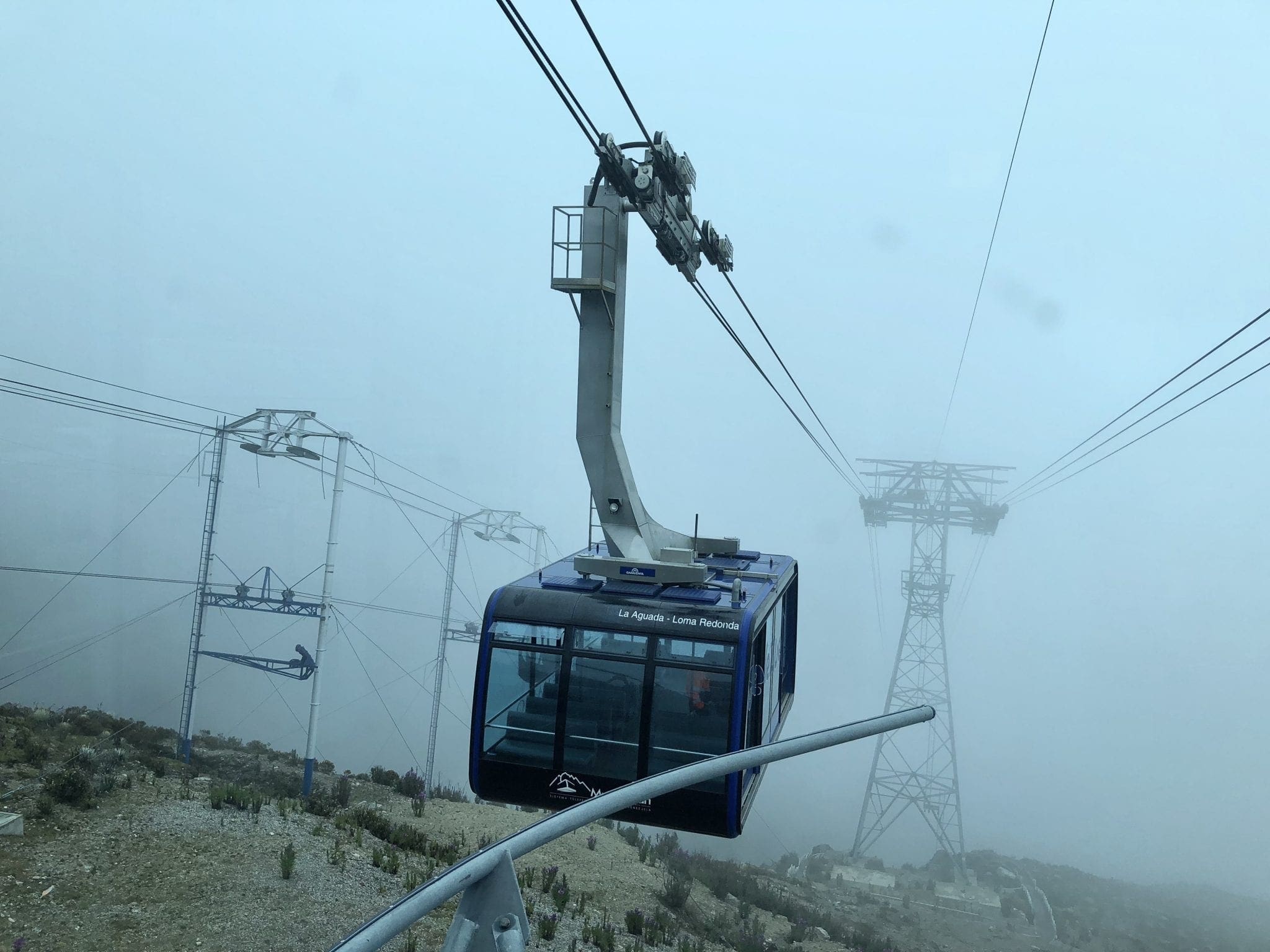 Heading straight to the top, where we had a quick snowball fight, we then looked around the observation platforms. One had a museum, another offered donkey rides, and a third had a short, pleasant walk down a well-tended path to an outdoor observation point with great views over the Merida valley.
At each you can buy a cup of rich, thick, hot chocolate to keep the cold at bay, and there is at least one full-blown restaurant.
---
Four Tips to enjoy the Merida Venezuela cable car
In high season and at weekends it tends to get busy so buy tickets for the cable car the day before.
It opens at 8am so go early as the Merida region clouds over, and often rains, as the day goes on.
The top station is at 4,765 metres, so take warm clothes. The first time I went up as a youthful idiot, I wore thin trousers and a t-shirt and, boy, did I regret that.
You may suffer altitude sickness, so read up on the effects of this before you go – and take your time.
---
Hiking in Merida Venezuela
Much of the state is protected national park so there are literally dozens of different excursions. You can do a serious cold-weather gear hike up to Pico Bolivar the hard way, or a two-day hike to the scenic Laguna Verde that is near the Pico Humboldt, all the way down to pottering around one of several valley lakes like Mucubaji.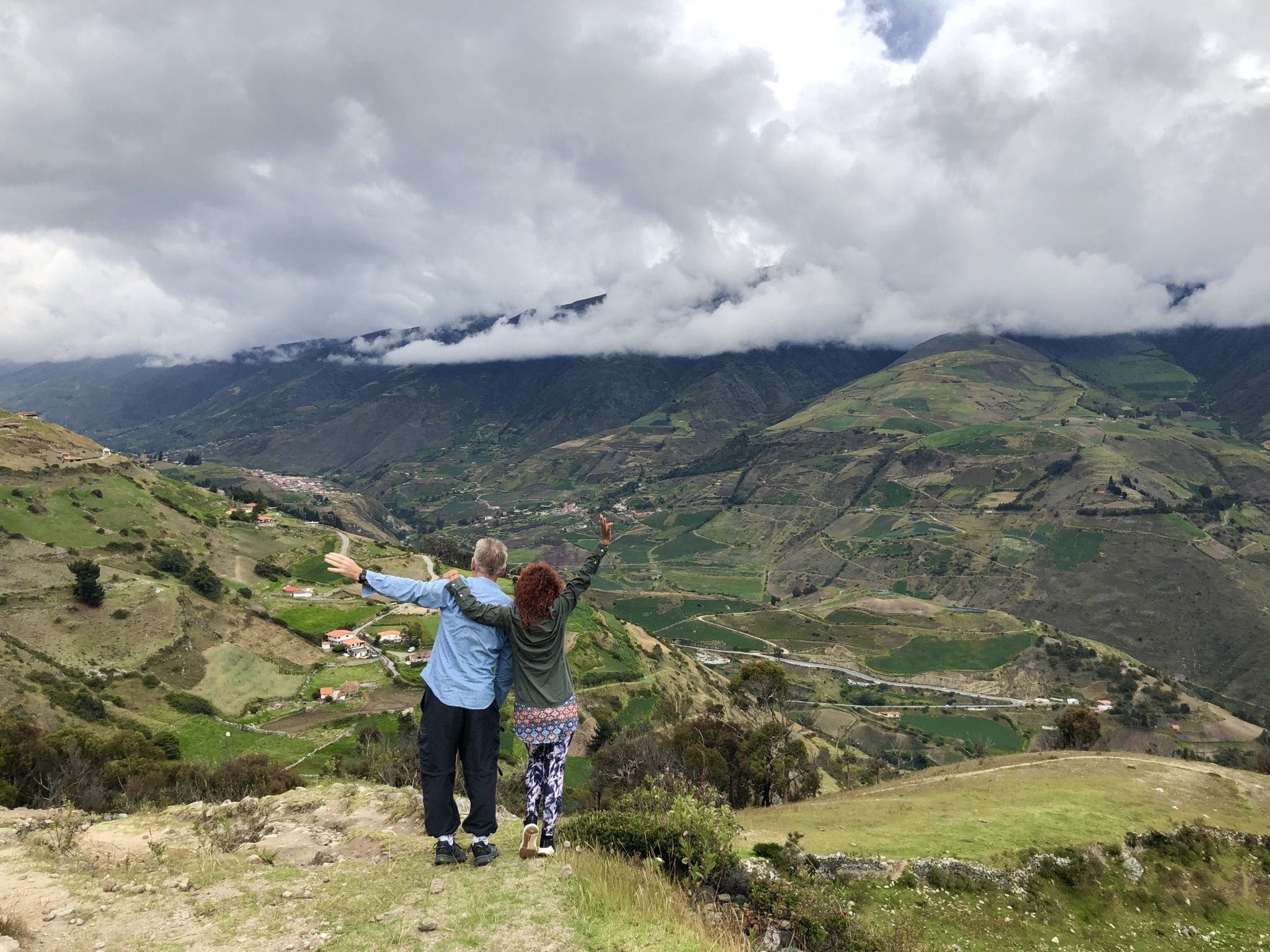 An example of an easy and fun hike is the walk to Musui (also spelt Musuy), near Mucuchies. After an hour, you arrive at an open air thermal spring, which has been dammed into a small pool. It's a nice place to relax. You could take a picnic or lunch at one of the many restaurants beside the highway on the return journey.
Bring sun block, though it may be cloudy, you can still burn – I did; a torch, in case of power cuts; waterproof jackets, it rains frequently here and check you have enough of the little things that you normally pack. Take everything you need. Venezuela suffers unpredictable shortages of some consumer goods, for example toothpaste.
---
For other ideas on things to do in Venezuela, why not follow Mark's journey to the Catatumbo Lightning Storms.
---
Food in Merida Venezuela
A common snack throughout the region is locally-grown strawberries topped with cream. Trout is a favoured main course, as is beef, both served in a variety of sauces. Another Venezuelan favourite is the cachapa, a corn pancake, served with a variety of cheeses and with the option to add ham. The staple is a corn patty, called an arepa, which is common at breakfast with eggs, cheese, beans and/or scrambled eggs. Plantains are very common here, fried ripe, fried green, baked or boiled, they taste great.
Other Attractions in Merida Venezuela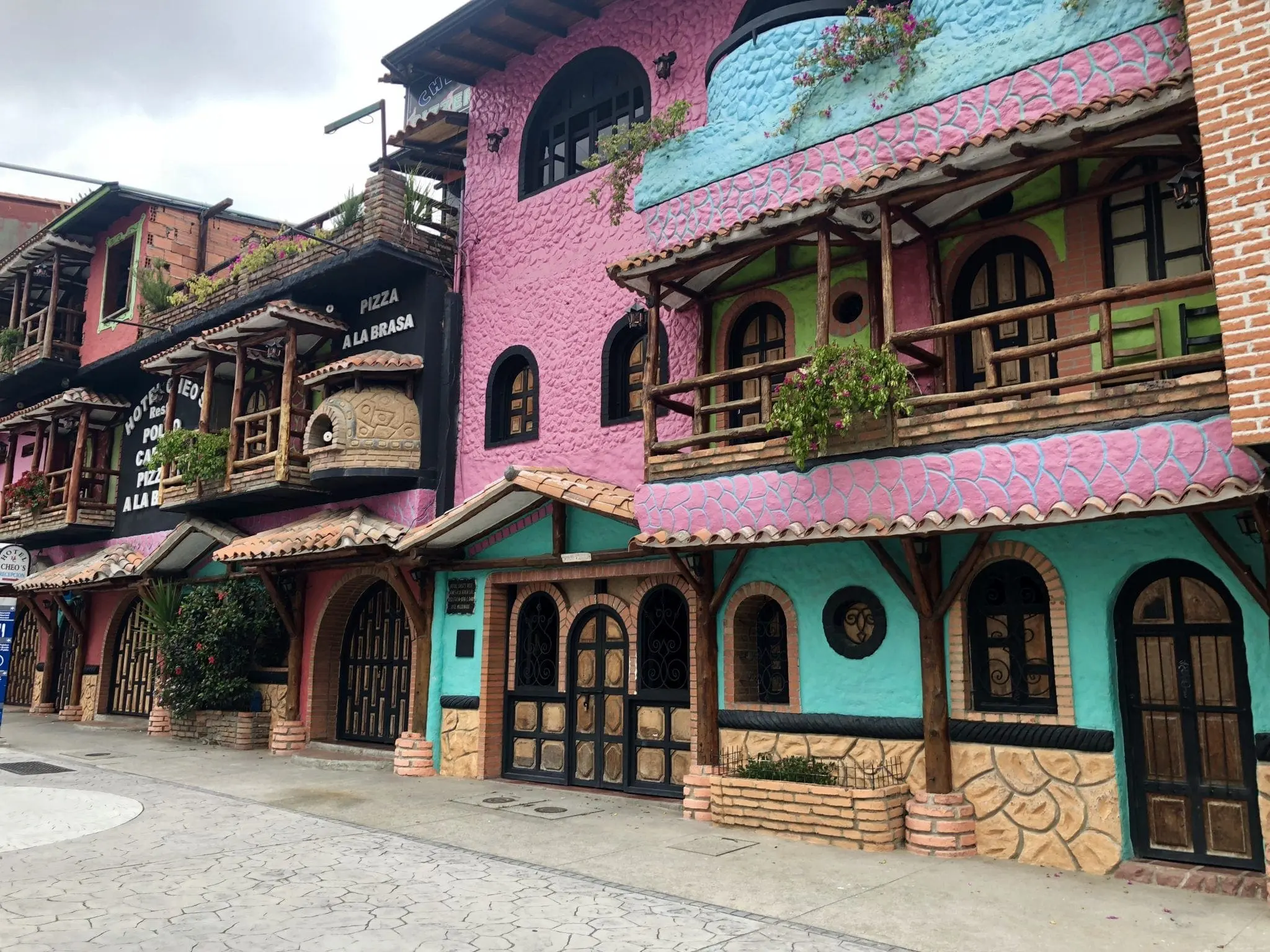 Merida hosts a science museum on the outskirts and has themed parks, such as La Venezuela de Antier, which has a mini-representation of the distinguishing characteristics of each state in the nation at different stations in its grounds – and there are 23 of them. Another, called La Montaña de los Sueños is a homage to Venezuelan radio, television and film, whilst there is a third called Los Aleros. This creates a traditional Andean village from the 1930s.
Merida Venezuela Safety
Merida is suffering much less from the crime wave that has hit other Venezuelan cities. Nevertheless, take sensible precautions. Leave your passport locked away in your hotel and carry a laminated copy of it with the essential information. Just take the money you need for the day and don't get your mobile phone out in the street unless you really, really need to. For other advice, read here.
Things to Do in Merida Venezuela
Colibri Tours offers a wide range of trips that can get you out exploring the lakes and mountains with transport – Ramon is recommended. However, if you want to shop around, there are many other places in town too.
Flights to Venezuela
Sadly, only a few airlines still fly to Venezuela. Air Europa, Air France, American, Avior, Copa, Iberia, TAP and Turkish fly to Caracas.
The nearest airport for Merida is El Vigia, a long taxi ride away. It is best to arrange your pick up with the hotel where you intend to stay.
Hotels in Venezuela
If you are planning to book hotels in Venezuela, perhaps you could consider doing so via our Hotel Booking Portal. It will cost you nothing extra, but the small commission we make on each booking helps with the running of this site.
---
Cover photo by Hannah East.
Travel Begins at 40 Editor
Travel articles, news, special offers, festivals and events from the Travel Begins at 40 Editorial team and our global network of travel industry contributors.