Dawn Simone: Solo Female Travel
Mark Bibby Jackson
Posted on 8th Mar 2019
Intrepid traveller Dawn Simone started Elle Voyage from a frustration of a lack of solo female travel companions. She talks to Travel Begins at 40.
Can you tell us a bit about your background and why you decided to establish Elle Voyage?
Dawn Simone: I have always loved to travel, in fact as soon as I was old enough to travel on my own, I booked a flight to join a friend on a Kibbutz in Israel. I'm a very spontaneous person and when I was 21 I saw an advert to be an oversees' Travel Rep. 10 days later I was on a plane to Corfu. Being a Rep was amazing but I used to be in awe of the solo travellers I met and wished I had it inside of me to backpack around the world on my own too, but I wanted to do it with a friend. I moved back to the UK ten years later with the wanderlust still ingrained inside of me. I still wanted to travel more than the odd weekend away, but I hadn't the available friends to travel with. I realised through speaking to other women I met that they were in the same position as me and really it was this combination that sparked a light bulb moment for me where Elle Voyage was born.
Why did you decide to focus on solo female travel?
Dawn Simone : There are so many women that don't want to travel completely by themselves and want the company of other female friends. The women I'm targeting want to find people like themselves to travel with. They want female friendships that last longer than the trip. They want friends who they can laugh with and also be able to share their fears. Sometimes when there are mixed holidays, the dynamics of the group changes, the conversations are different and some women find it harder to relax and fully be themselves.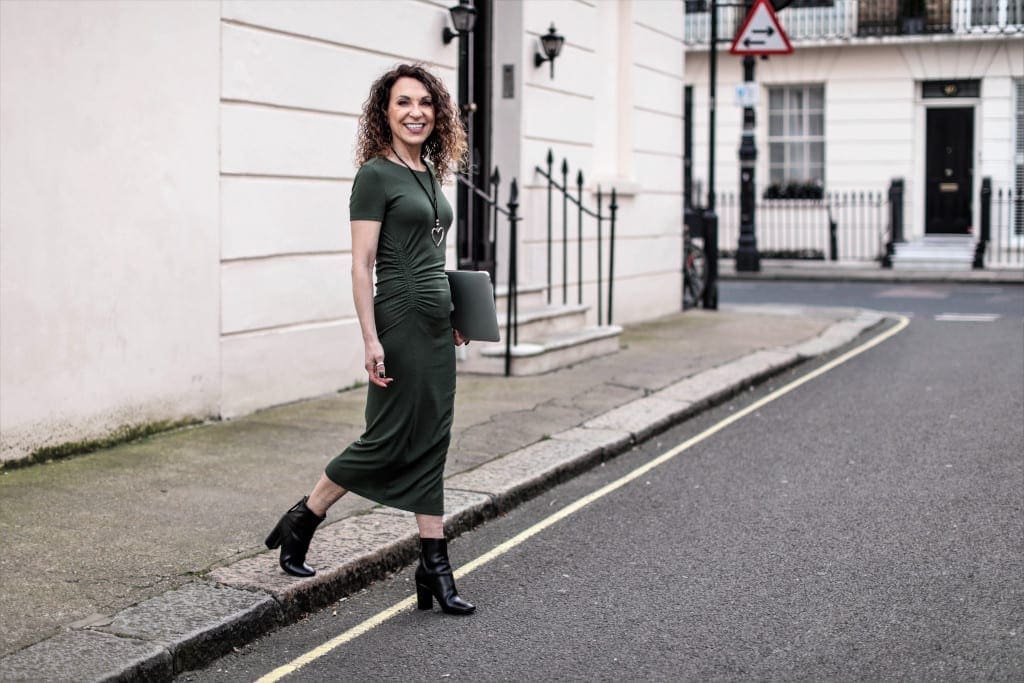 What do you offer female travellers that they can't get from a tour company not geared towards women?
Dawn Simone : Definitely connection, friendship and a community beyond the trip they have booked. There is a Facebook page for each specific destination where everyone can get to know each other before the trip even starts. Each of the trips has been carefully designed by women who live in the specific destinations with the female traveller in mind. On some of the trips we get to spend time with local women to see how they live, cook and work which is a unique experience not available for mixed tour groups.
How does your Elle Voyage differ from other solo female travel companies?
Dawn Simone : To be honest, I had no idea when I had the idea for Elle Voyage that there were other companies who targeted just female travellers. I knew women wanted to share their experiences with others who have the same love and enthusiasm for travelling and so I keep the groups small to no more than 14 people. Smaller groups mean we can stay in some unique and boutique hotels, visit places that are only known to our local expert guides. I also try to have women guides and drivers where possible to create a more personal experience. There's a blend of sightseeing  and free time so everyone can immerse themselves in the local flavours and also have their own time to either spend on their own or with their fellow voyagers. The whole vibe of Elle Voyage,  as well as discovering some amazing places in the world, is to do it with a group of like-minded girlfriends.
What is your main age group?
Dawn Simone : The age group is aimed at women from 39 – 59, but if someone is 36 or 62  I'm not going to turn them away.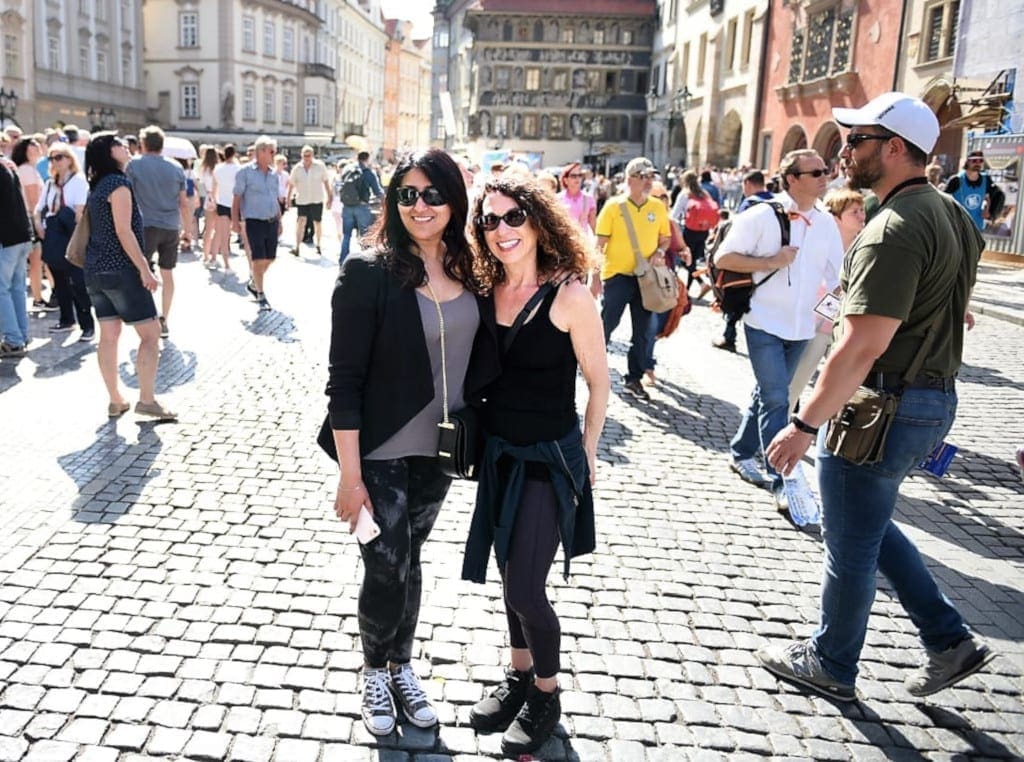 What advice would you someone planning their first solo female travel trip?
Dawn Simone : Make sure solo travel is for you – it's not for everyone – and practice visiting a city alone in your own country first, eat in a restaurant alone, go to the movies, etc. There are always times you are going to feel nervous but the more you practice going solo closer to home, the less nervous you'll be in a foreign country. For your first solo trip decide on a destination that's not too far away or, one you speak the same language so it's not too far out of your comfort zone. Even if you're usually spontaneous, for your first trip plan at least the first couple of nights' accommodation in advance and how you're going to get there. Planning in advance will give you huge amounts of confidence once you arrive. Go on some organised trips. It will help you to see places you may not want to visit on your own and you may also meet other solo travellers or at the very least be able to share a special moment with other people around you.
Recent surveys have indicated an increase in solo female travel. Why do you think this is so?
Dawn Simone : I really think in the busy world we live in, women especially crave connection and friendship with people with the same interests as themselves. Women especially want to find a tribe of other like-minded people with whom they feel safe to be themselves without the fear of feeling judged.
---
Discover why women over 40 travel more than ever.
---
Women have different travelling experiences, for example they will be taken into another woman's home to see how different cultures live, the struggles they face, the work they can and can't do. I think women travellers have a completely different travelling experience compared with when they travel with a man.
How have you chosen your itineraries, and how do they cater to solo female travel?
Dawn Simone : I started by asking where people would like to go to and I wanted to incorporate places such as Jordan and Myanmar which are not so touristy and who are now employing female guides and drivers. I work closely with highly reputable companies in each of the destinations who have expert knowledge of the area and as most are women themselves, the safety aspect is high on the agenda. Together we have chosen a blend of adventure, culture and relaxation that caters more to the female audience, such as swimming in healing waters, Thai massages, exfoliation salt baths, cooking classes, home-stays and bathing animals at some animal sanctuaries.
Your first trips start in May, which are seeing the most interest?
Dawn Simone : Vietnam, Myanmar, Cambodia, Brazil and Jordan have been popular so far, and I am about to add a long weekend to Paris as this has been a popular request. Women have expressed a huge interest in going to and helping out in some of the animal sanctuaries, in fact anything to do with wild animals has been popular. I think if you asked me this question at the end of the year, I will be able to give a detailed answer.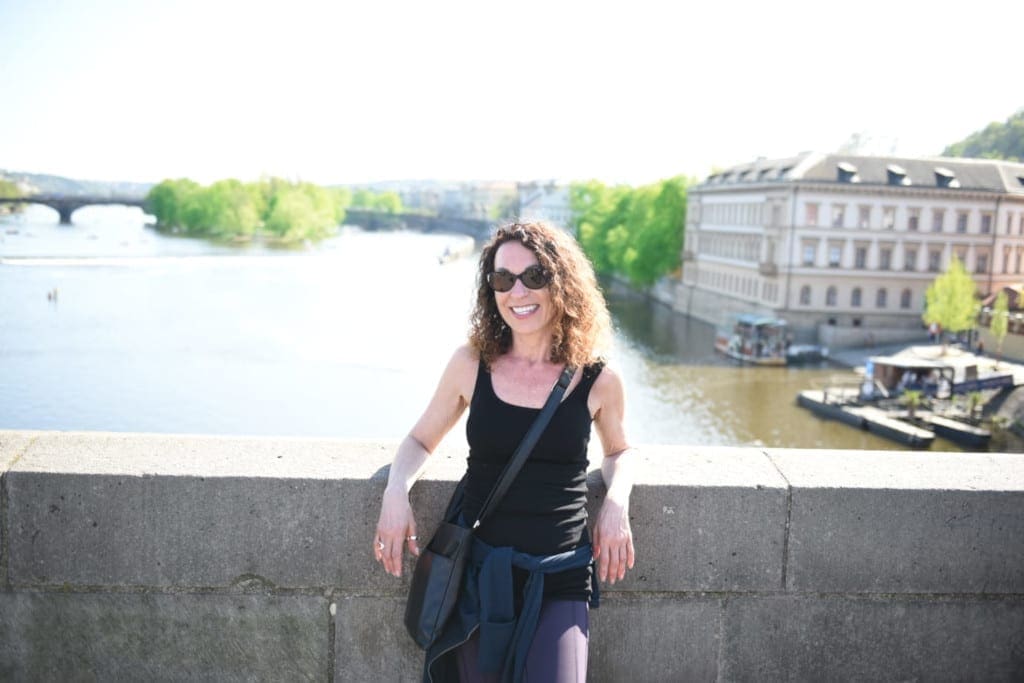 What are the main dangers involved in solo female travel, and what measures should women take to protect themselves?
Dawn Simone : I think a lot of things come down to being aware of your surroundings. Be conservative in the clothing you are wearing and make sure you are respectful of the culture. Listen to your gut feeling, if something doesn't feel right, it probably isn't, so don't do it or go there. Don't carry large sums of money with you and the money you have split it up so it's in different places, for example in your bra, shoes, dirty laundry and also don't rely on one credit card, have a debit card in case one is lost or stops working. Tell someone where you're going and keep in touch with your friends and family back home or the people where you are staying. When you are travelling to developing countries and countries where women's status is deemed below men, there are obvious potential dangers to be aware of, so having your wits about you is fundamental. If you're unsure about visiting a certain place on your own, invest in a group excursion where you'll be around other people.
What are your plans for the future?
Dawn Simone : I have a lot of plans for Elle Voyage but I would like to see how this first year unfolds. I'm speaking to someone about possibly adding some volunteering holidays to China, Borneo and Mozambique but I don't want to sprint before I've started walking. There are some exciting times ahead and I want lots of fun, laughter and life-changing moments to be on the agenda.
---
More information about Elle Voyage
To access the Elle Voyage site and learn more about its solo female travel trips, click here.
Mark Bibby Jackson
Before setting up Travel Begins at 40, Mark was the publisher of AsiaLIFE Cambodia and a freelance travel writer. When he is not packing and unpacking his travelling bag, Mark writes novels, including To Cook A Spider and Peppered Justice. He loves walking, eating, beer, isolation and arthouse movies, as well as talking to strangers on planes, buses and trains.