Lake Constance: One Holiday, Four Countries
Mike Pickup
Posted on 11th Mar 2019
The shores of Lake Constance, or Bodensee as it's known to the locals, fall in Germany, Austria and Switzerland; its waters flow into the Rhine, which forms a natural border with Liechtenstein. Mike Pickup was keen to explore.
The lakeside city of Konstanz in Germany is a lovely mix of old and new, the peaceful old sector full of characterful painted buildings in stark contrast to the bustling modern city. I arrived by train after a flight from London to Zurich.
Germany: Of Zeppelins and Beer
My overnight stay was the Steigenberger Inselhotel on the edge of Lake Constance. Originally a 13th century cloistered Dominican monastery and home to the Church Council of 1414-18, it was converted into a hotel in 1875 by Count Eberhard von Zeppelin who had the original monastery frescoes restored. It was also the birthplace of Graf von Zeppelin, the designer of the famous airships.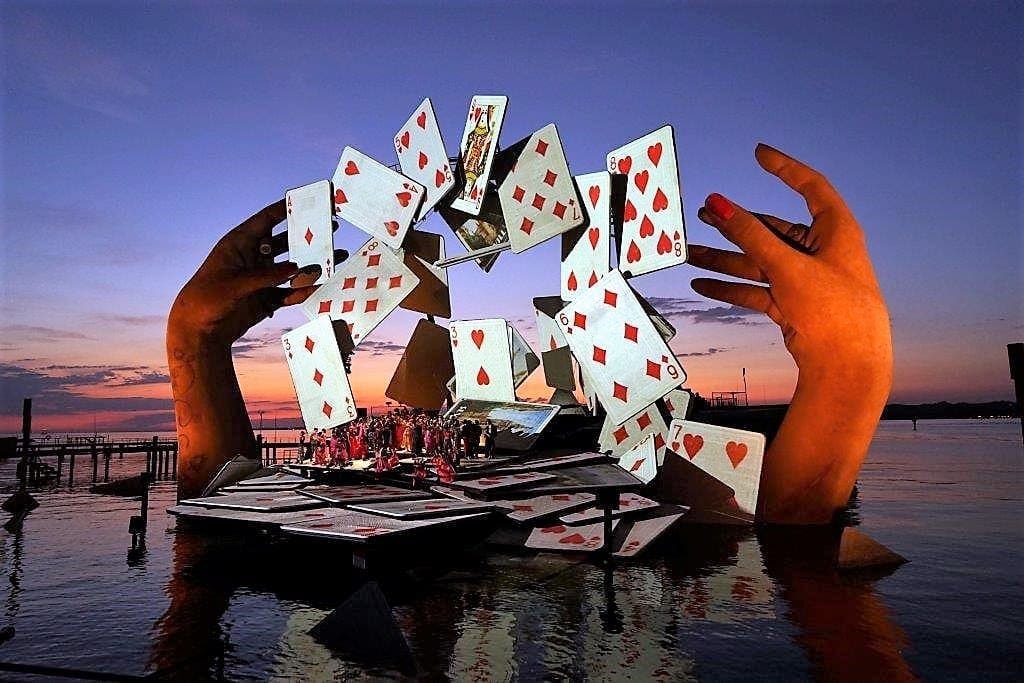 Next morning, I headed out by road and ferry to Tettnang. On the way, I passed the small airport at Friedrichshafen, home of the current Zeppelins. A mere quarter of the length of the pre-war models, the current airships are 75m long and powered by electric motors. There's room for twelve passengers and two pilots. Sightseeing flights range from thirty minutes to two hours. At peak times you need to book up well in advance.
Then it was on to Tettnang, an area famous for the production of fine hops for brewing. I discovered that hops are the fastest-growing plants in Europe, coming second only to Japanese bamboo. The plants grow vertically around wires suspended from a frame and the first shoots are wound clockwise around the wires. They won't grow anti-clockwise and if they are wound the wrong way they unravel and die.
After a tour of the processing plant I joined other visitors to sample some wonderful local beers and a traditional lunch before setting off again to the town of Hard in Austria.
Hard Times in Austria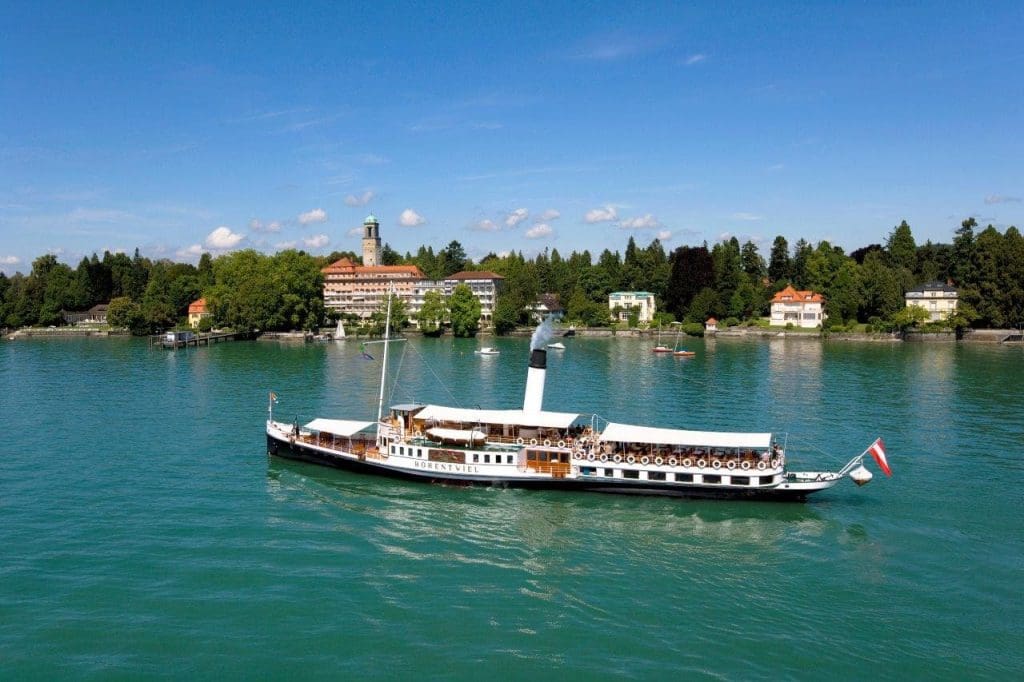 This small lakeside town is home to Hohentwiel, a beautifully restored royal paddle steamer. I enjoyed a gourmet five-course dinner as we sailed Lake Constance entertained by talented musicians. Indeed, so enjoyable was the evening that no-one noticed we had arrived back at our starting point, and we stayed on to enjoy the delightful hospitality.
Next morning, a short drive took me to Bregenz, which is famous for having the world's largest floating stage that each year puts on a major operatic production watched by up to seven thousand people each evening seated by the shores of the lake. The sets are huge and impressive and the waterside setting adds a special atmosphere to the evening.
From there, I walked into the town and took the Cable Car Pfander to the top of the nearby mountain. The vistas were stunning but there is so much more to do than admire the view. Local wildlife includes deer, wild boar and ibex. There's entertainment for children, a restaurant and a number of hiking trails including a three peaks mountain trail and a cheese trail.
Liechtenstein: Easter Eggs and Rock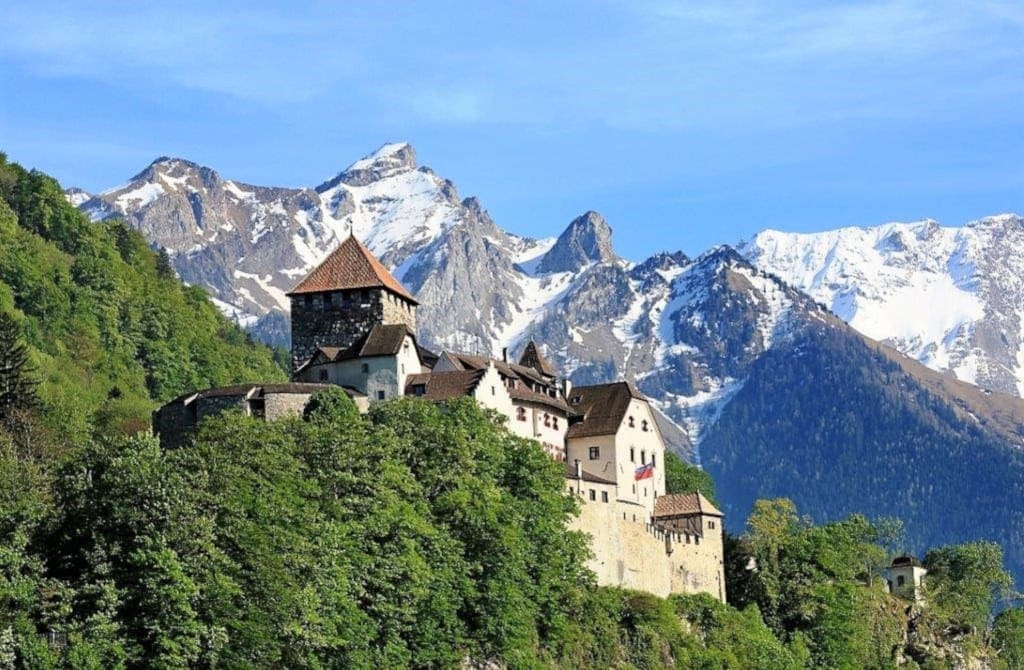 Then it was time to visit country number three. Liechtenstein has a population of just 38,500 people spread over eleven municipalities, and is one of the richest countries in the world. However it wasn't always this way.
In 1938, Prince Franz Joseph moved from Vienna to Liechtenstein following the annexation of Austria by Germany, and by the end of WWII the country was in dire financial straits. The prince sold a number of his works of art to raise finance for the country. One, a painting by Leonardo da Vinci, was sold for today's equivalent of fifty million dollars.
The royal family live in a castle perched high on a rocky outcrop in the capital Vaduz. Below, on the pedestrianised main street lined with statues, the small treasure chamber houses not only the crown jewels and an amazing collection of old armoury but one of Faberge's famous Easter Eggs.
Some years ago the country was the only one with a vacuum facility capable of testing the lunar landing vehicle and in gratitude NASA presented it with a moon rock which can also be viewed there. If you want a rare Liechtenstein stamp in your passport the nearby tourist office will happily oblige.
Swiss Vineyards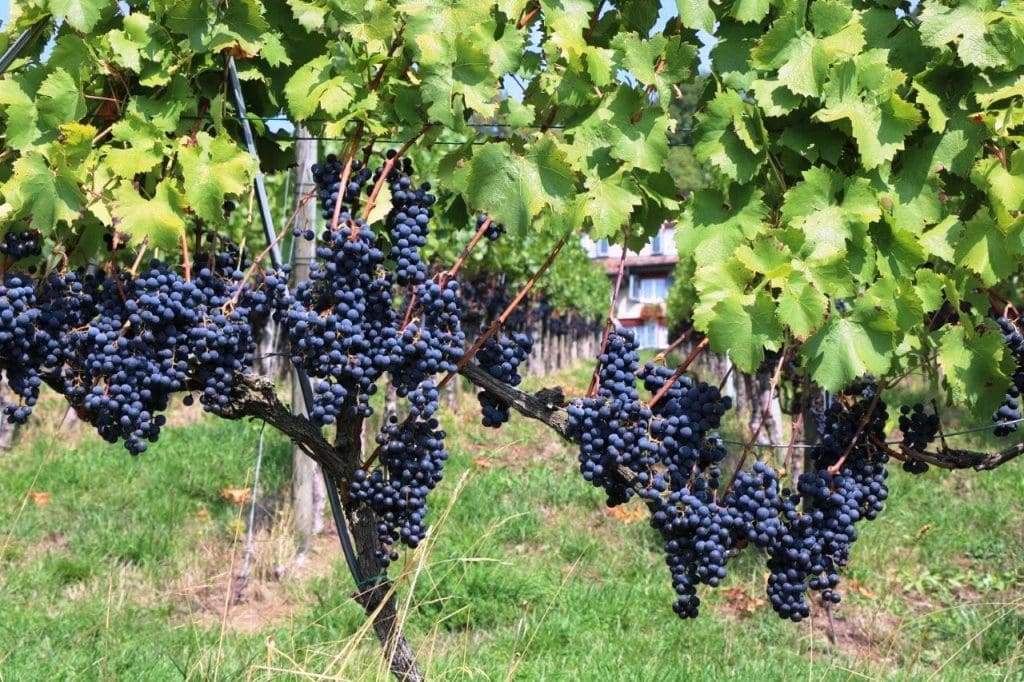 My final day took me to Weinfelden and the fourth country, Switzerland, where I sampled a wine trail through the vineyards. It starts at the railway station where visitors can buy a special rucksack which includes a map, wine glass and a code to access the wine vaults positioned along the route so you can sample the local produce – a great way to finish my journey.
---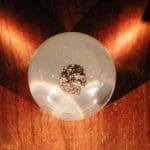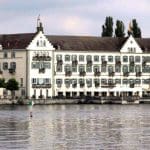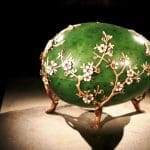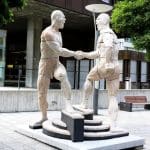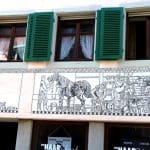 Bodensee Pass
The Bodensee Pass, valid for three, seven or fourteen days, gives visitors free access to many attractions and an option to include the use of the ferries around Lake Constance.
Lake Constance Hotels
If you are looking for accommodation in Lake Constance, consider using our Hotel Booking Portal.
Getting to Lake Constance
Alternatively, Holiday Extras offers trusted Meet and Greet and other services at all major UK airports. To book, call 0800 1313 777 or visit holidayextras.com.
---
More information about Lake Constance
For everything else you need to know about taking a holiday at Lake Constance, click here. Cover photo: Schnetztor c.MTK Dagmar Schwelle.