Things to Do in Ubud: a Town Hiding in Plain Sight
Johan Smits
Posted on 17th Mar 2019
A firm fixture on the tourist trail, Ubud upholds its integrity as Bali's cultural hub, finds Johan Smits looking for things to do in Ubud. 
"You can't just go in there, it's private," my wife warns. "Of course I can, it's a temple," is my husband-knows-it-all answer as I invade what turns out to be a private sanctum. My wife, whose parents are Indonesian, lectures me that Ubud has more temples than houses. The vast majority of them are private. Where I come from every home has an ordinary garage, here it's a pura or Balinese Hindu temple.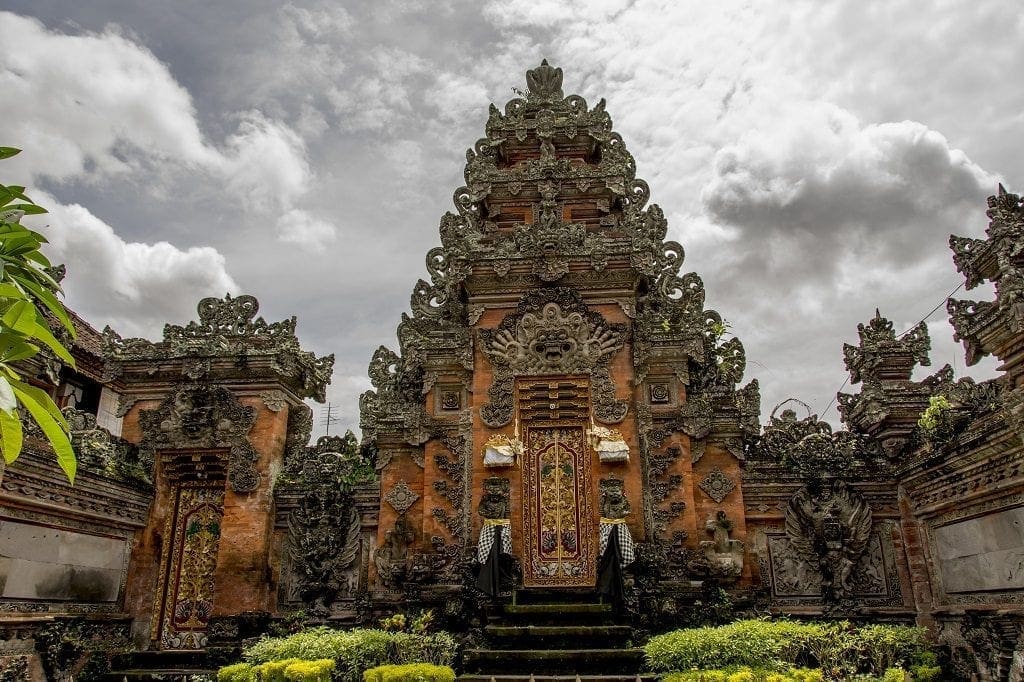 It's my first time to Bali and the prospect of visiting one of the world's top tourist destinations filled me with a certain dread. Ever since the 1960s travellers started to discover Bali in earnest, visitor numbers have exploded to the point that the island with a population of 4.5 million received some 6 million international tourists last year. Was I heading to some sort of 1980s Benidorm?
The private puras I encounter are not like the little spirit homes found all over Southeast Asia but house-sized plots of land containing intricate and aesthetically stunning family temples built with the ubiquitous red bricks. It's the dual realisation that these are non-public places where old and young live their spirituality and that they're virtually everywhere, that soon makes me realise that Ubud, beneath its surface, is still much more than a popular spot on the tourist map.
Everyone has been to Bali – even post-mortem
One of our highlights is the daily commute into town from Hati Padi, our quiet boutique resort of eight antique wooden cottages located on a dead-end country road amidst green rice paddies. The leisurely, half-hour drive on a rented scooter takes us through small villages, along rolling fields, and – again – past countless numbers of puras.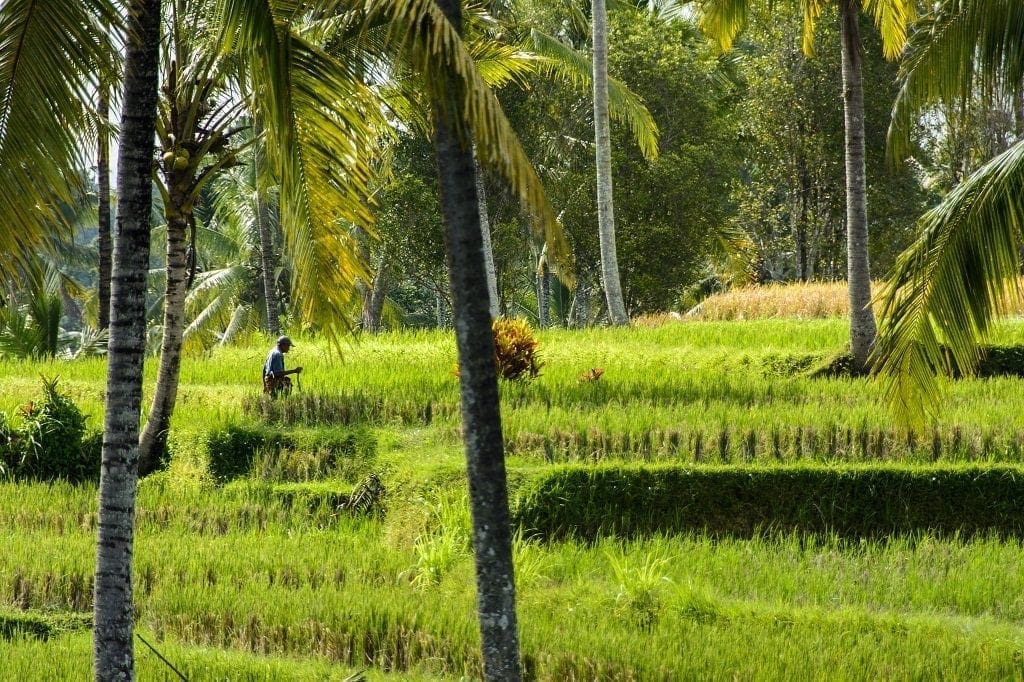 Multifaceted Ubud
That Ubud is a tale of two cities becomes clear minutes after we venture into the town centre with its shirtless tourists, loud tour groups, incessant traffic and copy-paste souvenir shops. The epicentre revolves around the Pasar Seni souvenir market opposite the Puri Saren palace. In the early hours of the morning it's a genuine food market, but quite unrecognisable after that.
---
---
There's no point in trying to fight the tourist traps or seeking out 'hidden gems', sounds the wise advice of my wife. After all, this is where Mick Jagger and Terry Hall were married in traditional Balinese costume and Julia Roberts played the main character in the filming of the bestselling memoir Eat Pray Love. Even the late David Bowie requested in his will to have his ashes scattered here. Everyone has been to Ubud – even post-mortem.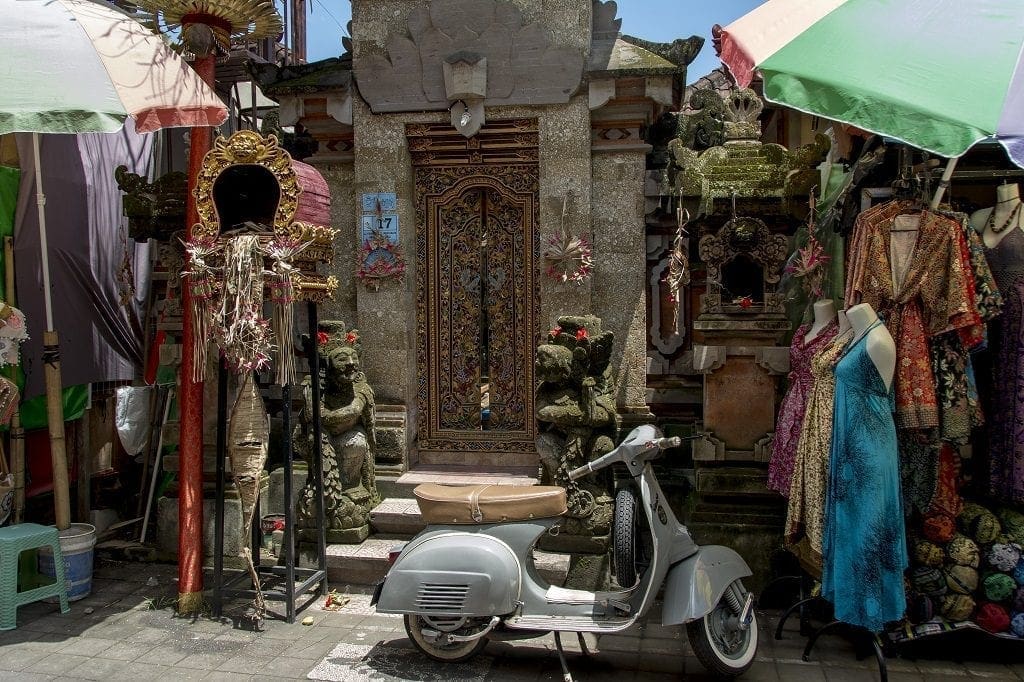 Yet, this certainly isn't Benidorm. Once you accept the madding crowd and embrace Ubud's multifaceted identity, you start to find pockets of Balinese identity and spirituality that have been hiding all along in plain sight. This is much easier in the villages at the outskirts of town than it is in the busy tourist centre. But even in the souvenir market you can make your visit a personal one – five steps are all it takes me to enter a quiet temple courtyard everyone else seems to ignore.
Later, when buying a SIM card at a road stall on the traffic-clogged main street, a spiritual ancestor skips our waiting line when the young lady pauses to burn an offering with a serenity and elegance I have never seen anywhere else in Southeast Asia.
We're happy enough to simply sit down in quiet contemplation
Guidebooks and blogs will tell you which Ubud temples are 'must-see'. We happily ignore all that and instead cruise around the hilly roads and narrow streets on the outskirts of town, obeying our whims. When we chance upon Pura Pucak Payogan and wander alone through its half-overgrown grounds in the forest, we're spellbound.
The absence of a knowledgeable guide may limit our understanding but we're happy enough to simply sit down in quiet contemplation. The ancient moss-bedecked statues and structures speak for themselves.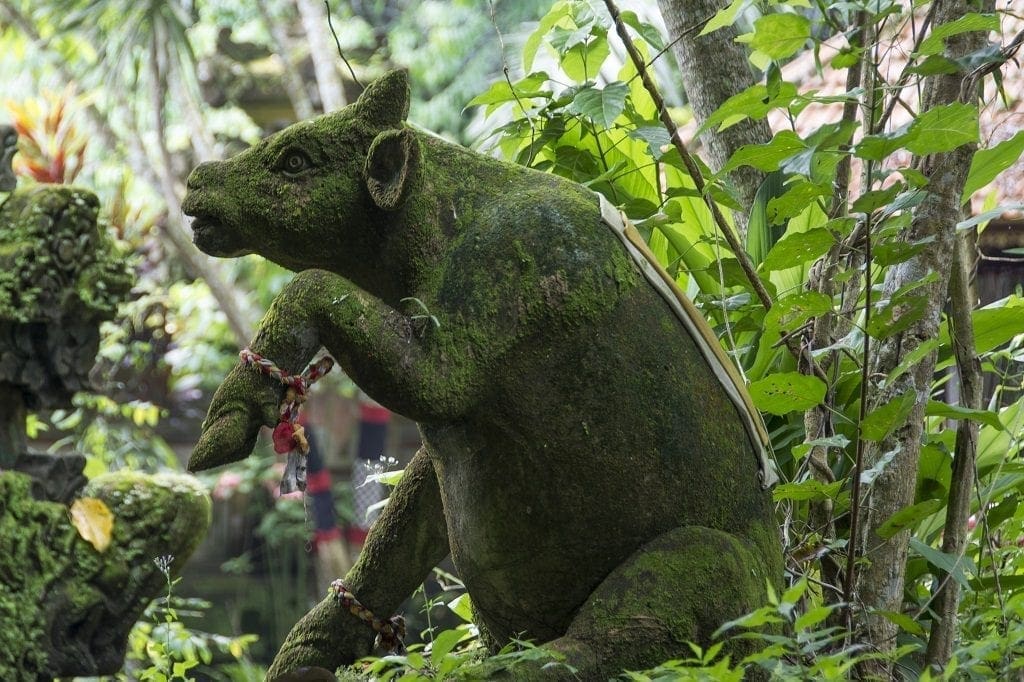 One cloudy afternoon we find ourselves walking along a quiet rice field path that feels surprisingly rural for being so close to town. "Forty years ago my parents took me to Bali in a small Morris during a hippy trip from Jakarta," says my wife. "I think they'd find my fascination with 'paddy fields' amusing – they were country folk and came to Bali for sculpture hunting."
We have chosen this short but beautiful walk as an alternative to the widely advertised Campuhan Ridge Walk, now mostly lined with souvenir shops, restaurants and spas. And yet it is here that we too succumb to the urge of accumulating stuff. Money finds its way to a lone silversmith in a small, isolated shophouse in exchange for a pair of earrings. Minutes later the man passes us cheerily on a ramshackle motorcycle and I wonder if he's off to stock up on rice wine.
It's the interaction with locals – Balinese or not – that scratches off some of the tourism veneer. At the start of our little walk stands a beautiful teak mansion that appears different from others. It turns out to be an old, Dutch colonial house that has been disassembled in Java and reconstructed here.
The owner, a young man of Indian origin, explains that more and more of the green rice paddies are being sold to build resorts and hotels on. But he doesn't just blame 'tourism'. "The government doesn't support the farmers. Every year it gets harder for them to make a living," he says.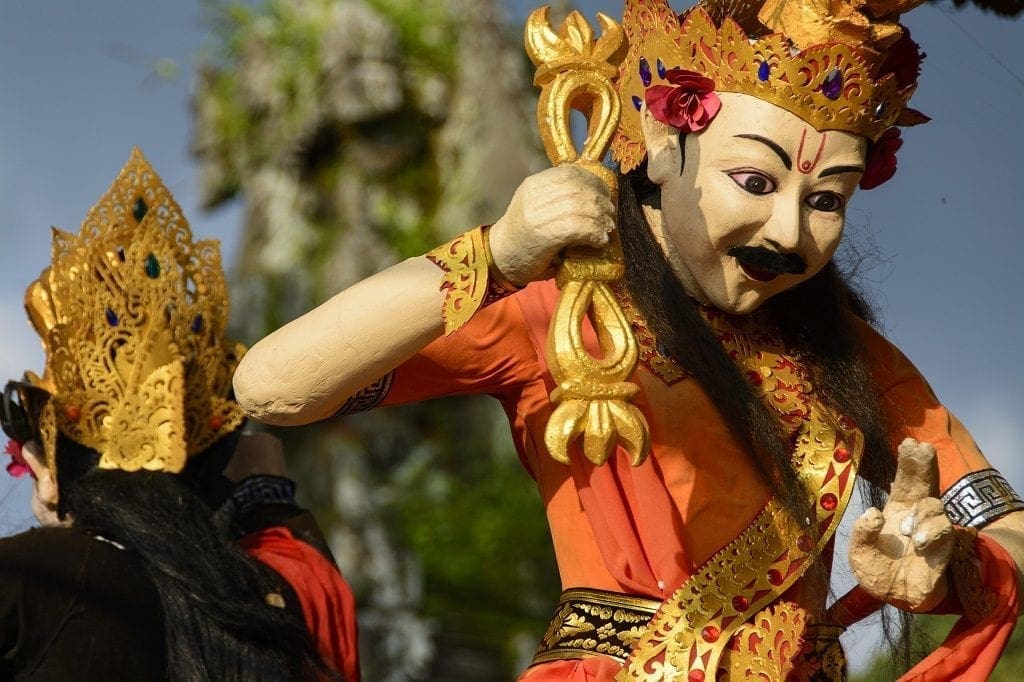 If our quest for discovery is a hit and miss – several puras are closed – the blissful isolation that we find in those that are open makes for a true sense of exploration. Yet it is well worth going to some of the popular Ubud temples on the tourist trail too.
The 11th-century Pura Gunung Kawi is located north of Ubud in a valley flanked by the improbably green terraced rice paddies Bali is so famous for. Dedicated to King Anak Wungsu – whose ancient tomb is set here – the complex is noted for its stunning setting and the seven-metre-high shrine reliefs carved in rock wall.
---
---
Not far away the holy spring waters inside 10th-century Pura Tirta Empul is another highlight, but the number of touring buses and souvenir stalls packed at the entrance grounds put us off so we give it a miss. Which is Ubud's real luxury: being spoilt for choice.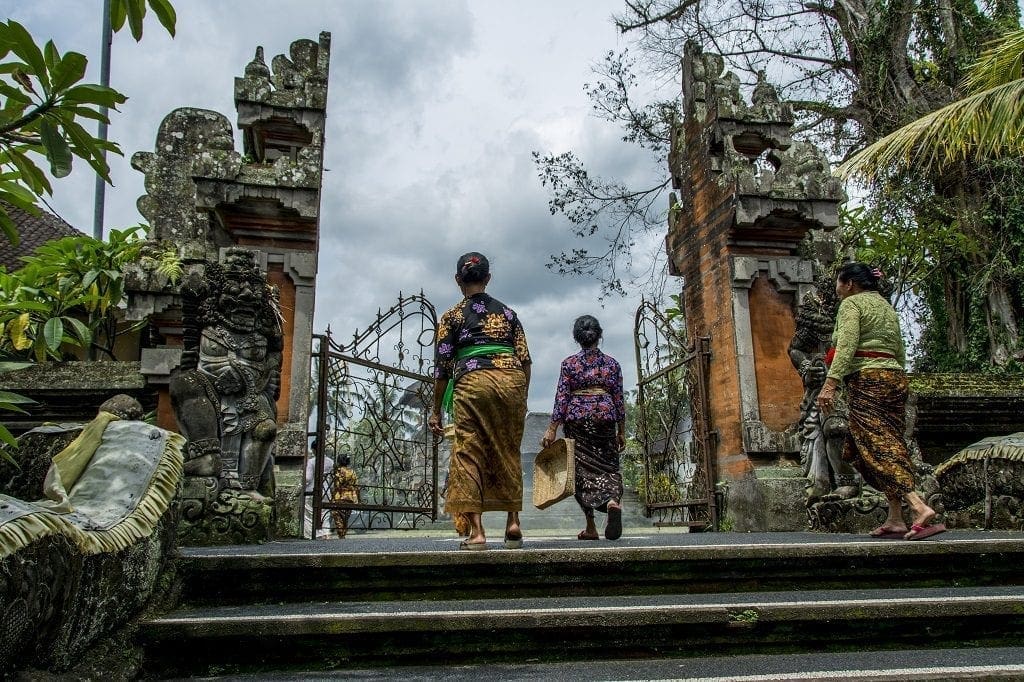 If there's no shortage of sights to discover, then the same can be said about food. On our first night out we treat ourselves to a gourmet dinner at Kepitu Restaurant in the swanky Kayon Resort. Our arrival on a humble scooter prompts a moment of hesitation with the security guard but once our status as guileless tourists is established, we're ushered in with deference and a smile.
A colossal statue of the gluttonous Kumbhakarna – the Hindu mythological counterpart of Monty Python's Mr. Creosote – dominates the opulent lotus pond garden and I'm worried no budget has been left to make good food. But I'm wrong. Their signature Pramana Nasi Ungu – a rice dish with sides that are marinated in Balinese spices – earns my wife's approval. And my humble Balinese chicken curry makes me soon forget I'm temporarily betraying my vegetarian ambition.
Fusion here means sharing rickety wooden benches with school kids and road workers
Regardless of how deep your pockets are, it would be a crime against gastronomy if you were to ignore the humble warungs or roadside eateries. Apart from their hearty, local fare, this is also where you can help yourself to a generous slice of unadulterated couleur locale. Fusion here means sharing rickety wooden benches with school kids and road workers under corrugated iron roofs.
While my wife chats in Indonesian with the larger-than-life character who's the cook, I dig into our multi-course feast of Mie bakso (chicken balls in chicken feet broth with noodles), lalapan (local vegetable salad, tempe, tofu and sambal) with kerupuk (prawn crackers) and bubur kaang Ijo (green bean porridge with sticky rice).
Eating at the warungs never disappointed us and never set us back more than a couple of dollars.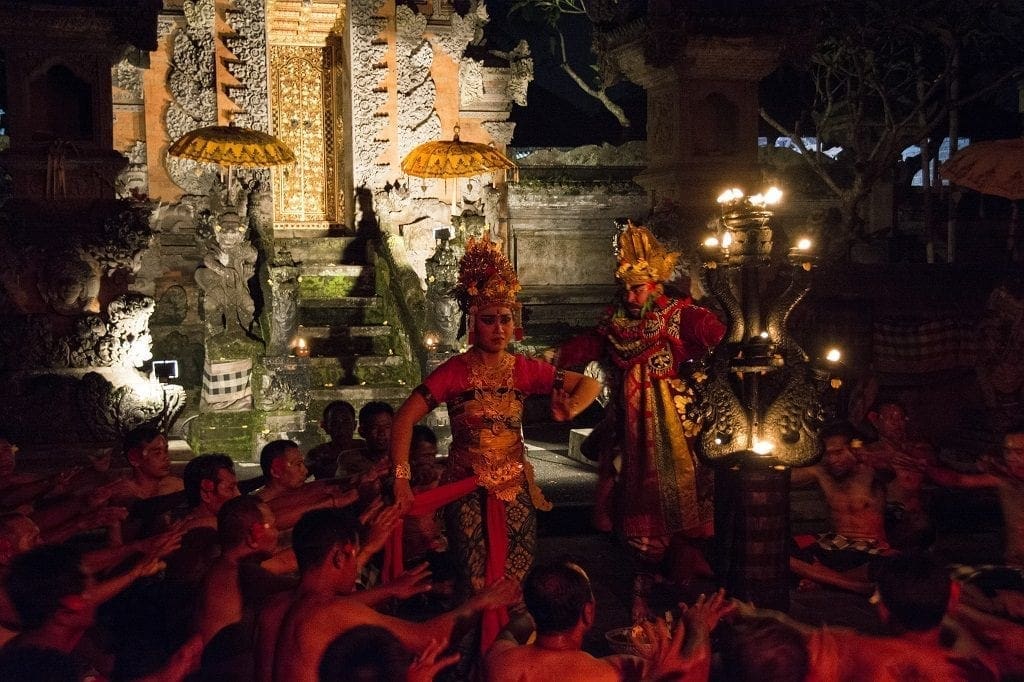 Spending the night in a trance
Rain looms when, at nightfall, we enter the inner courtyard of Pura Dalem Taman Kaja to watch a kecak. "The dancers usually are in trance," says my wife and suspects they get extra help from less spiritual forces.
A kecak is a Hindu dance enacting a scene from the Ramayana epic. The one we attend is a performance for tourists but impresses me greatly – more so when I learn about its history and significance in Balinese communal life.
A choir of dozens of bare-chested men sit in concentric circles, swaying or standing up as the story develops, while the rising and falling sounds of their gamelan suara or human voice induces a trance-like state in the dancers. The latter's hand gestures, the mudra or finger positions and their eye movements all have their meanings and make for mesmerising viewing. The mystical background of the ancient pura and the distant lightning in the dark sky above us do the rest.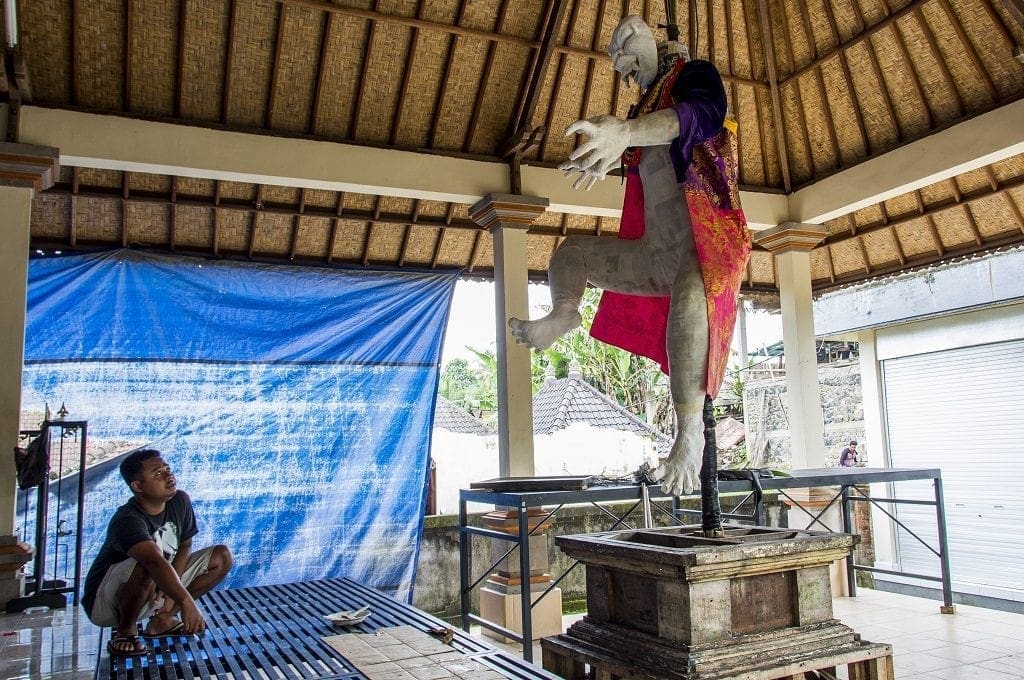 But that local customs and spirituality are alive and well outside of organised performances becomes once again apparent with the preparations we witness for the Rebo Kliwon festival – huge statues of gods and demons are handcrafted all over town by young men in local community halls, streets are blocked unannounced to give way to lively, colourful pre-festival processions, and devotees burn offers in front of their pura. Frustratingly, the festival takes place on the day we're leaving, but I don't despair – I know I'll see it someday. I might even try Benidorm next.
---
Tips for Visiting Ubud Temples
Buy yourself a sarong and sash to keep with you – wearing one is mandatory for both women and men when entering temples. While the famous Ubud temples on the tourist trail are ticketed, many others are free.
Search and compare flights to Bali and hotels in Ubud
To find the best deals in Ubud, please search via our flights and hotel comparison engine:
Things to Do in Ubud Photo Gallery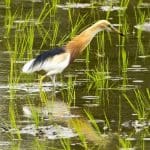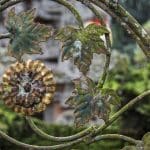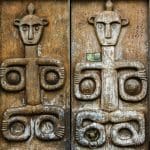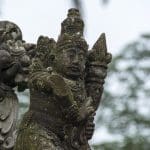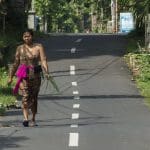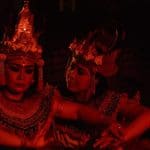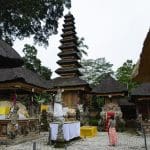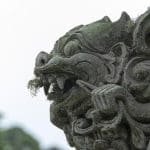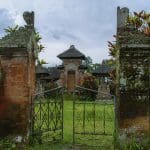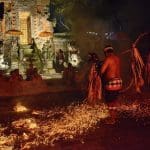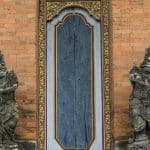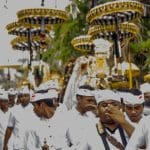 ---
For more ideas about things to do in Ubud, Bali:
Browse the official website of the Bali Tourism Board.
Johan Smits
Freelance writer, translator, web content developer, author of the novel Phnom Penh Express and Tommy, a short story. Loves trying out local brews, avoids noise. Chronically indecisive about where to lay down his hat. Shortlisted AITO Travel Writer of the Year 2018.