10 Castles to Visit in Saxony Thuringa
Travel Begins at 40 Editor
Posted on 18th Apr 2019
Glamorous palaces, mighty castles and delightful gardens, Saxony and Thuringa – The Cultural Heart of Germany – have around 1,000 palaces, castles and fortresses, each one with a story to tell.
Working with the local tourism department, here is our selection of the top ten.
ALBRECHTSBURG CASTLE, MEISSEN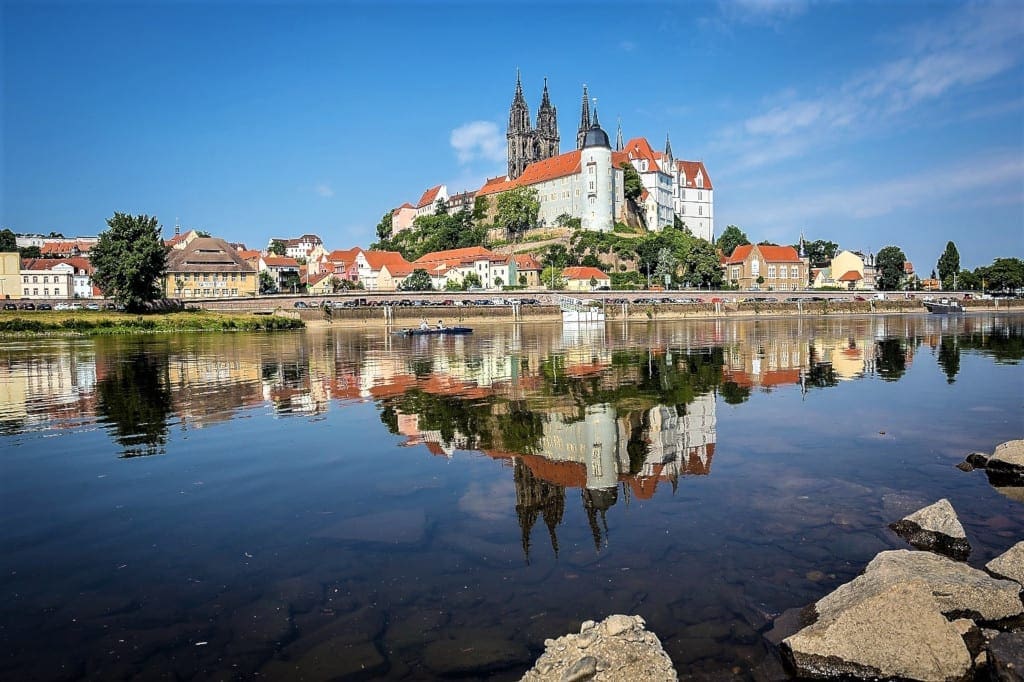 Germany's oldest residential castle and a masterpiece of late Gothic architecture. Various historical exhibitions inside highlight the history of the place and its inhabitants and tell the story of Europe's first porcelain manufacturer that was established here in 1710.
COLDITZ CASTLE, COLDITZ
The mighty Renaissance castle complex became famous as Oflag IV-C, a prisoner-of-war camp during World War II. Visitors can dive into history and visit the castle's escape museum telling the story of the breakout attempts of Allied officers, immortalised in the UK in books, films and TV series.
ELISABETHENBURG CASTLE, MEININGEN
The large early baroque castle was a residence of the Saxe-Meiningen dukes and birthplace of the British Queen Adelaide, wife of William IV. The castle museum showcases the ducal family's history and their links with great artists and musicians, such as or Brahms or Liszt. Some wonderfully glamorous baroque, classicist and 19th century interiors to marvel at.
FRIEDENSTEIN PALACE AND PARK, GOTHA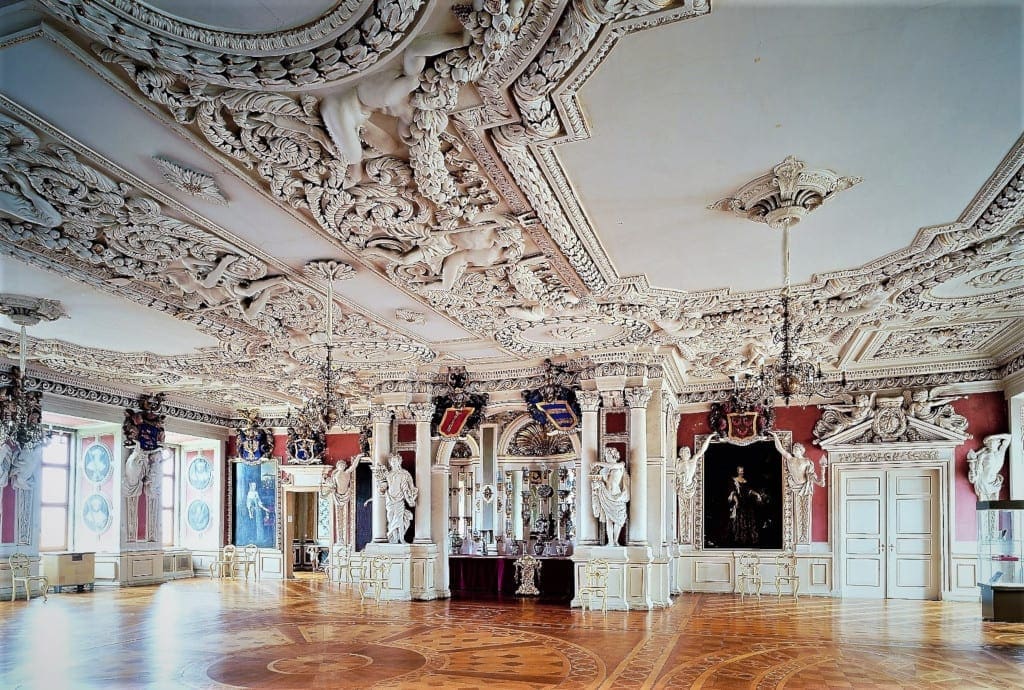 The former residence of the Dukes of Saxe-Gotha is Germany's largest early baroque complex and closely related to the British royal family. It holds various museums and is, together with the Ducal Museum that founded by Prince Albert's brother Ernest, part of Gotha's 'Baroque Universe'. The late 16th century Ekhof Theatre, still with its original stage machinery, is an absolute gem.
SCHLOSS MORITZBURG CASTLE, MORITZBURG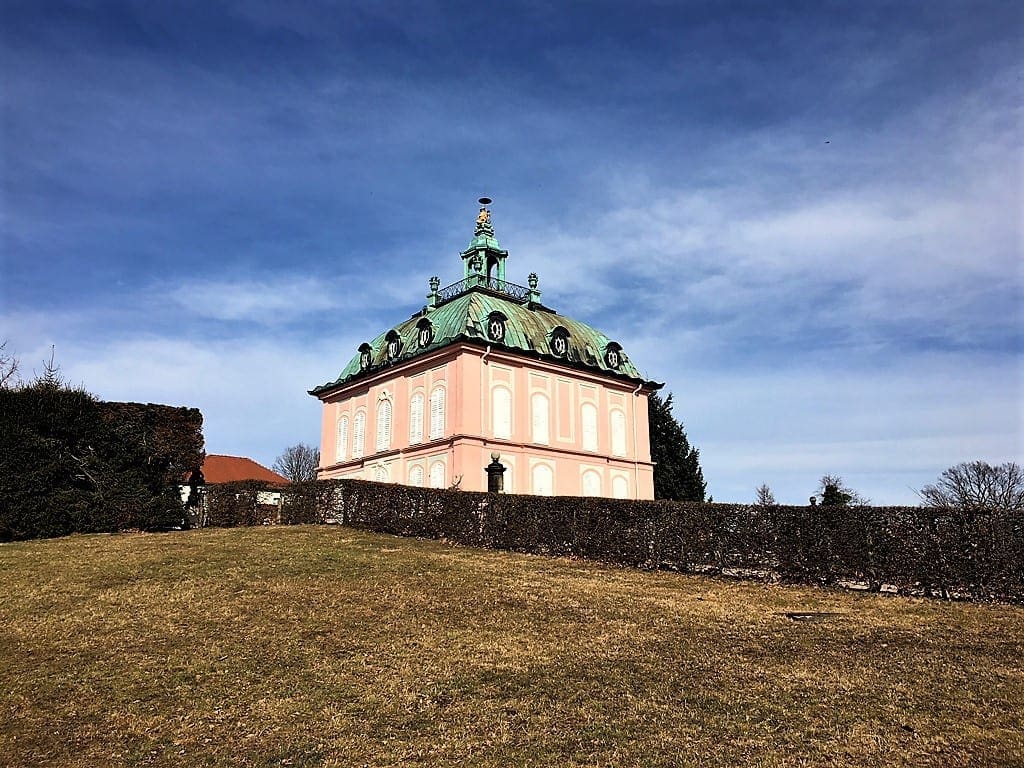 Charming Schloss Moritzburg (see cover photo) is one of Europe's most delightful baroque palaces. The former hunting lodge and pleasure palace of Augustus the Strong is situated on an island in the middle of a lake, nearby is the 'Little Pheasant Castle', an enchanting summer residence in chinoiserie style.
---
Discover more about Moritburg Castle, as well as Pillnitz Palace (below) in Mark Bibby Jackson's Dresden Castles, Steam Trains and a Mickey Mouse Republic.
---
KÖNIGSTEIN FORTRESS, KÖNIGSTEIN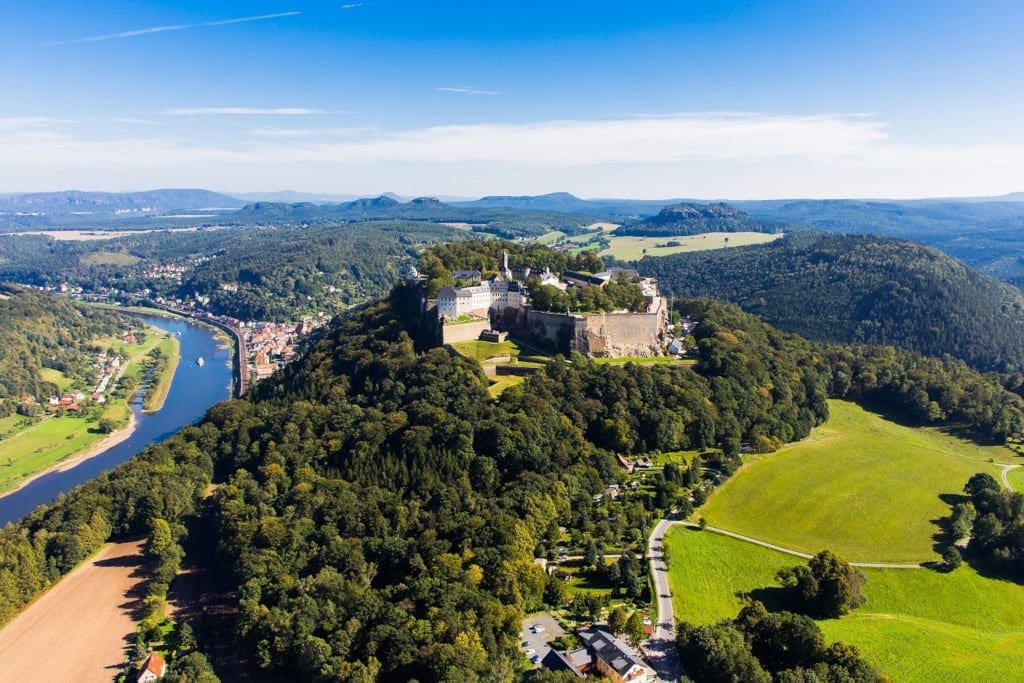 Mighty Königstein is a hilltop fortress in Saxon Switzerland, beautifully located on the rock tableau of a table mountain. The impressive complex of more than 50 buildings has never been conquered and today offers some of the best views across the Elbe Sandstone Mountains.
PILLNITZ PALACE AND PARK, PILLNITZ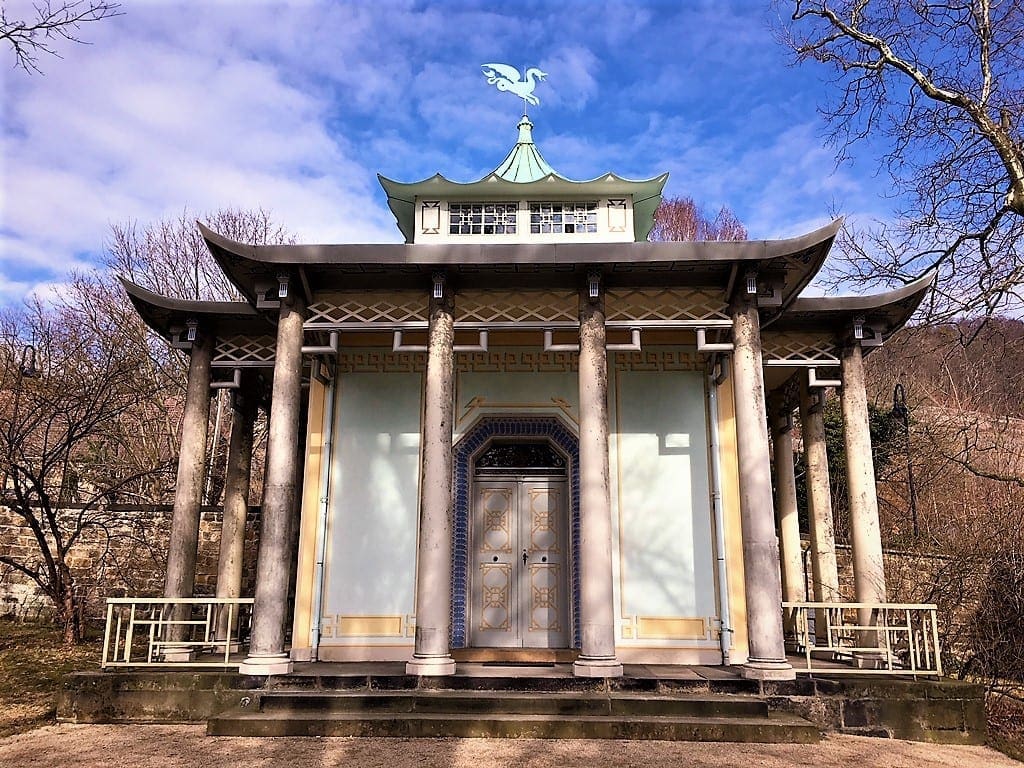 Two of the three palaces that make up the charming Pillnitz Palace and Park ensemble are built in a mix of baroque and chinoiserie style. The summer residence is directly located on the banks of the river Elbe just outside Dresden – get there by boat and enjoy the scenery.
PRINCE PÜCKLER PARK, BAD MUSKAU
Laid out in the English style, this early 19th century romantic landscape garden is a beautiful work of art and was created by Prince Pückler, a travel writer and garden lover. A UNESCO World Heritage site since 2004, it is the largest and one of the most famous English gardens in Central Europe.
WARTBURG CASTLE, EISENACH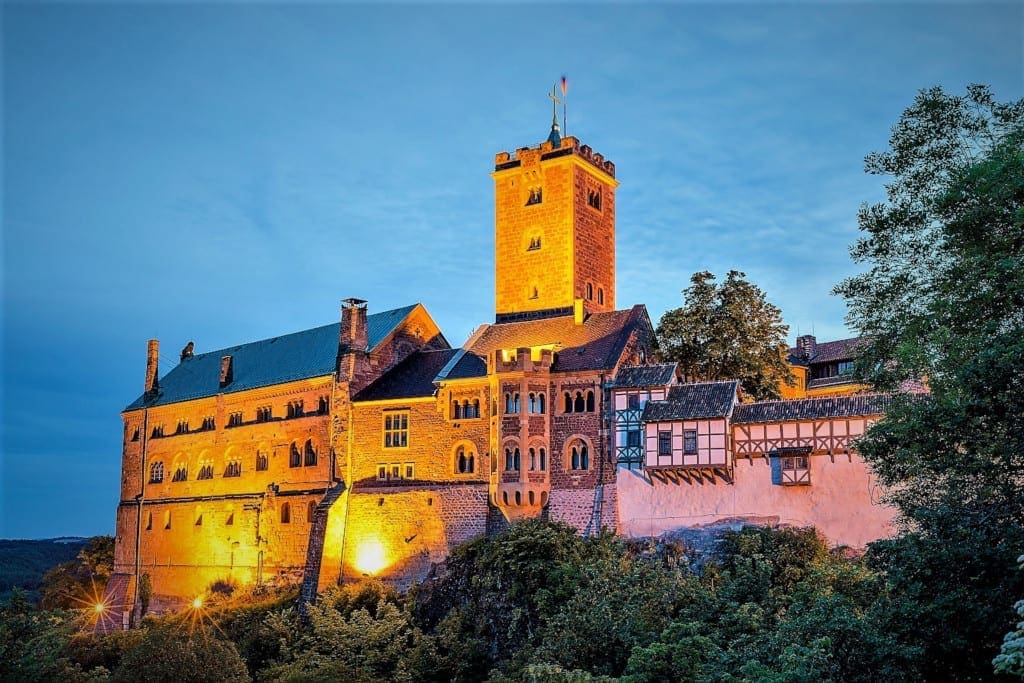 As the quintessential German castle, Wartburg is as closely linked with pivotal events in German history as no other. The mighty structure towering above Eisenach is a UNESCO World Heritage site and provides stunning views of the surrounding Thuringian forest. Take a tour and be surprised by the many stories this ancient castle has to tell.
WEIMAR'S PALACES AND GARDENS
Weimar's ducal palaces and gardens go mainly back to the town's so-called 'Golden Age' in the 18th and 19th century and are part of the UNESCO World Cultural Heritage complex 'Classical Weimar'. Among the parks and gardens, the romantic Ilm Park is a particular delight. Don't miss Goethe's garden house.
---
Hotels in and Flights to Saxony-Thuringa
If you are planning a trip to Saxony – Thuringa or elsewhere in German, use our flight and hotel booking portal, which compares prices on all the major booking systems before offering you with the best price.
---
For more information on these castles and things to do in the Cultural Heart of Germany, visit: https://www.cultural-heart-of-germany.com/. Cover photo, Moritzburg Castle c. Sebastian Rose
Travel Begins at 40 Editor
Travel articles, news, special offers, festivals and events from the Travel Begins at 40 Editorial team and our global network of travel industry contributors.
Upcoming Events

Subscribe to our newsletter