10 Timeless Images of Kampot and Kep, Cambodia
Joe Ogden
Posted on 25th Apr 2019
In recent years, the twin towns of Kampot and Kep on the Gulf of Thailand in southeast Cambodia have emerged as tourist destinations. Famed for pepper and durian fruit, Kampot has seen an explosion of investment that threatens its laidback vibe, while Kep has become entrenched on the backpacker circuit. But they still provide a snapshot into traditional Cambodian life, as evidenced by these photos taken by Travel Begins at 40's Joe Ogden.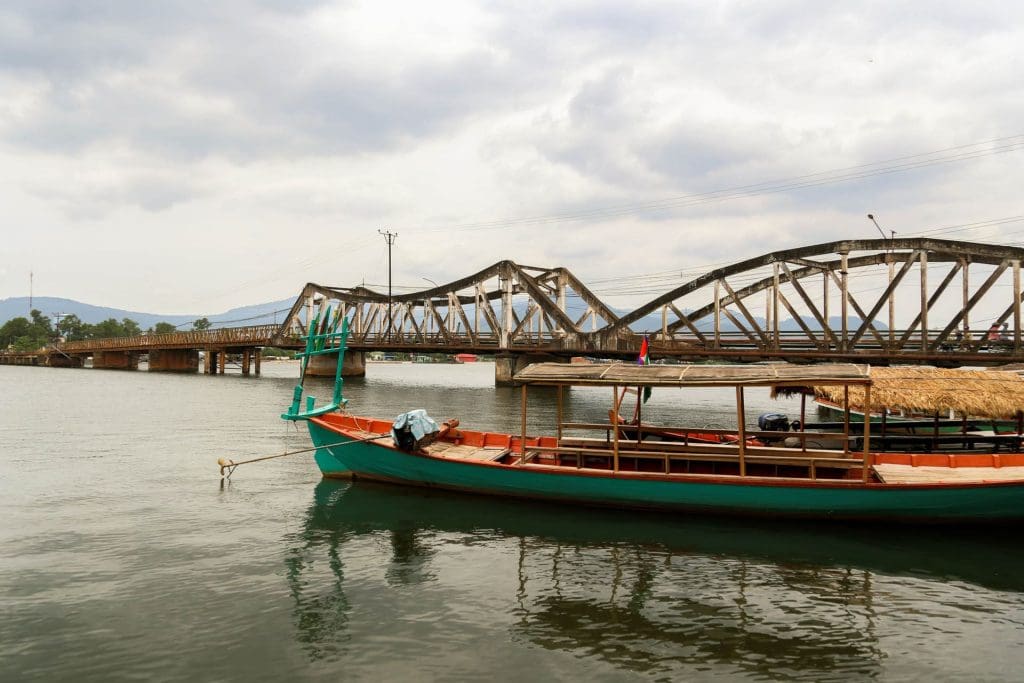 Where better to start our tour of Kampot than at the old bridge over Kampot river? Partially destroyed during the Vietnam War and Khmer Rouge years, now the bridge is closed to traffic, but still maintains its distinct style and its place as a central landmark of Kampot town.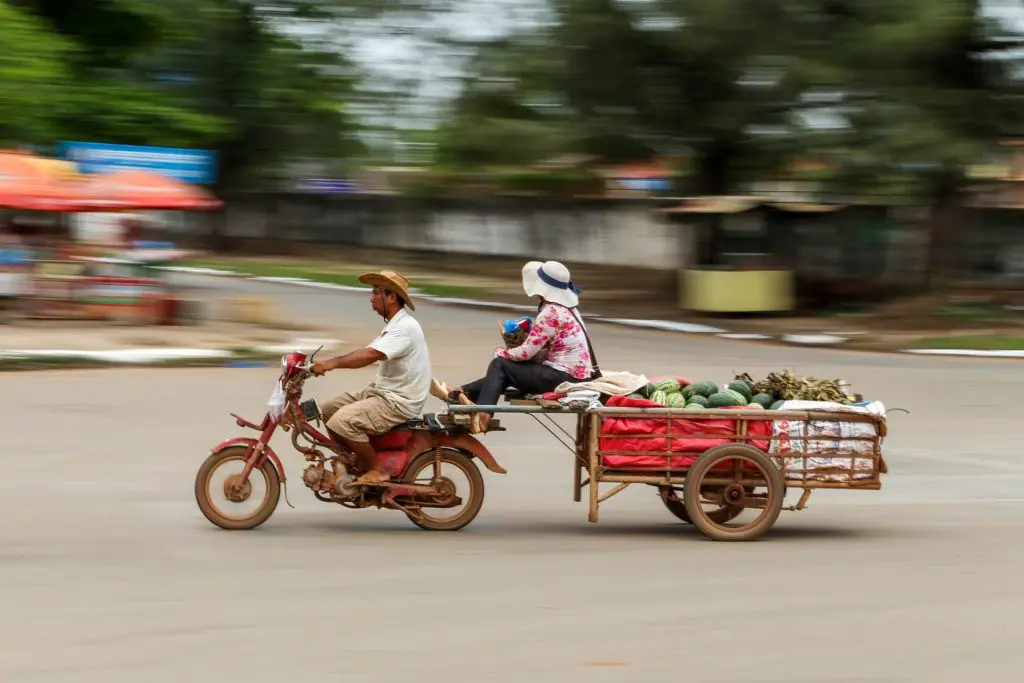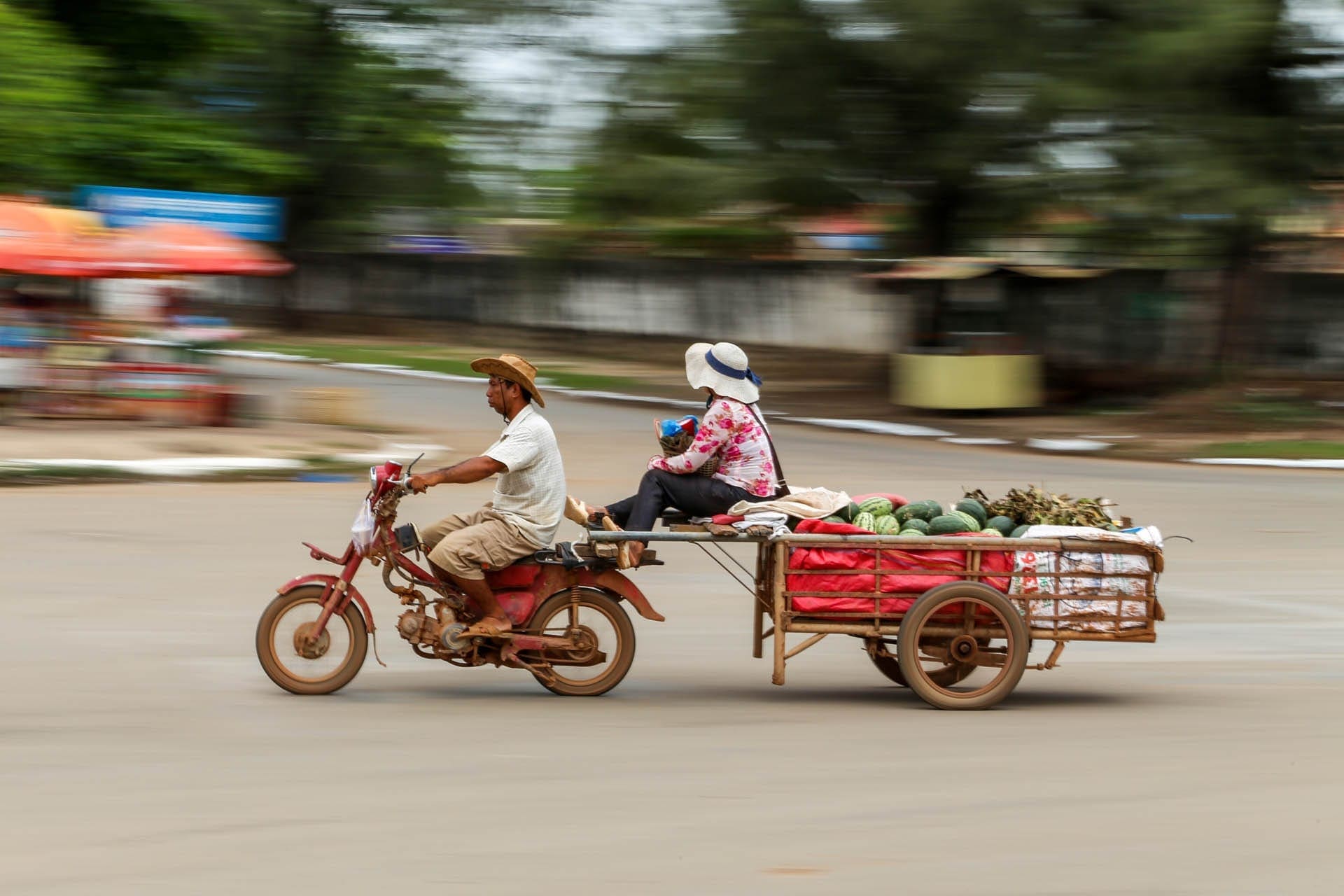 It's back to basics when hauling your goods to the market in rural Cambodia. This couple hitch up a trailer to their motorbike to take their prized watermelons to Kampot's market.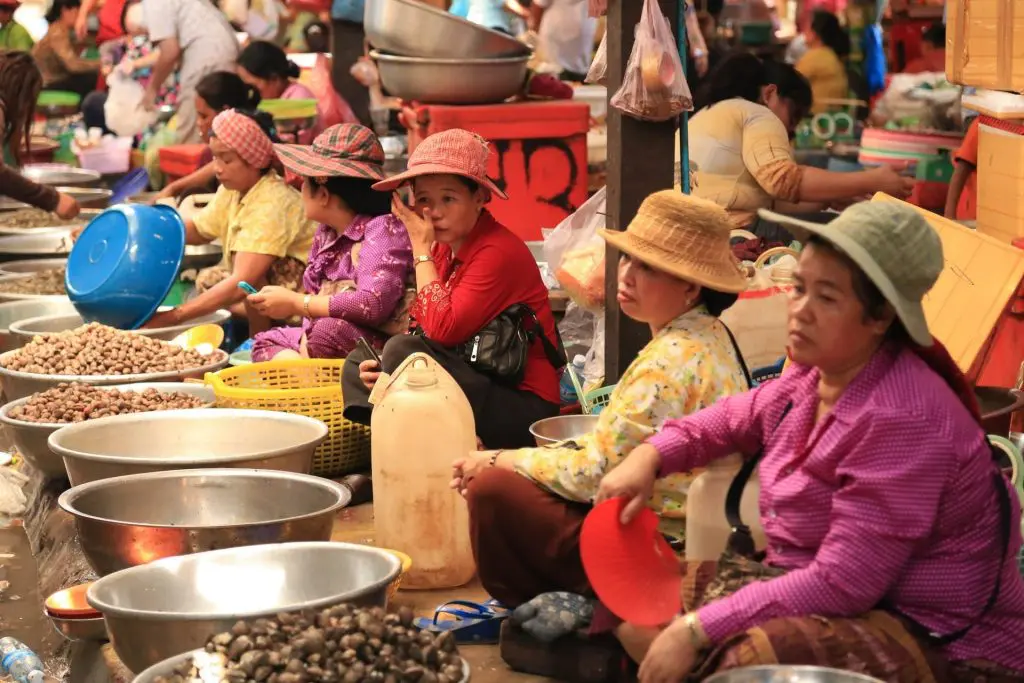 Owing to its coastal and riverside location, fresh seafood and fish are in abundance at Kampot's central market. Here a line of local women hawk shellfish.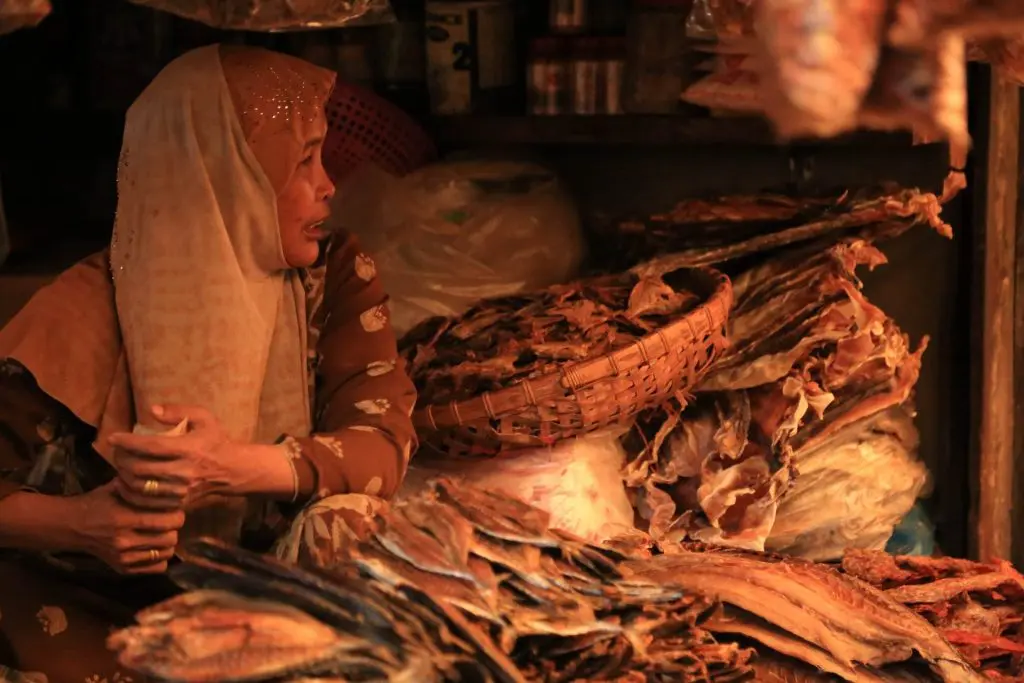 The province of Kampot is home to a large Cham Muslim community. Once a mighty empire, the Chams used to live throughout the Mekong Delta area as far north as Nha Trang in Central Vietnam. This market vendor is selling dried fish – a popular local delicacy all over Cambodia.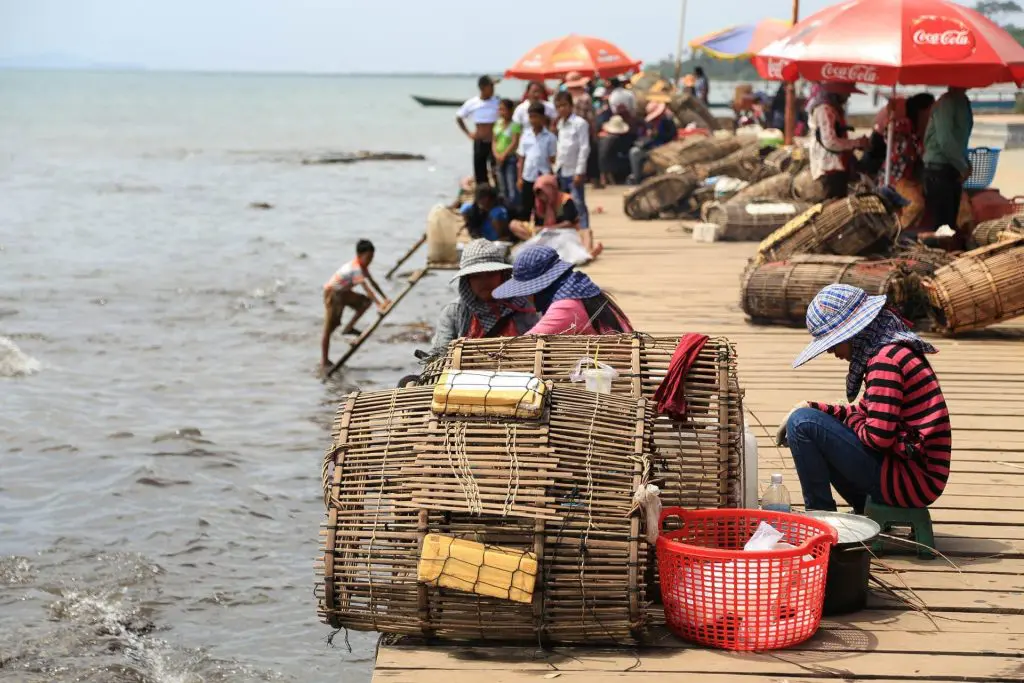 Neighbouring Kep is famous for its crab. Here people gather to tend and place their crab pots in the sea at the crab market.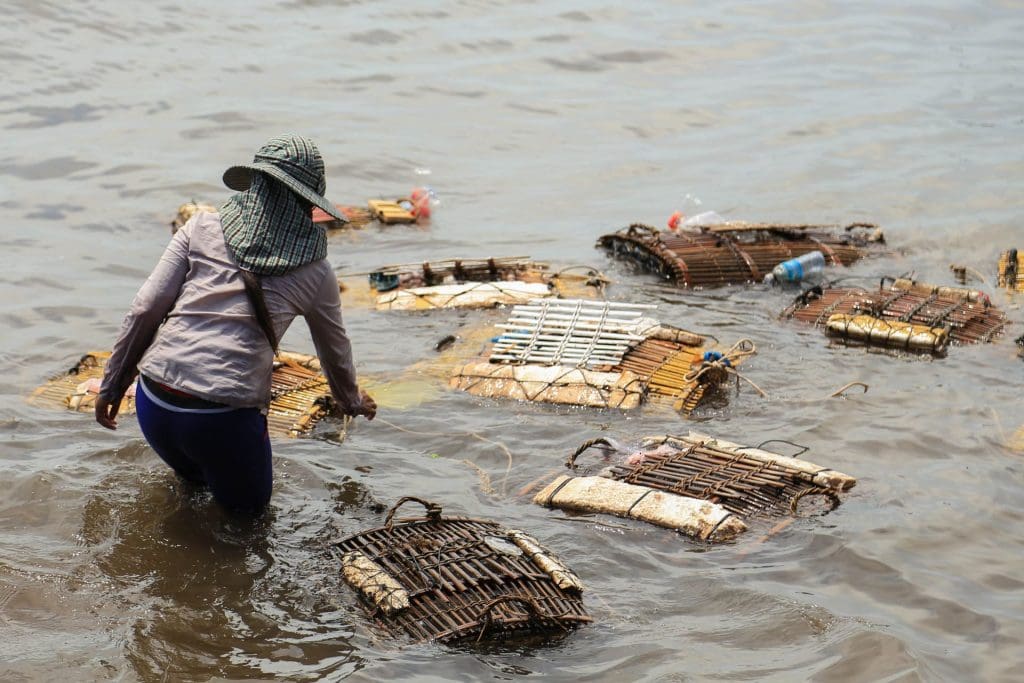 The crab are kept in pots in the shallows, and then retrieved for nearby restaurants when ordered. Fried with fresh green Kampot Pepper it makes for a delicious local delicacy that you cannot get anywhere else on earth.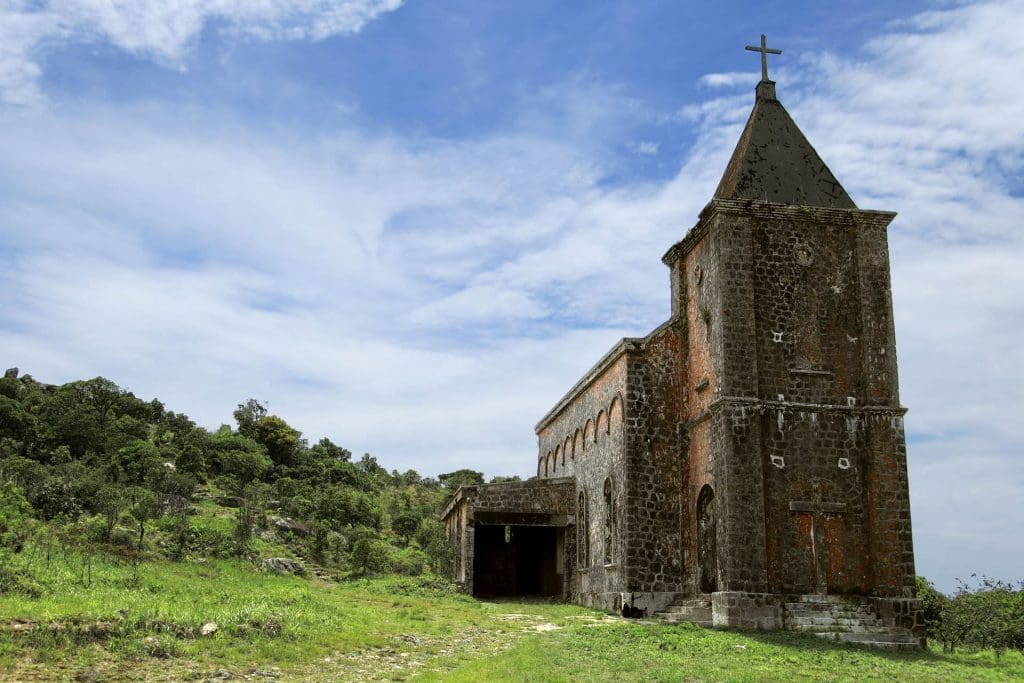 Dominating the Kampot skyline, Bokor Hill Station was a French colonial era outpost atop the Bokor Mountain plateau. The cooler temperatures and rolling misty hills appealed more to the colonial French than the humid coastline 1,000 metres below. Here the French built numerous buildings in the 1920s and 1930s including this Catholic church, which still stands today.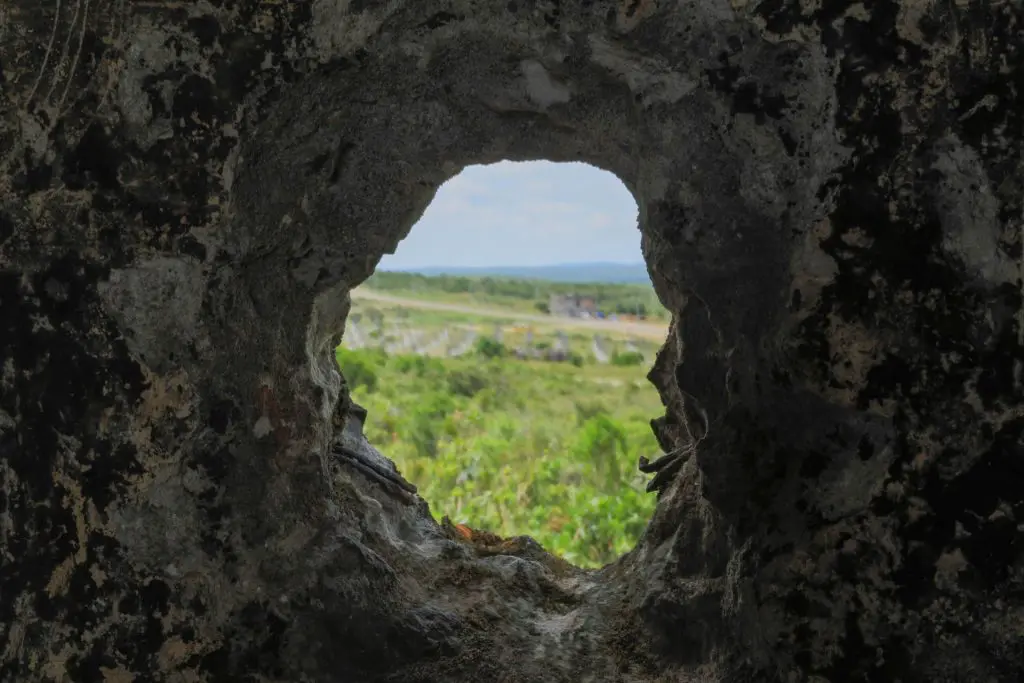 The church has a darker past. During the Khmer Rouge years it proved a strategic location for the soldiers to hide out, and a vantage point to attack enemy planes approaching from nearby Vietnam. The hill above the church hosted an anti-aircraft gun, and this gun hole knocked through the wall of the church itself gives a clear view over anything approaching on the road up the mountain.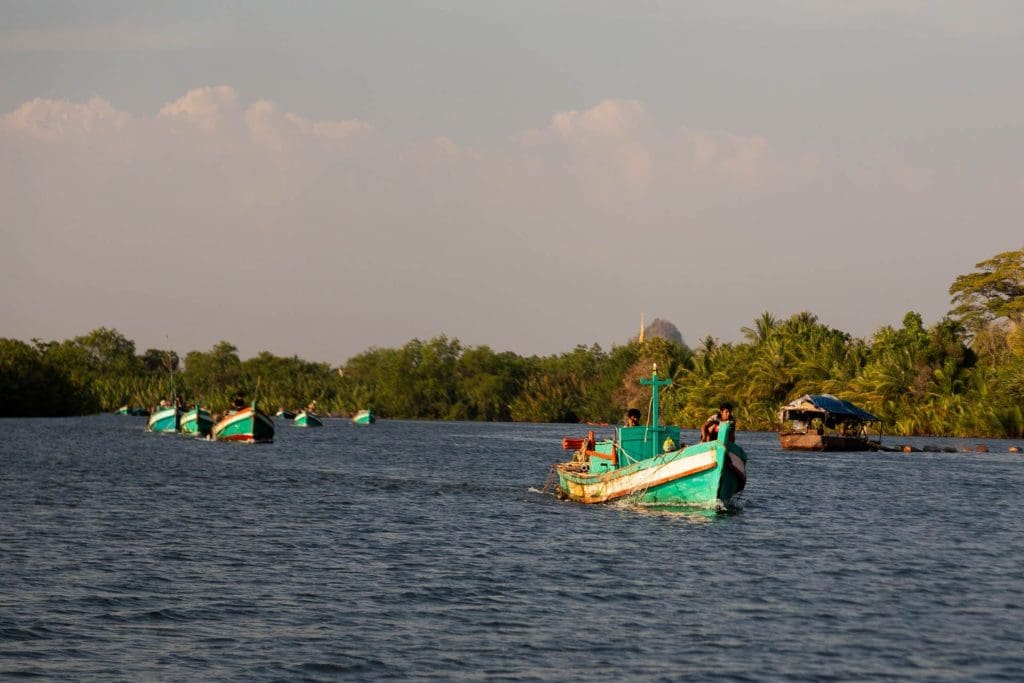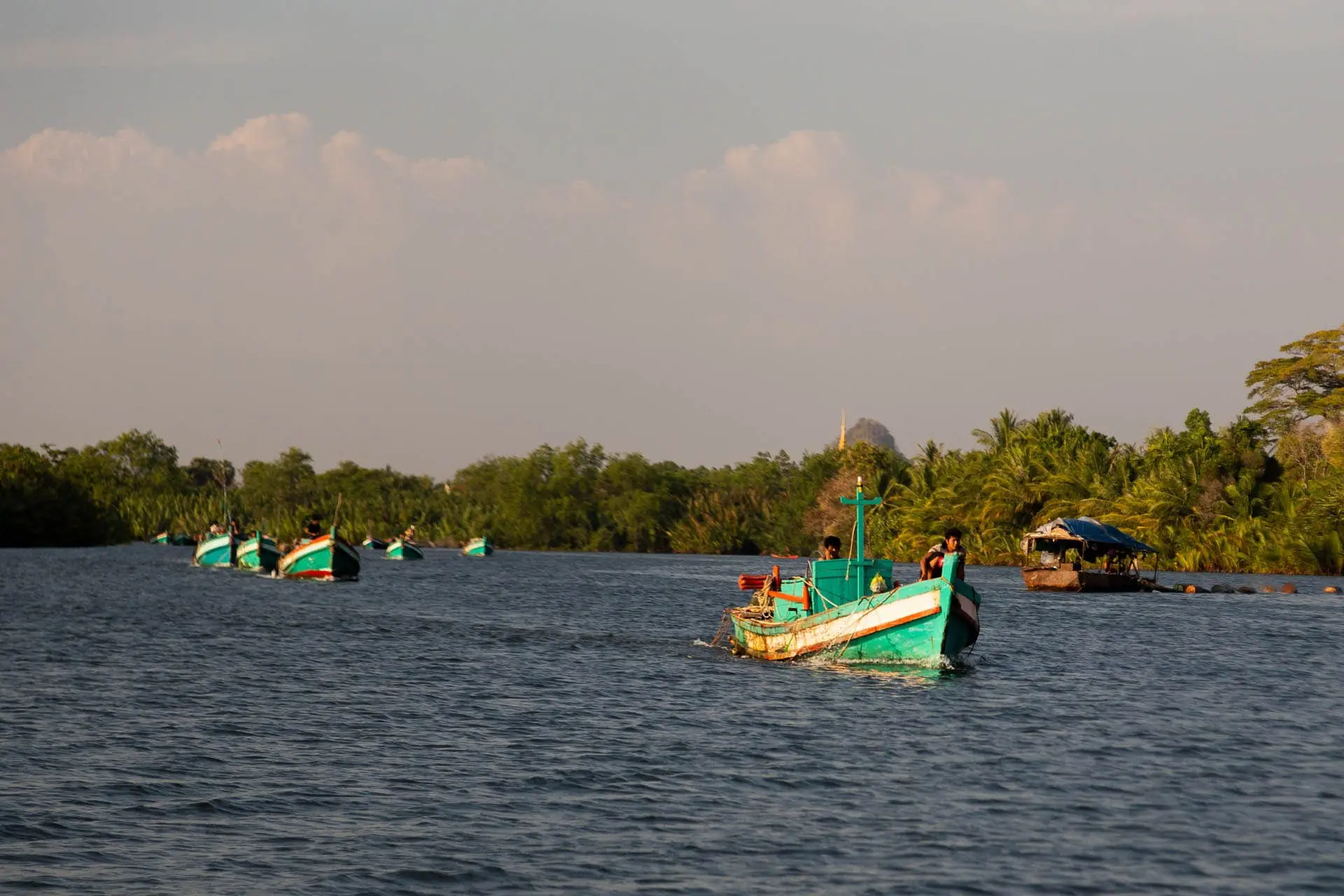 Back in Kampot, a flotilla of fishing boats head out to the Kampot River estuary in the early evening each day. Fish and seafood are an essential part of the local economy.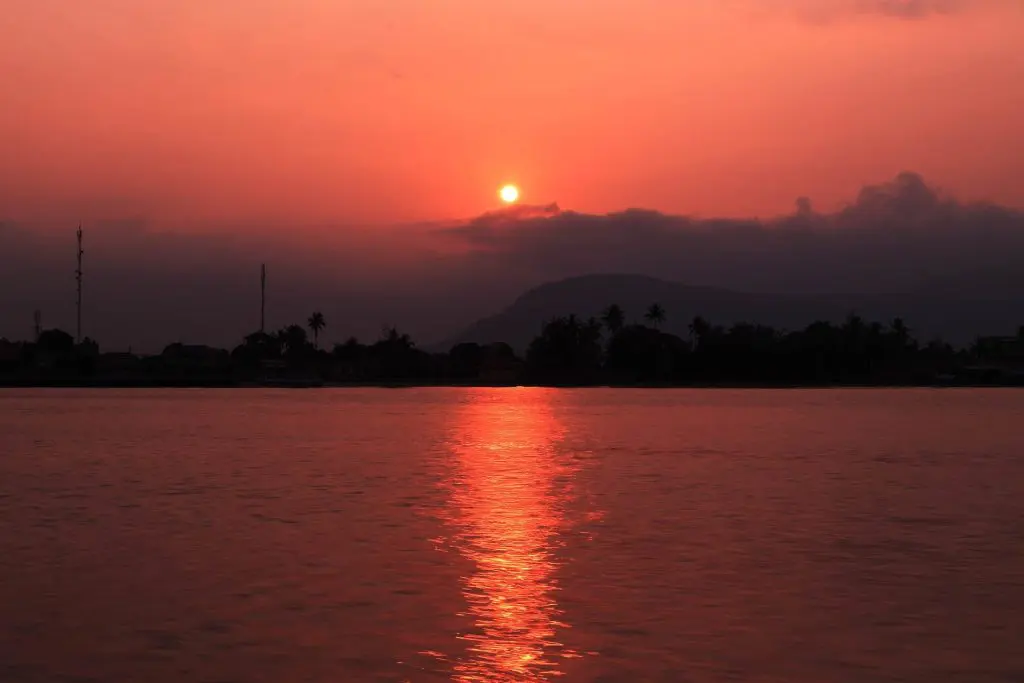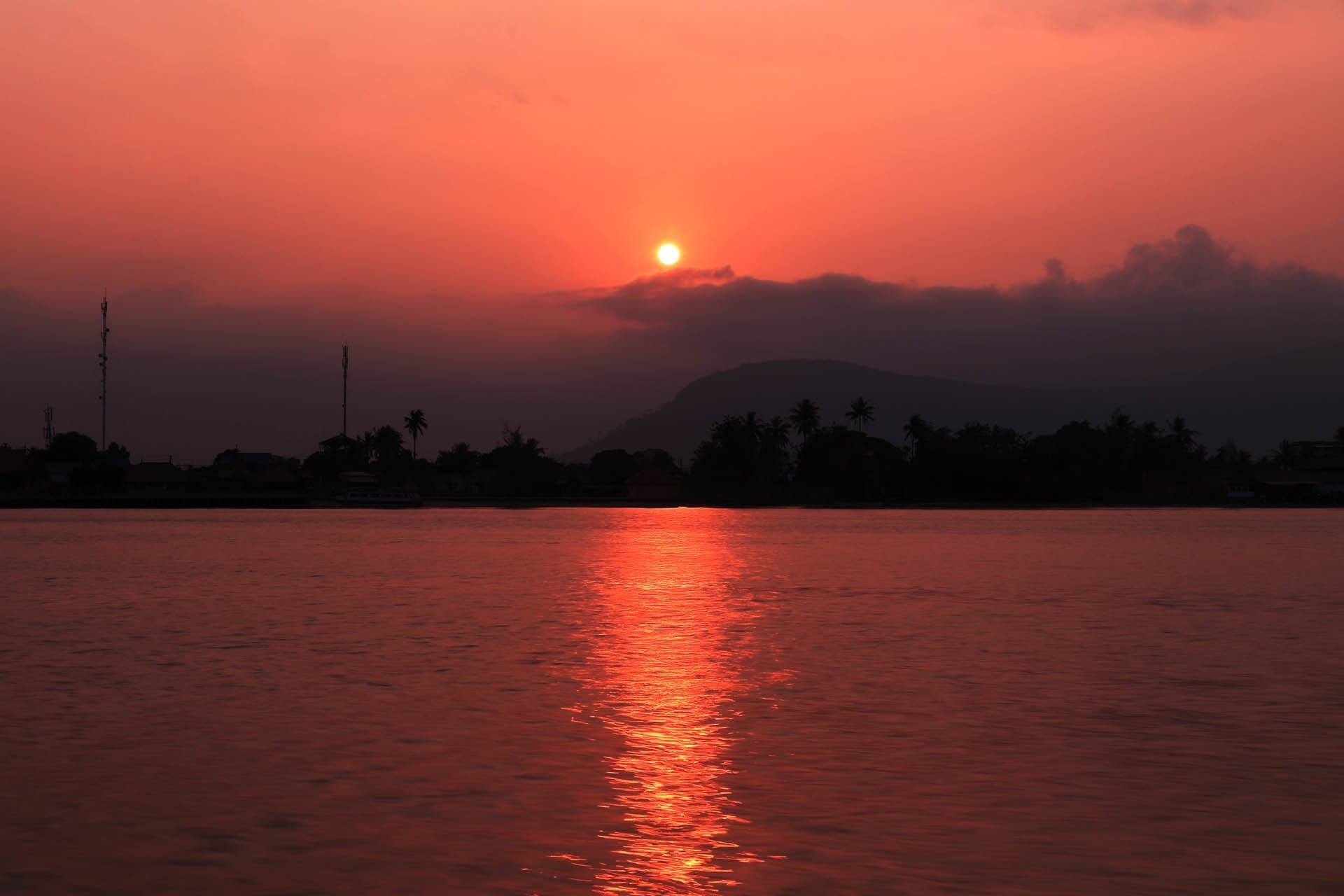 Our journey concludes with sunset over Kampot River, with a view of the Bokor Mountain plateau in the background. Kampot's riverside has numerous restaurants and bars where travellers can enjoy a cool drink and relax at the end of the day.
---
Information on Kampot and Kep
For more travel inspiration on what to do in Kampot and Kep, read Mark Bibby Jackson's Lost and Found in Kampot. And for general information on the province, click here.
Hotels in Kampot and Kep and Flights to Phnom Penh
Find the best deals on hotels in Kampot and Kep using our comparison engine, which scans all the major booking sites. Also, book your flight to the Cambodian capital Phnom Penh here.
Joe Ogden
Joe is Travel Begins at 40's webmaster and resident photographer. As a career freelancer and lifelong traveller he was a "digital nomad" before they had a name for it. He's based in Phnom Penh, Cambodia from where he travels the region while keeping an eye on website alerts.