Hoi An Photography Tour: Developing a Passion
Marissa Carruthers
Posted on 28th Apr 2019
Inexperienced photographer Marissa Carruthers joins an immersive three-day photography tour and workshop in Central Vietnam, emerging with a newly-found passion.
I continue to wade through the thigh-high mirror-esque waters, clutching my flip flops in one hand and my two-day-old camera precariously in the other. I stop for a second to absorb my sublime surroundings. Ahead, the still waters of the lagoon melt into a pancake horizon that starts to rise and fall to my left as the tree-clad rolling hills that flank the huge expanse of water that is Lang Co Lagoon in Central Vietnam start to come into view.
It's late-afternoon on the second day of my hands-on Pics of Asia photography tour. After a two-hour drive from Hoi An that slices through searing landscapes – rolling hills, sprawling paddies, shimmering lakes, farmland dotted with small villages, an azure coastline and then the iconic 21km Hai Van Pass – we stopped at a secluded alcove sprinkled with fishing boats. With a slinking sun, we'd arrived in time for golden hour when the warm hues are perfect for capturing life on the lagoon.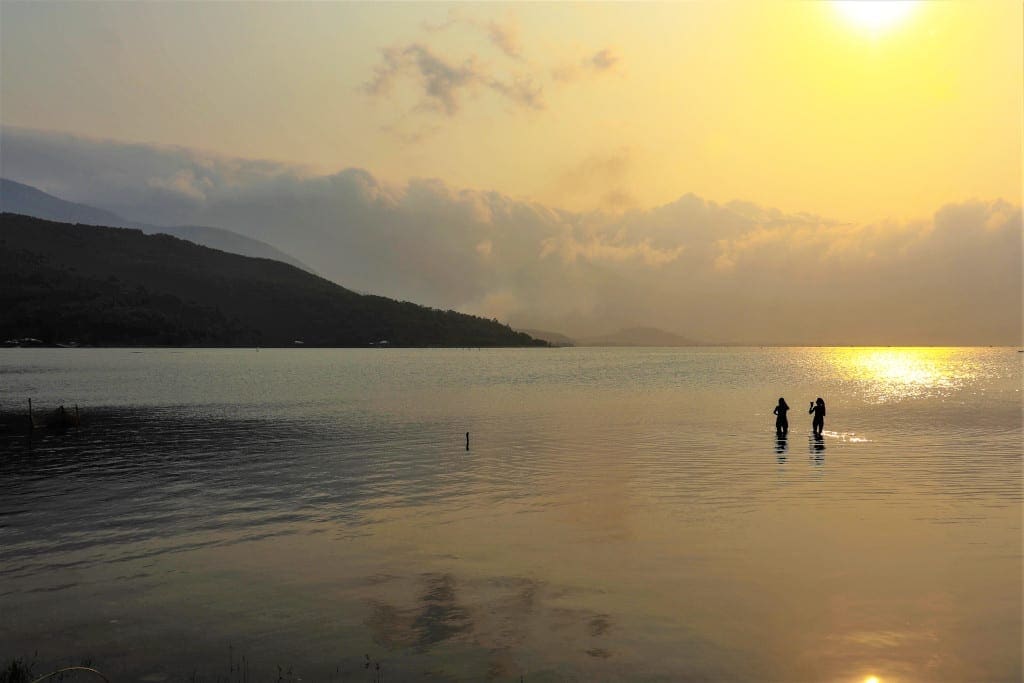 I'd landed in Danang late on the eve of the tour, missing the welcome dinner with the rest of my group. As a complete amateur – I bought my camera the evening before I flew – this did little to ease the anxiety racing through my overactive mind. I have no idea what I'm doing. Everyone else will be experts. I'll be left out. I'll be mocked. What on earth have I got myself into?
However, Etienne Bossot, Pics of Asia founder, set the tone for our three-day photography tour and workshop in Central Vietnam. "I hope you got here ok," he sent in a WhatsApp message as I was in the taxi on the way to my hotel in Hoi An. "I'm with the group now, and they're great. It's going to be a good trip."
Rising with the Birds
Literally, a few hours after my head hit the pillow my alarm started blaring for the first of three very early rises: 3.30am. At 4.15am, we were meeting at the hotel lobby to drive to our first location of the day – sunrise at a bustling fishing village about 30-minutes south of Hoi An.
The journey gave me the chance to meet my fellow photographers, and Etienne was right; what a great group. In total, there were seven of us hailing from across the globe – Singapore, Malaysia, Australia, England, Vietnam, the Netherlands – ensuring the tour remained intimate and our two tutors – Etienne, from France, and Canadian Frederik Wissink – were able to devote ample time to each of us.
After reaching our destination, we ambled through the dark along a small track that led to the beach. The sun peeping from behind the horizon to cast a low light on the carnage unfolding in front of us. It took a few seconds to soak up the true scale of the cacophony.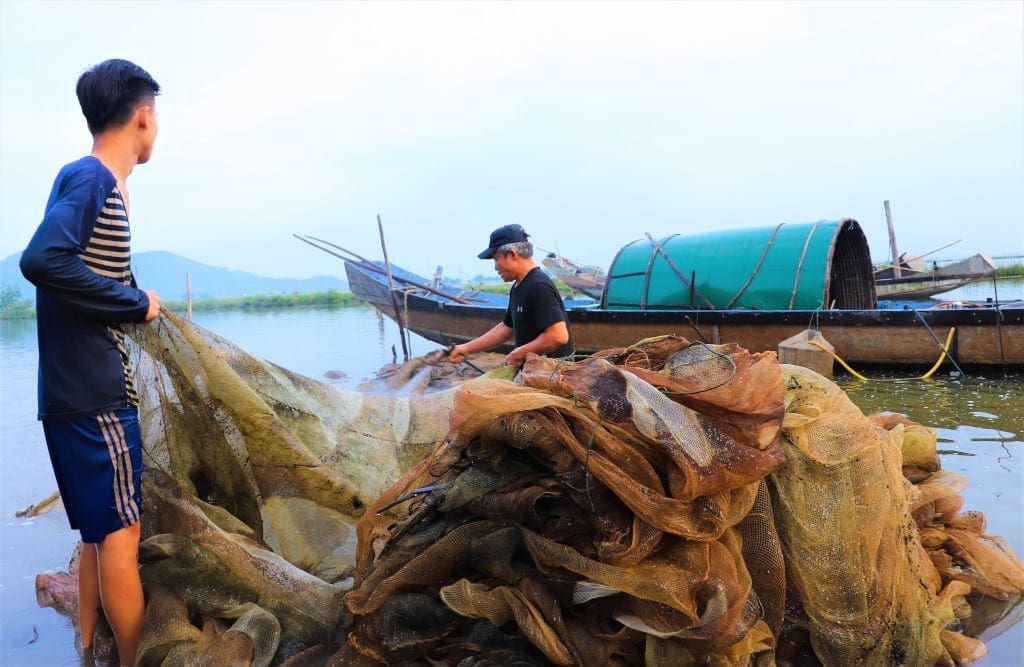 Hundreds of men and women crowded the stretch of shore, the buzz of chatter filling the air like swarms of bees. Men rode the waves in their thung chai (traditional basket boats) to get their hauls to shore. Huddles of women sat hunched over stacks of shellfish, peeling them before piling them into baskets and washing them in the sea.
Elsewhere, the commotion continued as traders snapped up the finest of the fresh fish and women laid out thousands of tiny anchovies on netting perched above the sand to dry in the rising sun. I felt like I'd been thrown into the frying pan as I crack open my camera for the first time and scramble in the dark – literally and metaphorically – unsure how to capture the chaos before me.
An introduction by Etienne and Frederik put my mind at ease as they talked us through framing our shots and pointed out the wealth of photographic opportunities in front of us. Frederik gave me a brief guide to my settings and steered me towards a group of fishermen pushing their thung chais out to sea, showing me how to play with angles and light.
This is a travel photography ethic Pics of Asia tries to ingrain into its groups, encouraging better travel practices while producing images that really pack a punch
Etienne introduced me to a group of women crowded around mountains of shellfish and helped me frame a photograph that would become one of my favourites – a dramatic silhouette of conical hats set against a husky pink sky. With so much to soak up, our group darted from one setting to the next and the next and the next, shutters snapping as we greedily made photographs of the hive of activity.
Becoming One with the Locals
Feeling invigorated, I continue to snap away at my surroundings as we take a tour of the neighbouring village. Narrow paths snake in between quaint Vietnamese houses, where families carry out their daily chores, bicycles drift past us and elderly women chatter on their doorsteps.
Along the way, Etienne and Frederik are on hand to guide us to the good angles, dish out pointers on how to play with light and, with me, how to use those pesky settings – as predicted, I was by far the most inexperienced in a group of talented photographers. But my fears were quickly put to bed, with the entire group giving me handy tips and stacks of support throughout the trip.
After stopping off for a much-needed caffeine injection in the form of super-strong Vietnamese coffee, we stopped at a nearby shipyard on the river. Here, men balance on rickety bamboo ladders to repair wooden panels while others paint the fishing boats bright blue and red, presenting us with a new working environment and set of challenges to play with.
By mid-morning, the ever-brightening sun was starting to beat down and the after-effects of the early rise were kicking in, meaning it was time to head back to Hoi An for lunch and a siesta before starting our exploration of the historic Vietnamese town.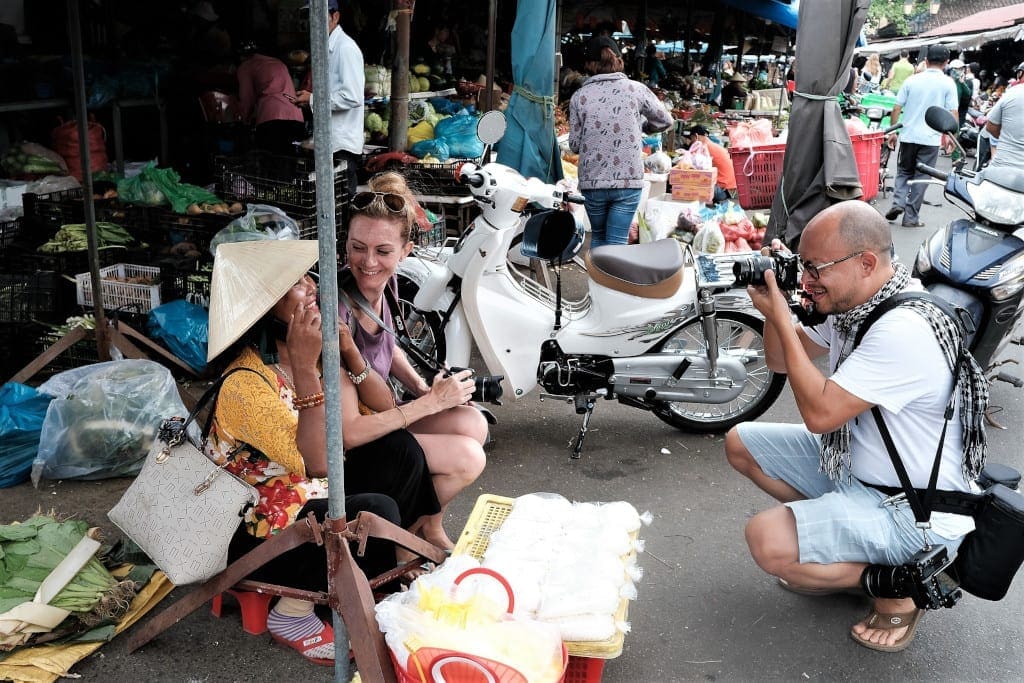 As we walk through the tourist-riddled streets, Etienne and Frederik – who both speak more than enough Vietnamese to get by – stop to greet stallholders, joke with elderly women flogging fruit and shake hands with men lazing on their motorbikes. We watch as they engage with people, strike up conversation and show an interest before indicating they want to take photos.
After, they share their photos, sparking shrieks of surprise and howls of laughter from each person. This is a travel photography ethic Pics of Asia tries to ingrain into its groups, encouraging better travel practices while producing images that really pack a punch. And it's certainly much less intrusive than shoving a camera in a stranger's face or simply using a person as a prop and then walking away – something I often witness living in Asia.
This prepared us well for our late-afternoon session on the rural outskirts of town. As we strolled through sprawling farmland, we greeted farmers carrying bails of corn with friendly calls of "xin chao", or hello. We sat next to women helping them pick peanuts, watched the work of rice cake makers and held some jovial lost-in-translation exchanges with curious villagers. Each, happy for us to snap away.
I feel inspired; a hunger to master the craft and practice, practice, practice, so I can one day enrol on another Pics of Asia photography tour and this time deliver a premium portfolio of pictures
As sunset's warm hues started to creep in, we were encouraged to get creative with our landscapes, lying amidst the crops to capture animated silhouetted horizons against the sweeping colours of the sky. With another successful shooting session in the bag, we returned to Hoi An armed with our tripods to dabble with some night photography before a hearty local dinner and early night.
Handy Photography Tour Tips
Another early rise saw us drive out of town to hit the waters ahead of dawn and capture the fishermen and women working the river. As day started to break, the trickling rays of sun cast a soft light to reveal huge fishing nets hovering above the still water and slender wooden fishing boats snaking along the river. As our boat continued upstream, Etienne and Frederik make their way around the group to dish out pointers and give some one-on-one tutelage before our next stop at a bustling local market, which is ripe for capturing local life. Women frantically flog fruit, vegetables, flapping fish and swinging hunks of meat. Gossip is fired over food spots and deals are brokered over dusty stalls spilling over with nick-nacks. The light is varied, people are on the go, the environment is constantly changing. Again, serving up a fresh set of photographic challenges.
We arrive back in Hoi An by about 9.30am with time to rest, pack and check-out before lunch and our stunning, two-hour drive to Lang Co Lagoon. The hope was we'd catch fishermen in the waters, but encountering an empty lagoon, Etienne suggests wading out to find some.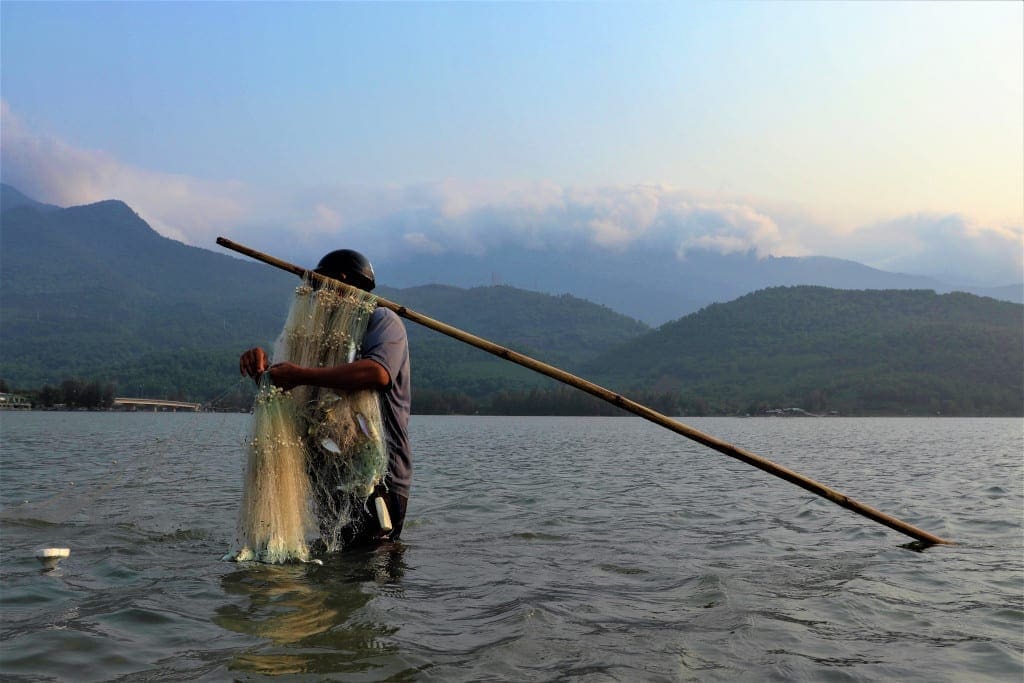 As we stand with the warm waters lapping at our thighs, we spot movement on the horizon. A lone fisherman with a large bamboo pole resting on one shoulder is collecting the delicate net he laid earlier. After a friendly exchange, he continues to make his way to shore, happy to let us capture him working along the way, enabling us to get some great shots.
Having worked up an appetite, we head to a nearby local restaurant for an evening of Vietnamese food and hospitality. As the dishes continue to flow – clams, grilled fish, fried rice, morning glory, squid – so do the beers, and so do the cheers. Yells of, "Mot, hai, ba… yo" (one, two, three …) echo around the eatery as tables of friendly locals include us in the Vietnamese drinking ritual that seemingly precedes each sip.
High on hospitality and bia hoi (fresh beer), we buy a few more cans and head to the guesthouse rooftop to round out the perfect day bonding over a few more beers.
Developing a Photo Essay
I find myself once again wading through water, only this time it's pitch black and I'm carrying a tripod. I follow Frederik, throwing my full faith in his expertise – and knowing I've forgotten everything Etienne previously taught me about night photography settings.
In the dark, we can just about trace the outline of stepping stones leading to a wooden fishing boat. We set up our cameras and wait for our final sunrise of the tour. As the sky starts to turn a deep purple, Frederik guides me through how to capture the majestic morning tones and still waters with a light mist hovering above.
With the light now spilling from the sky, we walk to a nearby village, passing fishermen scrambling ashore or sorting their nets in the water and women huddled over buckets of jellyfish and fresh hauls. After a breakfast of noodles, we set off on our final challenge. We have two hours to explore this riverside village and find a five-image photo story.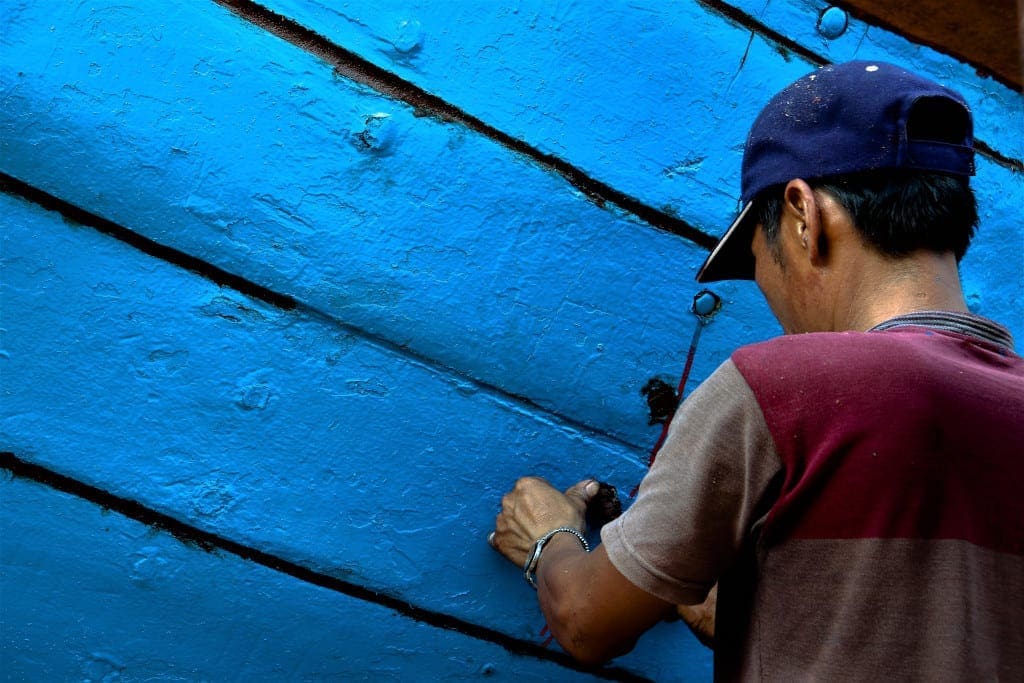 I head to the shipyard where commotion rings heavy in the air. Men toil away over more brightly-painted fishing boats, wooden planks litter the floor and plumes of sawdust fill the sky. I wonder through the network of small lanes, passing the animated chatter of gossiping elders and yelps of curious kids. I stroll along a canal past women pounding laundry on the banks and find a young cowboy leading a family of buffalo.
I wave hello and he comes over. I show him some of my pictures. He gestures for me to take his. I oblige and continue to photograph him at work as he darts from his house on the banks to a fishing boat on the canal, tending to his herd in between – my photo essay and our last practical session of the trip.
---
Don't miss Hanoi on your travels through Vietnam. Read Marissa's Things To Do in Hanoi in 48 Hours.
---
Back in Hoi An, after feasting on a delicious banh mi bread roll, we sit in the cool climes of a private room at a coffee shop and are given a couple of hours to select 10 images, plus the photo story, for Etienne to critique during a group session. As I trawl through the more than 1,000 photos, I spot all the amateur errors I've made during my packed three-day journey. Blurry subjects, backgrounds in focus instead of the foreground, washed out images, strange framing.
However, I'm surprised at a handful that stand out. And, as I look at the impressive range of images served up by the rest of my group – who by now feel like firm friends – I feel inspired; a hunger to master the craft and practice, practice, practice, so I can one day enrol on another Pics of Asia photography tour and this time deliver a premium portfolio of pictures because after such a memorable and informative trip that took me to places way off the tourist track, I'll definitely be back for more.
---
Vietnam Photography Tour Gallery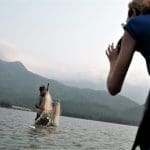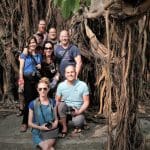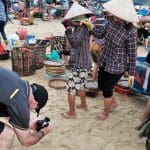 ---
Accommodation in Hoi An and Flights
To find the best accommodation in Hoi an and worldwide flights, please search via our comparison engine, which scans all the major booking sites.
For more information on Pics of Asia's

photography

 tour
To discover more about this Central Vietnam photography tour and others held by Pic of Asia in Vietnam and the rest of Asia, visit www.picsofasia.com.
Marissa Carruthers
Marissa inherited her love of travel from her parents, who would entertain her as a child with exotic tales of their adventures across the globe. Her first solo leap into foreign lands was an Inter-railing trip across Europe and North Africa during her first summer at university and, despite two muggings, several dices with death and a terrifying encounter with the monkey mafia, she was hooked.