Simon Albert: Charity Challenge
Mark Bibby Jackson
Posted on 10th Apr 2019
Travel Begins at 40 chats with Simon Albert, Director of Charity Challenge, which celebrates its 20th birthday in 2019 helping raise over £55 million for charity in the process.
How did you get into travelling?
More than two decades ago, as a university student, a friend egged me on to sign up for one of the first challenges of its kind for about 120 people, to Jordan. We saw an advert to trek to the ancient city of Petra which was somewhere I had always wanted to go. We walked through the desert and Wadi Rum and it was really inspirational. You could say it was life changing. The charity that I had supported then asked me to climb Kilimanjaro, which I did the following year having never climbed or trekked at altitude. I managed – with some difficulty – to get to the top. This was the start of my travel bug.
Over the next two years I travelled with Jeremy Gane, a very respected tour operator who later became my business partner: first to Tanzania to design a trek with the Maasai through the African bush, and then to Cuba to trek the trail of Cuba's revolution. Jeremy organised the tours and I became the tour leader with a view to taking a group of around 40 people to do each challenge.
Why did you decide to establish Charity Challenge?
At the time, I was doing a graduate training role and working on these challenges in my spare time. A very respected business person gave me some sage advice that I have never forgotten. It was that if you want to be successful at something you should do something that excites you and that you are passionate about. I realised then that I could combine my love of travel with organising events to raise lots of money for good causes. A few months later I came up with the idea for Charity Challenge.
What does Charity Challenge do?
We operate treks, bike rides, mountain climbs and other more niche challenges – skiing, sledge hauling, dog sledding, kayaking, rafting – for participants to undertake and raise funds for a charity of their choice. We go to the North Pole, South Pole and to jungles, deserts, rivers and forests in between. From the Amazon to the Zambezi, we have now operated challenges in more than 40 countries and raised over £55 million for more than 1,800 charities worldwide.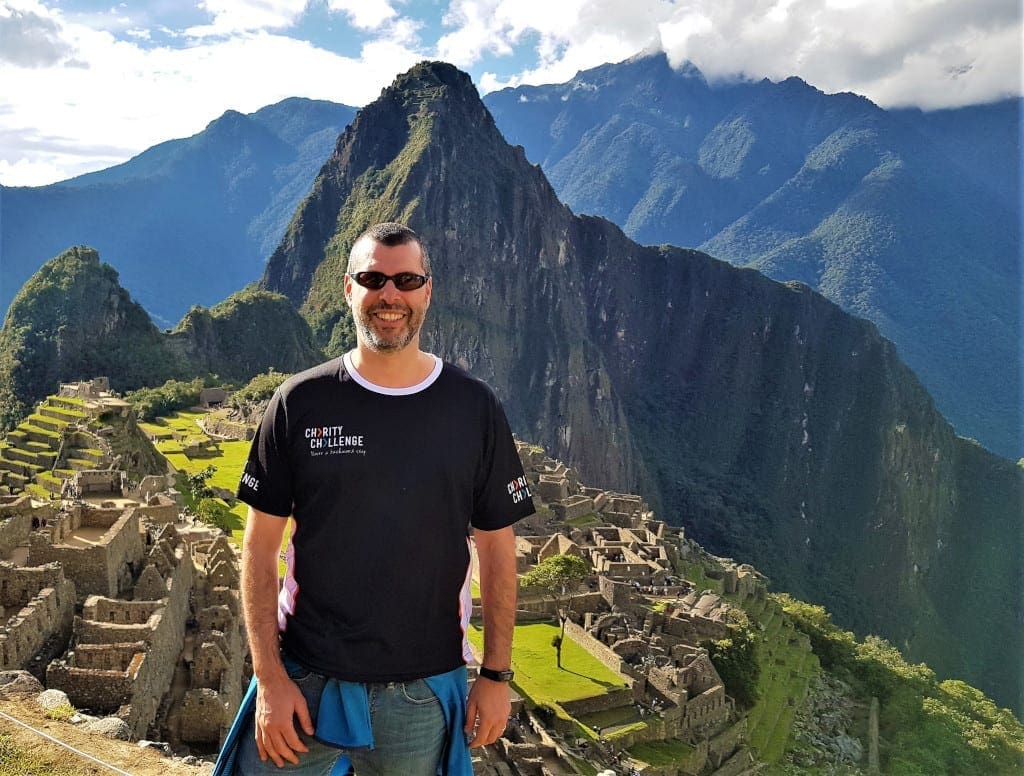 What distinguishes Charity Challenge?
Our fundamental principles are quality and safety, so we invest heavily in providing the best possible experience whilst trying to mitigate the risks of some of the activities and environments in which we operate. You don't want to sanitise the experience, but most of our clients are new to adventure so there's an expectation we place on ourselves to ensure people are out of their comfort zones, but very much supported to succeed with their goals.
You must be very proud of having raised millions for lots of good causes.
At the end of each year, I take the staff out for a celebration and we look back on what we have achieved. It makes all of the hard work worth it. Tens of thousands of people have had life changing experiences and achieved amazing personal goals, and raised millions for good causes. These funds are helping to provide support for the vulnerable, food for the hungry, shelter for the homeless, and access to medical care for the ill. It's an unbelievably rewarding business to be a part of.
What are the stand-out events you've organised, and the people that have benefited from the money you have raised?
In 2004, we responded to the Boxing Day Asian tsunami with a new programme called community challenge. I remember sitting in my hotel room on holiday glued, day after day, to the TV and finding it hard to comprehend the sheer scale of the devastation and the number of lives that had been lost. We had never worked in Sri Lanka and had no ground handler or charity partner there. We had never worked with the national airline but we knew this was somewhere we could have a positive impact and, driven by this desire to help, we set up and launched a programme with a local charity partner that took us to tsunami-affected communities in Sri Lanka and India in order to rebuild hundreds of houses.
I went on the very first group and worked with a local fisherman who was out in his boat at the time that the tsunami struck. The boat was destroyed, but he managed to get back to land – though it took him three days to finally reunite with his wife and two young children. I worked with a team of 16 people and we helped him rebuild his house. This was one of the most powerful experiences I have had and I still have a photo of him and his family and what was left of his fishing boat, framed on my wall. It reminds me every day that we can make a difference.
---
Discover how you can get involved in Charity Challenge's Kilimanjaro Climb here.
---
Soon afterwards we were approached and appointed to organise the Comic Relief BT Red Nose Climb which involved Gary Barlow, Cheryl Cole and a host of other celebrities climbing Kilimanjaro. It was my business partner Jeremy Gane who successfully organised and escorted a team and crew of 34 participants to the top of Kilimanjaro with 100% success. This included a huge BBC crew, a team from Radio One, the celebrities, photographers, journalists, charity representatives and support crew.
I reached the summit side by side with Jeremy and when the last of the celebrities had reached the summit we hugged and Jeremy broke down in tears. The stress and workload of organising such a high profile challenge had been immense and it was a massive relief. What's more, the trip went on to raise more than £3.32 million for fighting malaria in Africa.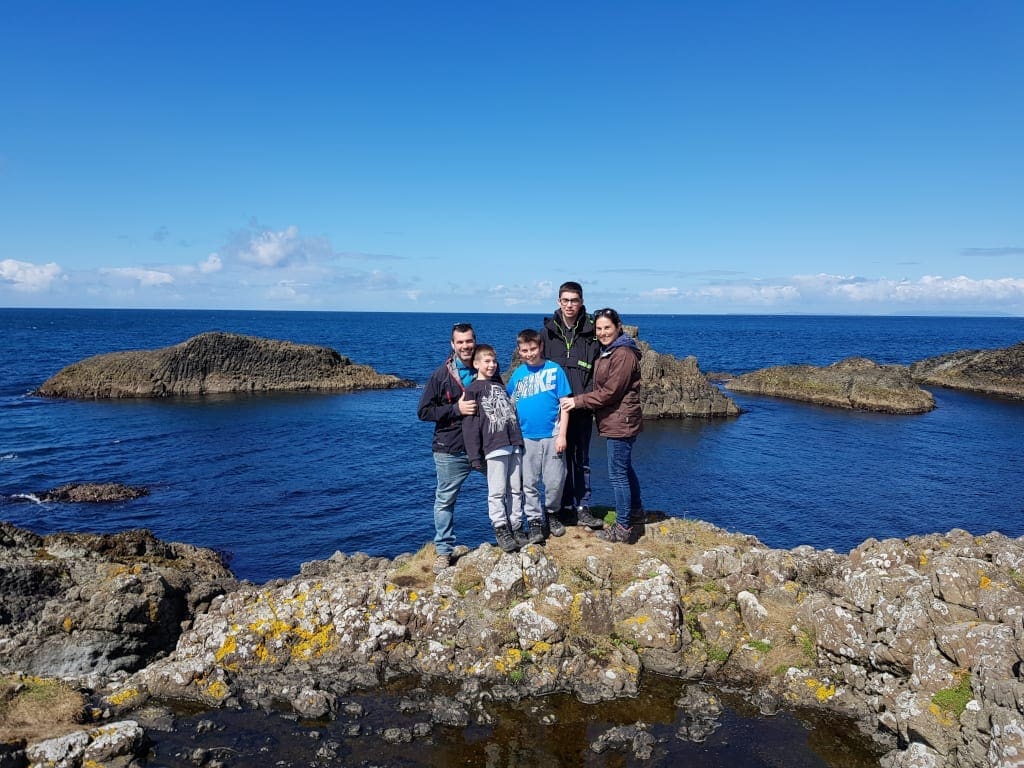 Both yourself and Charity Challenge have been acknowledged for your work, this must give you great satisfaction?
Charity Challenge has been awarded a number of accolades over the years, all of which have been very gratefully received as it shows that what we are doing is having an impact. Although a commercial business, we just about cover our overheads and for me, I never set the business up to become a millionaire, but to travel the world and to raise funds. So being recognised for the work that we do is very rewarding.
We were highly commended by the Queen's Award for sustainable development and highly commended in the Virgin Holidays Responsible Travel Awards, which was run globally. In 2017 we received a World Tourism Award, one of only three given each year, and we have won the Best Challenge Company award multiple times at the Institute of Fundraising awards.
Although I initially thought it was someone playing a joke on me, I received an invitation to Buckingham Palace in 2011 to celebrate 100 years of British adventure and was honoured to meet the Queen and Prince Philip, as well as a number of other members of the Royal Family and famous adventurers like Michael Palin, Bruce Parry and Ben Fogle.
In 2015, I was awarded a British Citizen Award for championing the work of Charity Challenge. However, the one achievement that makes me the most proud was being nominated as one of the 100 people who make Britain a happier place in the Independent on Sunday Happy List.
You stress the importance of Responsible Travel on your website. What does this mean to you, and how important do you feel it is for the future of the travel industry?
I believe there is a place for all kinds of tourism, but we go to very remote parts of the world where tourism really can make a difference to the peoples, communities and environments that we visit. So employing people locally, staying in locally owned accommodation, engaging with local cultures, informing our participants about local traditions and language etc, all go towards making it a positive experience for our participants and the host communities. Over the last 20 years we have donated around £500,000 to local community projects to benefit the countries that we travel to, and to carbon offsetting the impact of our long haul flights.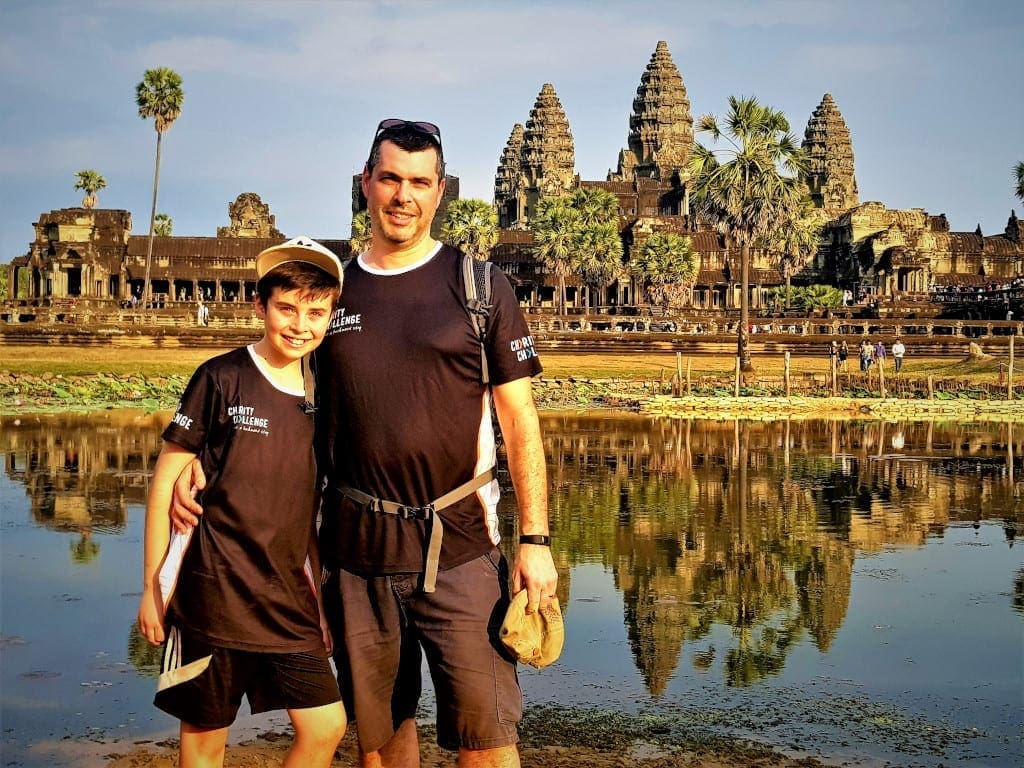 You have arranged adventures to both poles, and have climbed Kilimanjaro. Is there anything left on your bucket list?
The world is a big place. There are lots of places left on my bucket list. In fact, just this Christmas I went to Cambodia for the first time, despite the fact that I have been sending participants there for twenty years. I went with my 12-year-old son and we did a trek, bike ride and kayak challenge to raise over £3,000 for WaterAid. Angkor Wat has long been at the top of my bucket list, but with a young family – three sons – it has been hard to travel. Now they are older – 10, 13, and 15 – we are starting to do challenges to more far flung places together. I am yet to go to Patagonia, Tibet and Bhutan, all of which are firmly on my bucket list.
How can people get involved in a charity challenge?
If anyone is looking for some inspiration, they can go to www.charitychallenge.com and look at all of the challenges on offer. From one-day trips in the UK to longer challengers further afield, we have lots on offer, suiting varying levels of ability. People can take part in an open challenge, for any charity they choose, or an exclusive challenge where everyone is supporting the same cause.
---
For more information on Charity Challenge
Go to www.charitychallenge.com
Mark Bibby Jackson
Before setting up Travel Begins at 40, Mark was the publisher of AsiaLIFE Cambodia and a freelance travel writer. When he is not packing and unpacking his travelling bag, Mark writes novels, including To Cook A Spider and Peppered Justice. He loves walking, eating, beer, isolation and arthouse movies, as well as talking to strangers on planes, buses and trains.