11 of the US's Weirdest Festivals
Travel Begins at 40 Editor
Posted on 16th May 2019
From pillow fights to naked cycling, we have rounded up 12 of the most weird and wonderful events from around the US. Whether participating in a once in a lifetime experience, or sitting back to witness an unusual selection of activities, each of these events will offer something you'll never forget.
SoCal Wienerfest 2019 – Huntington Beach, California (18 May)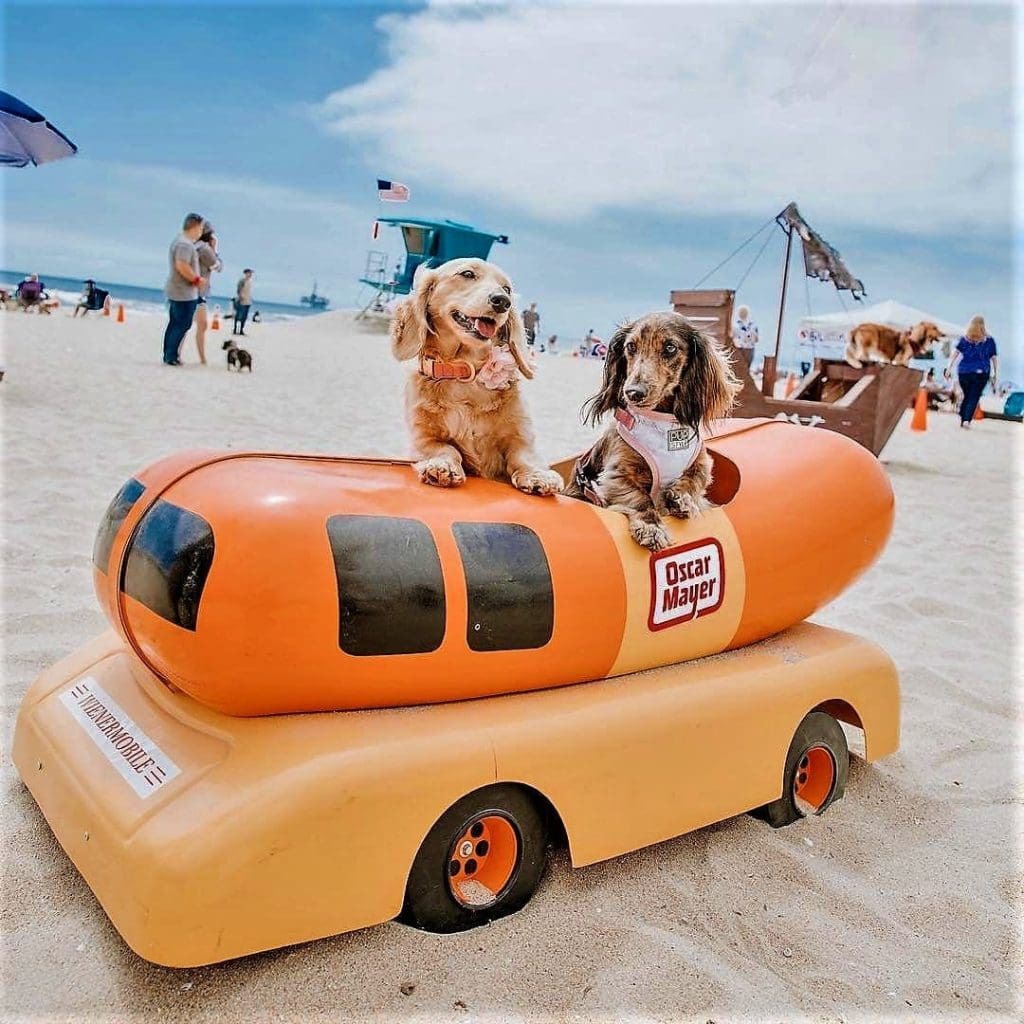 Join SoCal Wienerfest for its third annual event that brings together a huge community of dachshunds and their owners. Expect contests, wienerdog races, photo opportunities, raffles, food and vendors whilst raising awareness for IVDD, adoptions, rescues and more. All breeds are welcome for this dachshund themed event at Huntington Beach Dog Beach (Goldenwest Street and Pacific Coast Highway).
Old Sacramento Waterfront Days – Sacramento, California (24 – 26 May)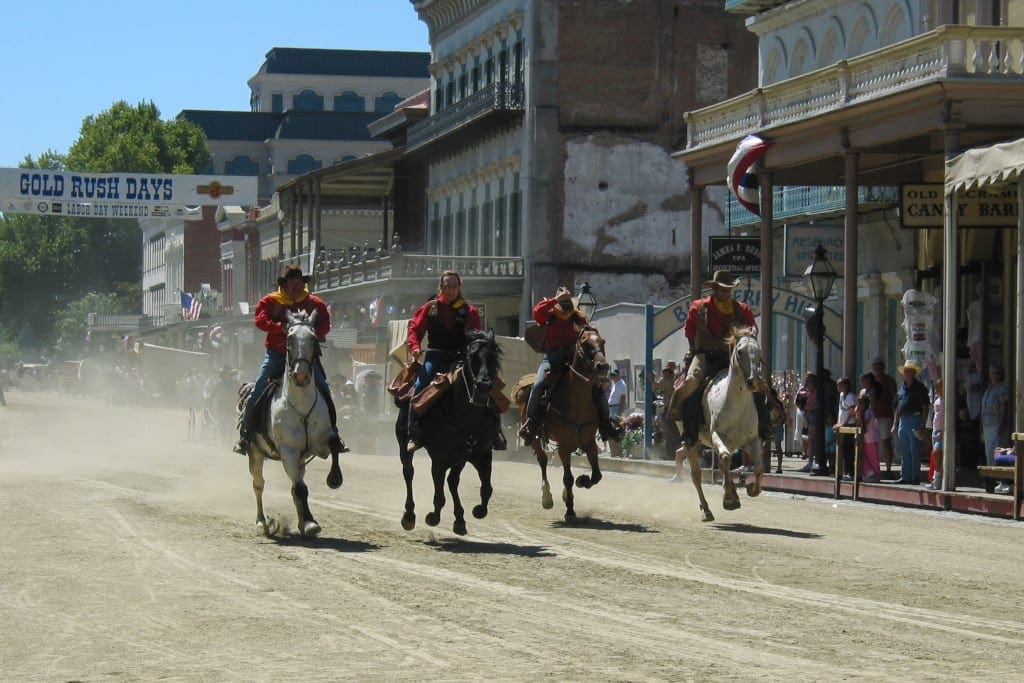 Step back in time to the Gold Rush era at the Old Sacramento Waterfront Days, held over Memorial Day Weekend this year to coincide with the 150th anniversary of the Transcontinental Railroad completion. Sacramento's historic district will turn into a scene straight out of the 1850s, with hundreds of costumed performers bringing history to life. Visitors can enjoy history re-enactments, horse-drawn carriages, gold panning and old-timey live music. Head to 'Tent City' for a re-creation of town life with saloons, gambling tents and doctors.
Spring Horse Drive – Mammoth Lakes, California (15 – 20 June)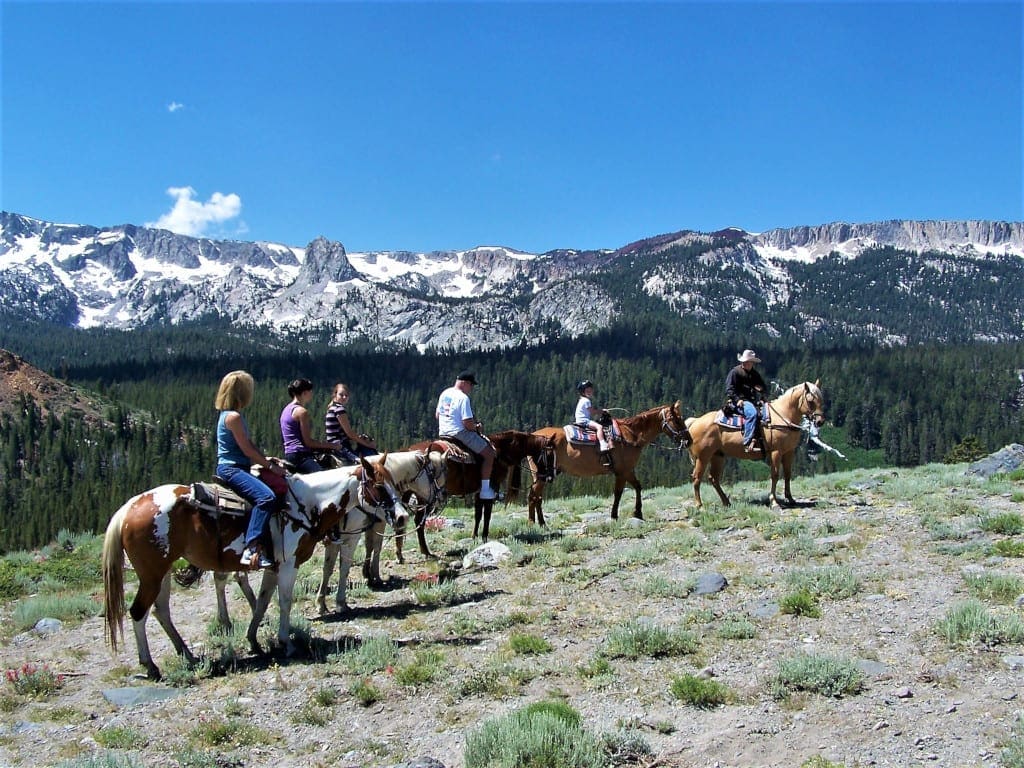 Celebrate tradition on a fast-paced and exciting mission, as you move herds of horses and mules like the cowboys during California's Gold Rush. This seasonal five-day drive – which follows many of the same trails used by cowboys of the past – includes camping along the trail at full-service campsites. When the sun sets, enjoy hearty chuck wagon meals, campfires, entertainment and camaraderie as you relax after a day in the saddle. A five-day tour with Mammoth Pack starts from $1,290 / £993 per person.
World Naked Bike Ride – Portland, Oregon (29 June)
On 29 June, visitors won't need to look too hard to spot the thousands of bare bottomed cyclists riding through the streets of Portland. Don't worry, it's all in the name of the annual World Naked Bike Ride. As part of a worldwide protest against oil dependency, Portland has the largest amount of participants in the world willing to strip down and go commando whilst cycling through the city at this annual event. Those feeling camera shy needn't fear, as the route is kept secret with only the starting point revealed in advance.
---
Planning a trip to California? Read Mark Bibby Jackson's Tuolumne County California Not Just Yosemite. Or perhaps you'd like to take in the Gilroy Garlic Festival or San Diego: California Craft Beer Capital.
---
World Pillow Fighting Championships – Sonoma County, California (4 July)
The World Pillow Fighting Championships is one of the most highly anticipated events of the summer in Sonoma County. With a history of over 50 years of mud splashing, feathers flying and great fun, the event originated in the small wine country town of Kenwood and celebrates community, family and freedom. In its inception, a steel pole was made to span the Los Guillicos Spring Creek, which was then filled with mud and the pillow fights were ready to make history. Since then, people travel from all over the world to take part in pillow fight competitions.
Picklesburgh – Pittsburgh, Pennsylvania (26 July)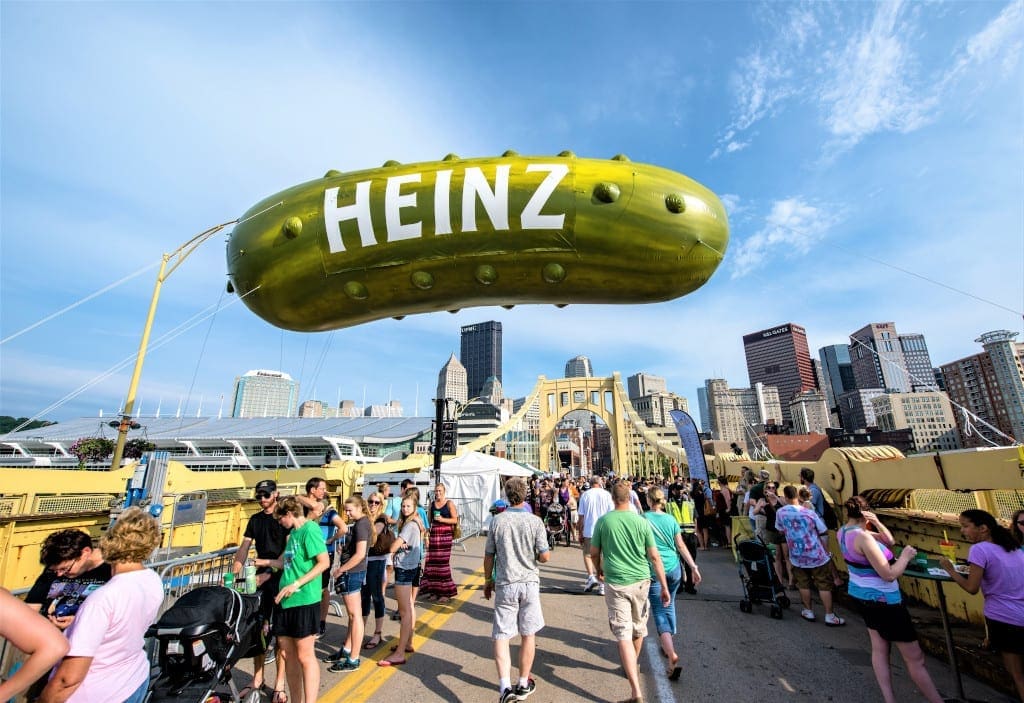 Pittsburgh has deep pickle roots, with manufacturing dating back to the 1800s and popular tours of the HJ Heinz Factory in the city (where Heinz was born) always ended with a pickle pin, one of Pittsburgh's most beloved collectables. Taking place annually in July, Picklesburgh is a culinary festival celebrating all things pickled, with international dishes, street food and artisan cocktails including pickled ingredients. The event also features traditional ethnic foods that incorporate pickling, pickle-themed snack foods like dill flavoured popcorn, live cooking demos and a pickle-juice drinking competition.
Chula Vista Lemon Festival – Chula Vista, California (August – date TBC)
Celebrate Chula Vista's heritage as the "Lemon Capital of the World" by partaking in one of the festival's juicy contests: pie eating, sour tasting or lemon peeling. Visitors can also kick back in the beer garden where, in addition to craft brews, you can sample flavours from Mike's Hard Lemonade, the premier sponsor. There will also be live music, fun rides and a competition for the best lemon outfit.
Great Gatsby Living History Festival – South Lake Tahoe, California (10 – 11 August)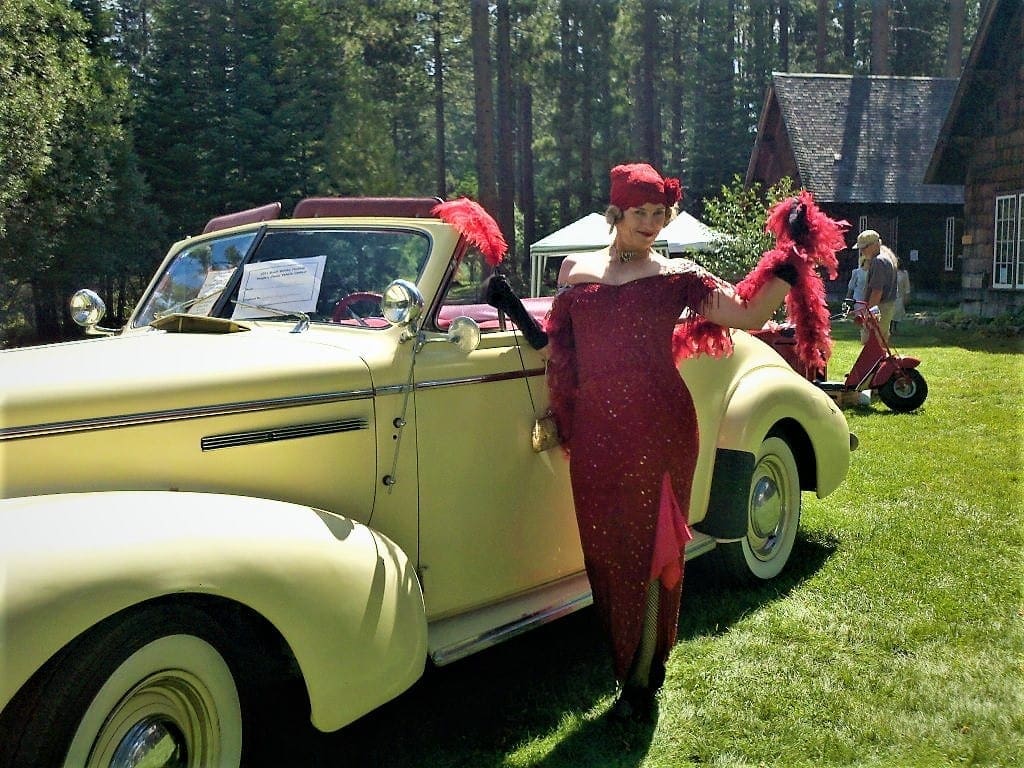 See the 1920s come alive during the annual Great Gatsby Living History Festival in South Lake Tahoe. The free event – which will take place at Tallac Historic Site – will feature live jazz, interactive tours and exhibits, as well as a vintage market, food vendors and antique vehicles. 1920's attire is encouraged but not required.
Telluride Mushroom Festival – Telluride, Colorado (14 – 18 August)
Launched in 1981, the Telluride Mushroom Festival celebrates all things related to mycology and pays homage to the mushroom, a dinner time staple. From informative talks and mushroom foraging to VIP meals and cooking classes, the Telluride Mushroom Festival is one of the most unique events in the Rocky Mountains. Each year, the festival takes on a different theme, with this year's festival centred on 'healing the mind, healing the planet.' You're guaranteed a fun-gi time.
West Hollywood Halloween Carnaval – West Hollywood, California (31 October)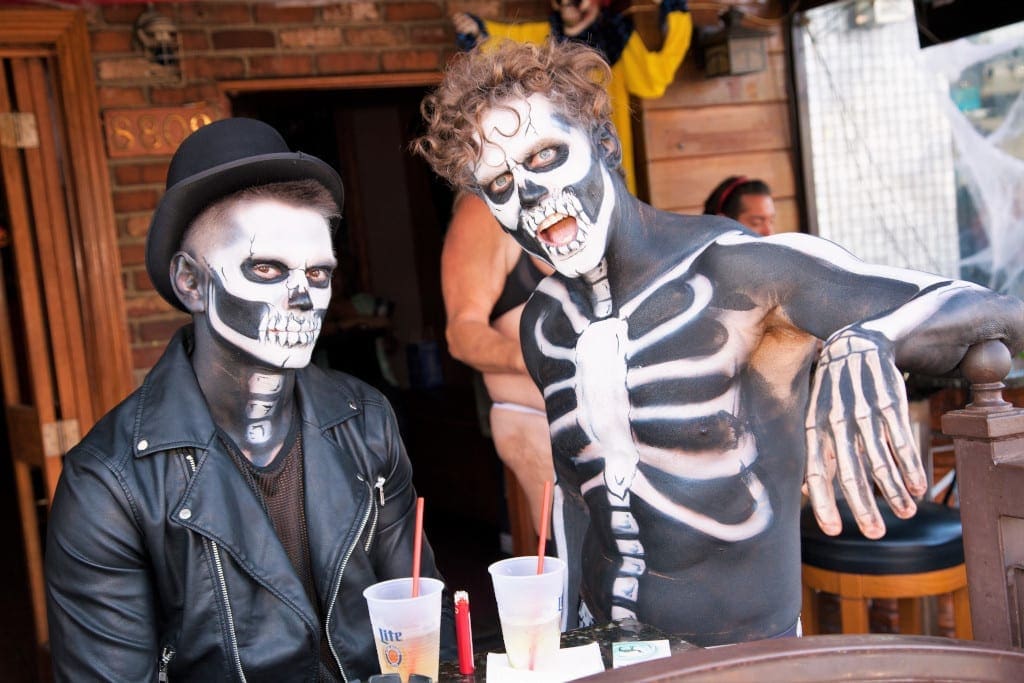 Nowhere does it weird and wonderful quite like West Hollywood on Halloween night. Halloween Carnaval, one of the largest and most unique Halloween gatherings in the world, takes place each year on 31 October along Santa Monica Boulevard. The festival features exceptional entertainment and incredible people watching experiences, with an estimated 500,000 adults in elaborate costumes. The admission is free and no tickets are required.
Newport Beach Boat Parade – Newport Beach, California (18 – 22 December)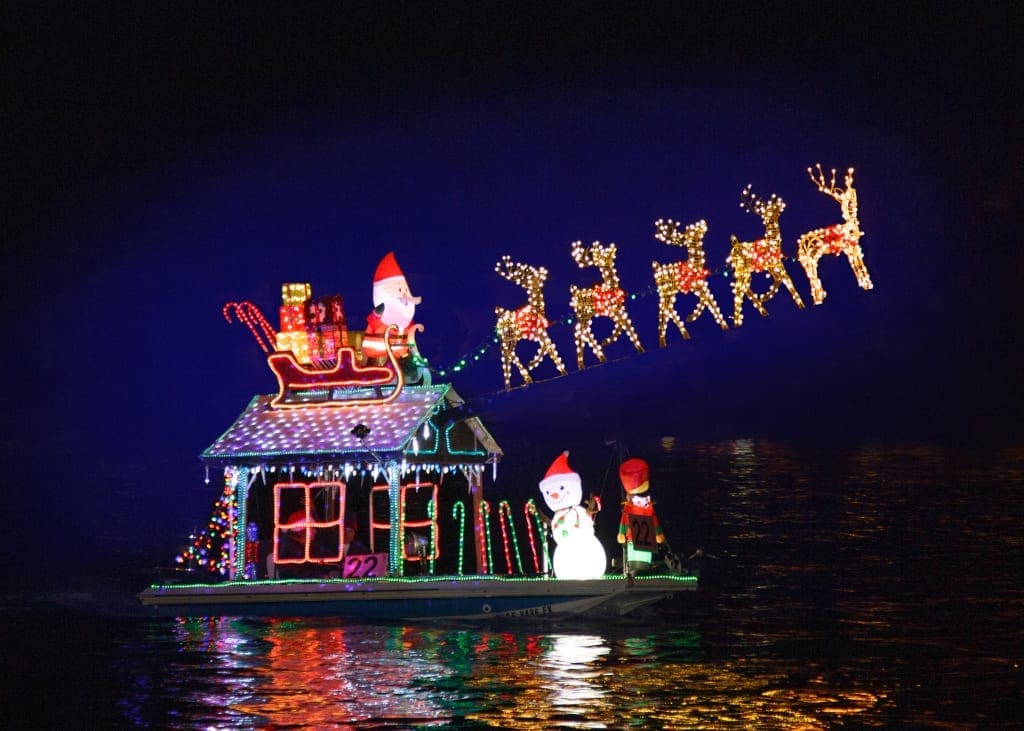 The annual five-day Newport Beach Christmas Boat Parade sees individually decorated boats parading around Newport Harbour in celebration of the festive season, past beautifully decorated Bay front homes and lighting up the city's extensive coastline. For those who want the full experience without having their own boat in the parade, there are a number of cruises each night of the parade for visitors to join. Alternatively, there are a number of viewing spots throughout Newport Beach offering an equally breathtaking experience. The spectacle draws locals and visitors from the world over; it doesn't get more festive than this.
---
Photo of Picklesburgh credit Dave DiCello.
Travel Begins at 40 Editor
Travel articles, news, special offers, festivals and events from the Travel Begins at 40 Editorial team and our global network of travel industry contributors.
Upcoming Events

Subscribe to our newsletter