Roatan Honduras and Banana Republics
Mark Bibby Jackson
Posted on 15th May 2019
Continuing his Central America travel adventure, Mark Bibby Jackson ventures to Roatan Honduras for adventures with dolphins and reminders of banana republics before returning to the wild Pacific in El Salvador.  
"Tourism is a beautiful monster; it comes in, eats everything up and then it leaves," Brad Martinez tells me over breakfast, as I rather guiltily polish off the last chunk of pineapple.
Together with his mother, Brad runs Big French Key, a private island and beach club, a short boat hop from the island of Roatan Honduras. We have come here straight from the airport, having been introduced to the Honduran Minister of Tourism en route – I'm pleased to discover he is a fellow Liverpool fan.
Snorkelling and Mangroves in Roatan Honduras
In the high season, some four or five cruise ships arrive each morning at Roatan, departing the same evening – which partially explains why there are no rooms at Big French Key, although Brad is planning to build some cabanas for the April to October low season. The 9,000 people descending upon the island leave a wake of litter behind them, but also providing much-needed income for the 100,000 or so people employed on this tourism-driven island.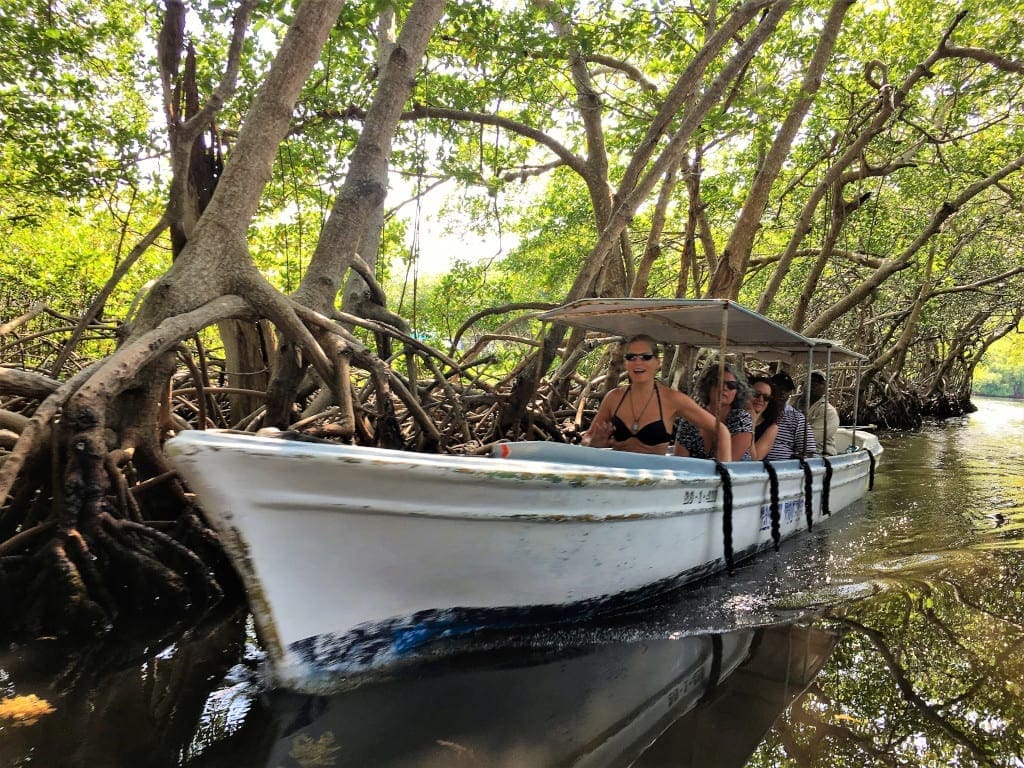 "That is why it is a beautiful island," Brad explains.
The main reason people come to Roatan is for the diving and snorkelling. Set on the Mesoamerican Reef – the second largest barrier reef in the world after the Great Barrier Reef – the myriad of fish that come to these waters is breathtaking.
After breakfast, we take another boat and then plunge into the warm aquamarine waters. I am reassured to discover I still remember the basics of snorkelling, although I am discomforted by the excess of salt water floating up my nasal passage – I am later to learn that my moustache has prevented my mask from creating the perfect seal, which perhaps explains why you often encounter hipsters sipping coffee, craft beer and botanical gins, but never snorkelling in the Caribbean. Still, the schools of fish that swim with us, more than make up for this momentary discomfort.
Back on dry land, at Oak Ridge another boat takes us on a trip through some mangroves that inevitably ends up with us all swimming in the naturally filtered waters. After such activity, our appetites are once more whetted and we spend the rest of the afternoon in Punta Gorda, eating local cuisine and becoming mesmerised by Garifuna music.
Standing with Dolphins in Roatan Honduras
Anthony's Key is reputed to be the second-best dive resort in the world. It is also famed for its Dolphin Experience, and it is to this that we head the following morning, having spent a wonderful night resting at our resort – the Grand Roatan.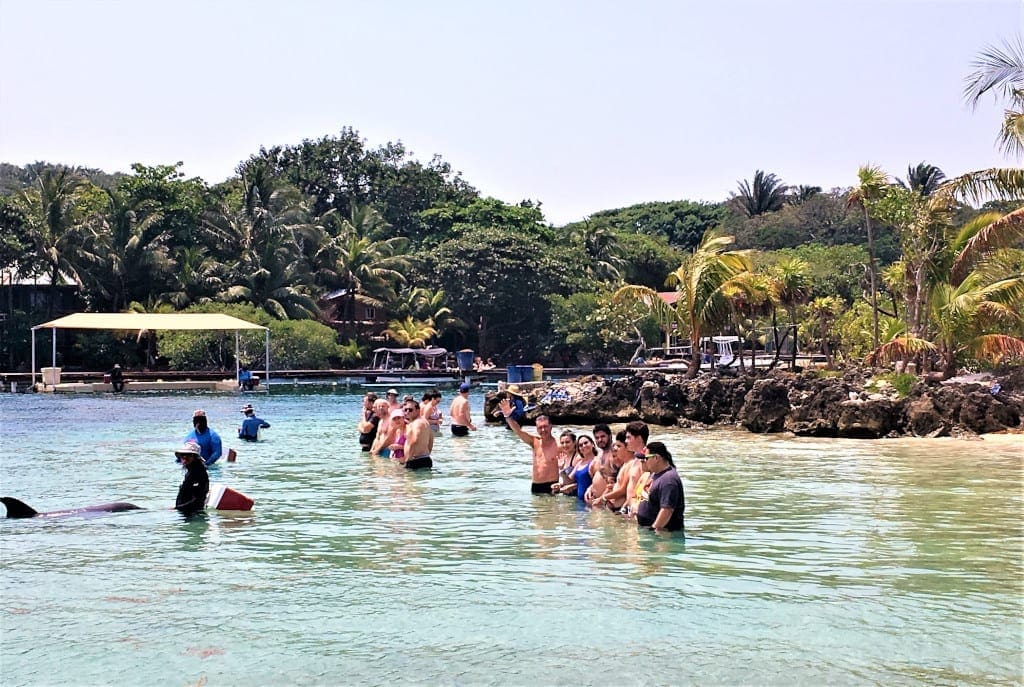 My one experience of swimming with dolphins had not exactly proved successful. Then, off the coast of Zanzibar I had spent most of my time fruitlessly diving after the creatures, as if I had some superhero powers. Fortunately, this time they came to me.
After a quick briefing, we stood in line as our dolphin performed her tricks in front of us, before being rewarded with food – the dolphin not us. I must admit to finding the ethics of the performance somewhat questionable, despite the dolphins seeming happy and non-coerced – occasionally they would refuse to perform –, and the approach was all carrot and no stick. However, although affiliated to the Roatan Institute for Marine Science, Anthony's Key has come in for some criticism from Animal Defenders International, so I'll let you decide whether you wish to include the show on your itinerary. However, Anthony's Key does also have open water dives when the dolphins apparently freely swim out following boats returning the same day, so it is difficult to see how they are held captive.
Our sojourn in Roatan concluded with a fantastic lobster tail meal on the beach at the Grand Roatan, following sunset cocktails overlooking the Caribbean from the resort's Deck, a romantic setting that was somewhat lost on our group of travel journalists, especially when one of our troupe had to depart to get his Instagram photos uploaded.
Dry Land and Banana Republics
Departing early the following day by ferry to the mainland, we arrived at La Ceiba, from where we drove to the Cangrejal River for some white water rafting. Unfortunately, after a morning standing bareheaded in the Caribbean watching the dolphins, followed by an afternoon snorkelling direct from the beach at the Grand, I had developed a touch of sunstroke, so rafting was not high up on my agenda of things to do.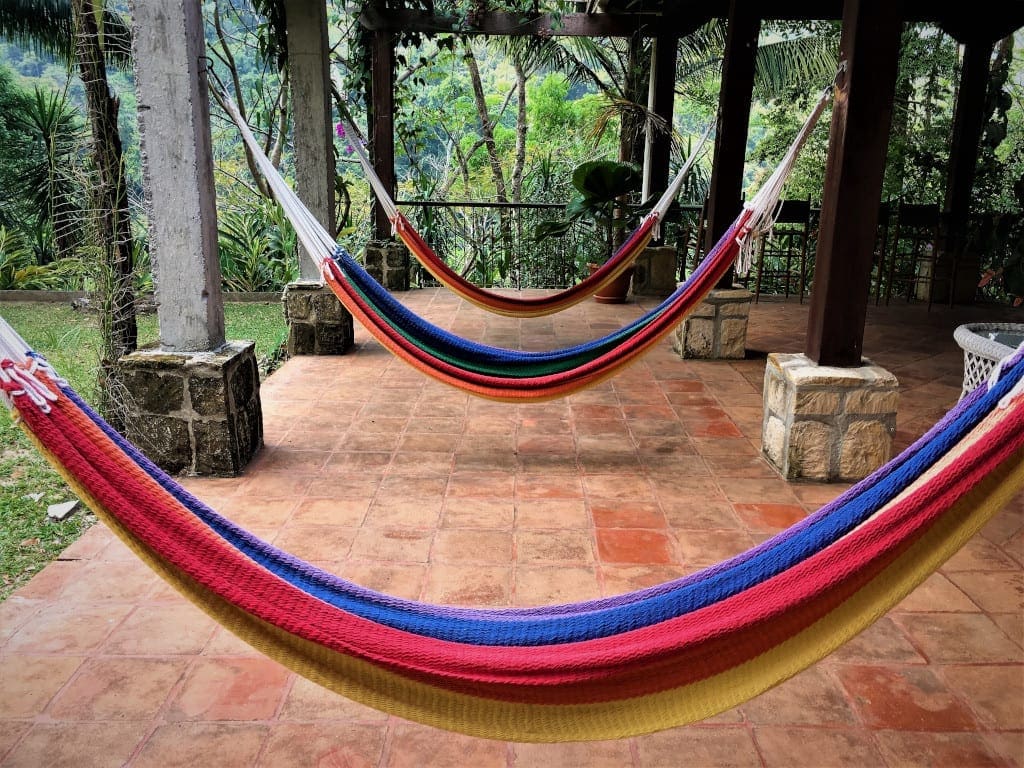 So, as my colleagues donned their protective helmets, I took some time out at the nearby La Villa de Soledad, resting in a hammock and listening to the birds chirping away. In many respects, this was my highlight of our Central American travels. Set in the Nombre de Dios National Park, the small hotel really is a restful place, with excellent trekking in the park and neighbouring Pico Bonito National Park just across the river. I would have willingly spent the rest of the day – and the next – becoming better acquainted with my book which had spent the rest of the trip stuffed at the bottom of my bag.
However, our hosts had other plans for us, and once my more intrepid compadres returned, we set off for La Ceiba.
The coastal town used to be the richest in Honduras. The influence of Standard Fruit in turning the country into a banana republic is well documented. Most of the fruit was unloaded from trains that ran along the pier in La Ceiba to waiting vessels, which would transport them to potassium-enriched consumers around the globe. When the company left in 1994, the city's economy collapsed.
A short stretch of the pier that used to reach a kilometre in length, remains. As we arrive shortly before sunset, local fishermen are casting their thin threads into the sea trying to catch fish for their dinner. It is a timeless picture that might have belonged to many a place around the world, but none the less worthy for that.
As we were departing, the town's dignitaries descended upon the promenade to toast our arrival with a dance performance by La Ceiba's youth that was full of tradition and verve, and naturally spoke of an unrequited love.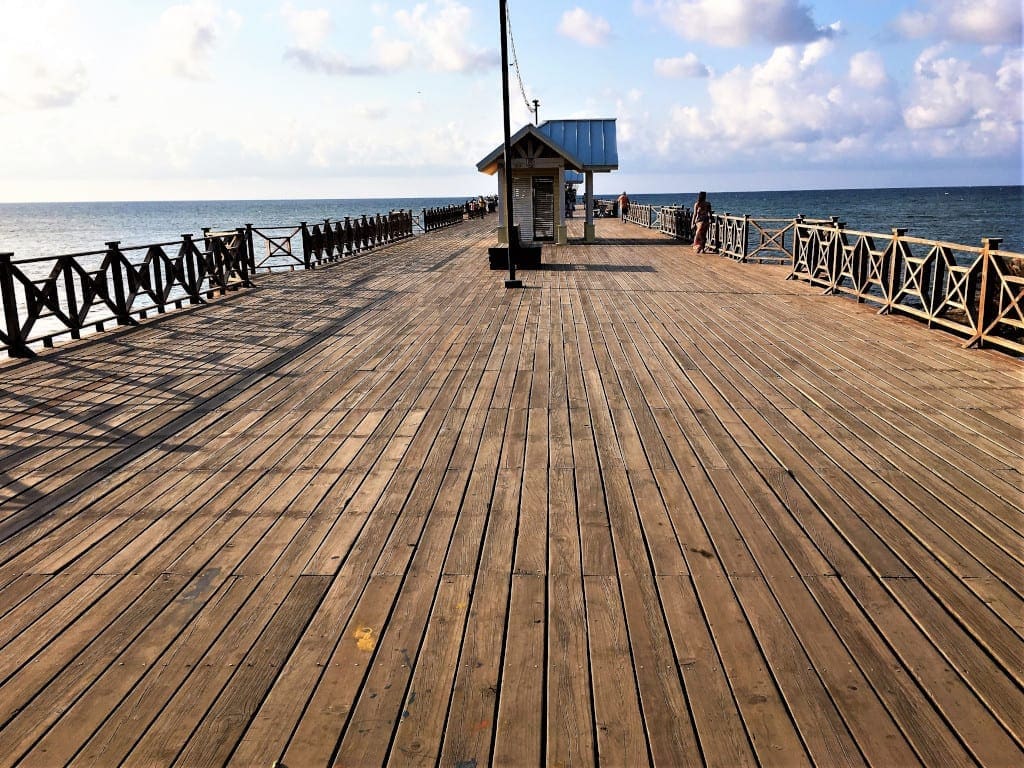 The following day was the last of our travels and in the morning we took the boat to Cayos Cochinos before travelling up coast to San Pedro de Sula, pausing briefly at the pleasant Botanical Gardens at Lancetilla. Along the way we pass through the town of Tela, with its 35 kilometres of beach, which we are destined not to sample.
Back in El Salvador
San Pedro has flights to various parts of the US – from Atlanta to New York – but our route took us back to San Salvador where our journey had commenced ten days earlier.
The final experience of our lightning trip, involves lazing around the Rancho Estero y Mar hotel a short ride from the airport, watching the waves of the Pacific crash onto the shore to dramatic effect. The difference between this and the crystal clear, mirror-like waters of the Caribbean cannot be more pronounced. I find myself more at home in the wild waters of the Pacific than the serenity of the other side of this narrow landmass.
Here, we see some turtle hatchlings being released on the beach as they scramble their uncertain way to the Pacific for a greater adventure than I will ever experience. Nature will determine whether they will return to these shores, I am sure that I will.
---
Roatan Honduras and Banana Republic Photo Essay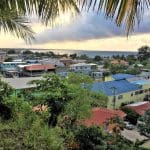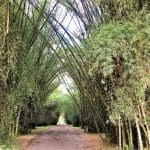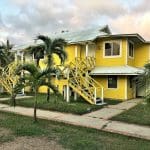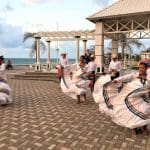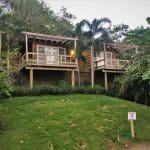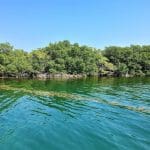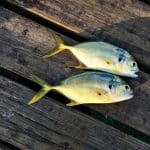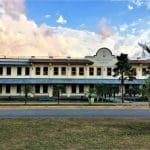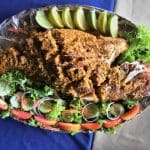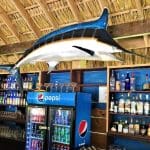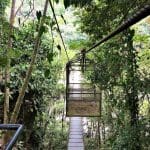 ---
Flights to El Salvador and Honduras
We flew with Iberia from London Heathrow to San Salvador via Madrid and Guatemala City, returning the same way without a pit-stop in Guatemala City. To book your flight click on the link below.
Hotels in Roatan Honduras and the mainland
For hotels in Honduras and El Salvador, as well as flights, try our hotel comparison engine by entering your dates below – we search hundreds of websites so you can find the best deals.
---
More information on tourism in Roatan Honduras and the mainland
The best place to check in for advice and tips on travel to Roatan Honduras, the mainland and El Salvador is the Central America Tourism Agency (CATA). Photos by Mark Bibby Jackson or courtesy of CATA. For more information on travel in Honduras visit www.honduras.travel or www.hondurastravel.com
Mark Bibby Jackson
Before setting up Travel Begins at 40, Mark was the publisher of AsiaLIFE Cambodia and a freelance travel writer. When he is not packing and unpacking his travelling bag, Mark writes novels, including To Cook A Spider and Peppered Justice. He loves walking, eating, beer, isolation and arthouse movies, as well as talking to strangers on planes, buses and trains.