Moldova Wine, Communism and Underground Monks
Mark Bibby Jackson
Posted on 10th Jun 2019
Mark Bibby Jackson explores the former Soviet republic of Moldova, surprisingly discovering – and indulging in – a variety of Moldova wine.
I never visited the Soviet Union, a family holiday to Yugoslavia when a teenager was as close as I made it. All I remember of that trip was eating salty chips on the beach and winning the jackpot on the slot machines at our resort – hardly proper Communist behaviour. Nor had I visited any of the former Soviet states post-glasnost. So, I had scant idea of what to expect on my Explore trip to Moldova, certainly not spending my first evening in a sophisticated wine bar in the capital Chisinau.
Carpe Diem
I should have done my research as at its height Moldova wineries produced some 60 percent of all wine for the former Soviet Union. Indeed, the history of the wine of Moldova stretches back centuries, well before the Bolsheviks stormed the Winter Palace.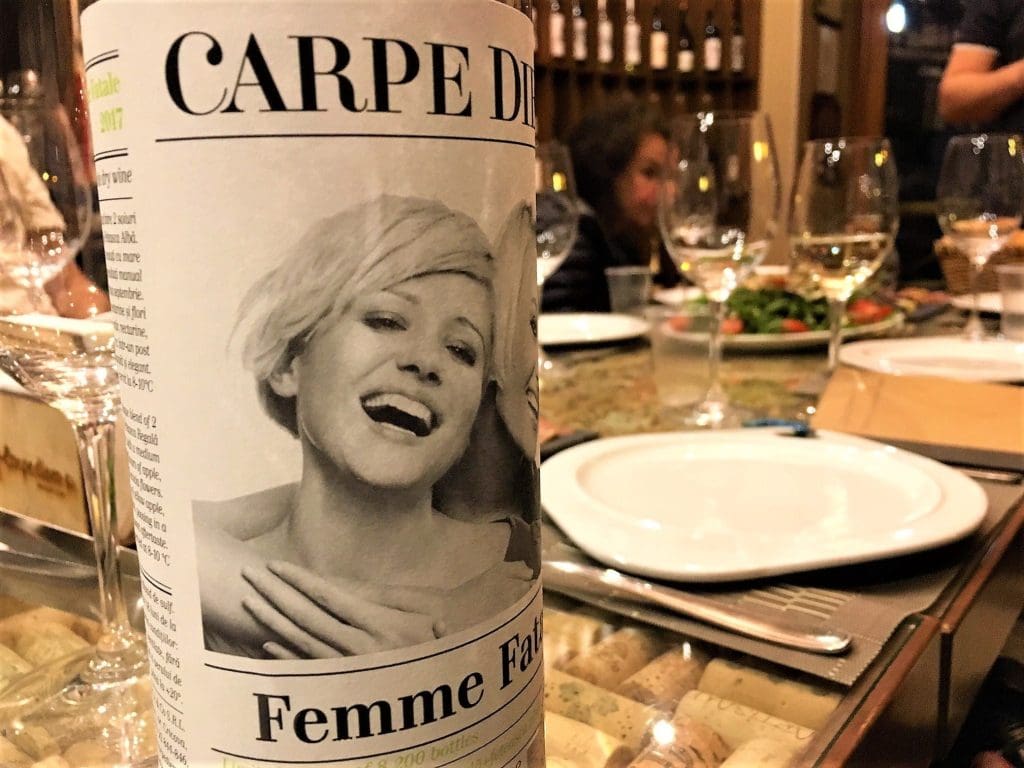 Unfortunately, in the mid-19th Century disease wiped out many of the pure Moldova wine grape varieties, but four still survive. Two of these are blended to make the Femme Fatale white wine we are served by Mikha, our host at Carpe Diem wine bar.
"In Moldova, when you try to find a homeless dog, you find a sommelier," Mikha explains with a flourish as he pours yet another glass of wine for us. This time it is a Pinot Noir, and flows down pleasantly as our host's words float well over my head.
Chequered Moldova History
The history of Moldova has been tempestuous to say the least. Like a parcel in a children's party game it was invaded by Turks and Tartars before being handed to the Russians in 1940 as part of the Molotov-Ribbentrop pact. Captured by the Germans in 1941, the Russians re-invaded in 1944. During the war Moldovan women were said to have a choice between being raped by the Germans or the Russians, although I suspect 'choice' is a mistranslation.
Independence was granted in 1992, but a narrow strip of the country, Transnistria, still hankers for the Soviet past, and the rump looks enviously towards neighbouring Romania. Around 80 percent of the population is ethnically Moldovan, or Romanian, although our guide Victoria (herself ethnic Romanian) of Ways Travel stresses the two are the same thing; linguistically the Moldova language is Romanian written in a Cyrillic script. While Britain might be looking to exit the EU, Moldova may well enter through the back door, if talk about a referendum to join Romania materialises.
The country's flirtation with the west has not gone well with its former rulers. Russia no longer imports Moldova wine, meaning Moldova wineries have to look towards the west and further east, to China, for their exports.
Chisinau Moldova Capital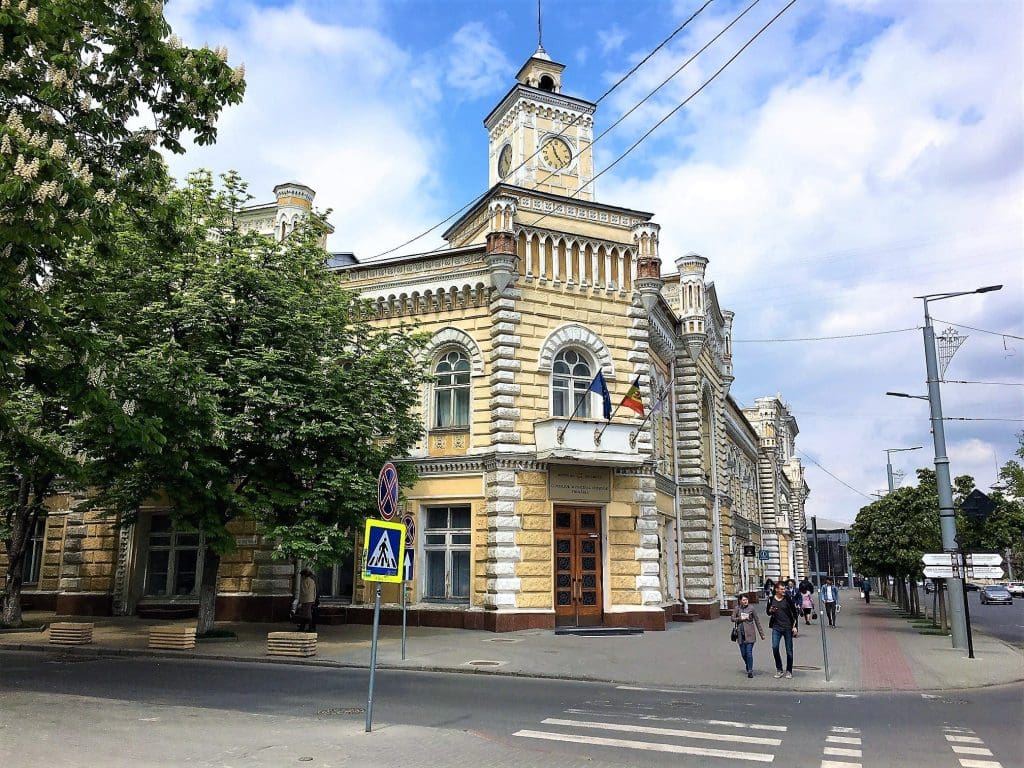 Chisinau was particularly devastated by World War II, with some 75-80 percent of the city wiped out by waves of fighting and an earthquake that struck in 1940. Despite this, some remnants of pre-Soviet architecture remain, especially around the cathedral square.
Like all other religious building in the country, the cathedral was secularised during the Soviet period, converted into an arts exhibition space. Reopened in 1991, it is a pleasant example of orthodox religious architecture. Sharing the square with the cathedral is an arc de triomphe dating back to 1846, and a bell tower.
Across the road is the Parliament building, which is said to resemble an open book, at least architecturally. It used to have a statue of Marx chatting to Engels outside it, which has been destroyed. Another of Lenin, which was in the National Assembly Square, has been moved to a park on the outskirts of the city.
A short city tour takes us around all these attractions, as well as the nearby National Theatre of Opera and Ballet, which has an opera festival in September, and the National Museum of Art, which had an interesting display of statues, although our visit was abridged by a couple having their wedding shots taken there.
It is a tradition for local young men to steal the gate of the house belonging to the parents of the woman they wish to marry
Our tour concludes with a visit to the Ethnology and National History Museum. Housed in the most beautiful building, especially the inner courtyard, this is a place that you could while away hours or just drop into, depending upon how strong your interest is in the fauna of Moldova and its soil formation.
For me, the highlight of the capital was Stephen the Great Park that used to be a forest before Chisinau was made the capital in 1812. It's a delightful place to play chess, read a book or simply ponder, surrounded by statues of great Moldovan poets and writers, such as Mihai Eminescu, as well as Pushkin, who was briefly exiled here to fall in love with a local woman.
Underground Monasteries and Moldova Wineries
Old Orheuil is the only national park in the country. We drive along the Raut river valley through quaint villages with blue-painted houses and ornate doors. Apparently, it is a tradition for local young men to steal the gate of the house belonging to the parents of the woman they wish to marry.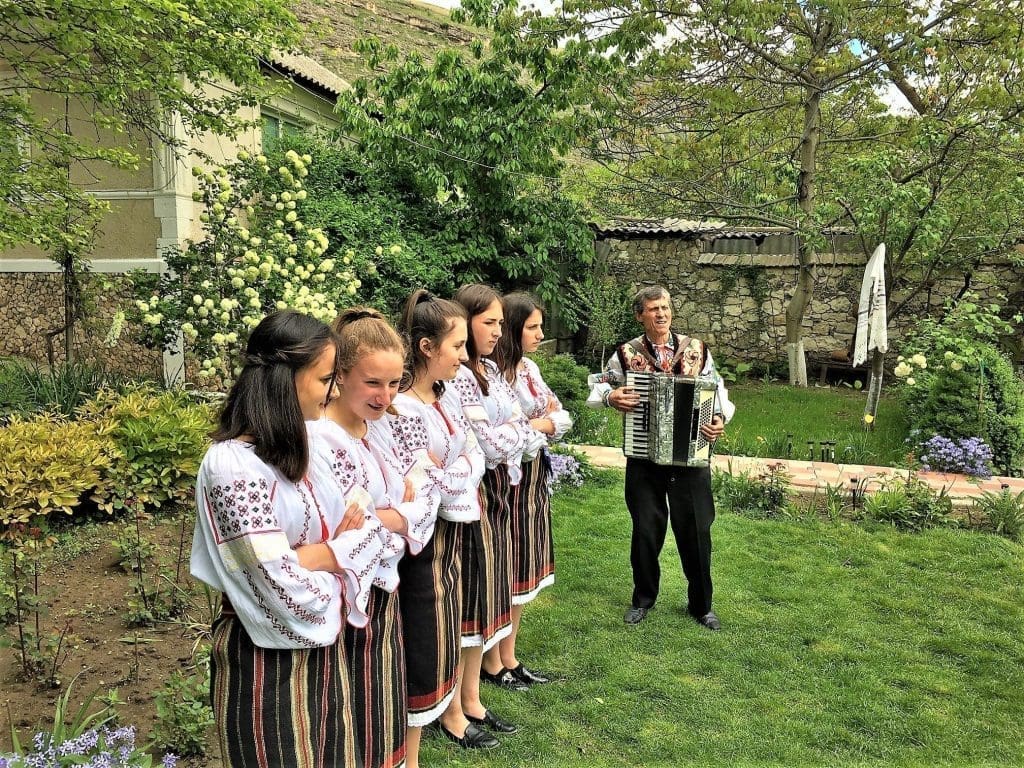 We stop in the village of Butuceni where we are fed a traditional healthy meal of fish and vegetables with the inevitable polenta, called the bread of the poor, as it is a lot less time-consuming to make than bread. After our lunch, doused with the equally compulsory jars of local wine, we are entertained by a band of young female singers and their accompanist on the accordion.
The village is more famed for its Virgin Mary church and small monastery than its musicians. A few steps along a path lies another church this time built in a cave, where one of the eight monks sleeps. The cave chapel dates back to the 15th century when marauding Tartars and Turks would attack Christians, burning their monasteries. So, the monks built caves in the limestone rocks, a solitary cross, which could not be seen from the road, marking its spot.
Like extras in a Bond movie, we are taken by train through the wine-barrel-clad maze
Returning to the capital, we stop at Cricova winery, the second largest in the world, after Mileștii Mici, which is also in Moldova. An underground labyrinth of streets devoted to the wine of Moldova, built after World War II to fuel the Soviet empire, it has some 120km of streets, 80km of which contain ageing wine. Last year, the winery produced 11.5 million bottles of wine, exporting to 49 countries.
Like extras in a Bond movie, we are taken by train through the wine-barrel-clad maze not to the evil Goldfinger's lair, but to a small cinema where a film is shown to explain the history of the winery and of Moldova wine. Here we enjoy a perfectly acceptable glass of sparkling wine. Unfortunately, we receive no gift like previous visitors, Merkel, Putin and Kerry, who have their personal collections stored in the subterranean vaults.
The Future of Moldova Wine
If Cricova represents Moldova wine past and present, then Castel Mimi might well represent its future – as well as past.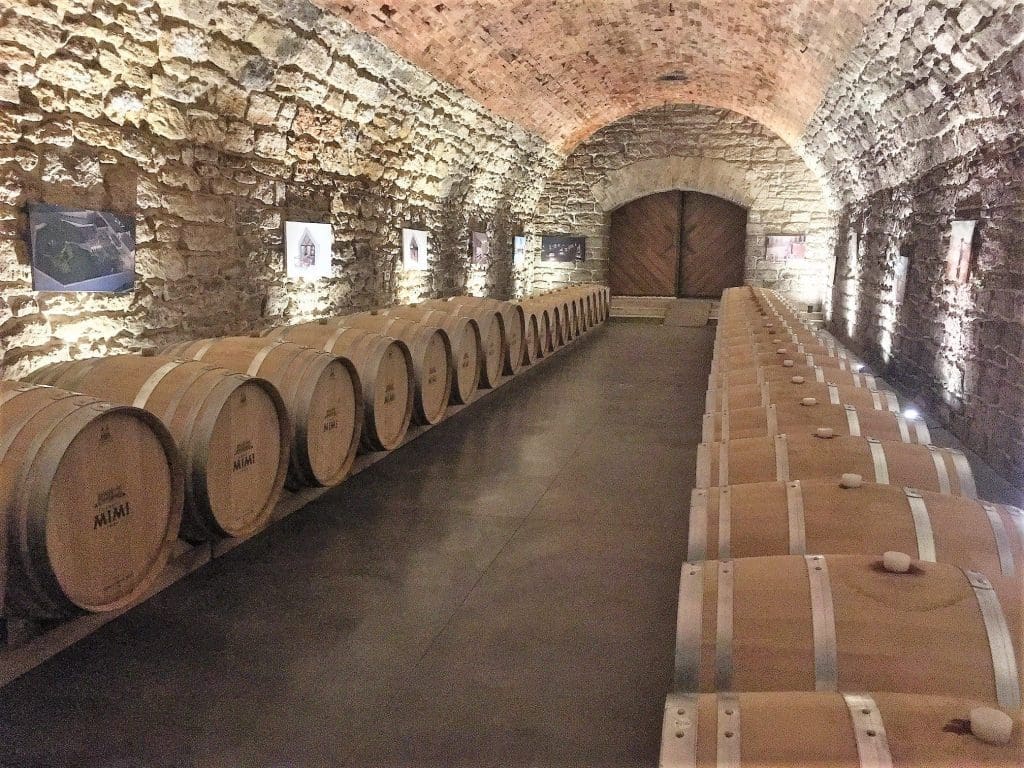 Between 1968 and 1991, the winery, just outside of Chisinau, was controlled by the Soviet state. At its peak, it produced seven million bottles of wine each year. However, following the dissolution of the USSR, it fell into disrepair, before being purchased by one of its employees.
The Italian-designed complex was reopened in 2016, offering a top-end dining and wine tasting experience as well as a tour of the winery. Plans to open a wine spa are also afoot.
It is here that our tour of Moldova finishes, tasting wines just as exquisite as those in Carpe Diem, with food that would have graced many a table in the West. Russia might no longer crave the Moldovan grape, but its loss is Europe's gain. I might have known little of the country before my visit, but I sure do now – well, at least of its wine.
---
Read Mark Bibby Jackson's tales as he goes Marching against the Tide in Transnistria.
---
Moldova Wine Holiday Photos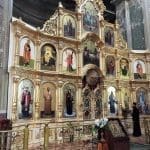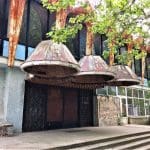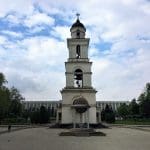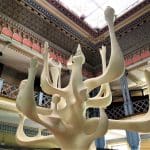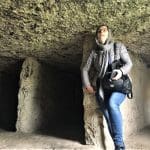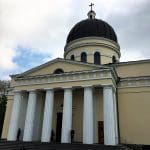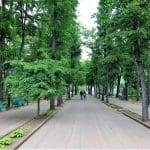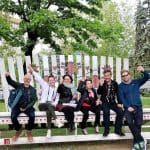 ---
Explore a Moldova Holiday
Explore's five-day Moldova Short Break (May to October 2019) small-group trip costs from £819pp, and includes flights, accommodation in hotels in Moldova, three dinners, transfers and a tour leader. For flights to Moldova airport, just outside of the capital Chisinau, Air Moldova flies to Moldova from Stansted. Explore has a flash sale until 17 June. For more details, click here.
National Wine Day, Moldova Wine Festival
Chisinau's National Wine Day Moldova wine festival in the first weekend in October could well be a good time to time your Moldova holiday.
Mark Bibby Jackson
Before setting up Travel Begins at 40, Mark was the publisher of AsiaLIFE Cambodia and a freelance travel writer. When he is not packing and unpacking his travelling bag, Mark writes novels, including To Cook A Spider and Peppered Justice. He loves walking, eating, beer, isolation and arthouse movies, as well as talking to strangers on planes, buses and trains.