Filling Your Boots on a Speyside Whisky Tour
Mark Bibby Jackson
Posted on 15th Jul 2019
Partial to the odd wee dram, Mark Bibby Jackson joins Rabbie's Speyside whisky tour to discover how little he knew about a decent single malt.
"There are only two types of whisky," Keith, our guide announces at the beginning of our whistle-stop tour of the whisky distilleries of Speyside. "Good whisky and bad whisky." Fortunately, I was to encounter far more of the former than the latter over the ensuing three days.
I've always thought I knew a bit about whisky. If not an expert than an informed amateur. By the end of our trip, I had come to realise how little I really knew.
The Old and the New
Our tour started by visiting the oldest legal whisky distillery in Scotland, which paradoxically is also one of its most recent. Indeed, Lindores Abbey is so new – it only started distilling in 2018 – that it has yet to produce any whisky. For to be a single malt whisky, the spirit needs to be distilled in an oak barrel for three years and a day – and all the whisky has to come from a single distillery. My first lesson of the day.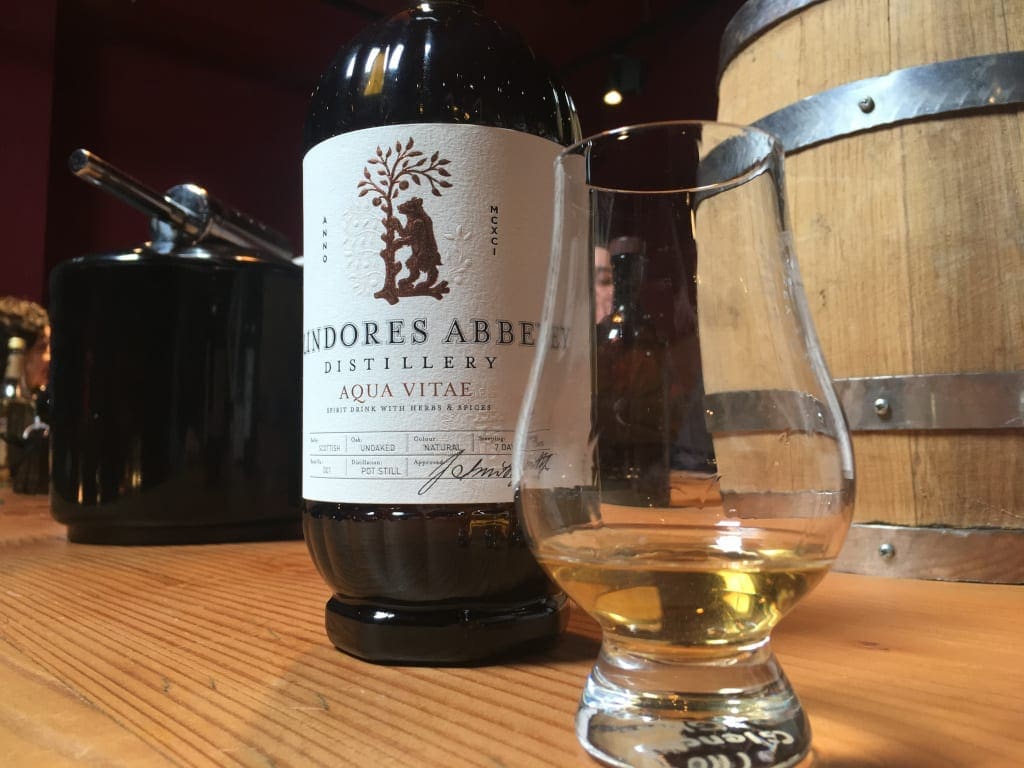 As such, all we could consume was aqua vitae – Latin for water of life – which is what the youthful not-yet whisky is called. It's what the monks would have consumed centuries ago in the neighbouring 12th Century abbey, ruins of which remain, while carrying out their daily devotions. That is until someone came up with the idea of giving the spiritual concoction more time to develop its subtle flavours.
In 1494, the first legal whisky was registered here when Friar John Cor was granted permission by James IV of Scotland to distil some eight bills of malt into aqua vitae – the strict definition of whisky did not exist then. Hence, Lindores Abbey slightly contradictory claim of being the oldest and one of the newest whisky distilleries.
In truth, I found the aqua vitae a bit sharp and was not surprised to discover that a second complimentary measure was served as a cocktail with ginger wine, which some of our group seemed to prefer.
Speyside Whisky : It's All in the Barrel
By now, I had learned my second lesson about whisky – that most of the flavour of whisky is derived more from the barrel in which it is stored than due to the distilling process. At least this is so of Speyside whisky, which has a smooth flavour. If you like your whisky with a more peaty flavour then the Isle of Islay is the place for you, where lots of the flavour stems from the peat with which the malt is dried, whereas in Speyside the malt is normally air-dried.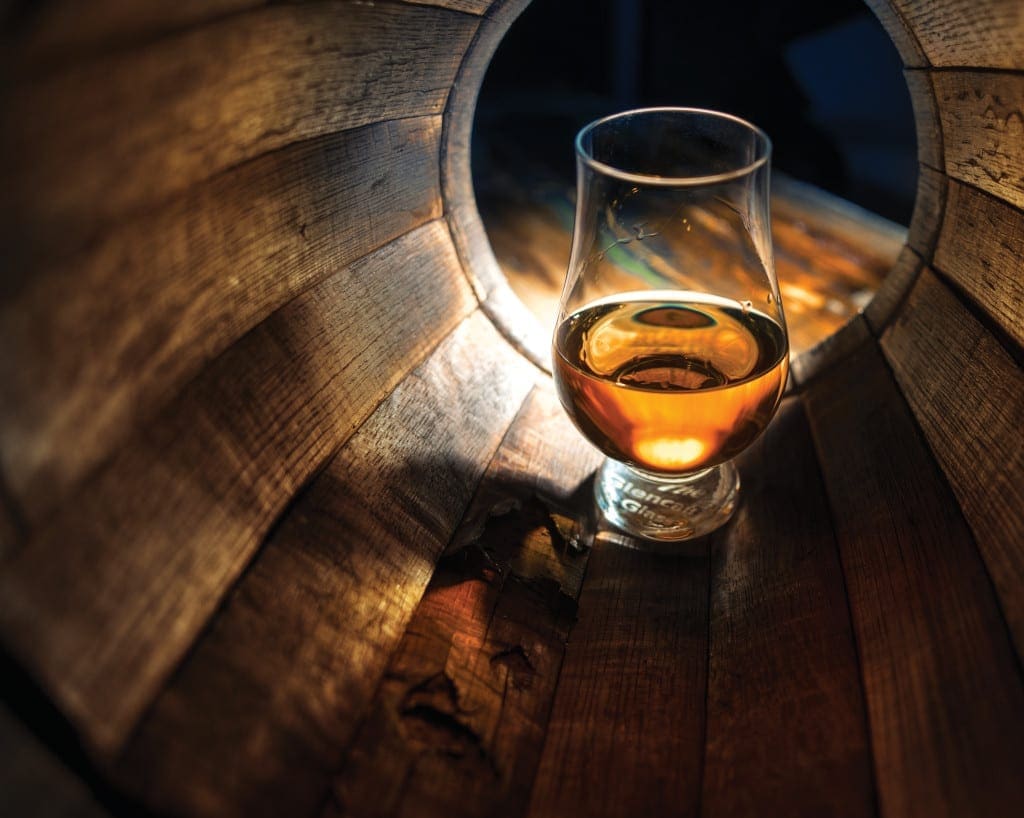 After distillation, the whisky is stored in oak barrels, which can be new, but more often are casks that have contained Tennessee Bourbon or sherry from Jerez and then transported to Scotland. Many of these end up in Speyside which contains about half of the 120 whisky distilleries in Scotland. I found it relatively easy to determine whether a whisky had been stored in a sherry or bourbon cask from both smell and taste, although many Speyside distilleries will marry a whisky that is stored in bourbon cask with some from a sherry cask to achieve the desired taste.
These barrels are often used more than once to store whisky, but with each subsequent batch, part of the essence of bourbon or sherry is lost to whisky. So, some distilleries insist on using single use casks that have never stored Scotch whisky before. These are then sold to less discerning distilleries to re-use.
Not Just About the Whisky
At the start of our Speyside whisky tour, Keith asked us whether we liked whisky. To me, this was akin to asking people turning up for a Spice Girls reunion concert whether they were tone death. Surprisingly, I discovered that a couple of our group – albeit wives accompanying their whisky-addicted spouses and no doubt Spice Girls fans – did not appreciate the dram.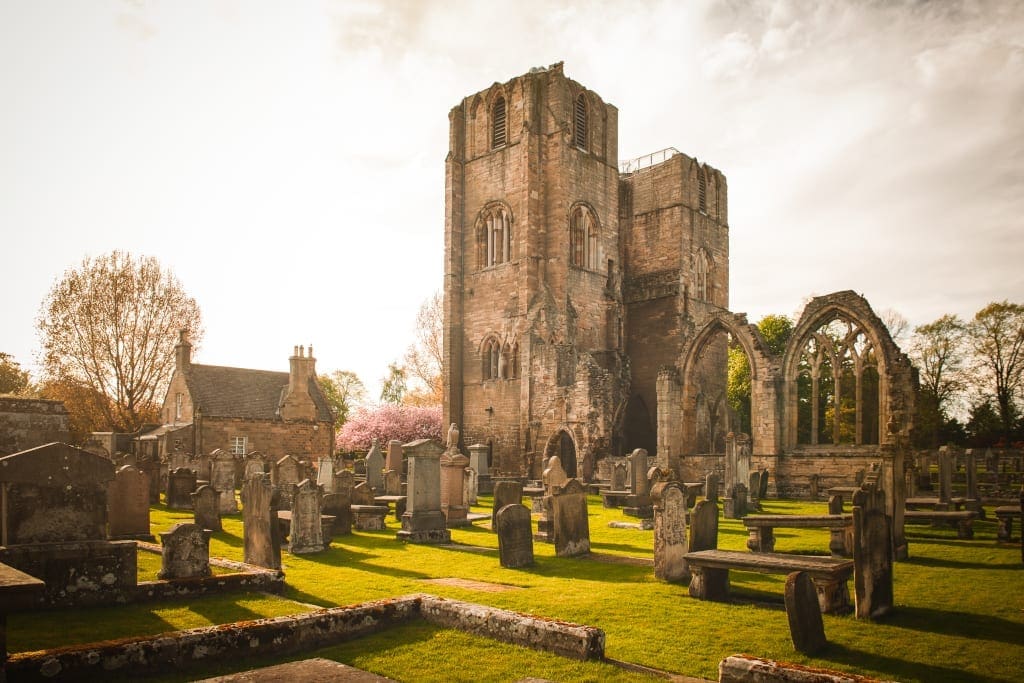 While I would never recommend any non-whisky drinker to join a whisky distillery tour, in truth, they are not just about whisky.
One of the blessings of the Speyside region is that it hugs the Cairngorms, the largest National Park in the UK, although we are also to visit Elgin Castle and take a short stroll along a beach.
The journey to our next whisky distillery is breathtakingly beautiful as we pass through barren heather-fringed moors that remind me so much of a recent journey across the North York Moors.
Eventually, we find ourselves at the Dalwhinnie Distillery, which is the highest whisky distillery in Scotland, and technically a Highland scotch rather than a Speyside malt whisky, despite being closer to the river Spey than many a Speyside distillery. In fact, Keith informs us that Speyside is rather an arbitrary term, as Macallan, which is a stone's throw from the river Spey is also deemed a Highland malt rather than a Speyside whisky.
Pairing Dalwhinnie Single Malt with Chocolate
Here, instead of going on a distillery tour, we are led to a tasting room, where a couple of glasses of whisky are placed on tables beside chocolates created by chocolatier Iain Burnett. Now, I have never really thought that chocolate – another of my great loves – goes with whisky, but Mr Burnett managed to persuade me otherwise.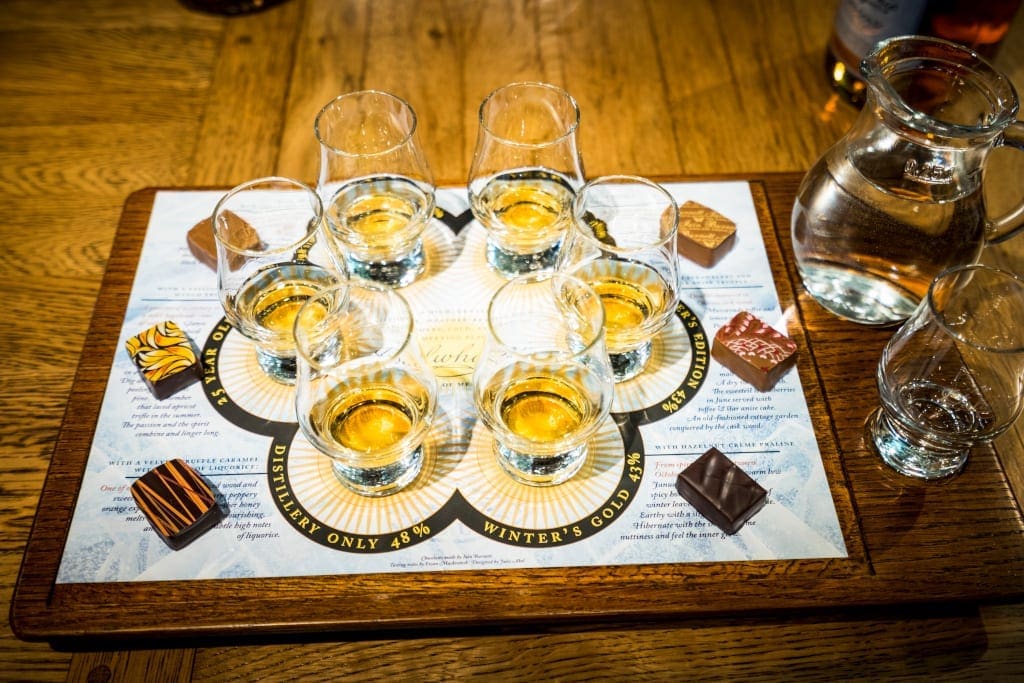 In particular, the pairing of a 15-year-old single malt with a milk velvet truffle was spectacular, with the chocolate making the whisky tastes much smoother.
How to Drink a Speyside Malt Whisky
It was here that I was to have my next lesson of the day – how to drink a single malt whisky.
Prior to the trip, I always drunk malt whiskies neat, except occasionally in Southeast Asia when I would add a single cube of ice, with an emphasis on the 'single' to highlight my total ignorance on the topic.
This is not how it's done, I am to discover, as I am informed to swirl the whisky around my glass before breathing in its subtle aromas, as you would a fine wine. Then, you take your first sip of the whisky, noticing its harshness and perhaps a slight burning sensation towards the back of your mouth or throat. After that, apply a couple of drops of water to your whisky, with either a pipette for the posh, or your finger. The theory is that the water breaks down the molecular structure of the whisky, opening it up and releasing some of the flavour, or something like that.
A sceptic by nature, I was surprised to discover the whisky considerably smoother once the water was added. Any more than two or three drops of water will dilute the whisky diminishing its flavour, while the addition of ice is frowned upon as this just kills the whisky.
Distilleries Old, Distilleries New
Driven by an upsurge in popularity in Asia, the single malt whisky business is thriving with new distilleries popping up everywhere. It is to one of these, the Benromach distillery in Forres that we head on our second morning after spending the night in the town of Granton on Spey, which is to be our home for the next couple of days.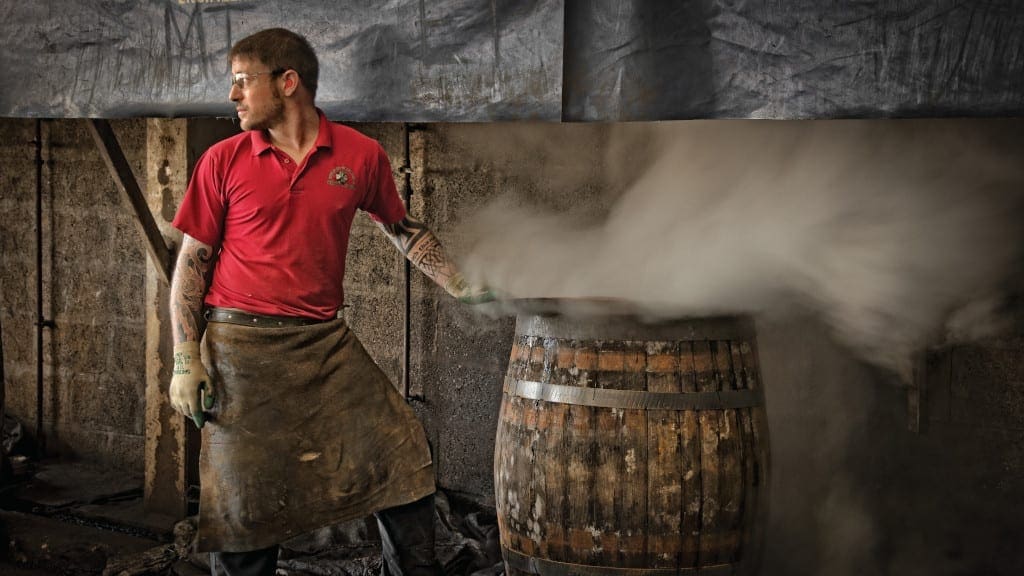 The distillery was first opened in 1898, but closed in the 1980s when whisky sales were in decline. Reopened in 1998, the family-run distillery proudly proclaims that all the whisky is made by four men using traditional methods with computerisation kept to a minimum. They also produce organic malt whisky, even down to the barrel in which the whisky is aged.
This whisky tour and tasting was probably the best of our trip, largely due to the excellence of our enthusiastic guide Kelly, but also there was a greater familiarity to it, when compared with some of the larger distilleries.
At totally the opposite end of the scale is the Glenfiddich distillery, which along with Glenlivet and Macallan, is one of the gang of three largest distilleries in Scotland. It is also the most awarded single malt whisky. Such is the demand for malt whisky these days that it is in the process of doubling its capacity.
---
If you are enjoying reading about Mark's Speyside whisky tour, then why not try his trip around the vineyards of Moldova in Moldova Wine, communism and Underground Monks.
---
However, perhaps the most interesting tour that day was not of a distillery at all, but of the nearby Speyside cooperage, where the casks imported from Tennessee are reassembled. To see these men working at such pace was something quite special, although no job I would ever wish to undertake myself.
Supping Straight from the Barrel
After another night discussing the history of Scotland and Scottish Independence with Keith over a few more drams in The Craig Bar in Granton on Spey, our tour concludes on the third day where it started with the oldest distillery.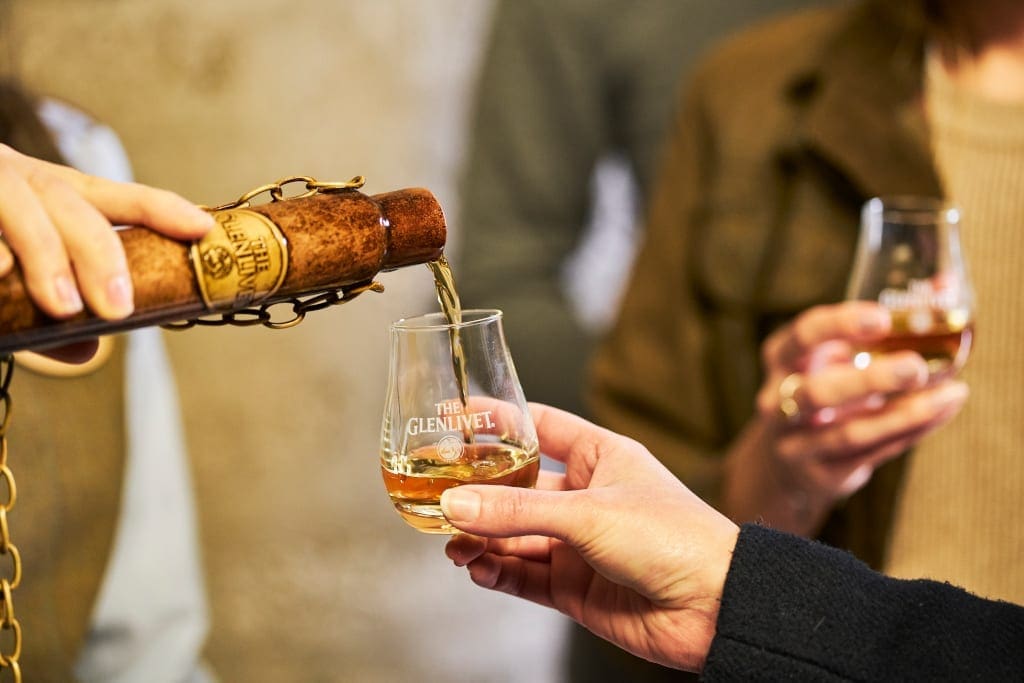 Only this time it is the Glenlivet Distillery, which in 1825 became the first distillery in the River Livet valley to procure a licence to distil whisky – and pay duty – a move that did not go down too well with the some 200 or so illegal distilleries in the area. George Smith, Glenlivet's founder, kept two shotguns with him to protect himself from his neighbours.
Like Glenfiddich, this distillery is in the process of doubling its capacity, and is particularly gleaming, but this could partially be due to our tour coinciding with the silent period when the distillery is shut down for a few weeks to carry out maintenance operations.
Not that this stops us from sampling some more malt whisky, this time supping some straight from the cask after dipping a copper dog into the barrel – an experience that would put hairs on anyone's chest. The contraption is named after man's best friend because in the olden days it was how workers would steal whisky from the distillery. Alternatively, they would lower their boots into the washback before the whisky was distilled, and drink the substance that tasted very much like beer – hence to fill your boots.
After this final distillery on our Speyside whisky tour, Keith drives us back to Edinburgh Coach Station whence we had set off a few days earlier, regaling us with more Scottish folk lore while we drive over the spectacular Forth Bridge after a brief stop in the town of Braemar, and another in Tomintoul where we visit the whisky shop that has the widest range of whiskies I have ever seen.
On a trip that I learned how little I really knew about malt whisky, it was reassuring to discover that the whisky I knew best before the tour – Glenlivet – was the one I enjoyed the most. As Keith said at the start of the tour – there are only two types of whisky, the good and the bad. Which is which depends totally on your own preferences. I might now know a lot more about the distilling process, but my taste remains the same, I'll remember this next time I dip my finger in a glass of water and let a couple of drops drip into my single malt.
---
If you would prefer to visit some Highland distilleries, then why not read Robert Spellman's Aberdeenshire Holidays: Wildlife, Castles and Whisky. 
---
Rabie's Speyside Whisky Tour
Rabbie's runs whisky distillery tours around Scotland, including the Speyside Whisky Tour and Islay, Iona, Mull and Sky. Cover photos, courtesy of Glenlivet Distillery. For more ideas on what to do in Scotland, click here.
Mark Bibby Jackson
Before setting up Travel Begins at 40, Mark was the publisher of AsiaLIFE Cambodia and a freelance travel writer. When he is not packing and unpacking his travelling bag, Mark writes novels, including To Cook A Spider and Peppered Justice. He loves walking, eating, beer, isolation and arthouse movies, as well as talking to strangers on planes, buses and trains.