Studley Castle: Everything But the Bullocks
Mark Bibby Jackson
Posted on 8th Jul 2019
Set in the heart of England, Studley Castle is Warner Leisure Hotels' first new venture in 20 years. Mark Bibby Jackson accepts an invitation to see what all the hype is about.
I did not know what to expect from Studley House. Was it a Butlins for grown-ups or a cruise liner on land? What I certainly didn't expect was to be writing this review on a Sunday morning from my balcony overlooking a field full of bleating sheep.
For, whatever else Studley Castle is or isn't, it is certainly blessed in its location. Close to both Stratford-upon-Avon and the equally historic town of Warwick, the painstakingly restored Grade II* listed building makes for a great base from which to explore the surrounding area and nearby Cotswolds.
This makes good news for Warner Leisure Hotels, which has invested £50 million pounds and taken three years to convert the 180-year-old Grade II* building designed by London theatre architect Samuel Beazley, that was the first agricultural college for women, into a 209-room hotel. The intention is to attract adults on short stay breaks to recharge in a child-free and fun environment.
A Pure Brewery
The team at Studley have taken great pains to develop close ties with the local community, many of whom are employed at the hotel.
A few fields away from Studley, Purity Brewery was established in 2005 to provide good quality beer. It is to here that we are taken on our first morning for a brewery tour that starts, unusually from my recent wine tour of Moldova and Speyside whisky tour, with a tasting – they are normally saved to the end.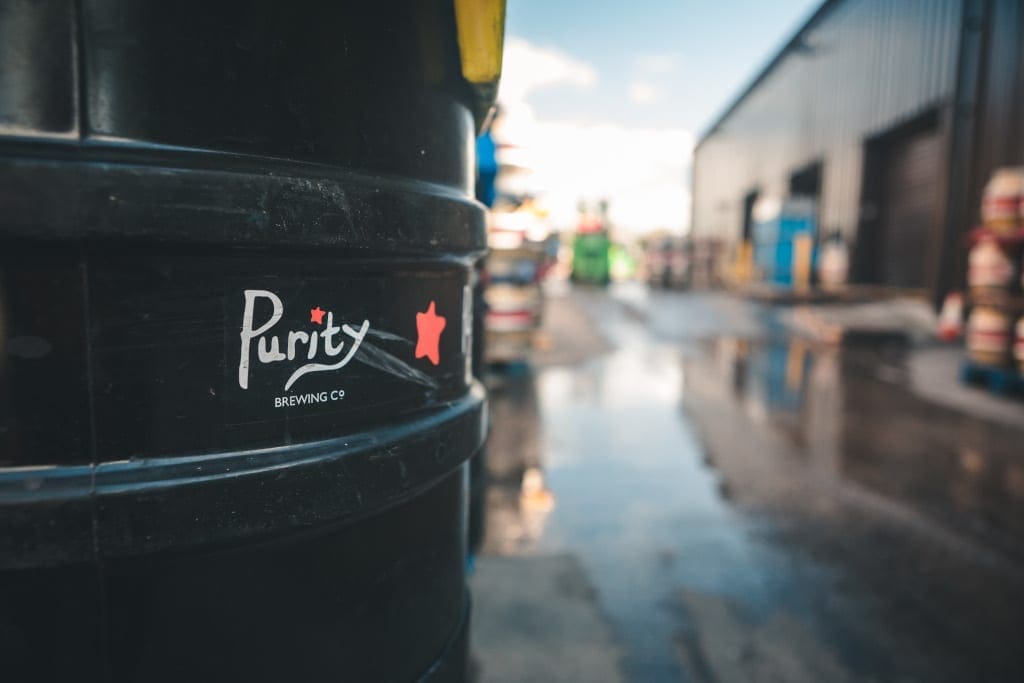 "A breakfast beer," our guide John Conod proclaims as he pours us a glass of Gold beer – well it has turned 10am, and the beer is less than 4%.
John proves a hospitable host as he regales us with anecdotes, such as Purity's popular UBU beer is named after a dog named Tess, who used to follow the brewery's owner everywhere in the early days, constantly getting under his feet, so he called Tess a "useless, bloody urchin" or UBU for short.
Following so swiftly on from my Speyside whisky tour, I was able to identify so many similarities between the distilling process there and the brewing process here, although with Scotch malt the emphasis is all about ageing in oak barrels, whereas at Purity, hygiene is all important, as evidenced by the gleaming vats.
The company also places great importance on its eco-credentials, channelling waste water into a nearby wetlands, rather than dumping it down the drain. Studley runs morning tours to Purity brewery, which end appropriately as they started with a sampling of some fine ales.
In Search of the Arden Way
In the afternoon, a little dizzy-headed from the beer, I decided to skip the activities on offer – I had signed up for archery but doubted my aim would be true, so instead, it being a beautiful day I donned my walking boots and headed across the fields in search of the Arden Way. The full route is a 26-mile circle, but I was only to dip my feet.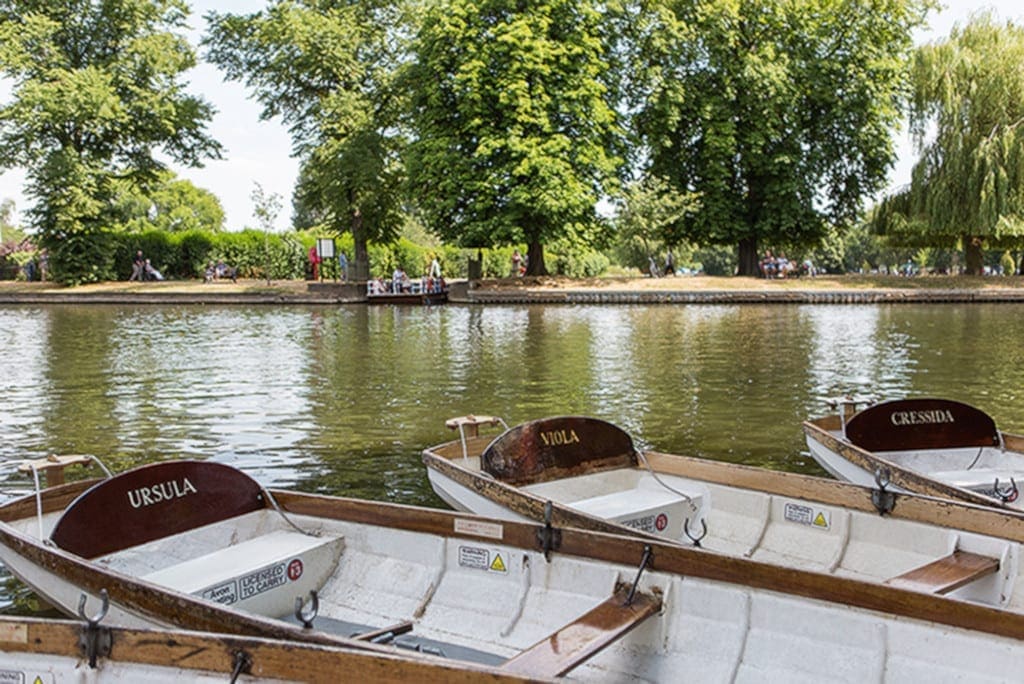 Before long I found myself, despite fastidious directions from the hotel's eternally helpful staff, somewhat lost. Eventually, I discovered the church where I was supposed to turn left 'through the graveyard'. Ignoring this crucial footnote, I ventured into a field where some cows were peacefully munching on the grass. Having an uncle for a farmer, I spent a considerable part of my childhood herding cattle when supposedly on holiday, thus I hold no fear for cows. So, I was somewhat surprised to discover that instead of the cows ignoring my approach, one in particular was taking great interest in my progress. More importantly, as I approached further I realised she was an udder-less cow, judging by his limited undercarriage.
The bullock raised his forelegs in what I took to be a less than friendly warning and I beat a somewhat hasty retreat.
Perhaps, my bovine adversary was merely indicating I had taken the wrong turn, for having returned to the sanctuary of the church's graveyard, I discovered the actual trail, to continue on my merry way, through grasses sprinkled with the most beautiful meadow flowers.
All About the Food
If Studley is to cut mustard in the short-break market then it has to excel in the quality of the food it provides.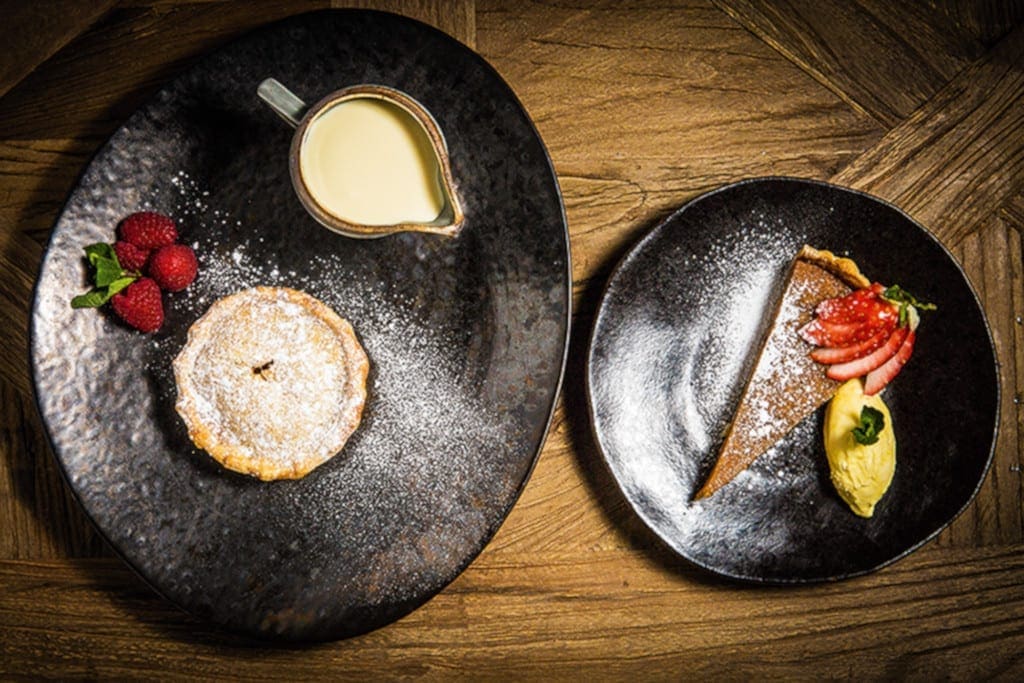 After a cocktail party where women stood on stilts and acrobats gyrated around a pole in a most unseemly manner, we were led to the Arden restaurant for dinner.
The fluffy omelette cooked in the style that writer Arnold Bennett created at London's Savoy Hotel in the 1920s while trying to overcome writer's block, was excellent, as were my fish and chips, with the batter created with some Purity beer. While my dinner companions all agreed the steak was excellent.
Both food and company was so good that we managed to miss the first act in WarnFest, a concert hosted by DJ Jo Whiley to mark the hotel's official opening on 23 June, 2019.
The performance by Irish harp player Lisa Canny and her band was the highlight of the fest, especially as Lisa twirled her harp – a feet to rival those of the acrobats – to play some harp hip hop. After that, the evening deteriorated into what can only be described as a wedding reception disco, with Whiley mixing tunes from the 80s and somewhat earlier, while people who should have known better tried to re-enact moments from their lost youth to Dexys Midnight Runners.
Studley Castle – Stables Spa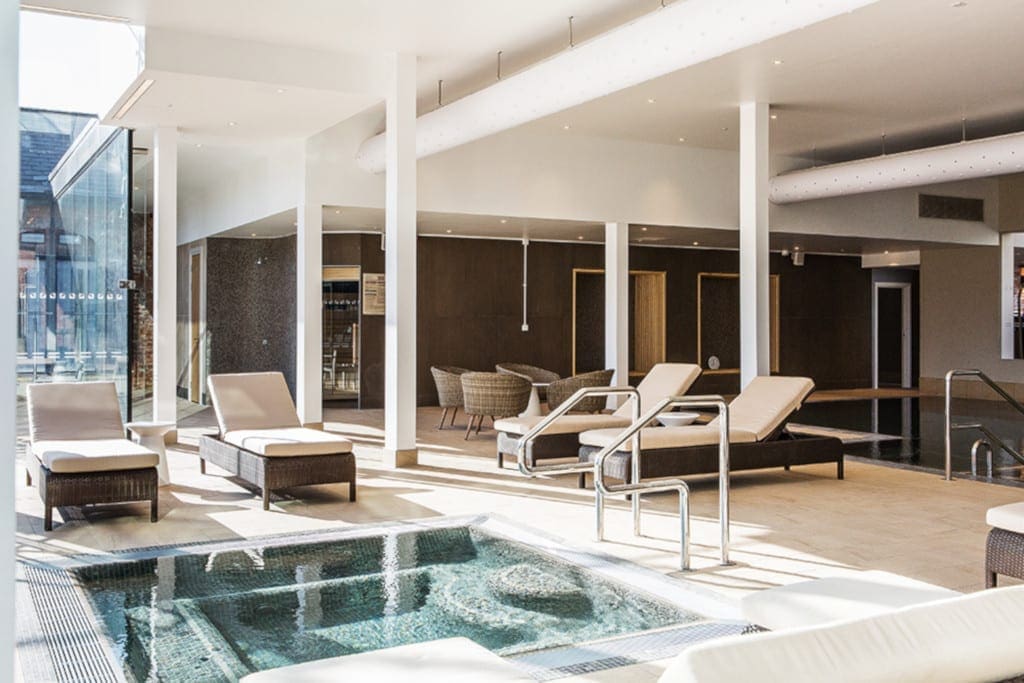 The last but by no means least element of Studley Castle is its Stables Spa. It is to here I go shortly after saying goodbye to the sheep and check-out staff.
A 40-minute back massage did much to revitalise my somewhat flagging body after the slight excess of the day before, although I was left wondering whether a foot massage would have been preferential after my moves on the dance floor the previous night.
After this I lazed in the Jacuzzi, before doing some laps in the swimming pool, while realising I should have spent the previous afternoon resting in the Stables rather than being chased around fields by territorial bullocks.
Leaving Studley Castle, I am still not quite sure what it is. The hotel's management say the intention is to broaden the hotel group's appeal, and to reduce the average age of its clientele. While the entertainment provided has all the hallmarks of a Warner Leisure Hotel, the pastoral location, proximity to some of England's best cultural attractions and its excellent spa, suggest that Studley could become so much more than a Butlins for grown-ups. Ultimately, I guess it is whatever you want it to be. Only one bit of advice, if you do venture to this tiny part of middle England, make sure you avoid the bullocks.
Getting to Studley Castle
Redditch station is 6.5 miles from the castle, with Wooten Waven slightly closer at 5.9 miles. By car, you can access the hotel from the M6, M5 or M40, depending on which direction you are coming from.
---
Studley Castle Photo Gallery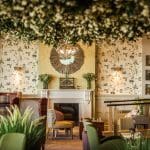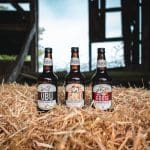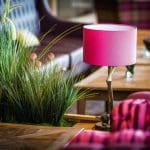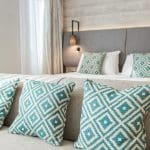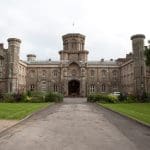 ---
Studley Castle
Hardwick Lane, Studley, B80 7AJ
T: 01527 368 180
W: Click here.
Mark Bibby Jackson
Before setting up Travel Begins at 40, Mark was the publisher of AsiaLIFE Cambodia and a freelance travel writer. When he is not packing and unpacking his travelling bag, Mark writes novels, including To Cook A Spider and Peppered Justice. He loves walking, eating, beer, isolation and arthouse movies, as well as talking to strangers on planes, buses and trains.