FX Mayr Clinic: Fasting, Rest & Rejuvenation
Eileen Wise
Posted on 14th Aug 2019
Eileen Wise checks in to the original FX Mayr Clinic in Austria determined to lose weight and discover the Mayr cure, and ends up learning a thing or two about her gut.
If your heart's desire is to learn how to live a healthier life, to cleanse body and mind, then wellness retreats of all descriptions now await you all across the world. But why go for the rest when you can have the best, the big daddy of them all?
That's The Original FX Mayr Clinic, nestling on the shores of the beautiful Lake Worthersee in southern Carinthia, Austria. The stressed, the overweight and those with varying health problems have been beating a path to its elegant doors for decades, all eager for the Mayr cure – a mix of healthy (and frugal) eating, good sleep and rest – and the cleansing of the gut.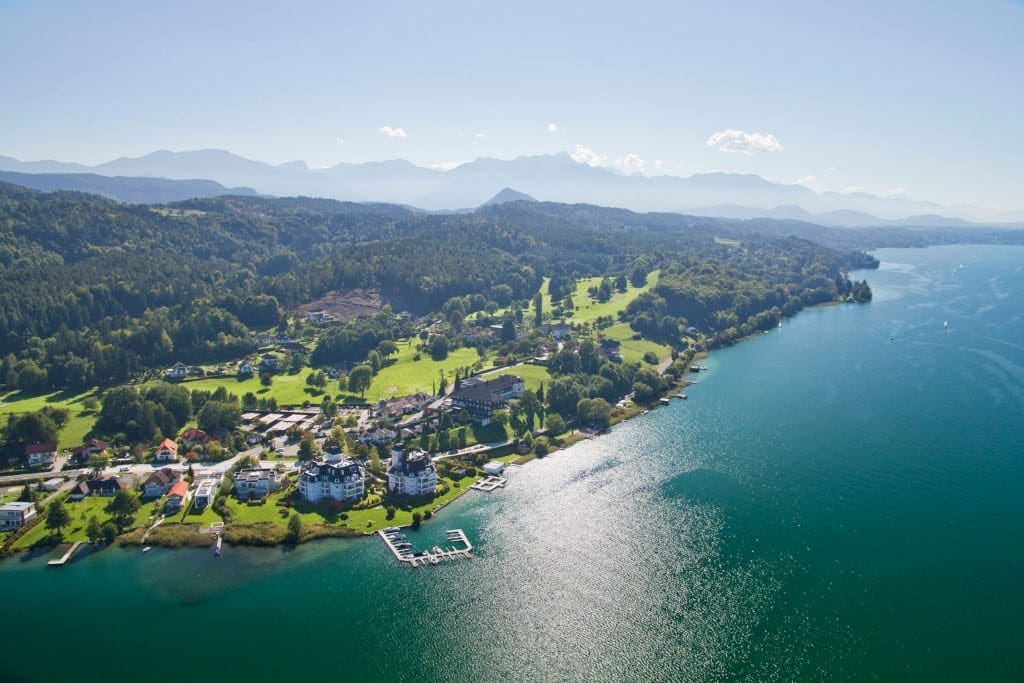 The latter was the revolutionary diagnosis of the Viennese doctor who gave his name to the clinic. Franz Xaver Mayr (hence the FX), after many years of medical study and observation, identified a healthy intestine as the key to wellbeing and beauty – and, he argued, a longer life.
The reputation of the FX Mayr Clinic draws some very well-known international figures – politicians, actors, highflyers in business, who appreciate that their privacy will be well guarded and can relax accordingly. But there are many guests who rate the place so highly that they save up for a year or two to be able to return. Once you are all wandering around in your bathrobes an atmosphere of equality rules.
The Mayr Diet
As I settled in, I found that I could chat to other guests if I wanted or just have quiet time on my own. Naturally a lot of the conversations centred around 'what treatments did you have?' or 'how much weight have you lost?', as we struggled through the same experience of eating minuscule amounts, drinking no coffee or tea other than herbal, and trying hard not to obsess about all the food we were missing.
The doctors recommend that you chew each mouthful at least thirty times so that the saliva has a chance to break the food down making it eminently more digestible
First, the Mayr diet. We were fed very small nouvelle cuisine-type portions that were
definitely five-star quality. Breakfast might consist of millet porridge or yoghurt and a tiny serving of stewed fruit, lunch would be a light soup and steamed vegetables, and supper merely a bowl of clear vegetable broth.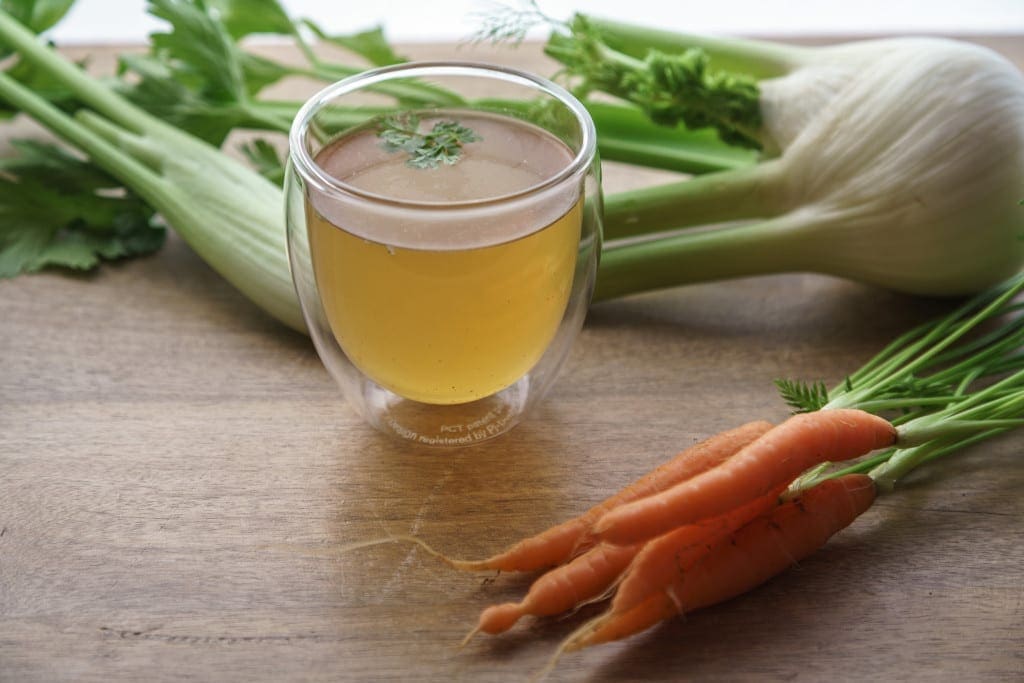 The food is deliberately served on small plates so as to make you feel there is more than you're actually getting. You eat your soup with a teaspoon, to encourage you to eat very slowly and savour it. Chewing is an important part of the cure too. If you chew quickly and swallow your food in big chunks it is hard for the stomach to digest. So the doctors recommend that you chew each mouthful at least thirty times so that the saliva has a chance to break the food down making it eminently more digestible.
In essence, for 16 hours a day you are fasting. Surprisingly, I did not feel hungry during my stay, apart from late at night when my stomach began to rumble.
The aim of this regime is to reach what is known as "ketosis", a metabolic state where the body burns fat instead of carbohydrates – thus resulting in weight loss. The Mayr philosophy is to have a diet where two-thirds of what you eat should be alkaline foods – for example vegetables, ripe fruit, grains, herbs, almonds and cold pressed oils. One third can be acidic, such as meat, fish, mature cheese, refined oils and fats. Obviously, processed foods and fizzy drinks are completely out.
Guests are encouraged to eat in silence as they say this encourages slower, more mindful eating. It was one rule that wasn't always obeyed as many around me chatted merrily away as if in a lively fashionable restaurant in the West End.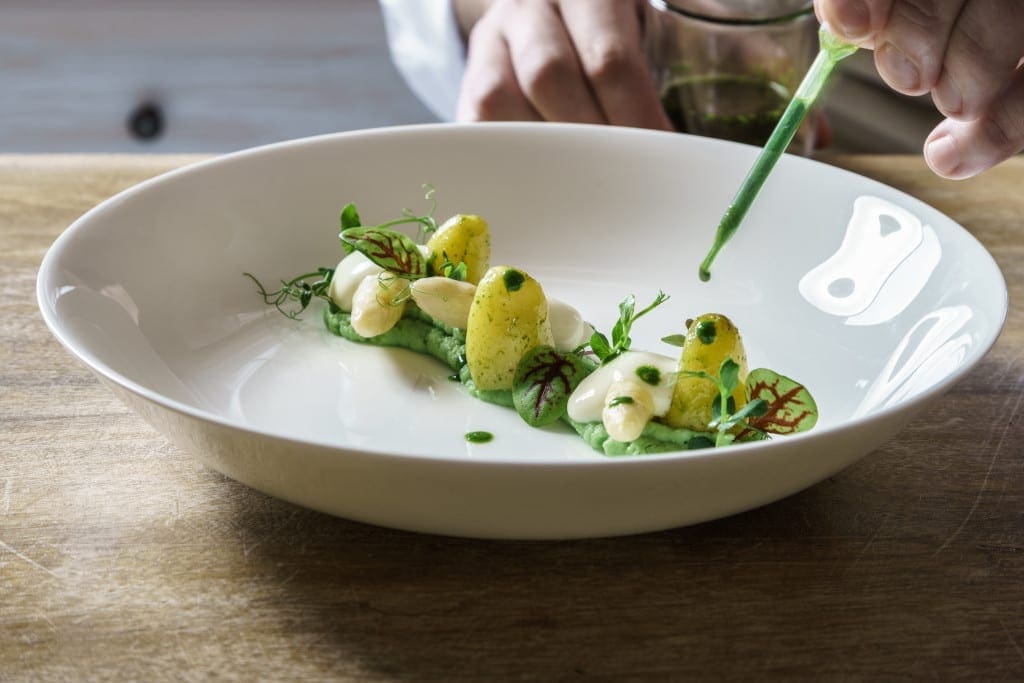 It's not only the overweight and the stressed that the Mayr cure helps but also those with various medical conditions such as hormonal imbalances, allergies, insomnia, diabetes, and problems with the immune system.
The Good Doctor 
Upon my arrival, I was assigned my own personal doctor Ursula Muntean-Rock for the entirety of my visit. In our first meeting, she asked me what I'd like to achieve during my stay. Her medical examination was very thorough – blood and urine tests, blood pressure, metabolic rate. Those like myself who wanted to lose weight were on the scales on the first and last day to see what they had achieved.
I saw Ursula most days and found her most caring. She wanted to know my entire medical history in order for her to set out a suitable regime for me during my stay and, just as importantly, best advise me how to stay on the straight and narrow when I returned home. The staff recognise that in the lovely environs of the Mayr it is easier to stick to a strict regime, but the big challenge is when you go home to the 'real' world.
---
For a wellness break in the UK, try Champneys Henlow Spa : a Luxury Spa Breaks.
---
In recent years, The FX Mayr Clinic has also employed 'counsellor-type' coaches to help with people's emotional needs. Sometimes when people have such a drastic change to a detox diet and have the time to sit quietly thinking about their lives, difficult emotions can rise to the surface. Some have bad dreams so it is important there are professional people to talk to if needs be. The Mayr takes a holistic approach and believes that it is not all about the body, but the mind as well.
FX Mayr Clinic Approach– Much More than Fasting
But there is much more to the FX Mayr Clinic than just eating small amounts and medical advice. I started my days at 7am with yoga on the jetty overlooking the beautiful lake. It was delightful going through my stretches while watching ducks and geese swimming yards away. The water is a blue colour almost pure enough to drink – wonderful to swim in after exercise, especially in the 34 degree heat we experienced in my stay.
There's an indoor pool too, and bikes for guests to ride around the lake. In addition, every evening a very fit and friendly local guide Judith and her handsome Transylvanian Hound Bodo take guests on a two-hour hike up in the hills to walk through ancient woods and across unspoilt wildflower meadows – a great way to enjoy the abundant nature of this beautiful region.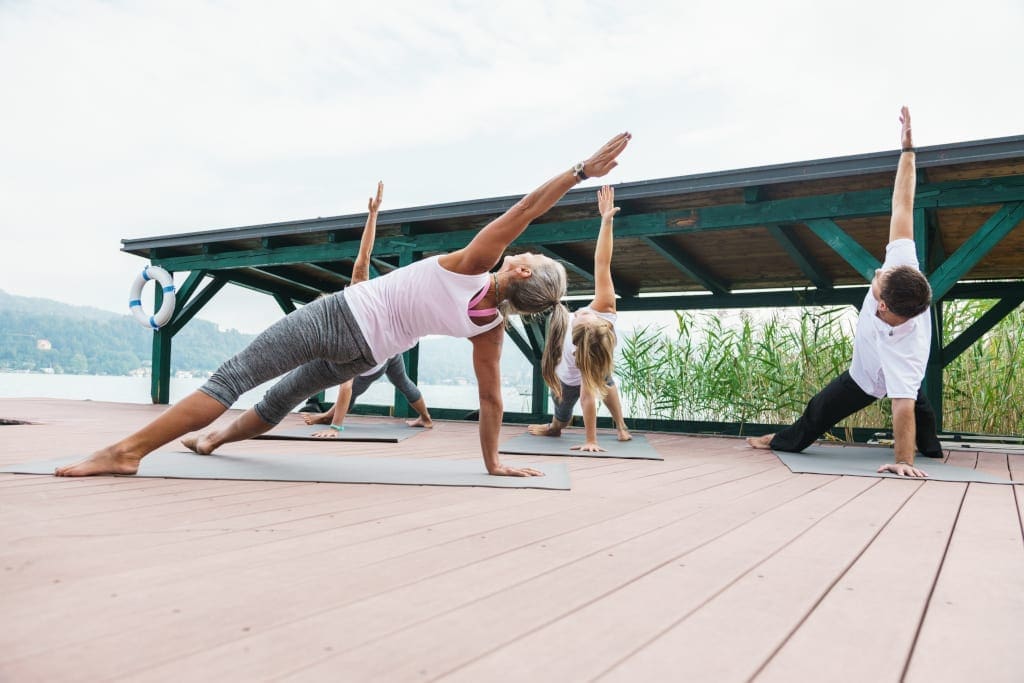 Glorious massages are available at the FX Mayr Clinic – relaxing or invigorating, dreamy facials and much more. The clinic offers professional osteopathy and acupuncture, and I tried a Shiatsu massage for the first time which was incredible: for years I've had a sore neck and after the talented Hans Peiter had worked on it the aches and pains dramatically disappeared.
A therapy that I'd not come across before, which you were encouraged to take once a day, is called Kneippe. It was created in the 1800s by a priest called Sebastian Kneippe and it involves immersing the body first in warm water and then cold. The Mayr's gentler and more pleasurable approach is to put your feet in warm water for 10 minutes and then dip them in cold water for 10 seconds and repeat one more time. It is said to help the immune system, boost the circulation and benefit the complexion.
There are 45 bedrooms and even when the place is full there are never more than 60 guests, so it never feels crowded. The view from my balcony overlooking the lake was to die for – it was so relaxing to sit and watch the setting sun over the lake or the rising sun in the early morning.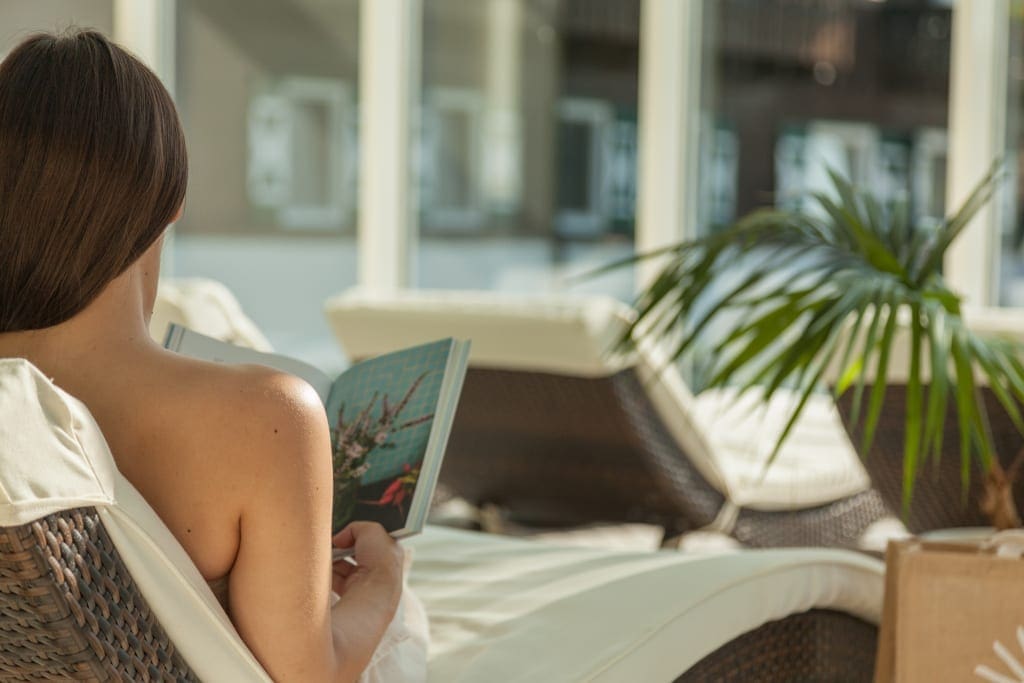 One of the biggest luxuries for me was being able to devour three books during my week-long stay, in the most glorious setting on a lone sunbed on a private deck jutting out some yards into the lake, with only the fish splashing around and the occasional duck flying in to land.
---
For a different approach to dieting and detox, read Mark Bibby Jackson's The Art to Wellness : The Kamlaya Koh Samui.
---
Klagenfurt and Maria Wörth
If you do want a change of scene the Mayr offers guests a trip into the charming town of Klagenfurt only a 15-minute drive away. It has lovely churches and ancient buildings to wander around – and plenty of boutiques if shopping is your thing.
On the Sunday, I ventured further to the tiny picturesque village of Maria Wörth only a five-minute drive away to attend mass. It was a moving experience with the local children's choir singing melodious hymns accompanied by their mothers on guitars.
The Mayr hotel complex today is a beautiful luxurious, chic and classy oasis of calm
The Mayr's elegant and charming managing director Gabriella Schnitzler told me: 'We like to create an atmosphere where our guests can forget about their worries and stresses and just let go, and if we achieve that then I'm happy. While they're here they are able to look at nature, swim in the lake, walk through the beautiful countryside all of which is good for the body and soul'.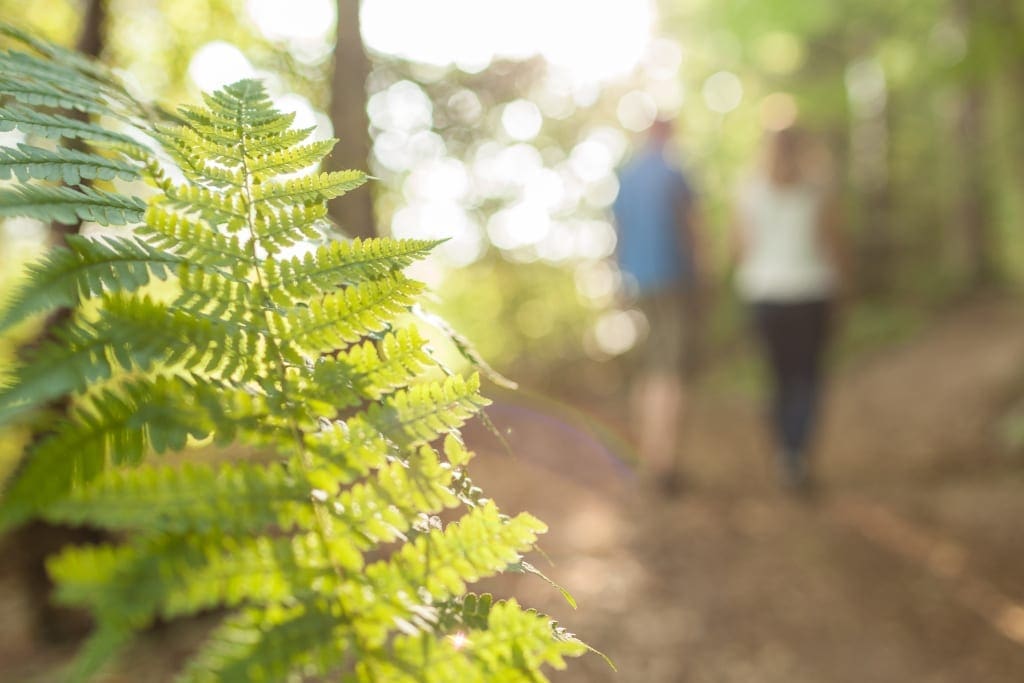 Gabriella is a canny businesswoman who previously worked for style icons Louis Vuitton, Prada, La Praire and Estee Lauder, so she knows a thing or two about being at the top of the game. Therefore, it is no surprise that after overseeing a long and very costly renovation The Mayr hotel complex today is a beautiful luxurious, chic and classy oasis of calm. The decorative colours are soft and muted and there are comfortable inviting sofas to sink into in all the public areas – it feels cosy and relaxed and not at all stuffy.
My whole week was fabulously relaxing and rejuvenating – and when I stepped onto the scales on my last day I was delighted to see I had lost 4 lbs. Since being home, I must admit it has been a challenge to stick a hundred per cent to the Mayr dietary plan, but I have tried hard and in the two weeks since leaving I have lost a further 4 lbs.
The most important outcome for me has been to learn so much about how my body and digestive system works. This new-found knowledge will I'm sure enable me to lead a healthier and fitter life – so thank you sincerely Dr Franz Xaver Mayr.
---
Getting to the FX Mayr Clinic
Flights to Ljubljana with Easyjet (from Stansted or Gatwick) or Wizzair from Luton The Mayr will send a driver to pick you up and the drive is under an hour.
---
For more information on the original FX Mayr Clinic
Click here.
Eileen Wise
Eileen enjoys writing about her travels and in the past when she headed up the PR for organisations such as The Economist and Reuters she travelled the world. She now works as a counsellor and lives in Suffolk with her writer partner Roger and a menagerie of a pony, two donkeys, three cats, two peacocks and four guinea fowl.