Tamarindo Costa Rica: Sandy Toes and Salty Kisses
Jon Hiltz
Posted on 2nd Aug 2019
Jonathan Hiltz explains why the sleepy town of Tamarindo Costa Rica should be on your bucket list of places to visit.
On the Northern Pacific coast of Costa Rica in the province of Guanacaste lies a beach town called Tamarindo with so much diversity, it offers up a distinct experience that travellers would be hard-pressed to find elsewhere.
Although Tamarindo receives a healthy dose of mocking from other regions around the Central American country for being "too touristy", the mix of diverse cultures that have settled among the locals has brewed a rich tapestry of adventures, and a wide variety of cuisine that would satisfy the most discerning of holidaymakers.
Walking the dusty streets of this laid-back, sun-drenched location, it's easy to hear a cornucopia of languages permeating the saltwater-drenched air. Spanish is, of course, the most prominent of vocabularies that dominate conversations everywhere, but by bending your ear a little, it's easy to hear French, Italian, Portuguese and even Hebrew.
---
Travelling to Central America, read Mark Bibby Jackson's: Roatan Honduras and Banana Republics, or Central American Travel : Papusas and the Garifuna Beat.
---
Tamarindo Costa Rica Restaurants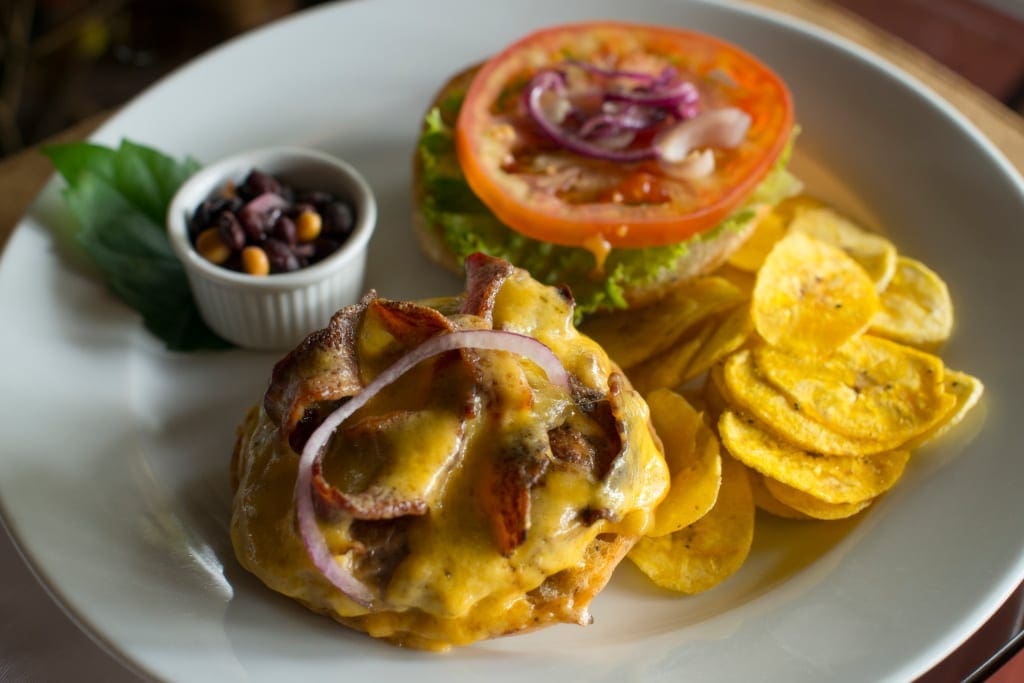 The abundance of cosmopolitanism does not end at speech, as cuisine from various regions is available on every street corner. This includes a French bakery called Utopia, Italian restaurants that include La Esquina and La Pachanga, Japanese and Thai-inspired food at Bamboo Sushi and Wok n' Roll, a strong American presence with Surf Shack, and perhaps most importantly, authentic Costa Rican cooking at places like Wild Panda.
Separating the eateries like bookmarks are a wide variety of businesses that include ceramics-makers, art galleries, clothing stores, surf shops and adventure tour operators. It's here that visitors can choose their pleasure, with a few favourites lighting the way.
Tamarindo Costa Rica Surfing
One activity that is incredibly prevalent is surfing. This is due to an abundance of beaches in Guanacaste and the existence of some very choice waves that cater to both beginners and professionals alike. Renting a surfboard and getting lessons from an expert in Tamarindo is as common as rice and beans and available no matter where one stays.
If surfing is not the preference, beach-hopping is a fabulous way to see much of the region and partake in the varied landscapes that Guanacaste has to offer. For example, Playa Tamarindo is always bustling with activity, including volleyball and other events, street performers, drone-flyers, seashell collectors and other points of interest.
---
Planning a trip to the Caribbean, read our Things to Do in St Lucia : Caribbean Paradise.
---
Surrounding Beaches and Nature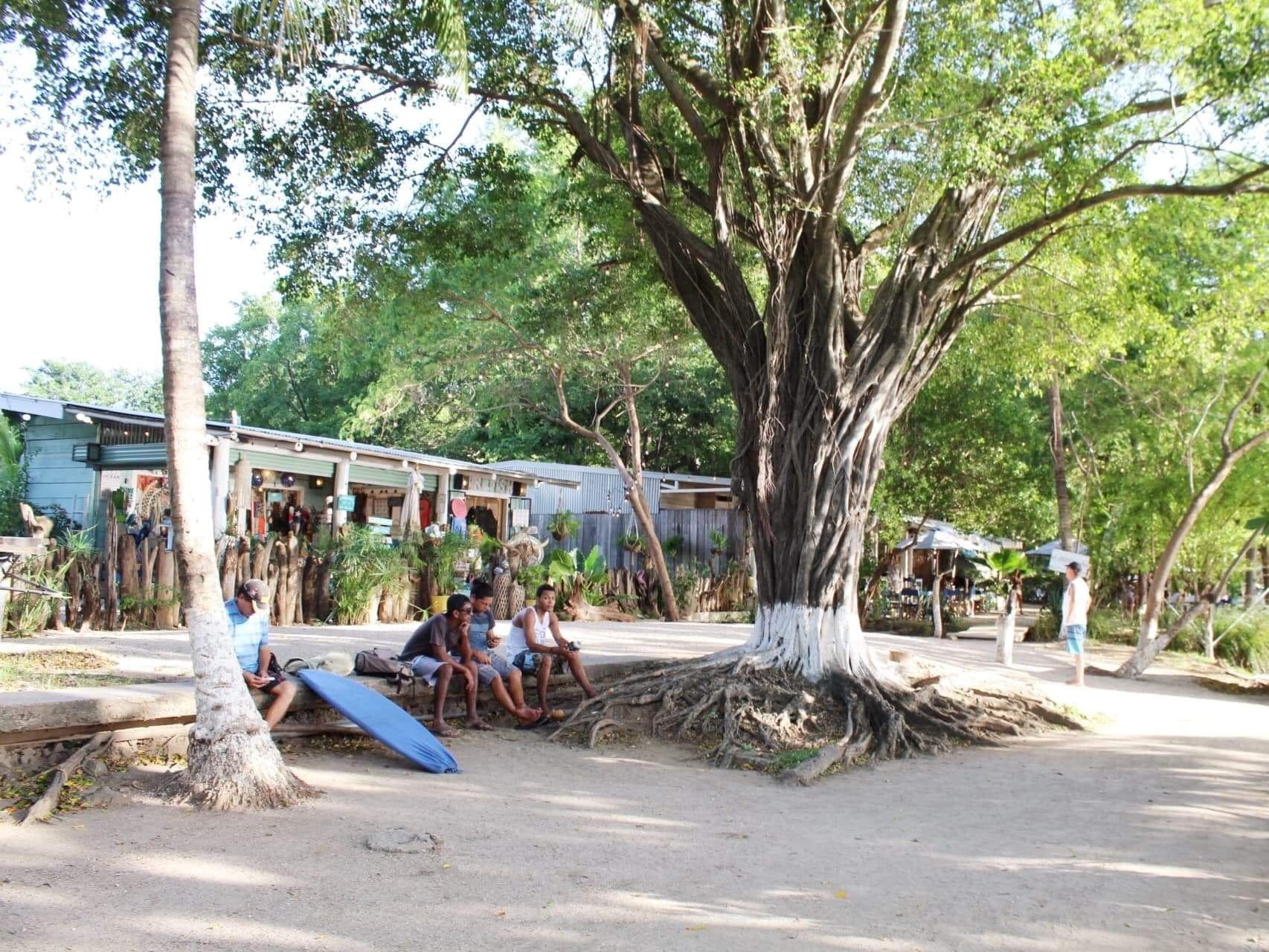 Playa Grande is the next beach over, largely untouched and boasting a naturally beautiful terrain. Not far on the opposite side of Tamarindo is Playa Langosta, a gorgeous collection of rocks and seashells that have yet to be turned into sand by the strong waves pounding the shore. This makes Playa Langosta an excellent place to collect natural wonders like unique rocks and shells, but take note, these items need to be left on the beach as opposed to taking them home as a memento.
If animal-watching is a preferred activity, you do not need to go far. Taking a simple walk along the road, large families of howler monkeys can be spotted swinging through the lush greenery and iguanas the size of dogs are seen scurrying about. Horses often trot along the corridors looking to graze and even cows can sometimes make their way from surrounding farms, blocking local traffic. If that weren't enough, exotic birds of every colour can be heard singing their unique songs.
---
For an alternative travel experience why not try Jaco: Costa Rica in the Raw.
---
Getting to Tamarindo Costa Rica
To get to Tamarindo and the surrounding Guanacaste region, travellers can rely on the Liberia International Airport which is only an hour away by car.
For a more exciting adventure, many people decide to fly into San Jose, the nation's capital, before heading to the sunny beaches. As San Jose is a big city, it is filled with exciting activities and offers a real contrast to the laid-back lifestyle of Tamarindo.
San Jose Costa Rica Hotels
San Jose also boasts some incredible hotels, like the Doubletree by Hilton Cariari, which is a fabulous place to stay. The hotel has a large pool, spacious rooms, a buffet breakfast, and various other amenities that make it an excellent choice for those staying in San Jose for one or even several nights.
If Tamarindo or even Costa Rica in general has been on the travel bucket list for a while, it might be time to make it a priority. With a long list of things to see and do, this Central American location is a must.
---
For more information on Tamarindo and Costa Rica
Visit here.
Photos (except food shot) by Nicolé Belisle
Jon Hiltz
Jon Hiltz has been a journalist for over ten years and an avid traveller for far longer. Jon recently became a published author with his first book 'The Wild West: Canada's Legalization of Marijuana', which is available on Amazon.