6 Things to Do in Chiang Mai Off the Tourist Trail
Johan Smits
Posted on 13th Sep 2019
A persistent visitor to Thailand's Rose of the North, Johan Smits spills the beans about his favourite tourist-proof things to do in Chiang Mai; some of them might well surprise you.
If it's your first time in Thailand's largest northern city, there'll be too many things to do in Chiang Mai than you'll manage to cramp into your Chiang Mai travel. A seemingly endless offering of temples and historical sites, plenty of outdoor activities, night markets and trendy boutiques, a rich food and drink culture…
While most of these are certainly worth your attention, sometimes it's necessary to veer off the tourist trail to get a real feel of a city's true character. With over 10 million Thai and international visitors to Chiang Mai last year, this may be more challenging than it sounds. So, to ease your homework, here are six of my favourite things to do in Chiang Mai off the tourist trail.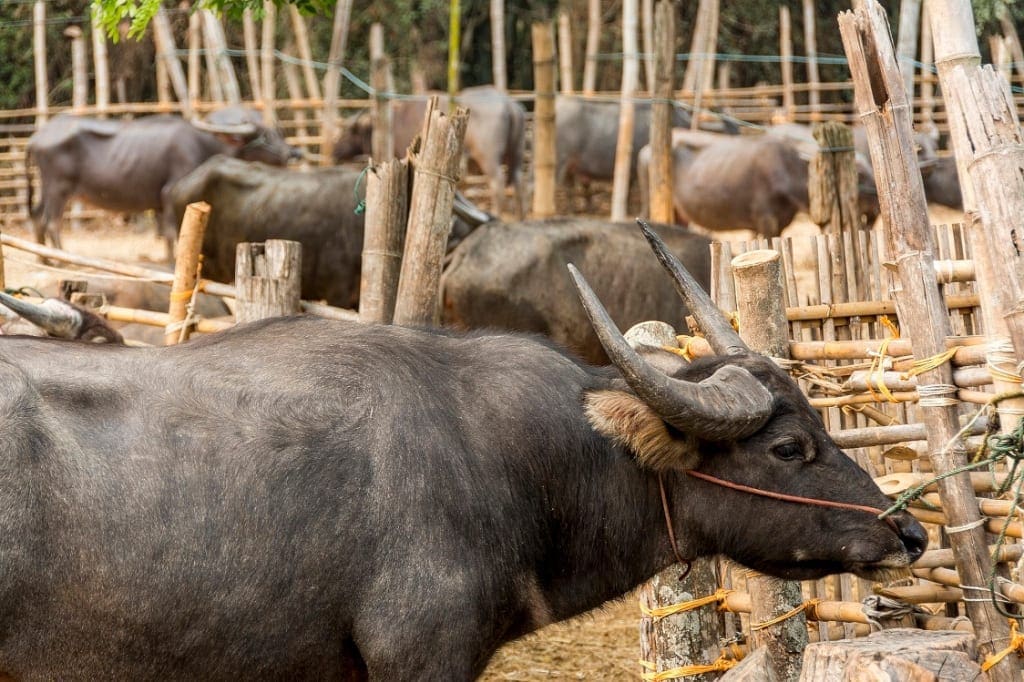 Things to do in Chiang Mai: Thung Fa Bot weekend market
We'll dive straight into the deep end at the Thung Fa Bot weekend market in San Pa Tong district. Founded in 1959, Kad Ngua – as it is known in the local Lanna dialect meaning "market of cows" – was originally a trading spot for merchants of cows and buffaloes. Today, it has grown into the biggest livestock market in northern Thailand, but it's not only cattle that is sold here – nowadays, over 600 merchants trade anything from pets, clothing, food, ceramics and rare accessories, to machetes, flowers, used motorcycles and bicycles.
A veritable living community museum, here you can observe young boys parading gamecocks, farmers auctioning off big water buffaloes and tradesmen selling Buddhist talismen. This is no tourist market so don't expect little elephant statues and hipster coffee stalls. Instead, observe a generations-old way of life and culture of northern Thai people going about their business. You'll have to come early though – Kad Ngua starts every Saturday at 2am when the first cattle traders arrive and lasts until about 1pm. I would recommend going around 9-10am when you can still see most of the action. Sample local Thai food, stock up on fresh fruit and bring back a handcrafted wooden cattle bell.
Location: San Pa Tong district, near km indicator 25 on Route 108 (Chiang Mai – Hot road). (Best avoid big festivals such as Songkran and Buddhist Lent Day when up to 10,000 people will come here, making traffic impossible.)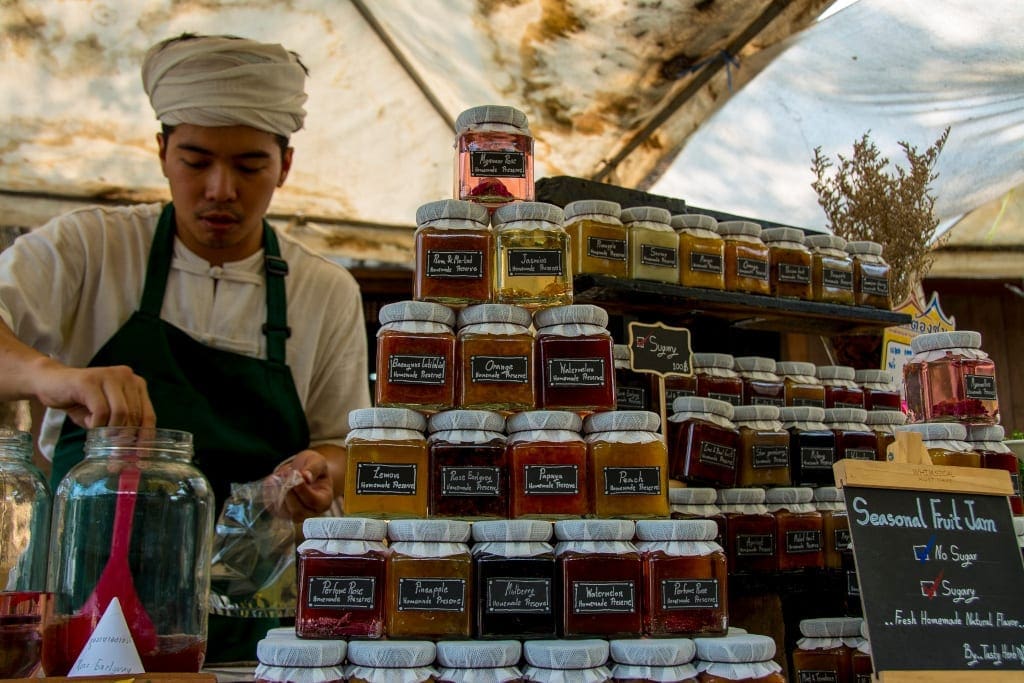 Things to do in Chiang Mai: Jin Jai Market
Much less hardcore and still very authentic is the Jin Jai Market not far from Chiang Mai's old city. This cosy, weekend-only farmer's market is where Thais and some foreign expats come to buy their organic veggies and other fresh, local produce, or just hang out browsing the selection of handicrafts, clothes and knickknacks of all sorts and kinds.
"JJ" also hosts Chiang Mai's largest plant and garden market. This is where you relax sipping excellent coffee, indulge in tasty Thai fare from plenty of food stalls and listen to some chilled-out, local live tunes. But the main charm of this open air market set in a lush, green open space, is that it's so unhurried. Jin Jai has the attractions of a tourist market – and it must be said that it is becoming increasingly busy – but it's still off the radar of the busloads of selfie-snapping holidaymakers; at least for now. Across the road from the farmer's market section, there's another part of Jin Jai consisting of more conventional shops, cafés and restaurants which is still worth exploring – these are all locally-owned businesses and franchises – but I find the farmer's market section by far the best.
The farmer's market is open Sat. 6am – 9am and Sun. 6am – 12am. Address: 45 Assadathorn Road (Google Maps will point you to the shops section – for the farmer's market, look diagonally across the road for a big green sign with the yellow letters "JJ").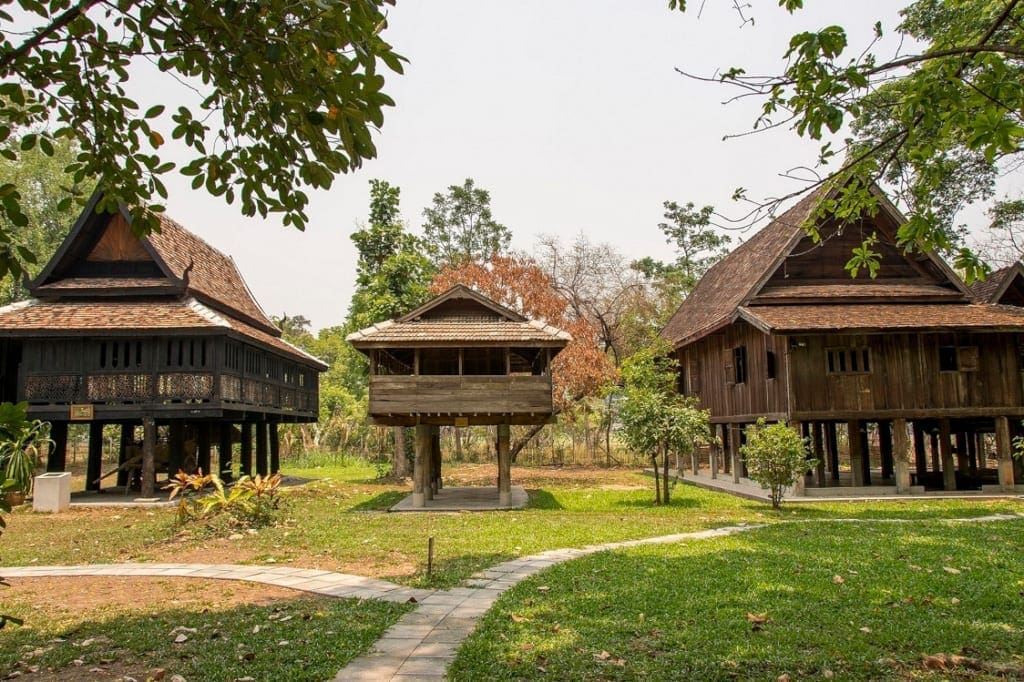 ---
Elephant sanctuary Chiang Mai, Thailand: our view

There are plenty of companies and tour agencies in Chiang Mai offering elephant riding "adventures". Wild elephants do not take kindly to humans riding on their backs so in order to do so, they're brutally and violently beaten into submission from a very young age. Fortunately, there's a growing awareness about this now but some so-called "sanctuaries" still offer elephant rides to tourists against payment. It's wonderful to spend time up close with these majestic animals and there are enough genuine elephant sanctuaries in Chiang Mai where you can do this. Please do some research before deciding which one to choose. A good indicator is when they don't offer elephant riding, shows or tricks. Two reputable and ethical elephant sanctuaries are the Elephant Jungle Sanctuary and the Elephant Nature Park.
---
Things to do in Chiang Mai: Lanna Traditional House Museum
Besides markets, Chiang Mai has its fair share of museums. Widely overlooked by tourists is the Lanna Traditional House Museum, a great way of sampling Lanna culture while spending an hour or so in the tranquil surroundings of its leafy park.
Amongst a beautiful collection of trees – including a majestic Ceylon oak and East Indian walnut, fig and wild mango trees – are eight traditional teak houses and three rice granaries on stilts. All from the late 19th to early 20th century, they offer you an insight into the agrarian Lanna way of life. You may still come across some of these houses when travelling through northern Thailand, but if you only have time to visit Chiang Mai, here's where they're all gathered for you thanks to the Chiang Mai University.
There's also a 1922 colonial house on the grounds that was owned by a British representative of the Bombay-Burma Trading Company and designed by a Burmese architect – now accommodating the museum's offices. What makes this museum stand out is that, thankfully, it's not Disneyfied – the wooden houses have been transported from their original spots and rebuilt and restored faithful to their original design.
Location: 239 Huay Kaew Road (informally known as "Canal Road"). Open Mon.-Fri. 8:30am-4:30pm and Sat.-Sun. 9am-4:30pm. Entrance 20 Baht. The museum has a very informative website in English and a Facebook page.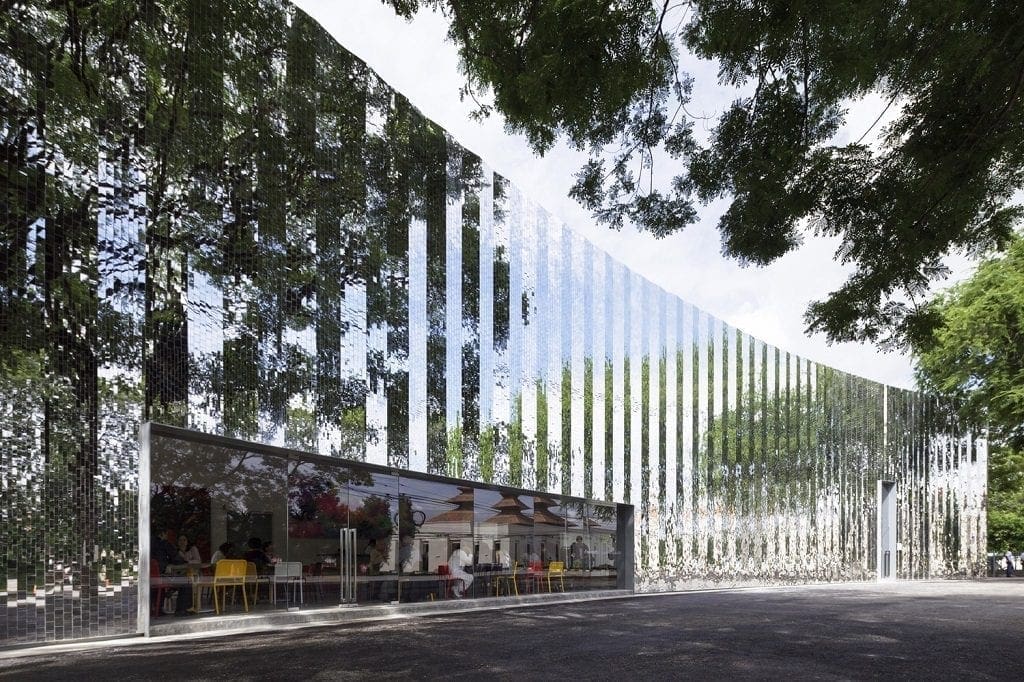 MAIIAM Contemporary Art Museum
For a more modern museum experience, the MAIIAM Contemporary Art Museum is easily one of Thailand's best and you would not expect it tucked away half an hour's drive east from Chiang Mai's city centre. Opened in 2016, it's a relatively new addition to Chiang Mai's burgeoning arts scene.
The building itself is worth a visit – a dramatic conversion of an old warehouse into a modernist, eye-catching space, its large, outside facade covered entirely with thousands of small, light-reflecting tiles that creates an effect of dissolving the wall into its surroundings. Spread over two floors and several galleries, its permanent collection includes works from some of the most celebrated Thai artists such as Kamin Lertchaiprasert, Montien Boonma and Chatchai Puipi, while temporary exhibitions show both established and up-and-coming names from within the region and further afield.
The excellent 2019-2020 solo exhibition of contemporary Spanish artist Pilar Albarracín is one typical example, while some of the Thai works are surprisingly daring for Thailand. When visiting Chiang Mai, I often forget this out-of-the-way museum exists but the few times I have visited now have been consistently rewarding. The humble MAIIAM Museum of Contemporary Art easily holds its own against established contemporary art museums in capital cities both across Asia and in the West.
The MAIIAM Contemporary Arts Museum is located on Highway 1006 towards Sankampheang district at 122 Moo 7 Tonpao, Sankampheang. Open every day from 10am to 6pm except on Tuesdays. Visit the museum's website for further details.
---
If you're enjoying Johan's Things to Do in Chiang Mai Off the Tourist Trail, then read his Undiscovered Things to Do in Bangkok.
---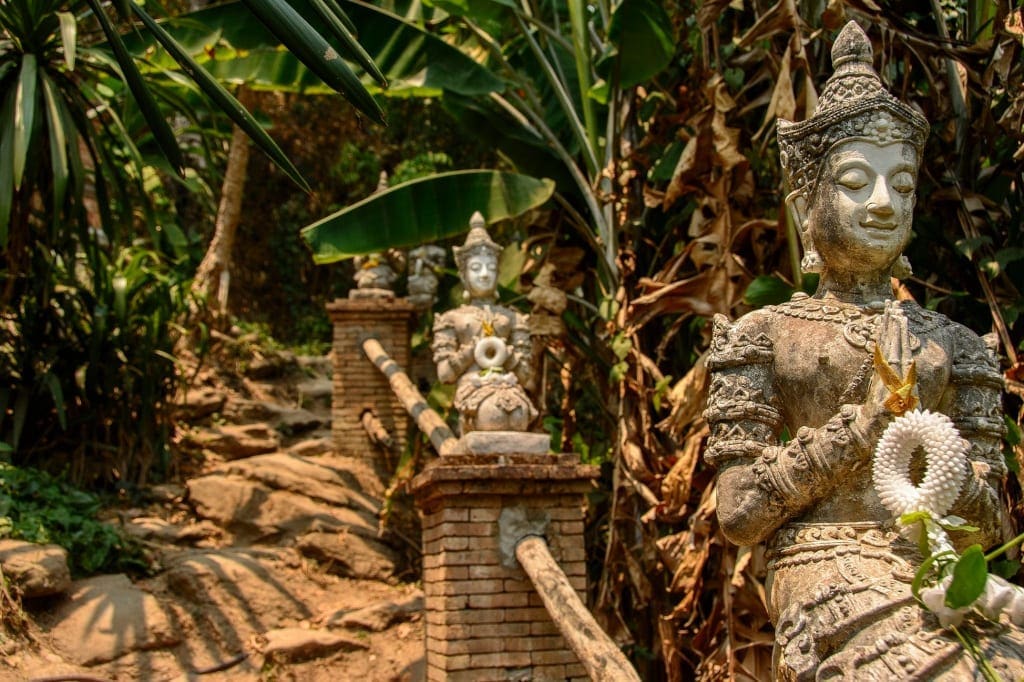 Things to do in Chiang Mai: Pilgrim's Path to Wat Pha Lat
More conventional but no less fun is the moderate, half-hour hike up the Pilgrim's Path to Wat Pha Lat monastery, starting behind Chiang Mai University. Although only 15 minutes away from the city centre, the quiet of the forest makes you feel like you're on a real jungle trek.
Orange pieces of monk's cloth wrapped around branches mark the trail – a picturesque sight that lends a touch of mystique to your ascent. While Wat Pha Lat was originally a resting place for monks during their pilgrimage to Wat Doi Suthep – the most famous of all of the Chiang Mai temples, higher up the mountain – it later became a monk's residence after the road was built in 1935.
To me this is Chiang Mai's most atmospheric temple complex – the serenity in the middle of the encroaching forest; the old, weathered brick stupa; the intricate bas-reliefs on thick, stone tablets; the murmuring streams and the pond with an infinity-view over Chiang Mai far below; and so much more. "Wat Pha Lat" means "Monastery at the Sloping Rock" and is largely overshadowed by Wat Doi Suthep where everybody flocks to by the busload. But here, apart from a bamboo stand where you can buy some drinks, there's nothing commercialised, keeping the monastery's true spirit intact.
Wat Pha Lat can also be reached by road as a side-trip on the way to Doi Suthep, but it would be a shame to forego the sight of greeting Buddha statues emerging from out of the jungle as you approach. Directions: Drive to the end of Suthep Road, just after Chiang Mai university. There, turn right at the crossroads and go up past the rear entry of Chiang Mai Zoo. Then, when you see the red and white radio antenna to your right, there's a sign with a map indicating the trail to the temple. Download the very useful MAPS.ME application to help you navigate. Bring mosquito spray and water, and dress properly for visiting the temple.
---
For more adventure in Northern Thailand, read Johan's Five-Day Northern Thailand Motorcycle Trip.
---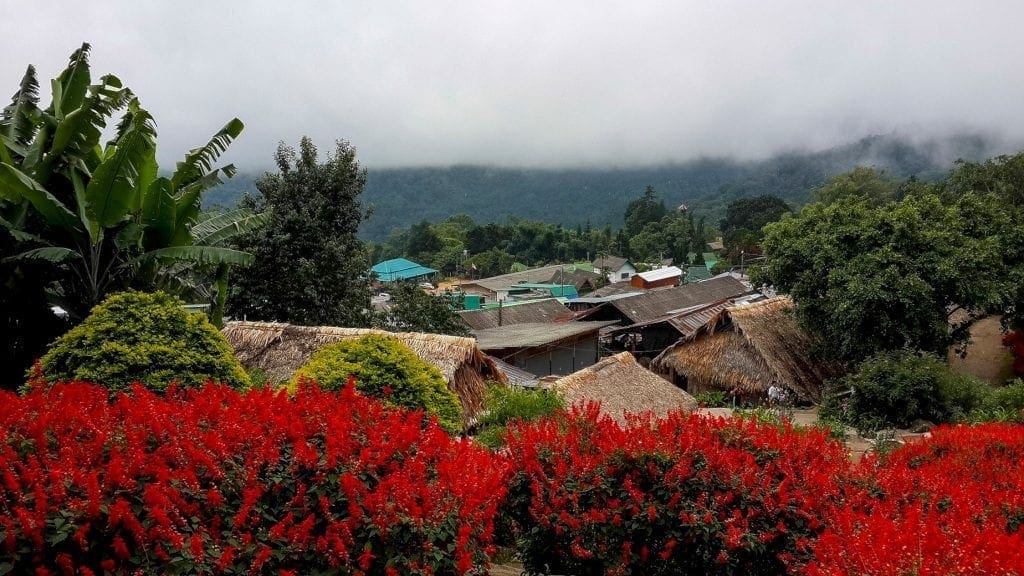 Things to do in Chiang Mai: Doi Suthep-Pui National Park
Last on our whistle-stop trip around things to do in Chiang Mai, is a visit to the popular Doi Suthep-Pui National Park on the city's fringes. Here we unmistakably return to Chiang Mai's tourist trail, yet it would be a crime to ignore this magnificent rainforest that can be seen rising from any part of town. One of my favourite things to do is to jump on a motorcycle and ride the fun and beautiful winding road up the mountain, feeling the temperature drop the higher you get. Most visitors flock to Wat Phra That Doi Suthep, one of northern Thailand's most sacred temples, but you can continue past Bhubing – the royal family's winter palace – onto a narrow road through cloud forest with moss and ferns till you reach the Hmong hill-tribe village Ban Hmong Doi Pui.
This village has become a tourist market in the mountains but attracts far fewer crowds than Wat Phra That and is definitely worthwhile a visit if only for its stunning location and the journey itself. Hidden higher up in the village is a small but interesting hill-tribe museum (10 Baht entry) while this is also a great spot for buying green tea, hill-tribe coffee, dried fruits and – in season – fresh strawberries. If you really want to get away from it all, you can hike from here two hours to the 1,685-metre Doi Pui, the national park's highest peak. Download MAPS.ME to help you navigate.
Riding a motorcycle is by far the most fun and flexible way to get there, but drive slowly and beware of the deceptively sharp and steep curves, especially on the way down. Check out our Thailand motorcycle renting tips, Chiang Mai. Alternatively, red shared trucks leave from Chiang Mai University, and if you have time and energy, then hiking is another great option.
---
Bangkok to Chiang Mai train, and other transport to Chiang Mai

There are no less than 50 flights from Bangkok to Chiang Mai airport each day, so plenty of choice if you want to go by air. However, a great way to travel is on the Bangkok to Chiang Mai train. It's cheap, scenic, eco-friendly and above all, it's fun. There are usually six of them per day and take between 12 and 15 hours. Sit back and enjoy the journey watching Thai villages and rice paddies slide past while you chug towards your destination – or take the overnight train and wake up to the sight of northern Thailand's forests and hills. Detailed information can be found on the excellent The Man in Seat Sixty-One train travel site.
---
For a truly alternative means of long-distance transport, join Mark Bibby Jackson on his 10 days of Tuk Tuk travels through northern Thailand.
---
Finally, there are also many public and private bus services between Bangkok and Chiang Mai. Most reliable are the government-run buses which can be booked at Mo Chit, the Bangkok Northern and Northeastern Bus Terminal.
Where to stay in Chiang Mai: our favourite Chiang Mai hotels
There's plenty of choice for where to stay in Chiang Mai. For a high-end hotel steeped in history we recommend the Anantara Chiang Mai, while the nearby Dusit Princess Chiang Mai is also a good choice. An excellent value-for-money alternative to hotels is the professionally managed "stayinchiangmai" holiday rentals, especially for small groups or families.
If you are looking to book one of the numerous Chiang Mai hotels, enter your dates in our hotel comparison engine to search hundreds of sites for the best deals:
---
If you visit the Rose of the North in February then don't miss the Chiang Mai Flower Festival.
---
This post was originally written and posted in July 2018 and updated in September 2019.
---
Chiang Mai Photo Gallery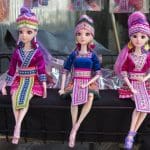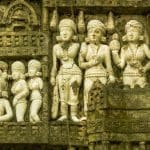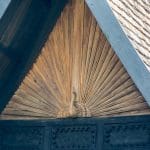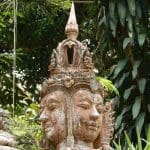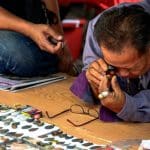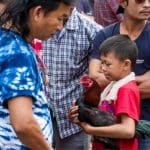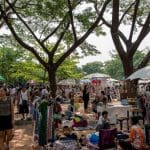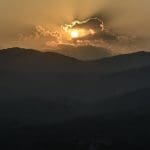 Johan Smits
Freelance writer, translator, web content developer, author of the novel Phnom Penh Express and Tommy, a short story. Loves trying out local brews, avoids noise. Chronically indecisive about where to lay down his hat. Shortlisted AITO Travel Writer of the Year 2018.