7 Great Beer Festivals in the UK, Belgium, Germany and the US
Johan Smits
Posted on 17th Sep 2019
With the legendary Munich Oktoberfest around the corner, Travel Begins at 40 looks at seven great beer festivals in the UK, Belgium, Germany and the US.
There is certainly no lack of beer festivals in the UK – from Argyll in Scotland and Cardiff in Wales, to Brighton in England and the capital London, there are literally hundreds of beer festivals in the UK to keep you from going thirsty. But if you want to add a touch of exoticism to your favourite tipple then why not look a bit further afield?
We've mixed up both domestic and overseas golden liquid events into a beer basket of seven great beer festivals in the UK, Belgium, Germany and the US.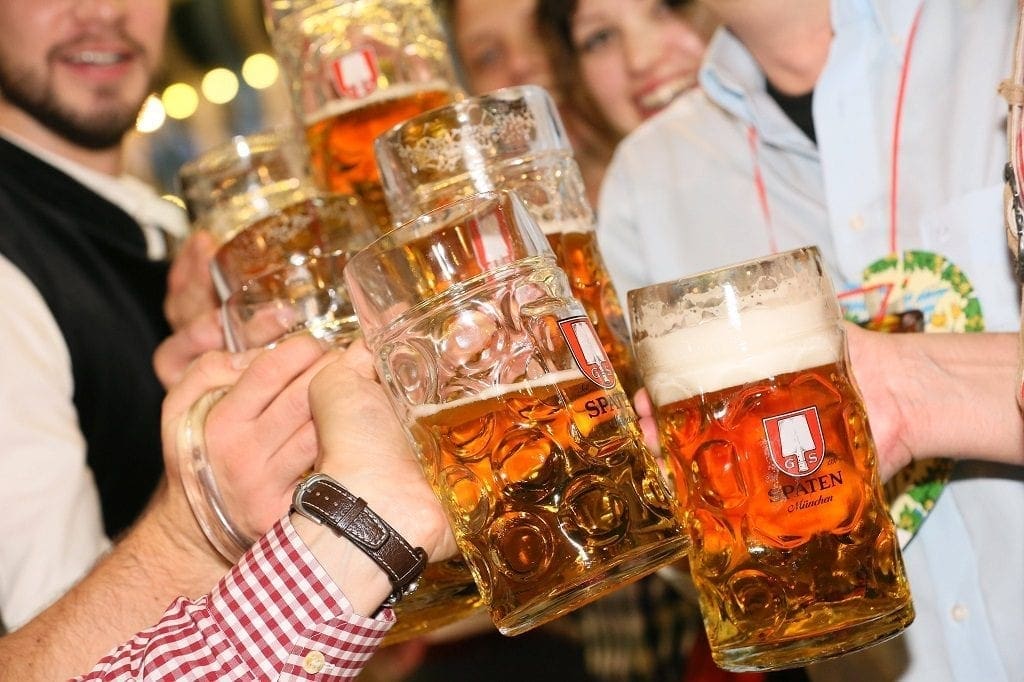 There's no denying that the legendary Oktoberfest in Munich, which dates back all the way to 1810, is the biggest and most extravagant beer festival on the planet. It's especially the setting that is quite unbeatable. Expect a celebration of Bavarian tradition with lederhosen- and dirndl-wearing revellers both young and old, traditional German cuisine where bratwurst and pretzels take centre stage, parades, funfairs and, of course, the German brass bands dishing out their much applauded – or sometimes feared – oompah tunes.
What makes this beer extravaganza even better is that all the beer served complies with the centuries-old German Reinheitsgebot or purity law, considerably tempering the risk of a nasty hangover after downing a few too many of the iconic one-litre steins. No surprise then that every year over six million visitors fill several dozen decorated beer tents here. The Oktoberfest has grown so much in popularity now that, wherever you find yourself in the world, the answer to "Is there an Oktoberfest near me?" is probably yes.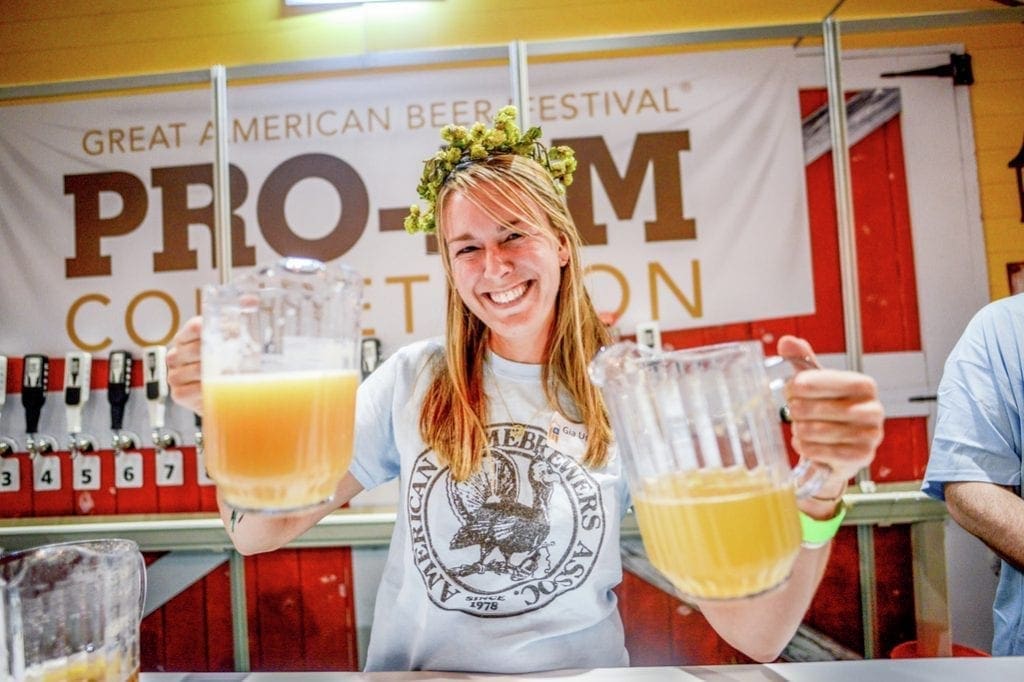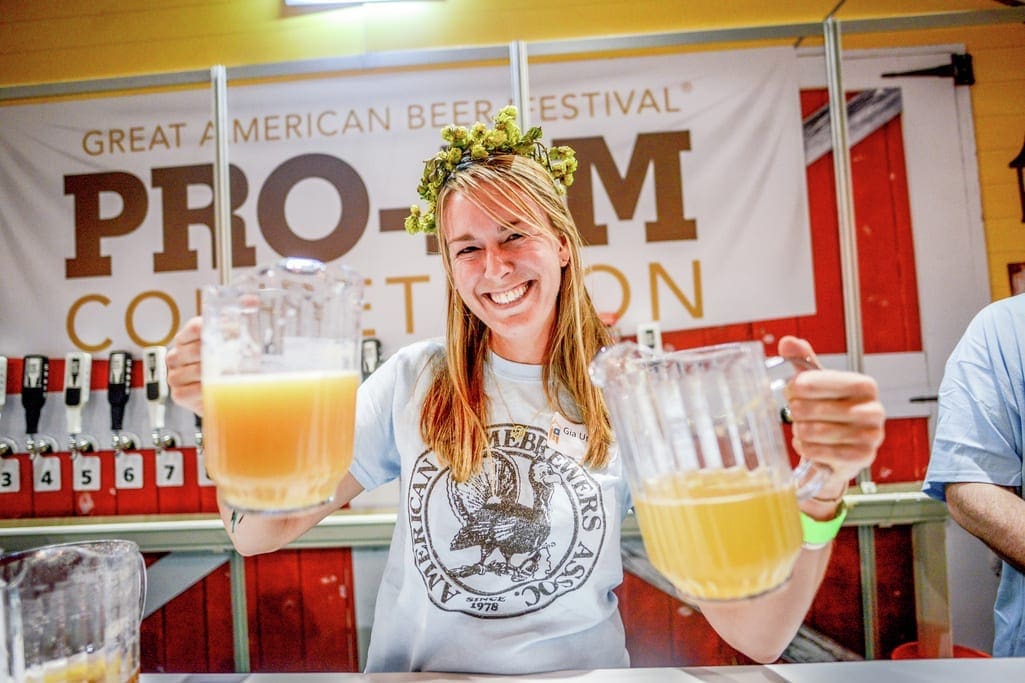 If you'd like to sample American beers and don't have the luxury of making that ultimate coast-to-coast US road trip, then visit the Great American Beer Festival in Denver. More than 4,000 American beers from over 800 brewers are featured here, making it one of the widest selections of US beers in any beer festival, compiled of lots of small and independent craft beers. The entire country is represented here under nine regions which are Southwest, Southeast, Midwest, Mid-Atlantic, Great Lakes, Pacific, Pacific Northwest and New England. The festival also holds a yearly competition for best beer in different style categories with the winners decided by industry professionals during blind tasting sessions, just in case your own judgment has become a little clouded.
The Bruges Beer Festival is one of the most respected beer festivals in the country that produces some of the finest beers in the world. Some 80 Belgian breweries offer well over 400 different top-of-the-range beers, and they do so in the historical centre of one of Europe's best preserved medieval towns, adding a bit of feudal character to your favourite drinks.
If you have never sampled a true Trappist beer, then this is the place to go to. A Trappist beer is made by Trappist monks only – or the process is supervised by them – and has to be brewed inside their monastery under strict brewing criteria. With only 12 recognised Trappist beers worldwide and with half of them in Belgium, the Bruges Beer Festival is reportedly the only event where you can sample so many Trappist beers at the same place. Even the elusive Westvleteren Trappist beer, repeatedly voted the best beer in the world, can often be found here. Santé to that!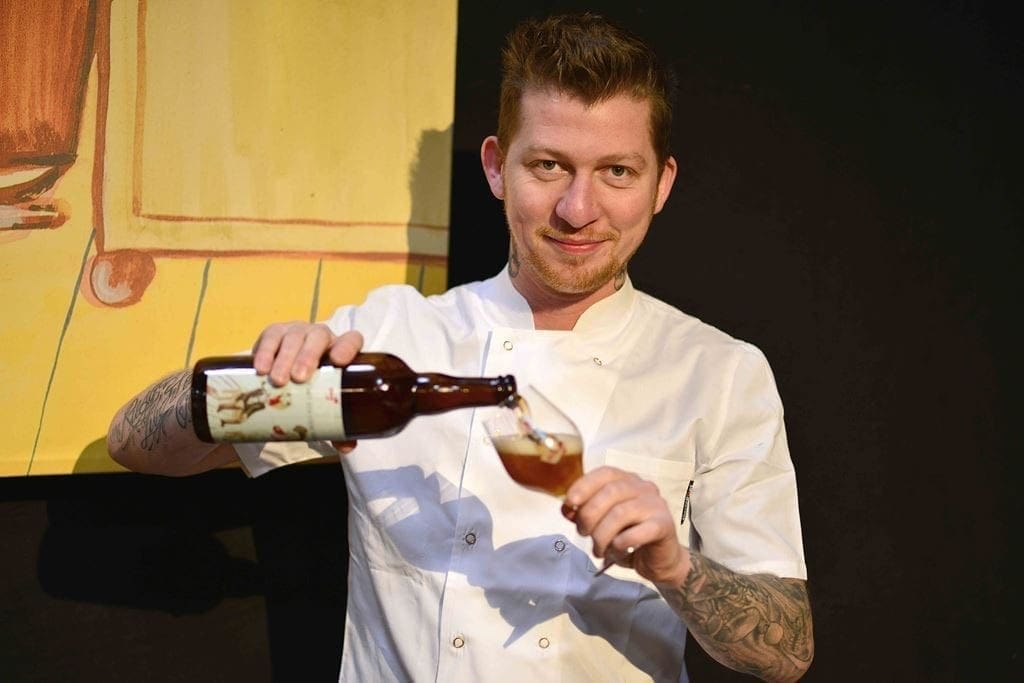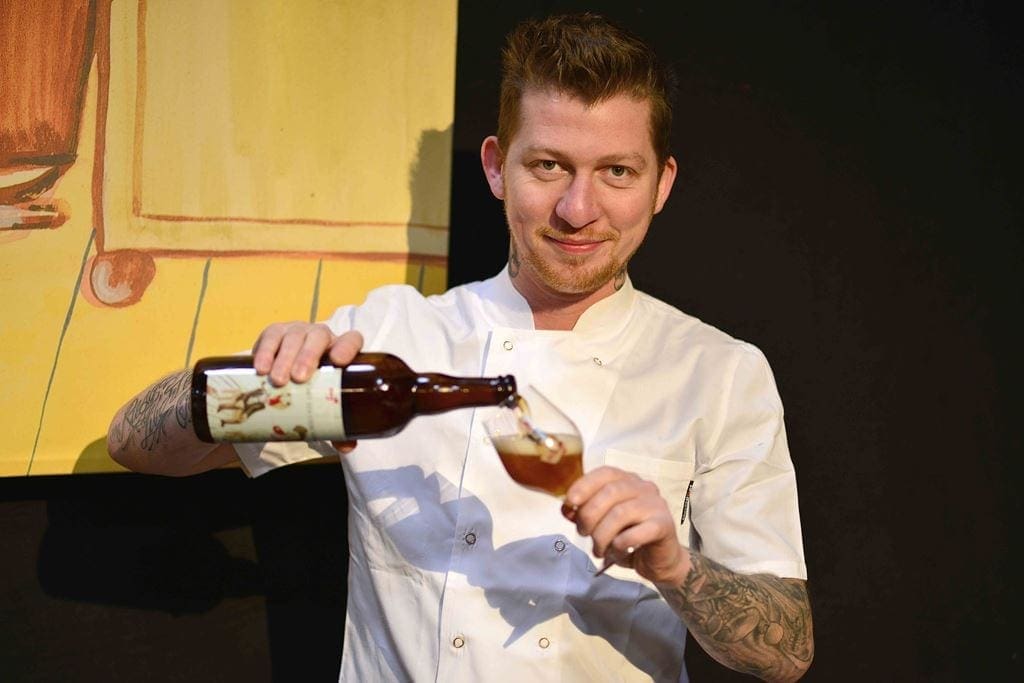 As the city with the highest ratio of pubs per capita in the UK, Derby is an ideal place to fight your winter blues with some of the more than 400 cask ales on offer. And even though the focus lies decidedly on quality ales (CAMRA stands for Campaign for Real Ale), also available here are bottled world beers, perries, ciders and mead. If that's not enough to lift your spirits then the local rock bands or Elvis impersonators providing live music might do the trick.
According to the Lonely Planet travel guide, Derby is one of the world's best places to sample real ale so when you're there check out some of the city's 100+ real ale houses or pop into one of its three main breweries, Strettons, Offilers and Altons. And if you rather prefer micro-breweries, then put yourself on a tour of the city's micro-breweries.
Back in Belgium, this is the little kingdom's biggest beer festival, held in the university town of Leuven which is already famous for being the birthplace of Stella Artois and home to hundreds of beer bars. To help you narrow down somewhat your choice, the 500+ different Belgian beers at the Zythos Beer Festival are divided into three categories: the festival-only 'exclusive beers' that have been brewed specifically for the occasion; the 'primeur beers' are new beers that are presented to the public for the first time; and a handful of gluten-free beers.
If you need to walk off some excess, try the organised beer walks through the city's historical centre, while a handful of local breweries open their doors for a thirsty public. With Belgium's beer culture now officially recognised by Unesco as an Intangible Cultural Heritage of Humanity, there's never been a better excuse to indulge yourself into some serious cultural pursuits.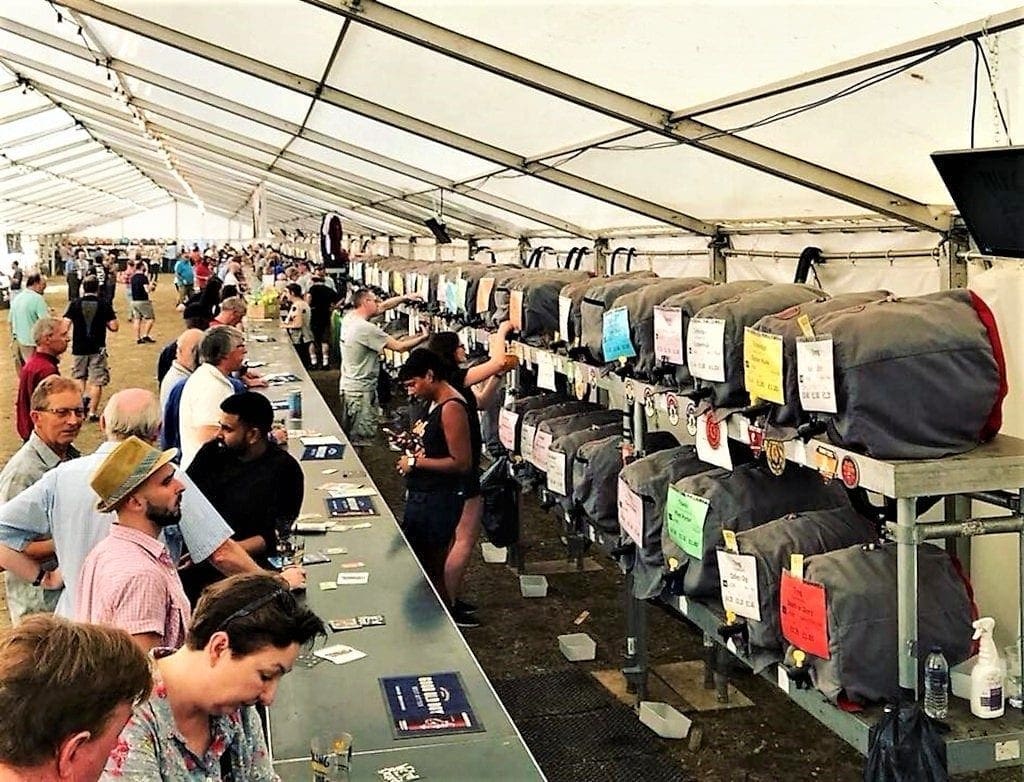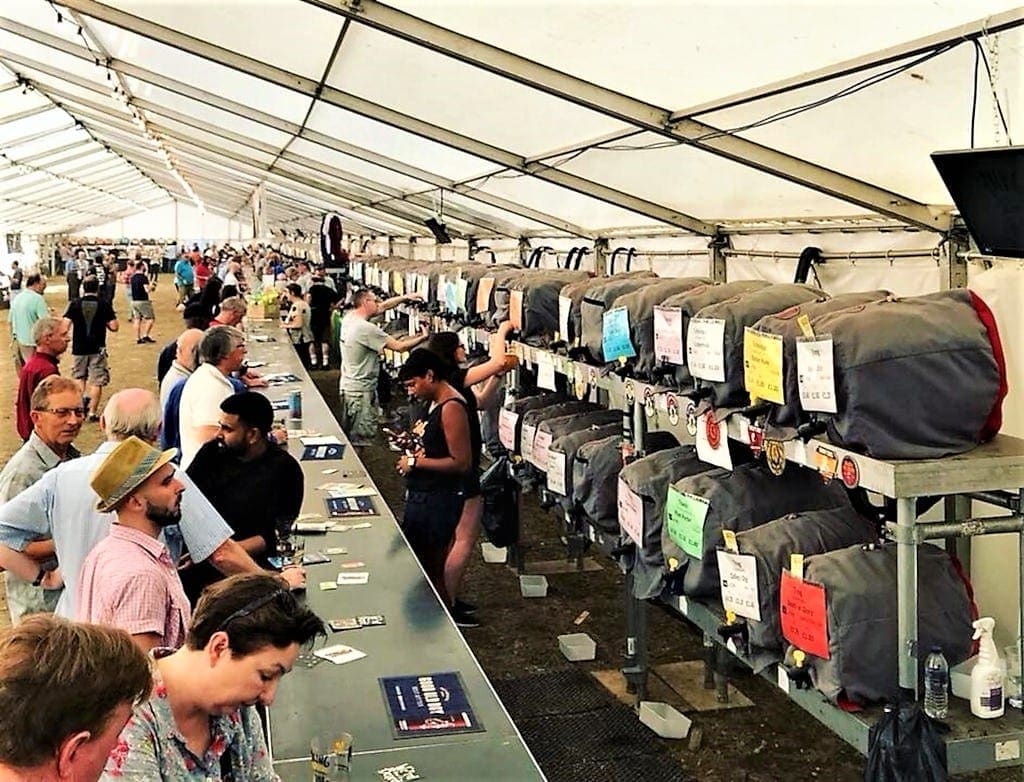 If you missed the Campaign for Real Ale (CAMRA) festival in Derby, don't despair, you'll have another chance at sampling more than 500 different real ales at the Ealing Beer Festival in London. The beers come in all strengths and styles from breweries all over the country, and just like in Derby, if you'd like to have a break from real ales, there's also an impressive offering of foreign bottled beers, English wines and mead, as well as a selection of ciders and perries from small and medium-sized producers.
As all this will certainly whet your appetite, this festival also offers you a whole range of food options from local producers, while at night live music bands make sure the party continues.
The Mammoth Festival of Beers & Blueseapalooza is quite unique in that there are two impressive line-ups here, one of craft beers and one of Blues musicians. While you're savouring from over 200 different craft beers with a few ciders thrown in for good measure, you're treated to tunes by world-class performers, from Blues and R&B to Soul and plain, good old Rock 'n Roll.
An added bonus to this beer and music festival is that it takes place in what must be one of the most impressive and beautiful venues of the West. Located at 2,400 metres (8,000 feet) near Yosemite National Park, Mammoth Lakes is famous for its spectacular scenery of pine forests, icy lakes and mountain peaks, all waiting to be discovered by you after you've downed your last craft beer. No wonder this festival has grown to become one of America's leading beer and music festivals.
Johan Smits
Freelance writer, translator, web content developer, author of the novel Phnom Penh Express and Tommy, a short story. Loves trying out local brews, avoids noise. Chronically indecisive about where to lay down his hat. Shortlisted AITO Travel Writer of the Year 2018.
Upcoming Events
October 23, 2021

-

May 31, 2022
Subscribe to our newsletter