Water-to-Go : Filter Water Bottle for Travellers
Travel Begins at 40 Editor
Posted on 27th Sep 2019
Travel Begins at 40 talks with Dave Shanks, co-founder of Water-to-Go, about why he created his filter water bottle to provide safe water for travellers.  
How did you set up Water-to-Go?
I used to work in the garment industry and headed a textiles company that manufactured and distributed clothing brands across the world. I made frequent trips to India, Indonesia and China and was absolutely aghast to see ever growing mountains of plastic waste whenever I visited an industrial area. I visited one particular factory in Mauritius back in 2010 that made the biggest impact on me. As we were looking around, I noticed that the employees had been provided bottled water but the problem was what the factory did after they finished with them. They took the plastic bottles outside the back of the factory and dumped them in a huge lake full of waste product and dye. I had never seen anything as horrific as this lake before in my life. When I asked about this, the factory owner just said, "Oh don't worry, the Earth will take care of it." I was totally astonished.
That is when it dawned on me that the plastic wasn't the problem, it was what they were doing with it. That one day in Mauritius really changed my life and was the first step to creating Water-to-Go.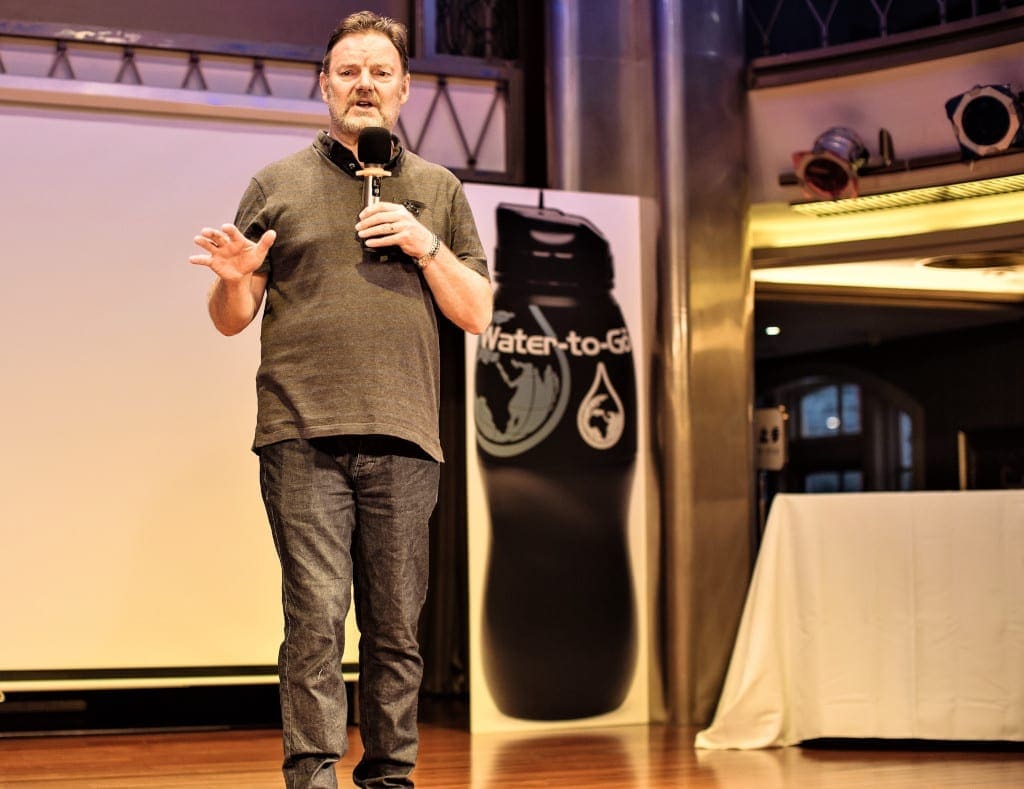 I sought to create a sustainable and reusable alternative to single-use plastic water bottles. I then developed a unique filter for the bottle advancing a technology that was originally developed for NASA, and so Water-to-Go was born. Realising that here was a technology that could provide clean, healthy water almost anywhere and which could also reduce the environmental damage from single-use plastic bottles was the motivation to establish the Water-to-Go brand and business.
How long did it take before you established the current filter water bottle?
The whole process took two and a half years from corporate set up to first deliveries.
How many refills before you have to change the filter?
300
How much does a filter cost?
£10.00
Will filters of old models remain available in the future?
Yes, we ensure all filters fit all new products.
Is there a lot of competition?
There is competition but not for what we offer in terms of filtration and price per litre.
How does your water filter bottle differ from your competition?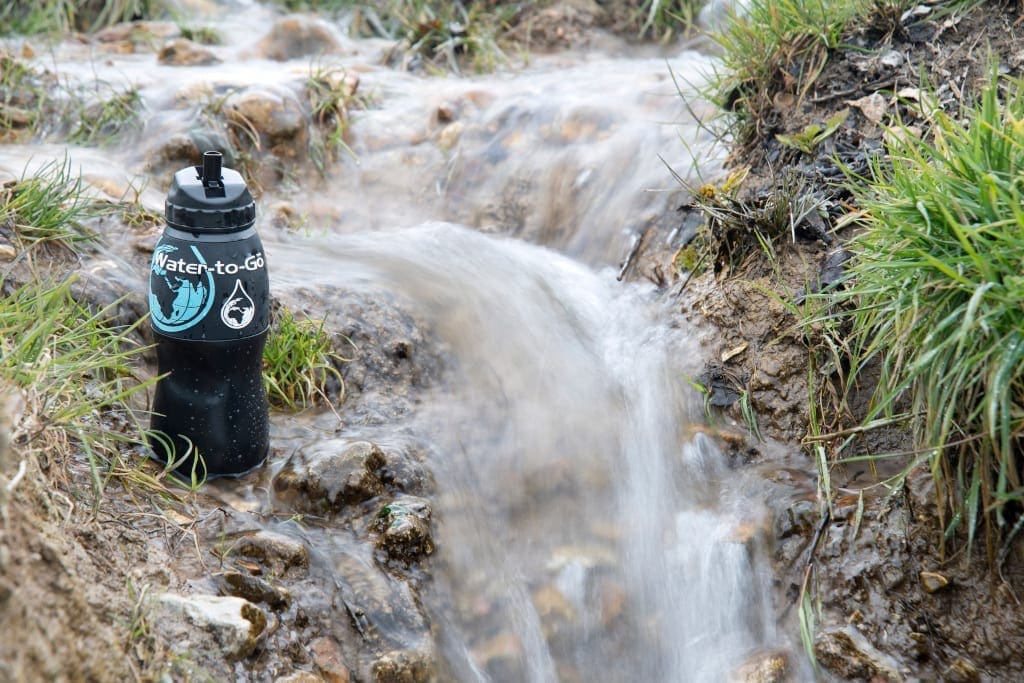 On performance, price per litre and the fact that the bottles are brandable. Our filters eliminate well in excess of 99.9% of all microbiological contaminants including viruses, bacteria, chemicals, heavy metals and also microplastics at just 6p a litre.
This means Water-to-Go is perfect for outdoor pursuits and travel. That is why we are now working with many ambassadors, organisations and industry leaders in the outdoor and travel sectors such as Explore Worldwide, Ramblers Walking Holidays, Wild Frontiers, Kuoni and Ordnance Survey as well as several charities, such as the African Wildlife Foundation.
The body of your water filter bottles are still made of plastic – would you consider changing to aluminium?
Changing to aluminium or stainless steel is an option but it is important to understand that plastic is not the issue, we are.
---
Our interview with Dave Shanks is part of a series of chats with people and companies trying to make the travel industry more responsible, if you want to follow this series, then click here for our interview with the people behind Zero Island in the Stockholm Archipelago.
---
Is your company carbon-neutral?
Yes, we believe so. We try to practice what we preach around sustainability and this relates to how the products are made to the packaging that our bottles come in. We are always looking for new ways to improve on this further and keep on fulfilling our commitment to the planet.
What are your future plans?
We plan to expand through further distribution across the world and by releasing new products. We are already distributing in over 50 countries and the business is growing from strength to strength. Our technology is simple and easy to use and with the correct distribution we can help counter the impact on some of the World's most horrific water borne diseases. Whilst fulfilling this aim, we can help minimise the damage done to the environment from single use plastic bottles. We work together with organisations that share our aims and goals and together we can change the world, one bottle, one person at a time.
---
To find out more about the Water-to-Go Filter Water Bottle
Discover more about the company here. Alternative, watch a video of how the bottle works here or on You Tube.
Travel Begins at 40 Editor
Travel articles, news, special offers, festivals and events from the Travel Begins at 40 Editorial team and our global network of travel industry contributors.