9 Things to Do in Antwerp in Winter
Johan Smits
Posted on 3rd Oct 2019
Antwerp, one of Lonely Planet's top 10 cities in 2018 and unofficial capital of Flanders, belongs on everyone's bucket list. Home to Belgium's best nightlife and filled with historical monuments and trendy fashion boutiques, here are nine things to do in Antwerp in winter.

Culinary metropolis : Antwerp restaurants
Over 170 different nationalities call cosmopolitan Antwerp their home, and that's also very much reflected in the Antwerp restaurants and bars scene. From northern African couscous restaurants and Jewish bagel shops to cool coffee houses, Michelin-star restaurants and the best chocolate confectioners on the planet via tasty street food and authentic beer bars, in Belgium's second city you will enjoy cuisine from every corner of the world. Some of Antwerp's open markets are great places to pick up street food in a chilled atmosphere while browsing the abundance of goods and knickknacks on offer – check out the Exotic Market on Saturdays or the Birds Market (Vogelenmarkt in Flemish) on Sundays.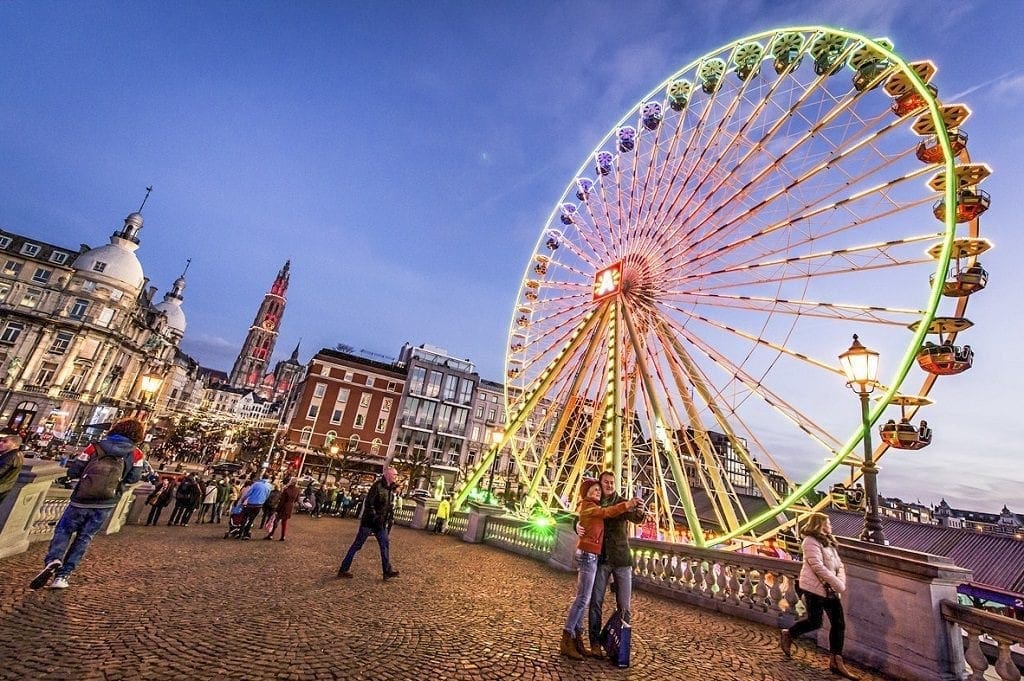 "The City on the river" : Antwerp port and maritime heritage
Located on the river Scheldt and home to the second biggest port in Europe, Antwerp is known in Belgium as "the city on the river" – and there's a lot in Antwerp to remind you of that. Maybe a good place to start is Het Eilandje or "The Little Island", which is the city's oldest port area and surrounded by water. With much of the port activity moved more to the north of the city, today Het Eilandje is popular for its atmospheric cobblestones and lanterns, and its historical hangars and warehouses. This is where you'll find the celebrated MAS or Museum aan de Stroom (Museum on the River) with its panoramic roof terrace, the iconic Port House designed by Zaha Hadid Architects, and the Red Star Line Museum.
---
First time in Belgium's second city? Read our Essential Antwerp: of Beer and Rubens.
---
The area surrounding Het Eilandje is also known for its food scene including the 't Zilte restaurant with its two Michelin stars. Alternatively, catch some fresh winter air with a walk along the quays or cross the river by ferry and grab yourself a steaming dish of fresh mussels with Belgian fries as one of the many things to do in Antwerp in winter.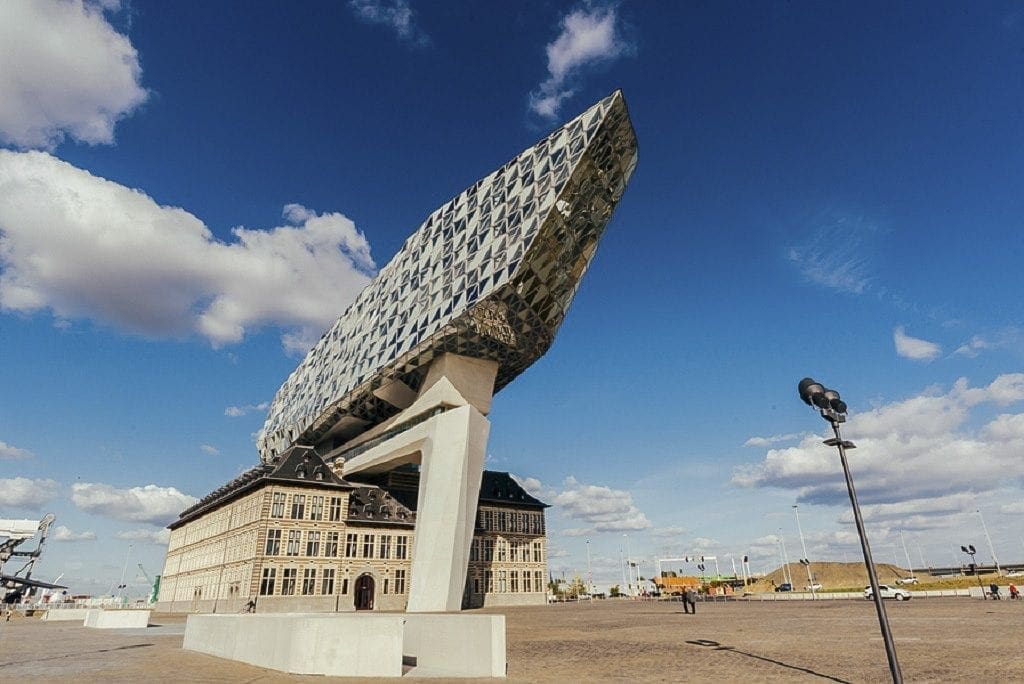 Call on a Flemish master at his home
Winter's temperatures aren't only a good excuse for drinking mulled wine but also ideal for visiting one of Antwerp's world-class museums. As the city in the world with the richest legacy of the baroque art by Peter Paul Rubens, the Rubens House is where you can visit the Flemish master in the warm comfort of his living room. Or admire the famous Mad Meg painting by Pieter Bruegel at the Museum Mayer van den Bergh, another intimate and homely museum. Alternatively, pop in at Museum Plantin-Moretus, a former printing house from the Renaissance period and the only Unesco-listed museum in the world. Visit its impressive Christmas manger here and print your own Christmas cards, or simply stroll through Plantin-Moretus' house as if you were family.
From 7 December 2019 to 5 January 2020, the city will transform into a magical winter wonderland. Whether it's the atmospheric lights of the famous Antwerp Christmas Market, the covered ice skating rink and the fun Ferris wheel, or the street food stalls and cosy winter bars where you can warm up over a cup of mulled wine, you'll find winter in Antwerp irresistible. And if you're in the city for Christmas then stay on for the New Year fireworks extravaganza on 31 December on the quays of the river. What's a better way to seeing out the end of the year?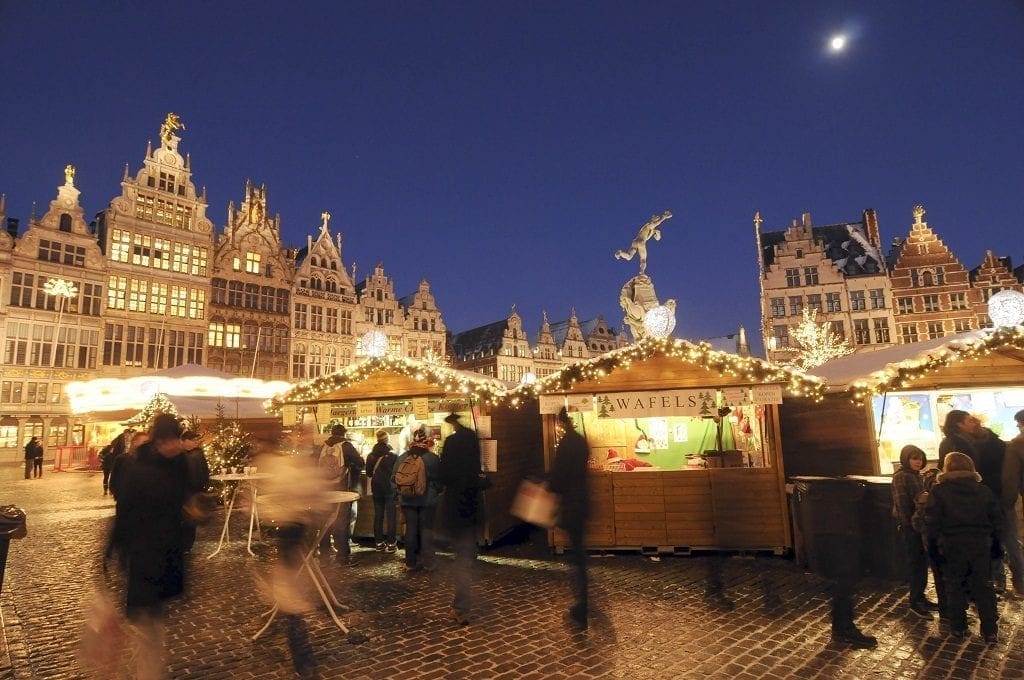 Things to do in Antwerp in winter : indulge in some jolly joie de vivre
Larger than life, Antwerp residents have a reputation for being bon vivants who love the good things in life. So why not join them in their joie de vivre and indulge in some of the speciality goodies that their city has to offer? Iconic is undoubtedly Antwerp's own beer called Bolleke in local dialect, meaning "little globe" after the globular shape of the glass in which it is served. Sample one – or more – of them in a traditional pub in town, and if you like the taste of a Bolleke then you must surely visit its birthplace at the De Koninck brewery where you can learn about its secrets.
---
---
If you're in need of something stronger than beer, then Antwerp's traditional Elixir d'Anvers spirit should do the trick, or alternatively try out one of many Belgian genevers from which gin evolved and which has been Belgium's traditional spirit for over five centuries. A good place so sample over 200 varieties of genever is the De Vagant café in the historic city centre. If all this booze makes you feel hungry, get yourself some authentic Belgian fries at one of the city's humble fries shacks or frituur which you can find on many a street corner. And to satisfy your sweet tooth, try a few of the Antwerpse Handjes, chocolates made in the shape of a hand, Antwerp's symbol featured on its coat of arms, at the Chocolate Nation museum.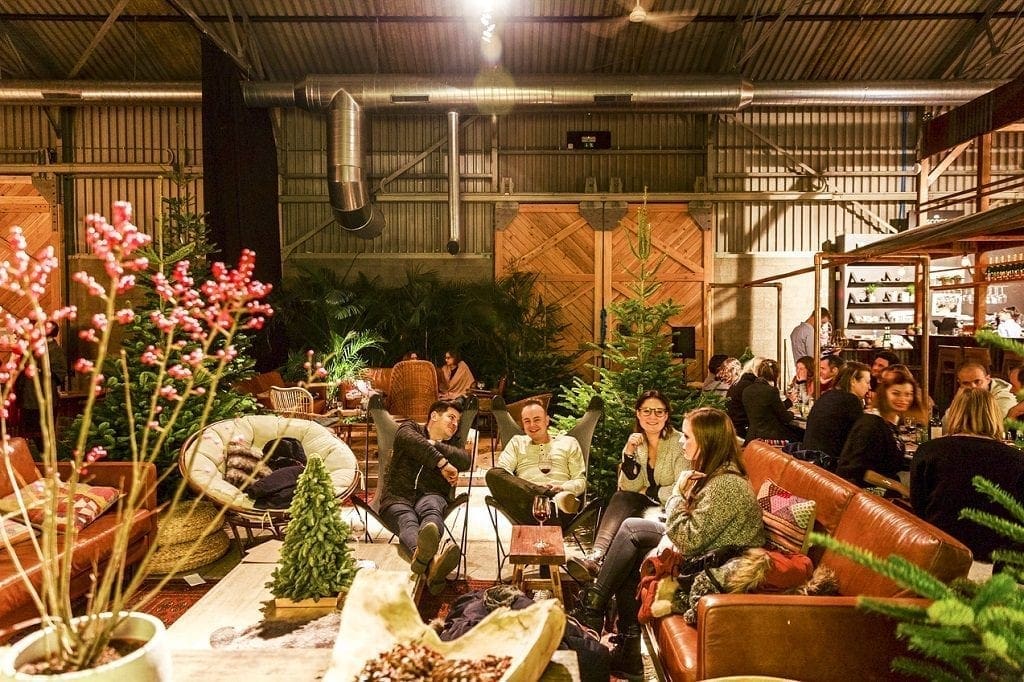 Antwerp diamonds : everyone's best friend
For over half a millennium, since 1447, Antwerp has been the world's most important diamond trading centre – over 85% of all rough diamonds pass through the city for polishing and trading. A good place to start is the new diamond museum DIVA where you can discover everything you need to know about the sparkling world of Antwerp diamonds, silversmiths and jewellers. And if your pockets are deep enough, explore the Antwerp diamond district or the Diamond Square Mile and buy a glittering something for your loved one, yourself or your pet. Just make sure you buy your treasures from certified jewellers.
Things to do in Antwerp for children
Parents will have no trouble keeping their children occupied during their visit to Antwerp in winter. Appropriate for this time of the year is to recount to them the moving Christmas story of Nello and Patrasche or better known as The Dog of Flanders. Based on a 19th-century children's book set in Antwerp and later turned into a widely popular Japanese animated series and film, it tells the story of unconditional love between an orphan boy and his dog. Despite its tragic ending, the story inspires optimism amidst adversity, and the monument of Nello and Patrasche in front of the Antwerp cathedral is extremely popular with Japanese tourists and their children. For heroes of another kind, a visit to the Comics Station inside the main Antwerp train station will no doubt delight any fan of comic strip characters. For more ideas about how to keep your kids happy in Antwerp, click here.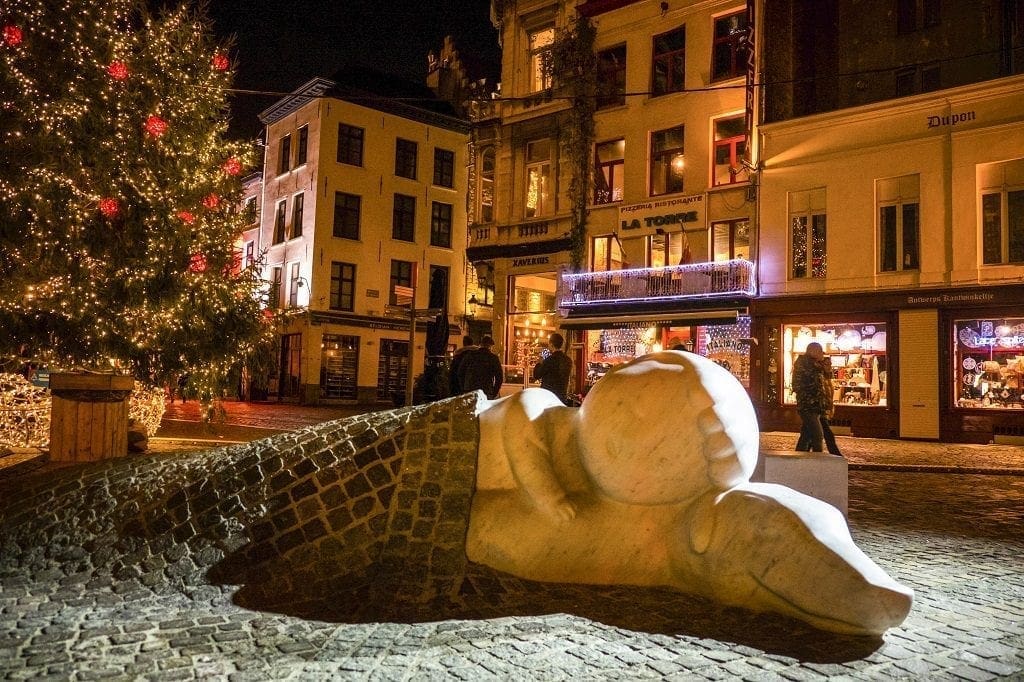 Shopping and the Antwerp Six
Ever since the Antwerp Six, an avant-garde fashion collective from the 1980s, conquered the world's fashion runways, Antwerp has cemented its status of fashion city with lots of hip boutiques, innovative concept stores and trendy, independent shops. If you don't know where to start then take note that they're all within walking distance, so why not having a random stroll through the old city centre and combine a bit of history and culture with shopping?
During the month of December, the shops are open seven days a week, and if you find yourself in need for some indoor comfort then explore the shops inside the city's Stadsfeestzaal or Festival Hall underneath the glamour of its glass and gilded dome. If shopping makes you tick then you won't find yourself short of things to do in Antwerp.
Green Antwerp
Despite there being so many lively things to do in Antwerp, the city also offers quiet green spots to relax. A walk in the Middelheim Park will not only provide you with a breath of fresh air – its Middelheim Open Air Sculpture Museum, comprising over 200 works of modern and contemporary art including those of world-renowned sculptors such as Auguste Rodin, turns this beautiful park into a green arts sanctuary and one of Europe's top 10 art parks.
Alternatively, unwind on the urban beach of Sint-Anneke on the left bank of the River Scheldt or enter the green urban oasis of the Antwerp Botanical Garden in the centre of town. Further afield, the nature and wildlife of the Hobokense Polder, the city's largest green space, will leave you rejuvenated and ready for another day of things to do in Antwerp.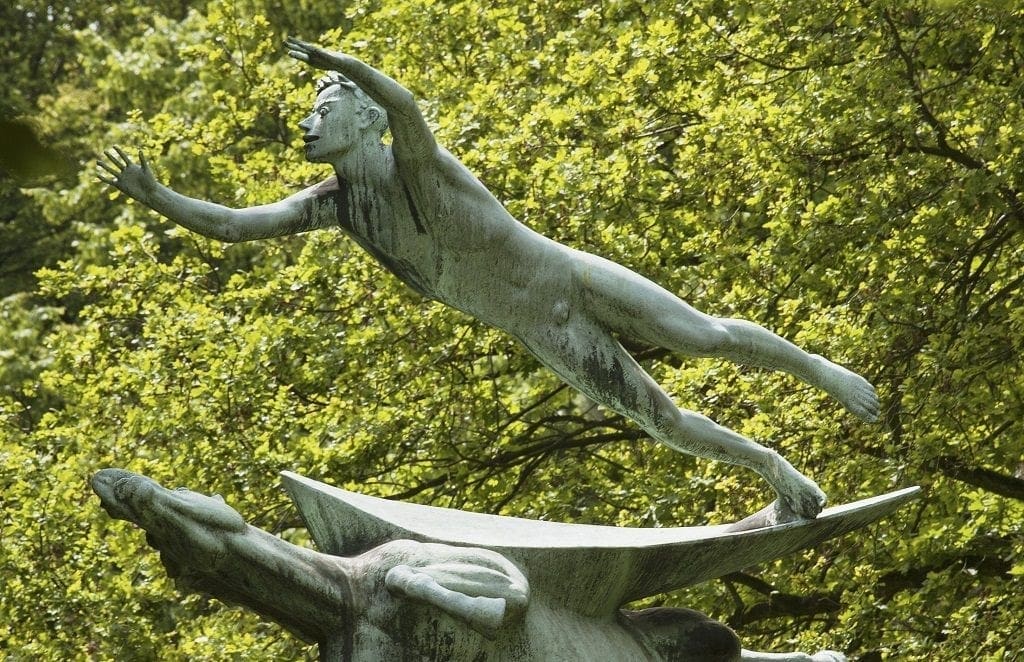 ---
Brussels to Antwerp train station
Extremely well connected by high speed train and within 1,000 km of most Western European capitals, travelling to Brussels by train is feasible, scenic and eco-friendly. London to Brussels takes less than two hours, with plenty of onward connections to Antwerp Centraal. The journey from Brussels to Antwerp train station typically takes less than 45 mins. Click here to buy your direct London to Antwerp ticket or a ticket from any local Belgian train station.
---
Passing through the Belgian capital? Why not have a stop there and join Mark Bibby Jackson exploring the city in From Beer to Mussels: Things to Do in Brussels, or join in the festivities at the iconic Brussels Christmas Market.

---
While at the Antwerp train station, take some time to wander around or have a coffee inside its stately Le Royal café. The train station dates from the 19th century and was ranked by Newsweek in 2009 as the fourth most beautiful train station in the world.
Antwerp hotels
If you are looking to book one of the numerous Antwerp hotels, enter your dates in our hotel comparison engine to search hundreds of sites for the best deals:
---
For more information and a programme of Antwerp Winter Wonderland:
Check out the Winter in Antwerp website.
---
Cover image by Victoriano Moreno
Johan Smits
Freelance writer, translator, web content developer, author of the novel Phnom Penh Express and Tommy, a short story. Loves trying out local brews, avoids noise. Chronically indecisive about where to lay down his hat. Shortlisted AITO Travel Writer of the Year 2018.