Essential Antwerp: of Beer and Rubens
Mark Bibby Jackson
Posted on 3rd Nov 2019
Mark Bibby Jackson makes a long overdue visit to see essential Antwerp, the city of Rubens, to visit his first Belgian beer festival and drink in the culture.
My stepfather used to say, "It will be alright once they finish it" whenever we traipsed around classical sites somewhere, and it is his words that I hear whirling around my head as I walk towards the Antwerp's main square, or Grote Markt. The medieval buildings on one side of the square are hidden behind a mock façade that resembles what the buildings beside really look like. Just behind me the main tower of the Cathedral is covered by scaffolding. Apparently, it will be a couple of years before both projects are complete.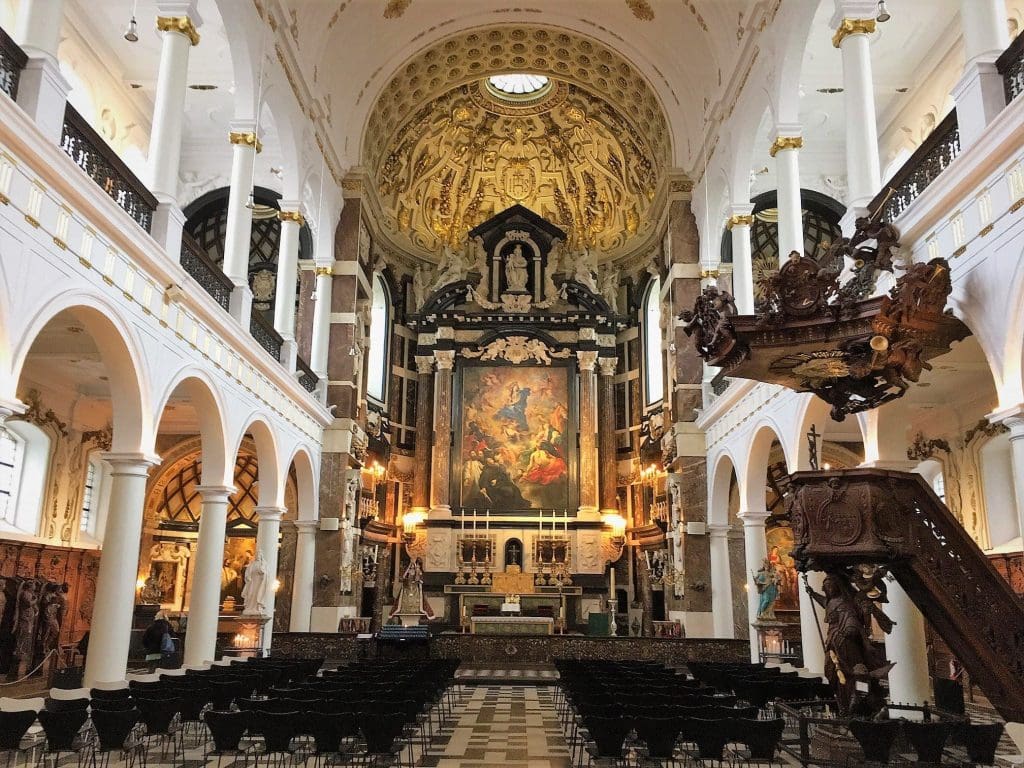 I scurry away from the rain to the shelter of my hotel, the four-star boutique Hotel Rubens, which proves as comfortable as its location is excellent, barely a hundred metres from the Grote Markt.
Antwerp Beer and Genever
Not that the city's restoration projects concern me too much as I emerge later that evening armed with a list of recommended Antwerp bars as I am here on a mission that is far from impossible. The first Elfde Gebod is full of fellow tourists so I decide to give it a miss, opting for Bar Deco, just around the corner. Packed with locals and devoid of the American twang that seems to have penetrated the town, I easily settle into my first local beer – from the Antwerp De Koninck Brewery. I could have willingly lingered to chat with the sadly unmoustachioed locals, but I have two more recommended Antwerp bars to tick off my list. Both are nearby.
---
If you find yourself in the city of "Sinjoren" in December, then don't miss the Antwerp Christmas Market.
---
Pelgrom on Pelgrimstraat is a pilgrimage any Belgian beer connoisseur should make at some stage in their lives. With more than 100 Belgian beers, and 24 of them on tap, the bar's subterranean vaults are inviting as they are thwart with danger – Belgian beer unlike Stockholm beer – is not known for its moderate alcohol content. I choose a local beer that is a relatively conservative 6.5%, after all I am pacing myself.
At the end of the street lies my third bar, De Vagant, where I am to sample my first genever, Flanders' spirit. The bar has a bewildering 200 genevers on offer, but fortunately there is a special on each week, which somewhat simplifies my choice.
Madame explains that genever is a spirit that should be sipped rather than knocked back. Noticing the man beside me at the bar has a glass of beer next to his spirit I need little encouragement to order a dark beer I am informed is a Grimbergen, an Abbey beer. "Trappist?" I enquire. "No, abbey," madame replies as if I have made some dreadful Belgian beer faux pas.
The 30% genever has a distinctly grainy taste which reminds me of a tequila rather than its linguistically closer cousin gin; the beer however was excellent. With operatic music – Wagner, I think – adding considerably to the ambience, I might never have departed this dramatic venue, if I did not have an appointment with a most hospitable chef.
An Invincible Meal
I have always associated Belgian food with moules frites. Each time I visit its capital, Brussels, I order a bowl, the smell of celery reinvigorating my spirits regardless of how long the journey there had taken. So, I am slightly disappointed to see a lack of mussels on display at Invincible. Instead, there is a spit barbecue on which pigeons are slowly rotating. I am escorted to a front row seat.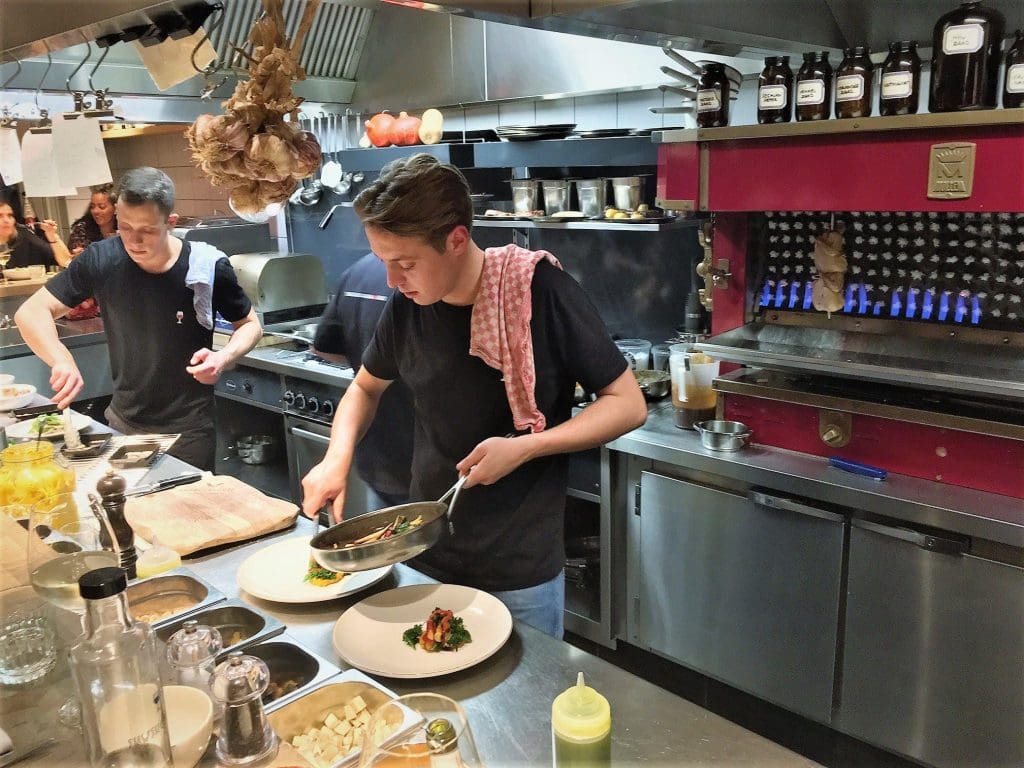 Explaining I do not eat meat, the owner Kenny Burssens looks at me in a manner I first mistake for perplexity.
"But you eat fish?" he asks. "Yes, and seafood," I reply. "So cockles for starters and fish sausage as a main. How does that sound?"
Never having contemplated fish sausages before yet along ordered one – it took me many years before I accepted they had balls – I nod my assent as a glass of Belgian sparkling wine is slid onto the counter before me. "We like sausages," Kenny responds encouraged by my approval of his choice.
The evening continues as if I am observing a play on a hugely successful Broadway run. Young chefs take it in turns to slice up pigeons or steak, while occasionally a sea bass is uninterred from its salt-encrusted tomb. Each time my dish arrives it is paired with an excellent wine, including a dark white wine from Serbia – another first – choreographed by Kenny. It is absolute perfection. No wonder you have to book to reserve a seat here.
Essential Antwerp: Rubens, Bruegel and Mad Meg
Antwerp is far from a city that rests on its culinary and beer laurels. The unofficial capital of Flanders is immersed in a rich culture that is reflected in its churches, museums and above all the magnificent cathedral, which has the highest tower in the Netherlands, measuring some 123 metres. Originally, the Cathedral of Our Lady, or De Kathedraal, had separate altars for the city's various guilds, but these were destroyed during the French Revolution – although now there are temporary altars placed where they used to stand.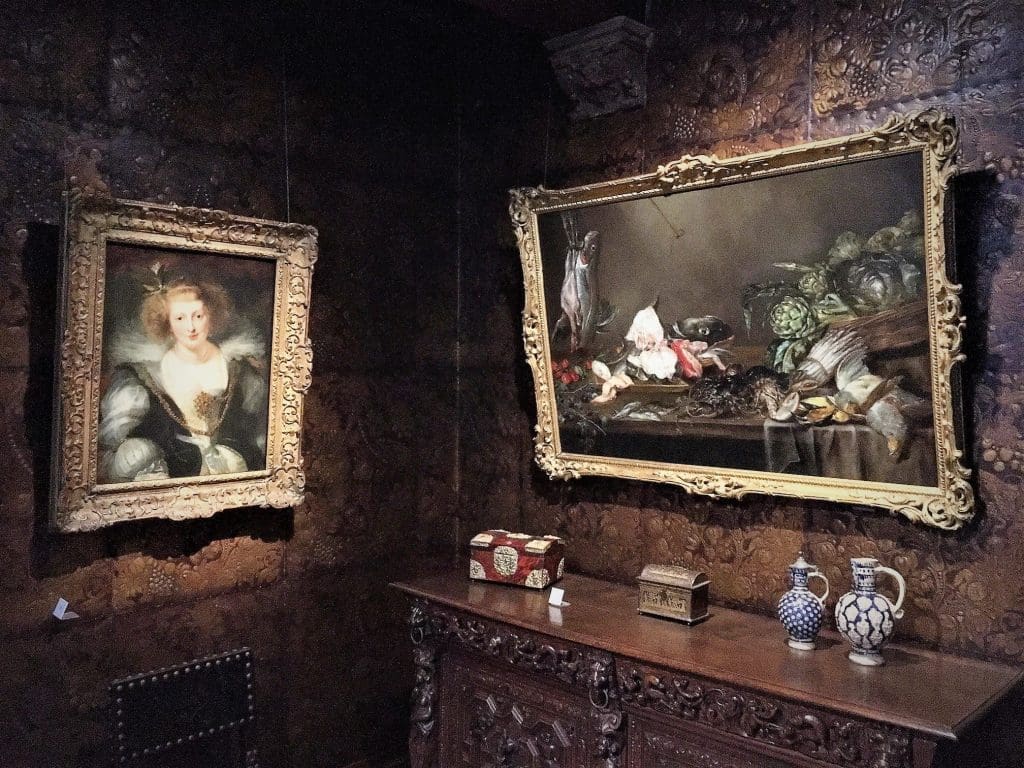 The cathedral has four Rubens paintings as well as a magnificent stained glass window to commemorate the deal Henry VII struck with the city burghers to trade all English wool through the port of Antwerp, perhaps Brexit negotiators could do with his skills now.
Antwerp Cathedral is one of several parish churches in central Antwerp that you can visit with the excellent Antwerp City Card, although you should note that some are only open in the afternoon. I am taken to St Paul's Church, which also includes a fine example of Rubens' work.
If you are interested in the city's most famous son, then you should visit the Rubens House Museum. In fact, the house is really two houses, one which the artist purchased and lived in, and the other which he had built from 1609-14 to use as a studio. The difference in style between the two buildings is marked, with the latter reflecting the Italian style that Rubens adored.
While the first building still contains some of the Rubens' family household goods, the latter is a gallery featuring some of his, and contemporaries such as Van Dyck, work.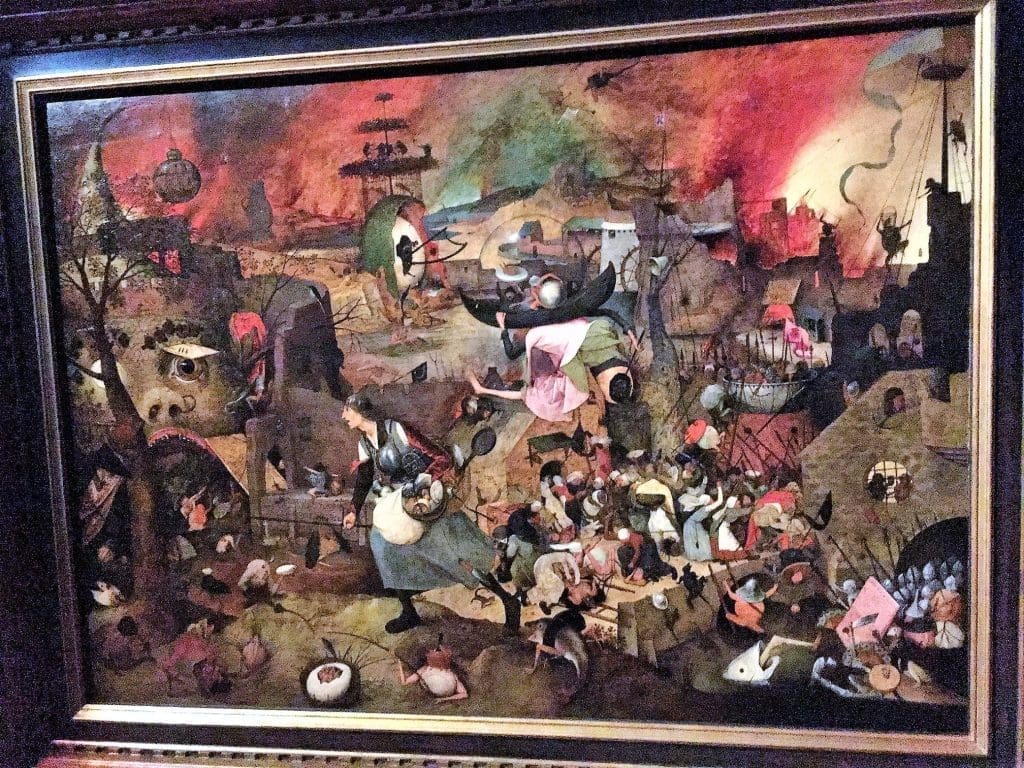 The other major museum in Antwerp is the Plantin Moretus Museum, which is where the city's foremost printer lived and operated. Parts of the building date back to the 16th century. It contains some of the oldest existing printing presses in the world, also from the 16th century, as well as a version of the Guttenberg Bible – the second edition.
The third museum on our tour is more recent. The Mayer van den Bergh Museum features works assembled by one of the city's major art collectors. It is best known for containing Mad Meg, a wonderful painting by Bruegel, which has recently been restored.
A Not So Modeste Beer Festival
Having spent the morning traipsing around the city's plethora of museums and churches, I had developed something of a thirst. So, bidding adieu to my knowledgeable guide Antoon Livens, I head for the De Koninck Brewery.
Although central Antwerp is compact enough to negotiate on foot, the brewery is a couple of kilometres away, so I decided to take a tram there, which was, like entrance to all the museums, included on my Antwerp City Card.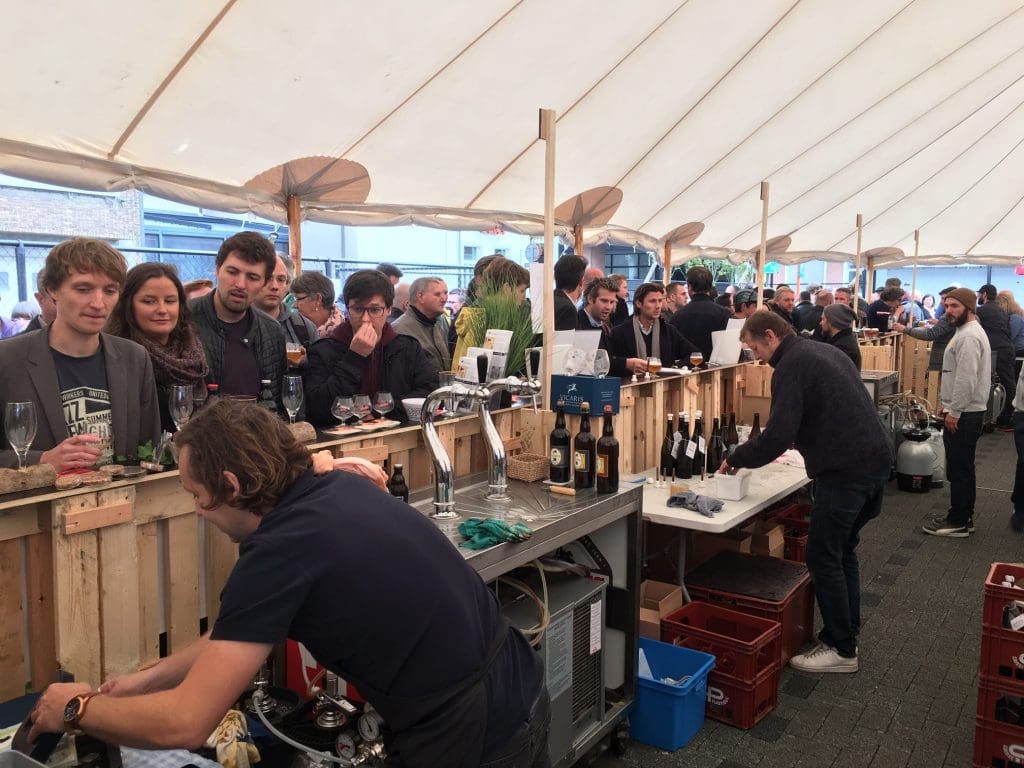 Although De Koninck has been producing some of the best beer in Antwerp since 1833, on this occasion the brewery served as the venue for the Modeste Beer Festival.
Despite my passion for Belgian beer, this is the first time that I have visited a Belgian beer festival. Handing across €5 to receive my glass, I proceed to stall after stall where my glass is refilled. Fortunately, the glass is quite petite as the beer is typically strong, and soon I feel quite a buzz as I walk somewhat randomly around the brewery.
I confess to never having heard of many of the beers, lots of which come from small breweries, but that is the point of beer festivals – to sample the unknown. As each cost either €1 or €2, it was hardly an extravagant learning exercise.
Antwerp Diamonds and a Last View of the City
Antwerp is perhaps most famous for its diamonds. So, it should come as no surprise to learn there is a museum devoted to the precious stone in the city.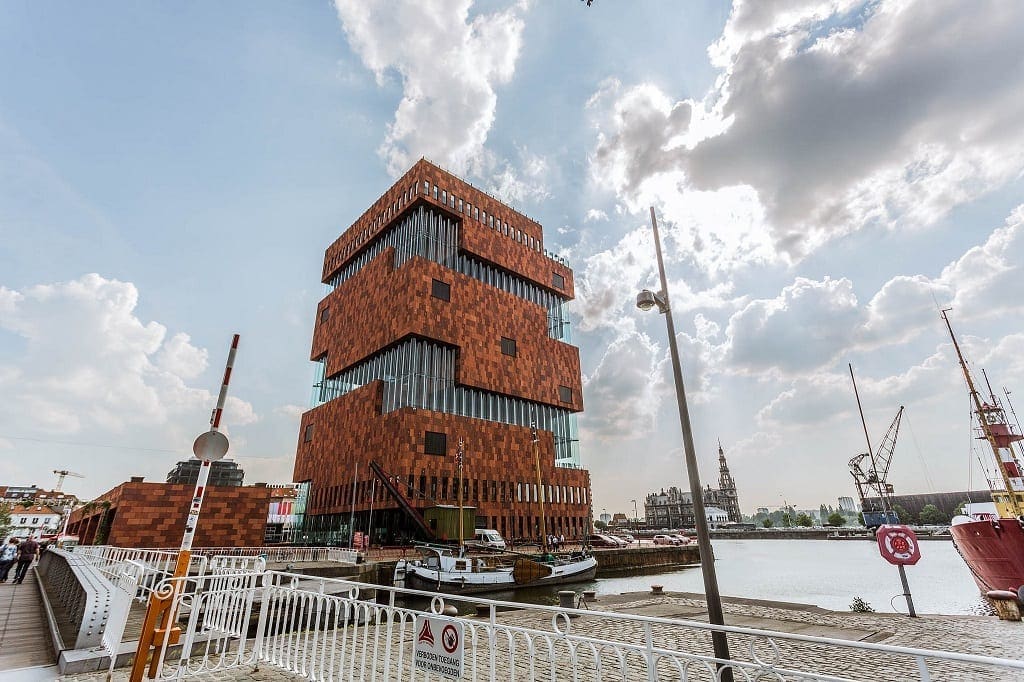 My final day starts with a clear head and a visit to DIVA, just as the museum was opening at 10am. Not being a massive devotee of the precious stone, I pass quickly on to my final museum, MAS, built in the Antwerp port district, but still easily walkable from the centre via the Antwerp red light district.
This is a place where the structure is as impressive as the contents, although an exhibition on pre-Colombian art on its 8th floor is commendable. However, the main draw is the view from the building's roof across the city. While not quite the Shard – there are only 10 floors – the panorama is impressive, especially as you climb the building and see the city revolve around you.
At the top, I look down on the city that has hosted me for the previous two days. In the distance, I can make out the main Antwerp central station I will shortly head for. I am sure I shall return to Antwerp some time soon. Hopefully by then they might have finished it, as my stepfather would have said.
---
If you have enjoyed Mark's Essential Antwerp, then perhaps you should read our 9 Things to Do in Antwerp in Winter.
---
Essential Antwerp Photo Gallery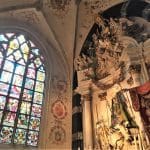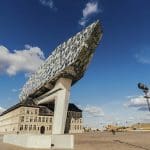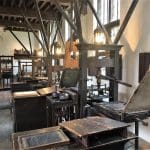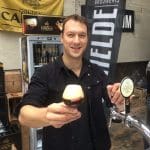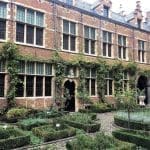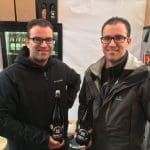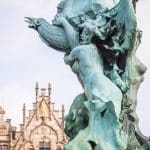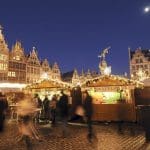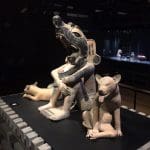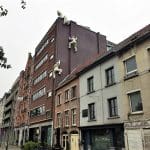 ---
Brussels to Antwerp Train
Although you cannot take the Eurostar to Antwerp directly, travelling from London to Antwerp by train is simplicity itself. First take the Eurostar from London St Pancras to Brussels Zuid (Bruxelles Midi), from there take the first train to Antwerp Central. By taking this rail journey you have the advantage of travelling from and to two of the architecturally finest stations in Europe.
Antwerp Hotels
The Hotel Rubens comes highly recommended. Well-placed and comfortable with modern amenities within a traditional building close to the Grote Markt, this is a great base for essential Antwerp. Alternatively choose from the Antwerp hotels listed on our hotel booking page.
---
For more information on Antwerp
Visit: visitflanders.com or visitantwerpen.en, and to purchase an Antwerp City Card, click here.
Mark Bibby Jackson
Before setting up Travel Begins at 40, Mark was the publisher of AsiaLIFE Cambodia and a freelance travel writer. When he is not packing and unpacking his travelling bag, Mark writes novels, including To Cook A Spider and Peppered Justice. He loves walking, eating, beer, isolation and arthouse movies, as well as talking to strangers on planes, buses and trains.